A 'pessimistic' Lando Norris laid out the harsh reality for McLaren ahead of Formula 1's Italian Grand Prix, where a repeat of last season's 1-2 result looks highly unlikely despite both cars starting on row two of the grid.
Norris will start third and Daniel Ricciardo fourth at Monza, behind only Charles Leclerc's Ferrari and George Russell's Mercedes.
Last season, Ricciardo finished third and Norris fourth in Monza's sprint race, which became second and third on the grid for the grand prix after sprint winner Valtteri Bottas's Mercedes was sent to the back of the grid with an engine penalty.
Ricciardo then overtook Max Verstappen's polesitting Red Bull-Honda to lead the first stint, before securing victory ahead of Norris after Verstappen and F1 title rival Lewis Hamilton collided at the first chicane.
When asked to assess McLaren's chances in this year's race, Norris predicted he and Ricciardo would be overtaken by Verstappen (who starts seventh) and Carlos Sainz's Ferrari (which starts 18th).
"As much as I hate to say it, if we can have a seventh and eighth now, I think that's a realistic aim but also a good result," Norris said.
"It's quite simple, six cars a lot quicker than us, we'll go for that. A 1-2 is our aim tomorrow. We just might fall short…"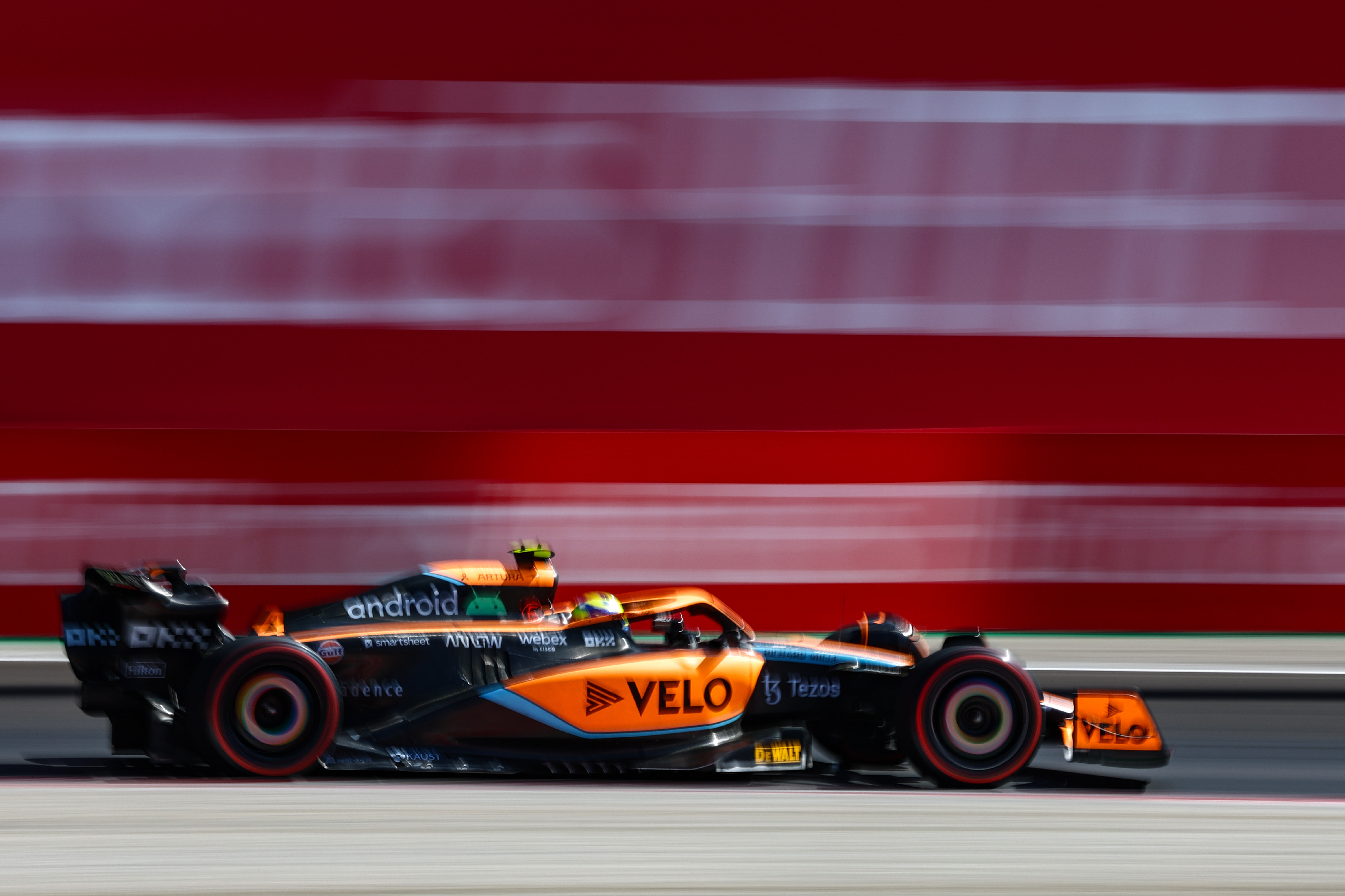 Ricciardo insisted he "wouldn't go into the race being negative", taking inspiration from Bottas carving through from the back of the grid to the podium in last year's grand prix – in a formula where overtaking and following other cars was more difficult than it is this season.
"I feel like you're pessimistic," he said to Norris when asked by The Race's Mark Hughes if there was any chance McLaren could hold the faster cars behind like it did last year, adding: "I don't know, I don't know what the gap was last year. I feel like we were probably closer.
"The outright speed, there's a bigger delta to last year so that maybe makes it trickier in itself.
"But you can follow closer this year, but also the slipstream is not as strong. I don't know how that works itself out.
"I would be surprised if we could hold on like we could last year because I do think you can stay closer in the second sector, the way the cars are this year.
"[It] will be trickier. I will fight for it. I will try make life difficult for them if they're coming through.
"One of those ones where if they're coming through with so much pace and it's a matter of time, sometimes then you work out what's best for my race. Do I want to fight and lose five seconds? Or just let them go and lose one second?"
"These are the things we'll figure out but of course, if we're in a top three or five position, then we'll definitely fight. That's a situation where it's worth holding onto."
McLaren team boss Andreas Seidl admits McLaren struggles when low-downforce tracks mesh with high ambient temperatures this year – so it could be a tough race for Norris and Ricciardo, especially with the Alpine of Fernando Alonso (starting sixth) within striking distance too.
"Last year we were three tenths off pole, now we're 1.4 seconds off pole," added Norris. "Over a second worse this year, good luck!"