Formula 2 frontrunner Jack Doohan is under consideration for a 2023 Alpine Formula 1 seat but CEO Laurent Rossi would prefer a more experienced driver and for Doohan to make his debut on loan elsewhere.
Alpine is searching for a team-mate for Esteban Ocon for next year, following the news Fernando Alonso will move to Aston Martin and current Alpine reserve Oscar Piastri is leaving to join McLaren.
Pierre Gasly appears the favourite to land the seat but signing the Frenchman relies on Red Bull releasing him from his 2023 AlphaTauri contract, which will only happen if Colton Herta can get a superlicence.
Among the alternatives is Doohan, who is part of the Alpine Academy and currently in his rookie F2 season.
The 19-year-old has been increasingly impressive as the year has progressed and his form coinciding with the F1 driver market kicking off has been particularly strong.
He won the Hungary sprint and Spa feature races either side of the summer break, then retired from the Zandvoort feature race through no fault of his own, and has qualified on pole for Sunday's feature race at Monza.
But Alpine CEO Rossi prefers the idea of Doohan, who is now fourth in the F2 standings and vying for top rookie, making his F1 debut at a lower team in a less pressured environment.
"Well, Jack certainly had a very good sense of timing, because he's performing immensely at the moment," said Rossi when asked by The Race about Doohan's prospects.
"To be honest, we knew already he was very fast, the raw speed he had, but he gained in maturity a lot. It shows on the track, but also off track.
"The conversations we have are very impressive. I think something clicked; he made a step which is really good.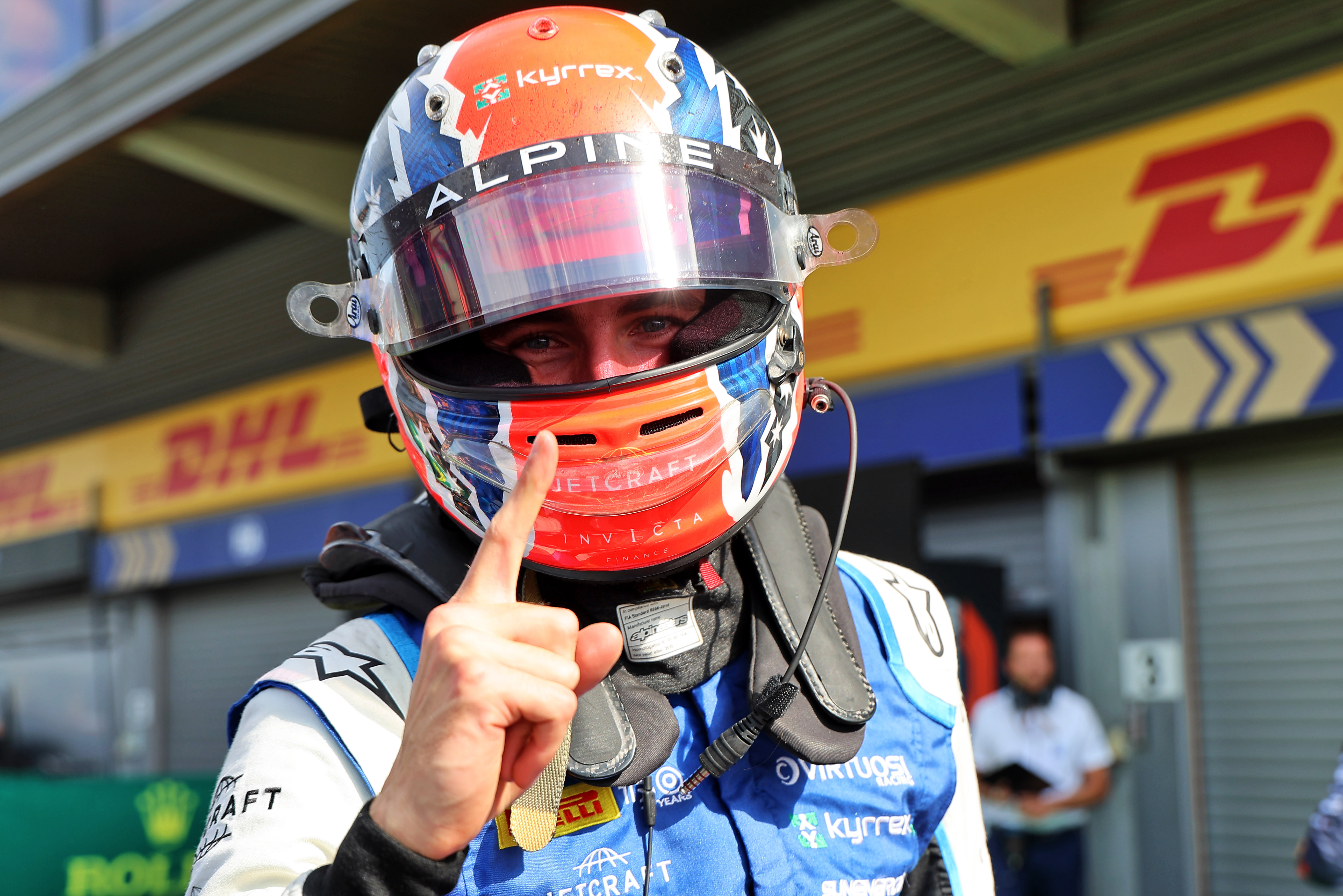 "Now, irrespective of his value, we still believe that the best path for a young driver is to potentially go in a team where you have a bit of less pressure to deliver."
This was Alpine's intention with Piastri too, having outlined a two-year loan spell at Williams prior to a potential seat at the works team from 2025.
"It's better because you have less pressure to deliver big points," Rossi argued.
"And we know it makes a difference, if you're a bit more experienced to go and get like the fourth position rather than the seventh. It's a tall order, it's a very different accomplishment.
"And we know that teams like ours are a bit more under pressure when it comes to the cost cap. So I'd rather have him damage his first wing somewhere else; find his limits in a new car, because the step is big from an F2 to F1.
"It's only normal. And that's what everyone does. George Russell, despite his amazing talents, same pedigree, and Charles Leclerc as well, they need to basically hone their skills on a big machine that is much faster than the F2 for a year or two."
Rossi stressed that while this is the "plan" for Doohan he is still in contention for the Alpine drive.
Alpine team principal Otmar Szafnauer has repeatedly claimed a long-list of 14 drivers to choose from.
That is understood to have been whittled down and Rossi says Doohan is "still in the pool of people that Otmar, myself and the team are considering".
"Because his run of form is impressive," said Rossi. "So we're looking at him.
"But again, we still keep in mind the main criteria, which are ready to score points right away, and help us continue growing by developing the car.
"We need someone who's capable of showing the way alongside Esteban. We can't develop a car on only one side of the garage."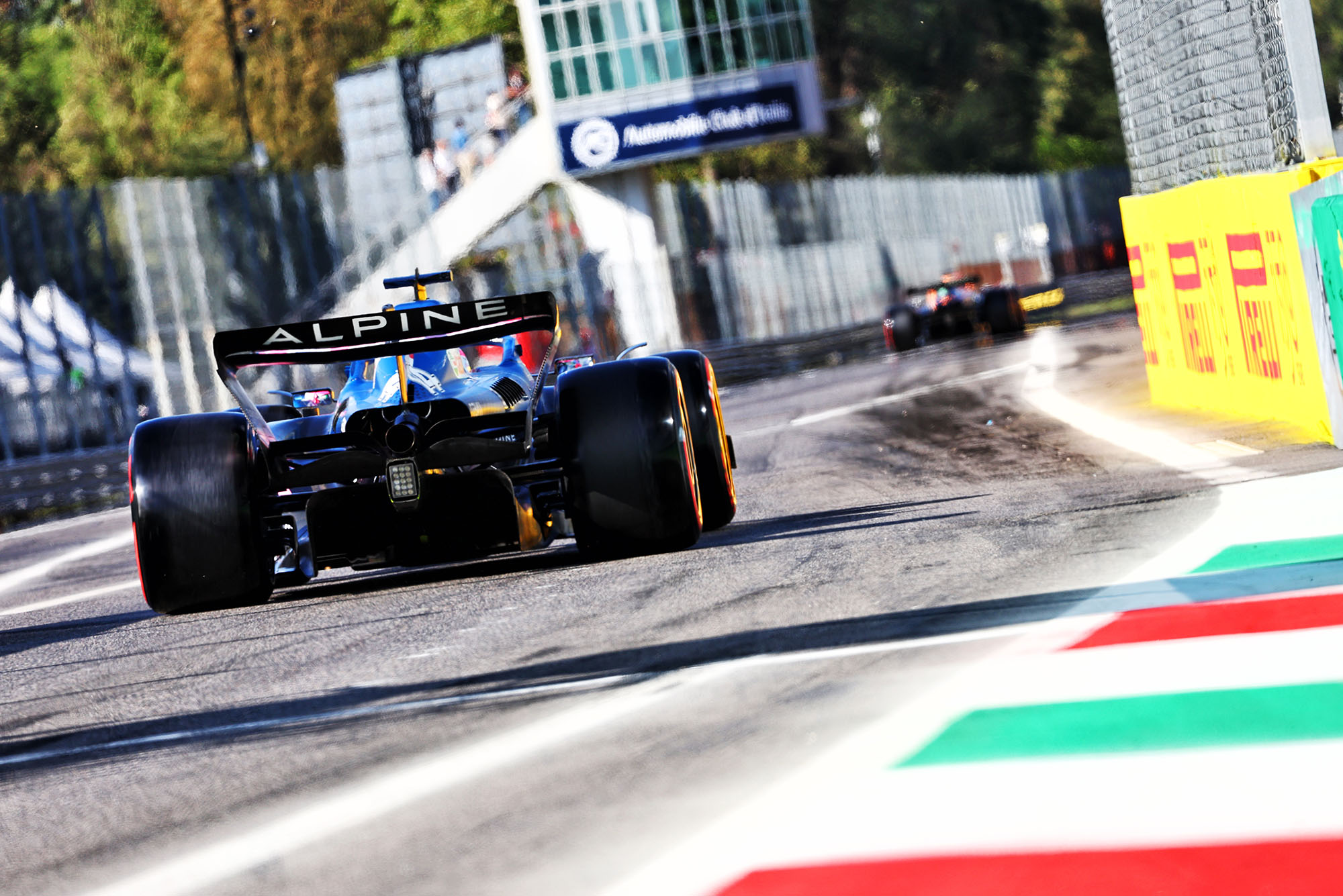 Whoever is signed, Alpine's driver line-up will not be as strong as it could have been.
The Alonso/Ocon pairing is currently good enough to deliver fourth in the championship for Alpine while promoting Piastri would have at least paired Ocon with the most highly rated young driver not currently on the F1 grid.
Ideally Alpine wanted to get two more years out of Alonso before switching to Piastri and it is undeniably a blow that the plan it mapped out will not come to fruition.
But Rossi, who set a 100-race plan for Alpine to become a frontrunning team, believes the long-term objectives remain achievable.
"We should normally be able to simply absorb that bump on the road," said Rossi.
"The car is still the biggest driver of performance at the moment. And on that end, we deliver.
"This is always going to be the most important: the car needs to perform. The driver will get you two or three tenths extra which could be super important. But the gap to for instance, the third and the fourth positions is way more than what the driver could achieve.
"So for now, we still need to deliver on the car, and the good news is that we seem to have a good concept that's healthy in terms of giving us upgrades that constantly improve the performance.
"Then we need to find the driver that's capable of scoring big points right away, which basically leads us towards a more senior drivers – but at the same that is capable to grow with us.
"Those are the criteria we use at the moment. Otmar is leading the process. Seeing all of the drivers, discussing with them, assessing options, assessing them here, potentially assessing them in tests.
"I guess it's going to be a process that is going to last a little bit. Because we want to make the right decision and there's no hurry.
"The idea is to make sure that we have continuity in the plan and whichever driver who comes in next year will be able to carry on helping us making progress."