When Red Bull signed Sergio Perez, he was expected to be the ideal wingman – consistent, dependable and racking up solid results in support of Max Verstappen without ever consistently challenging him. But last year, he delivered on expectations only sporadically and, overall, fell short.
Perez was always confident the introduction of all-new Formula 1 cars to different regulations in 2022 would be a reset and this has proved to be the case. So far this year, he's been rock solid with his consistent top-four finishes crowned by a superb pole position lap in Saudi Arabia – a race he was in a position to win before an ill-timed safety car.
Speaking after the Miami Grand Prix, Perez confirmed talks had begun with Red Bull to extend his stay with the team into 2023 and potentially beyond have already started – but with a caveat.
"We started the talk, but we are not in a hurry to get anything done soon," was Perez's summary of his contractual situation.
Any driver in a top team with no obvious frontrunning would, naturally, be in a big hurry to ink a new deal. Therefore, it's actually Red Bull that's not in a hurry. And justifiably so, given it's one of the biggest players in the driver market and can therefore afford to be patient.
But Perez is in a strong position. With Max Verstappen signing a new megabucks deal after winning his first world championship, Red Bull has its superstar driver in place and if Perez can continue to do the job he's doing it will make him a very suitable long-term team-mate.
"Checo's doing a great job, he's driving at a very high level," said Red Bull team principal Christian Horner in the build-up to the Miami Grand Prix.
"He's more comfortable in the team this year, I think the car suits him better this year. It doesn't have some of the peculiarities that the previous probably three cars of ours had.
"We're very happy with the job he's doing. However, we've only seen a sample of four races, so it's still early in the year.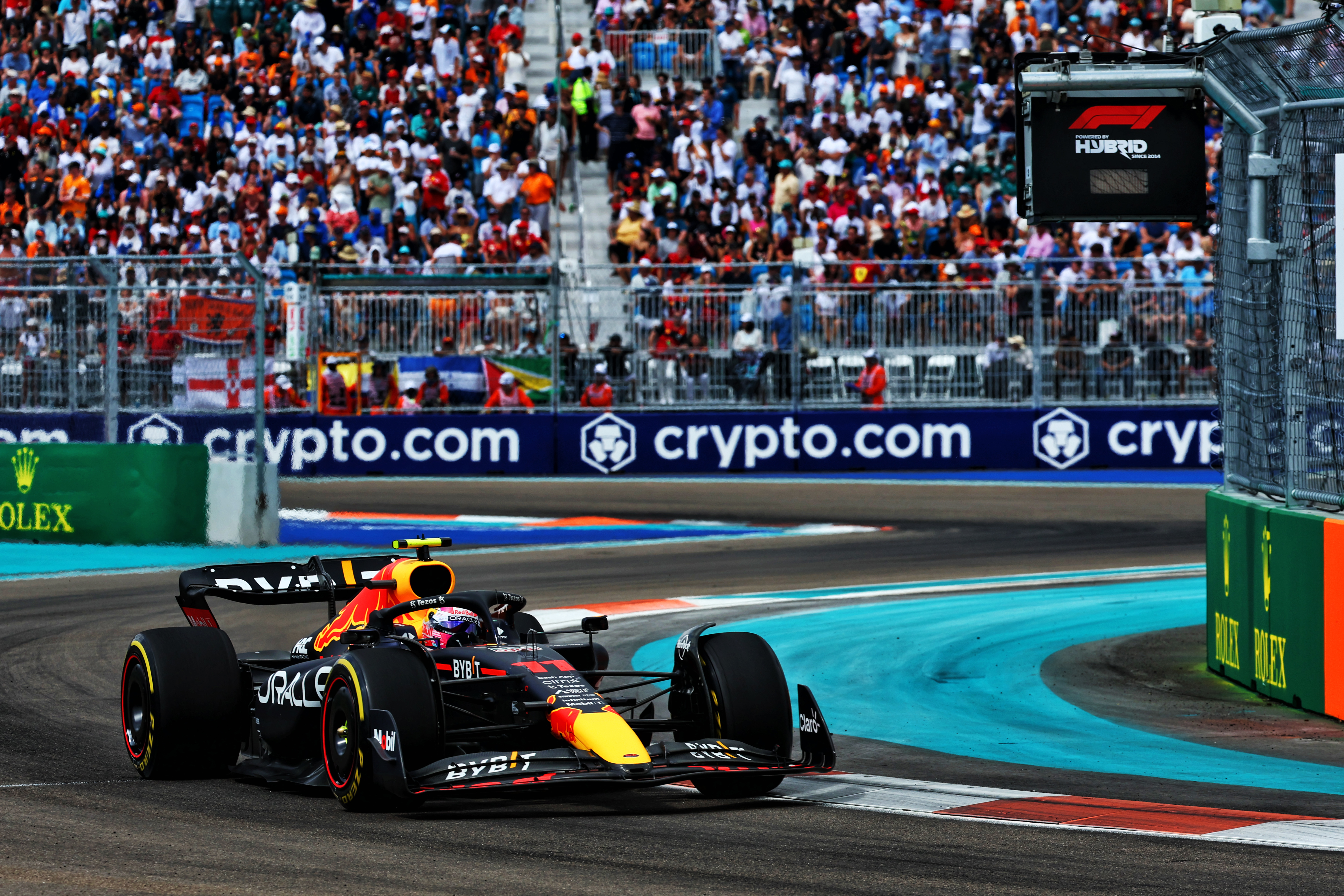 "But everybody within the team is very pleased with the job that Checo's continuing to do."
This sample of races has since risen to five and Perez's Miami performance was very much in keeping with what he's produced so far this year. He was in the 'division two' fight between the top teams up against Carlos Sainz.
Perez lost that battle in Miami, although Horner suggested he might well have been able to make it a Red Bull one-two but for a sensor problem earlier in the race costing power, and therefore time, to Sainz at a crucial stage of the race.
Despite the time loss, Perez did come close to taking third place from Sainz after the safety-car restart. How the battle with Sainz plays out over the season could prove to be one of the key metrics Red Bull uses to evaluate Perez's contribution.
Sainz still has aspirations of getting on terms with Charles Leclerc, and despite difficult times in the past two race weekends there has been glimpses of the pace required. Perez, by contrast, isn't there to be a threat to Verstappen – and it's difficult to see him being anything other than an occasional threat to his team-mate in qualifying.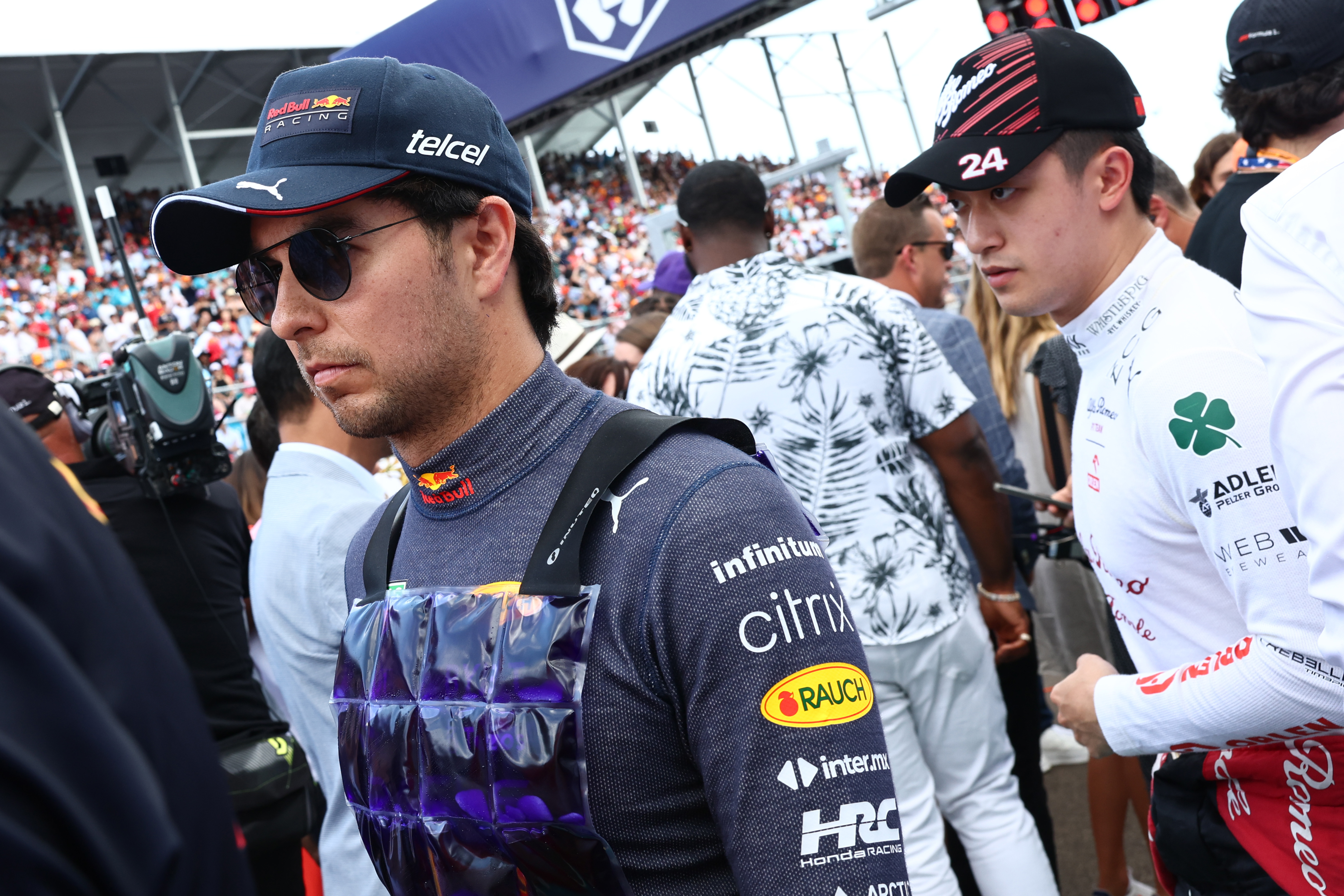 But he does have a critical role to play. Last year, Red Bull missed out on the constructors' championship because Mercedes number two Valtteri Bottas was stronger – finishing 36 points ahead of Perez, with the eventual gap between the two teams 28. The constructors' title is an important target for Red Bull and the number two drivers potentially have the swing vote in that race.
Another key metric is Perez's qualifying gap to Verstappen. Last year, the average gap – adjusted to eliminate unrepresentative comparisons – was 0.377s. That was on the high side, with the team citing three-tenths as the barrier it expects Verstappen's team-mate to get under.
This year, the average deficit is just three-hundredths, partly thanks to Perez's Jeddah pole position. But the deficits in the other sessions have also been comfortably inside the cutoff.
Given Verstappen has had difficulties stringing together the ultimate lap in qualifying this year, despite performing strongly, Red Bull is wise to let this battle play out a little longer before leaping to conclusions, but it looks positive.
The key for Perez is that he proves he will be there close enough to Verstappen whatever happens. Currently, the top two teams are in a class of their own and simply doing a solid job should guarantee a top-four finish. Red Bull needs to be convinced Perez's results would be similar with more front-running cars in the mix to risk falling behind.
Red Bull also has plenty of alternatives to consider. It has three other drivers on its books racing in F1 in Pierre Gasly, Yuki Tsunoda and Alex Albon – and behind them a combined total of eight Red Bull juniors competing in Formula 2 and F3. The desire to ensure the conveyor belt keeps moving could also, therefore, be a confounding factor for Perez's hopes.
But so far, he's in a great position. Incumbency in a top drive is a powerful weapon and if you're doing the job then you will be in a strong position.
It's going to be a while before Perez can breathe easily about his F1 future, and it might need a sample set of events three or even four times bigger than the five so far in 2022 to get there. But if he keeps doing what he's doing, it would be logical for his Red Bull tenure to be extended to 2023.