McLaren has turned up to Formula 1's Spanish Grand Prix in Barcelona with a new carbon fibre brake disc cover, the latest stage in its recovery from brake troubles earlier this year.
McLaren started pre-season testing in Barcelona strongly, but then encountered brake cooling problems in the second pre-season test in Bahrain.
This limited it only to short runs and even then it burned through brakes at an alarming rate.
I don't think it was ever as simple as a straightforward brake cooling problem as that would have been relatively simple to rectify.
McLaren threw together some titanium or Inconel brake disc covers for Bahrain (pictured below) but pointed out that this was a compromise solution.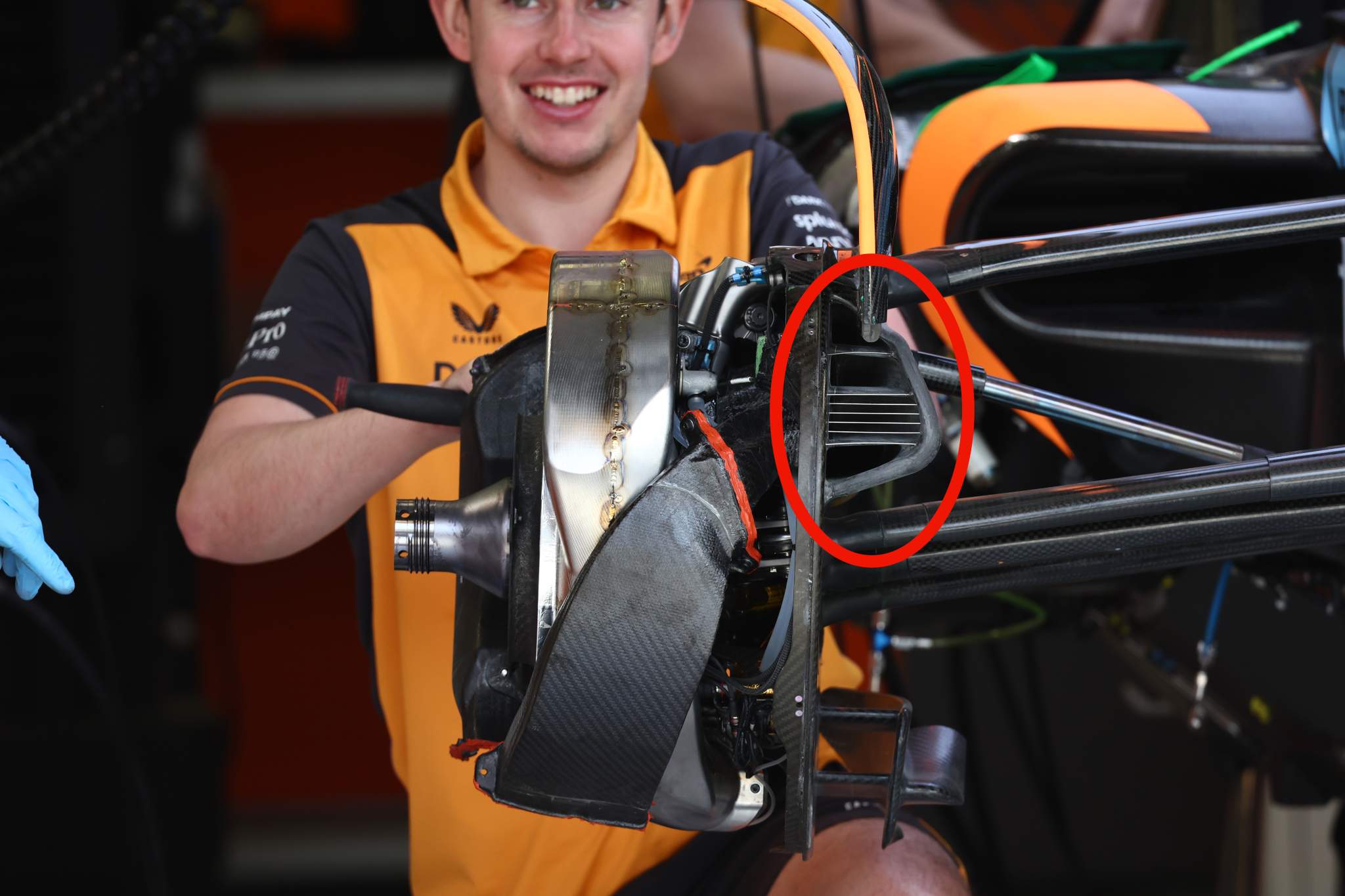 For Barcelona, McLaren now has a new carbon version of that disc cover to complete the redesign.
Forming a flat sheet of titanium or inconel into something with compound curvatures is not easy to achieve and not many people have the skills, the carbon will achieve that much easier and there is probably a small weight advantage.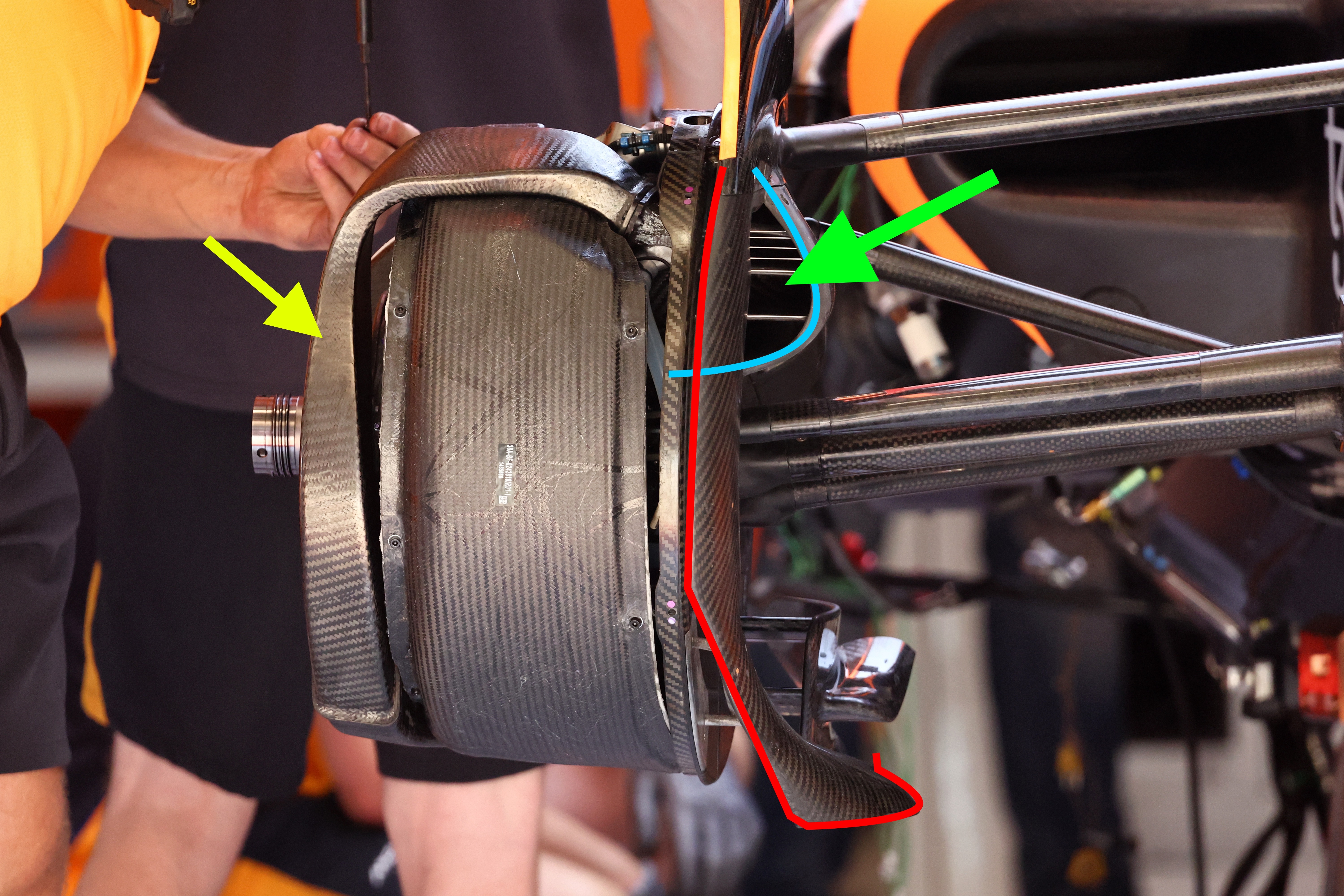 Incorporated into that, it looks like the actual duct intake (blue line) is a slightly different shape.
The splitters inside of that duct (green arrow) looks like they are repositioned.
McLaren also has the inner fence fitted that controls the inner tyre squirt (red line).
The (yellow arrow) is the cooling duct for the outer half of the calliper.
This fence contains the displaced airflow as the front tyre rotates onto the track surface. It probably had something there before but that does not appear in this picture from Bahrain.