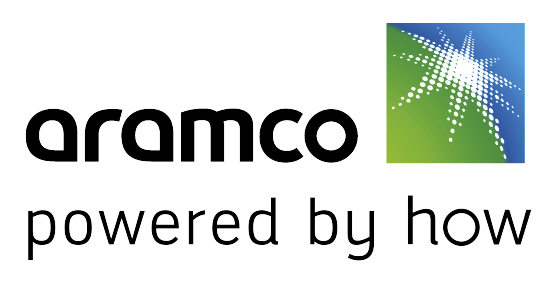 Over two months after the dust settled on Formula 1's Abu Dhabi Grand Prix, the FIA has released the first proper details of what will change ahead of the 2022 F1 season.
Michael Masi has been removed from his role as F1 race director and instead his duties will be split by Niels Wittich and Eduardo Freitas who will alternate as race director.
They will be assisted by a virtual race control as well as permanent advisor Herbie Blash – former deputy to the late Charlie Whiting.
The duo also won't have to contend with a barrage of communications from team bosses. This has been refined to a "well-defined and non-intrusive process".
Our writers give their verdict on the changes and what we know so far.
Positive, but just a first step
Scott Mitchell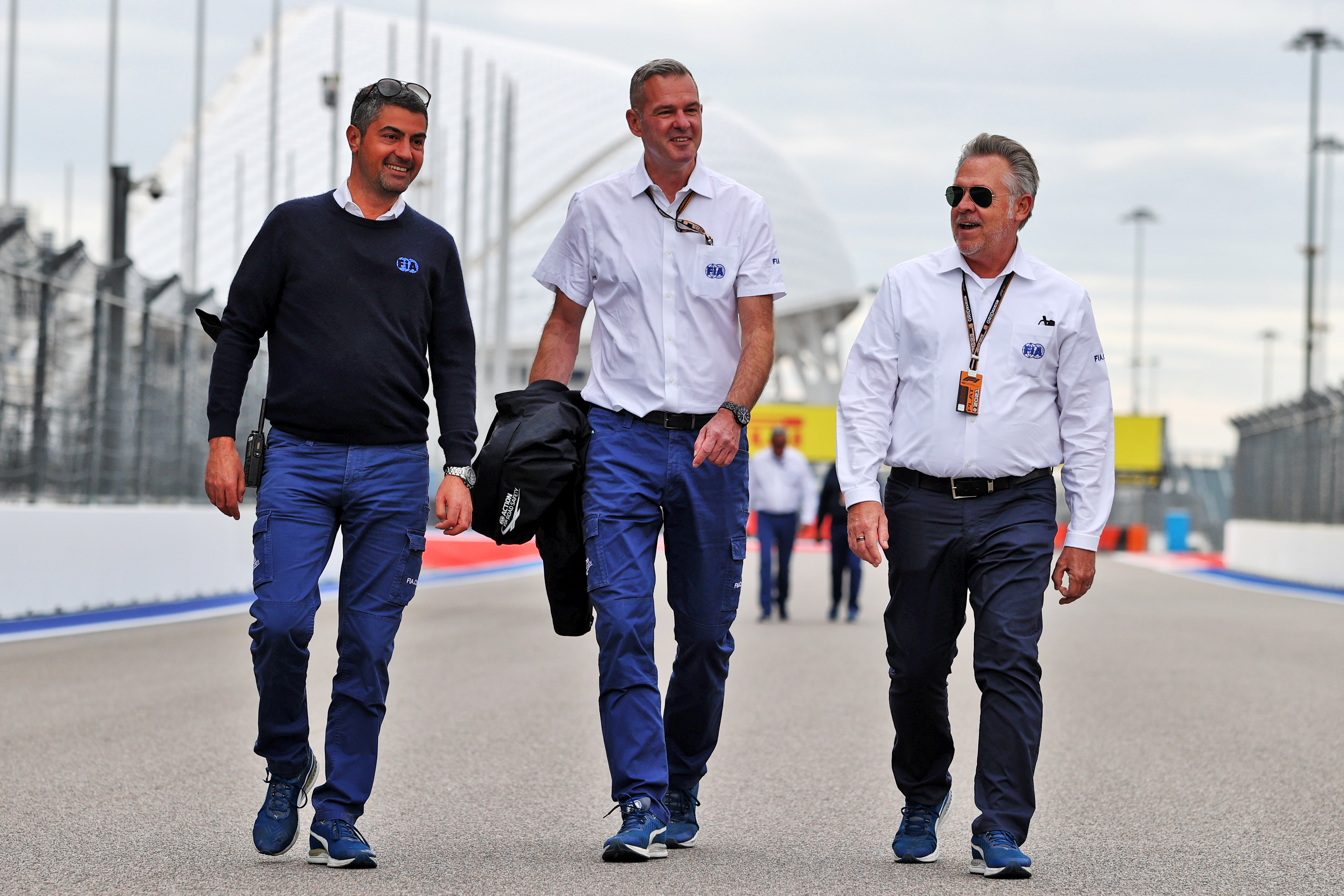 Masi's exit is no surprise and the new system seems sensible enough as it clearly addresses some areas the FIA believes had shortcomings. What has been presented is an unsurprising mix of concrete decisions and implicit reasons for them.
There is an obvious unresolved element from this in that the details of the review aren't being disclosed. And that will upset a lot of fans and it will deny full closure for anyone who wasn't privy to the F1 Commission meeting on Monday – because who knows what the FIA really thinks about what happened, or what really went wrong, and what the full logic and reasoning is behind these decisions?
We can only infer from what's being changed that the FIA knows this was handled incorrectly. There's no direct acknowledgement that a mistake was made or a rule wasn't properly followed. But while that's a shame, it's not a surprise.
It would have only kept the controversy lingering if the FIA said words to the effect of 'Masi made the wrong decision, this should not have been handled this way, it should have been handled THIS way' – because then there would be persistent calls for the result to be changed according to the way the FIA itself had admitted the race should have ended. It never, ever seemed likely the FIA would leave itself open to that.
The important thing was always going to be that the FIA fronted up to its weakness and made the system more robust. The structural changes themselves seem like a good first step.
But they are only a first step, because we need to see it work in practice and work well. And this could clearly have gone further in the interest of the transparency that was promised, so there is still work to do for the FIA to rebuild proper trust among F1 fans.
VAR could work far better in F1
Sam Smith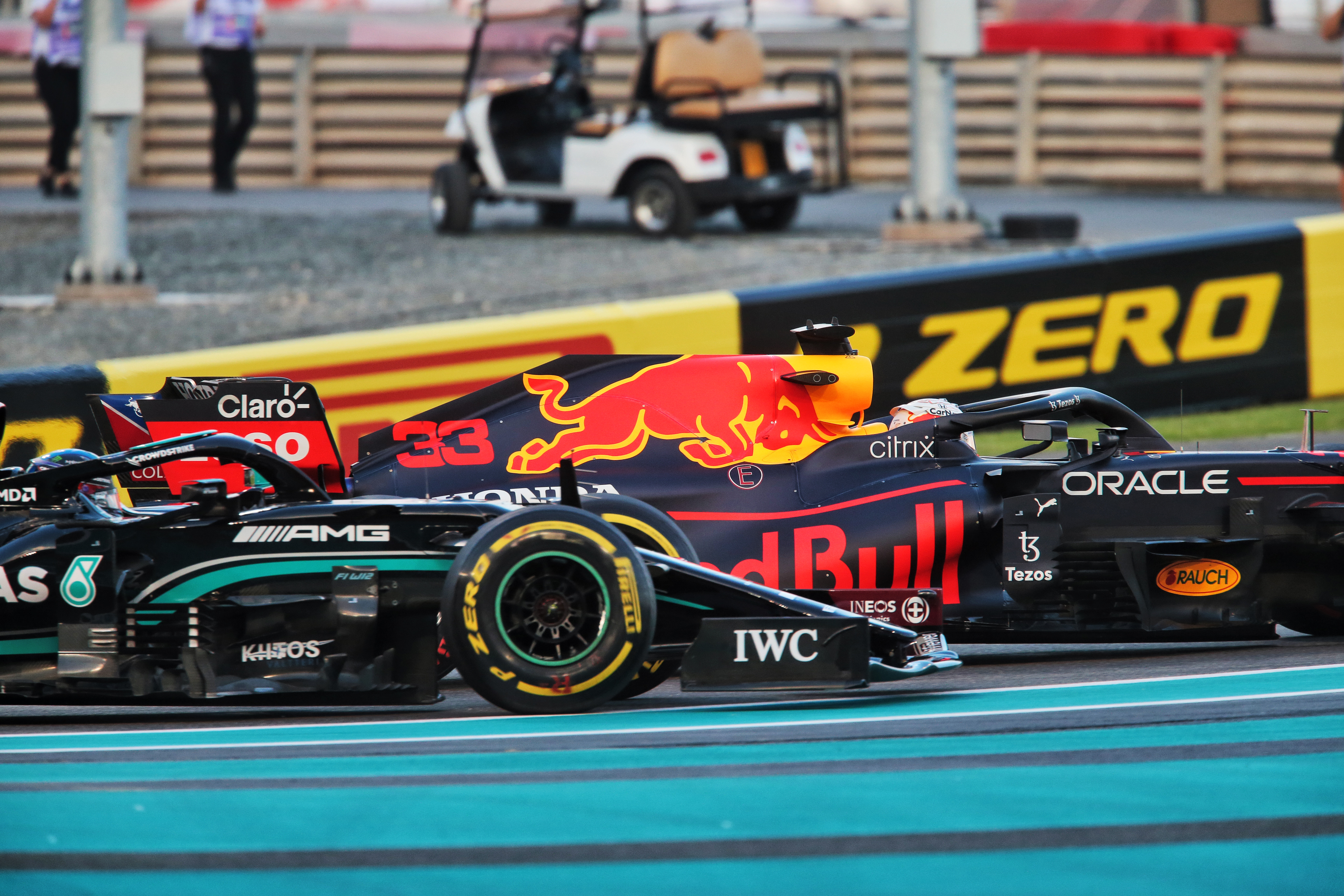 The mention of the VAR acronym in the FIA's official communications will send a shudder of concern down the spines of racing fans that also love the beautiful game.
The highly controversial technology has been as divisive in football as any changes seen in global sport this century so far, and while it has brought some stability to often outrageous injustices, it has also brought some baffling applications of its powers and a loss in inherent pace and spontaneity of football.
But in a much more technical sport such as motor racing it could work more efficiently and should at least be given a chance to showcase technology for the greater good of fairness and transparency.
In the case of Masi being shifted from his position, it would be a steely heart that did not feel for the guy on a human level.
In one moment, the FIA is saying that radio communications with the race director during the race will not be public and team bosses will not be able to badger the new race directors to "protect the race director from any pressure and allow him to take decisions peacefully" and to have instead a "non-intrusive process", and then the next moment it is essentially firing Masi.
That smacks of closing the stable door after the nagging and lobbying horses have bolted and run amok.
However, my strong suspicion is that simply the manner in which Masi poured a cellar of salt into Lewis Hamilton and Mercedes' wounds at Abu Dhabi by saying to Toto Wolff over the radio; 'Toto it's called a motor race, OK' was ultimately what sealed his fate.
Mistakes and errors of judgement should be tolerated in all levels of working life but to make the decision and garnish it with such a sassy opinion probably deserved at least a recalibration of Masi's position.
To now use a combination of Wittich and Freitas seems to me to be a very smart move. Both have proved in the DTM/Formula E and World Endurance Championship and occasional F1 races to be very capable, and certainly, with the majority of drivers and teams, they have worked with the utmost respect.
Fan reaction spoiled fun TV element
Valentin Khorounzhiy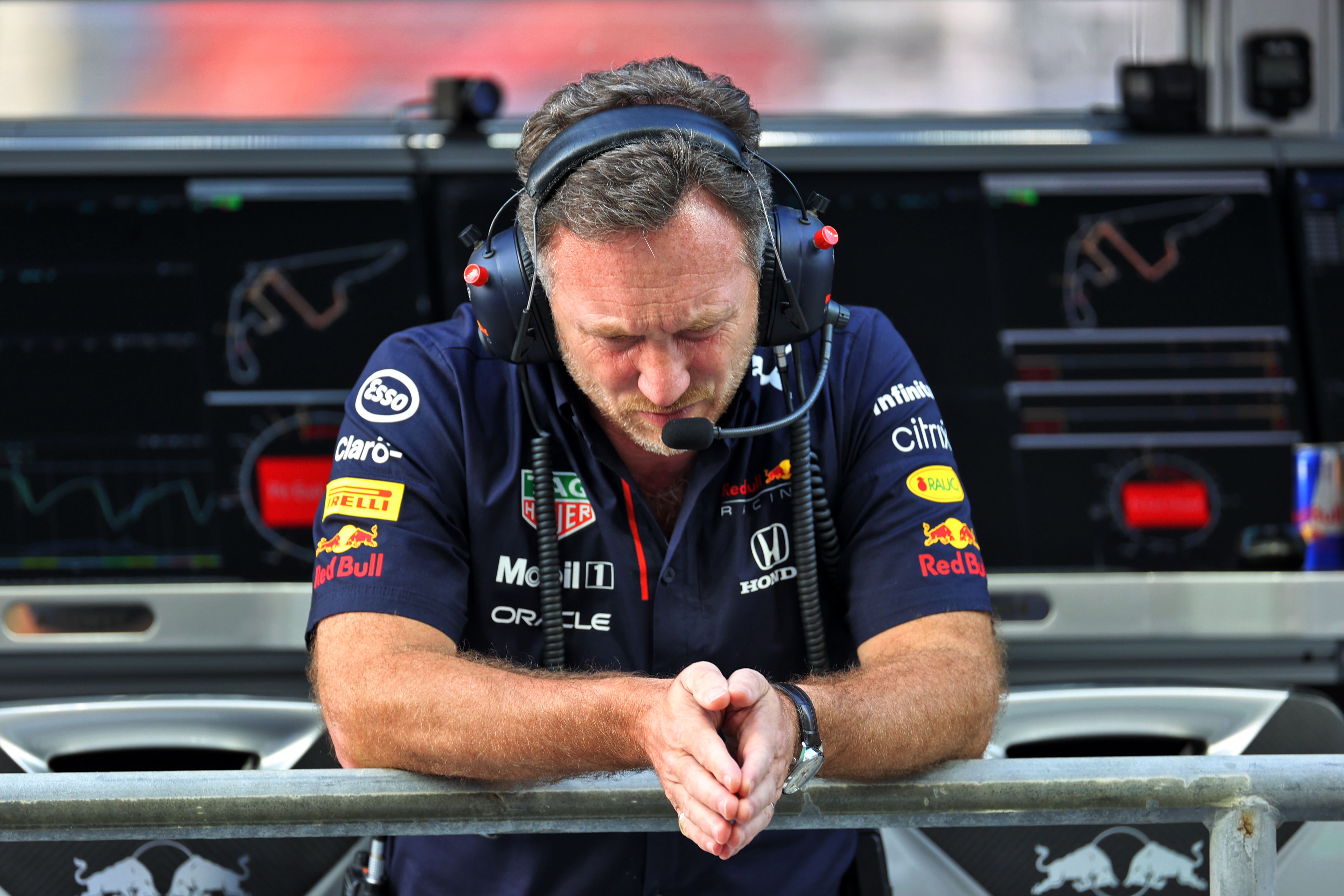 The biggest detractors of Masi, even before all the insanity of Yas Marina, have tended to look longingly towards the late Whiting as an example of how the job was done much better – but Whiting did not have to deal with his communications being broadcast to millions of viewers, and that is a hell of a difference.
This is not to make some sort of comparison between the two, but simply to highlight that the addition of those broadcasts – emphatically a change for the better in terms of entertainment and sporting integrity – was a big deal.
It fundamentally changed the closed-shop nature of F1 race management of the past. Some of the wheeling-and-dealing Masi engaged in enraged people – but who's to say that same level of wheeling-and-dealing wasn't happening before his arrival?
In any case, those broadcasts were extremely valuable and welcome, and FIA president Mohammed Ben Sulayem's latest statement certainly suggests they're now a thing of the past, and that there will not be any public broadcasting of whatever communications between the teams and race control do remain.
This is a backwards step, for the sport and for the show, but it is one that's clearly been forced by the FIA getting to see the F1 race director being effectively burned in effigy – not just criticised (for there was a lot to criticise) but relentlessly bashed, impugned and bewilderingly painted as some sort of Red Bull spy – on social media virtually every day since the Abu Dhabi finale.
So if you find yourself missing that particular bit of broadcast magic in 2022, well, just remember who you have to thank for that.
FIA lucky that Masi mishandled the rules
Matt Beer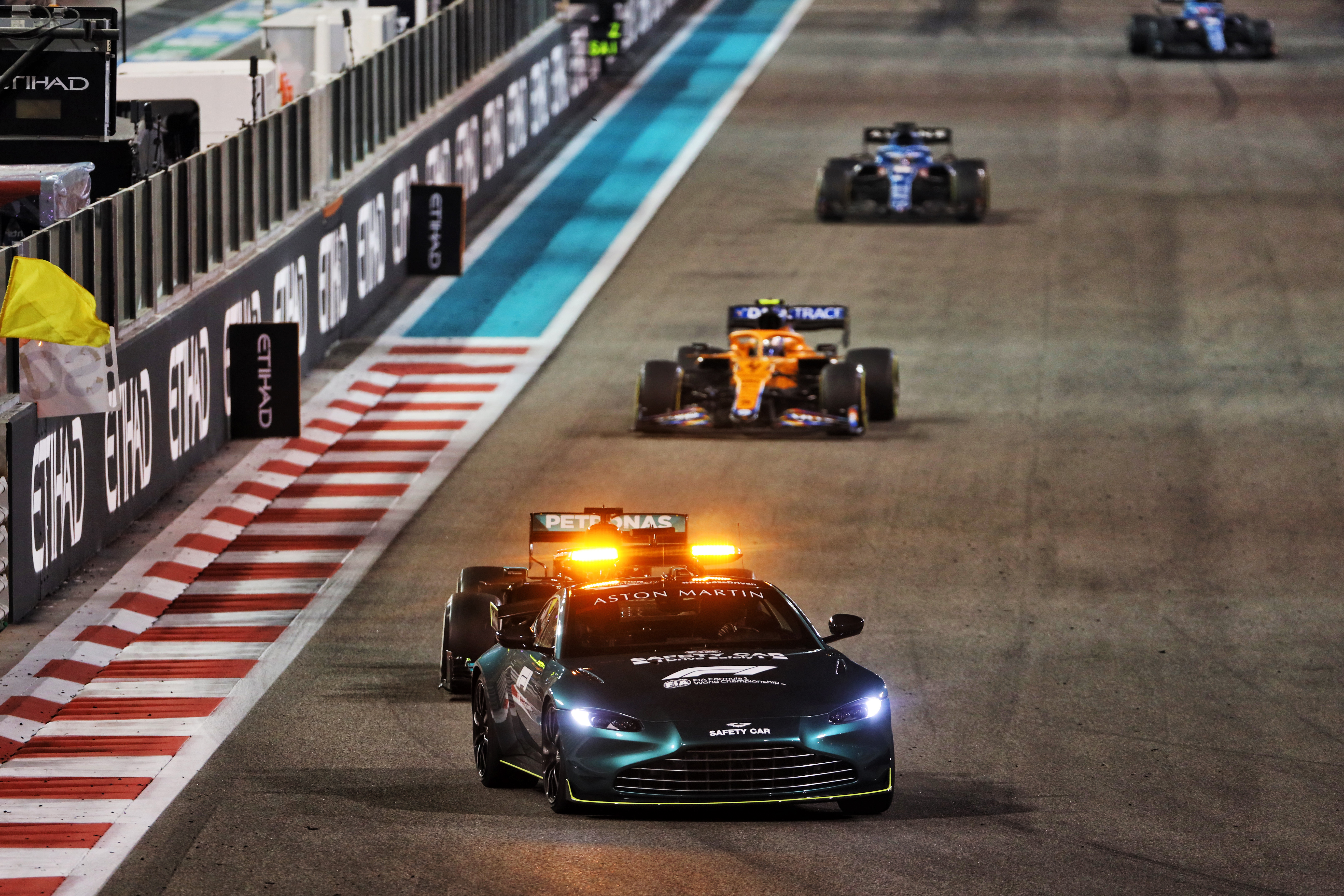 Masi's decision to allow some, but not all, lapped cars through (and a pretty crucial selection at that) and to accelerate the restart procedure created a pretext for this overhaul.
But if that bit of actual rule mishandling hadn't happened, I can't help but wonder how the FIA would've reacted to the fury and vitriol that was still inevitable as soon as Nicholas Latifi crashed.
Every possible scenario from that moment on was going to cause anger and conspiracy theories from one fanbase or the other.
Safety car finish? Why wasn't the crash cleared faster so Verstappen could attack Hamilton – would be the roar from those who smelled bias.
Quick restart but with all lapped cars still in place? Why wasn't the crash cleared faster so the full unlapping process could've happened?
Procedure all followed correctly and in full, and Verstappen passing Hamilton simply because a safety car restart when the chasing car had been able to take on fresh tyres made that outcome near-certain… even though there wouldn't have been an obvious 'wrongdoing' to focus on there, I can't imagine the section of the F1 fanbase that's been so problematic here would simply shrug that off as a bit of normal sporting fortune.
Masi was in a lose-lose situation that he managed to make worse and what the FIA's done here is a logical restructuring. But this surely won't be the last time a race event incites this level of anger from fans and defeated teams, and next time there might not be a 'smoking gun' mistake to hang the response on.
Masi's downfall wasn't just about Abu Dhabi
Glenn Freeman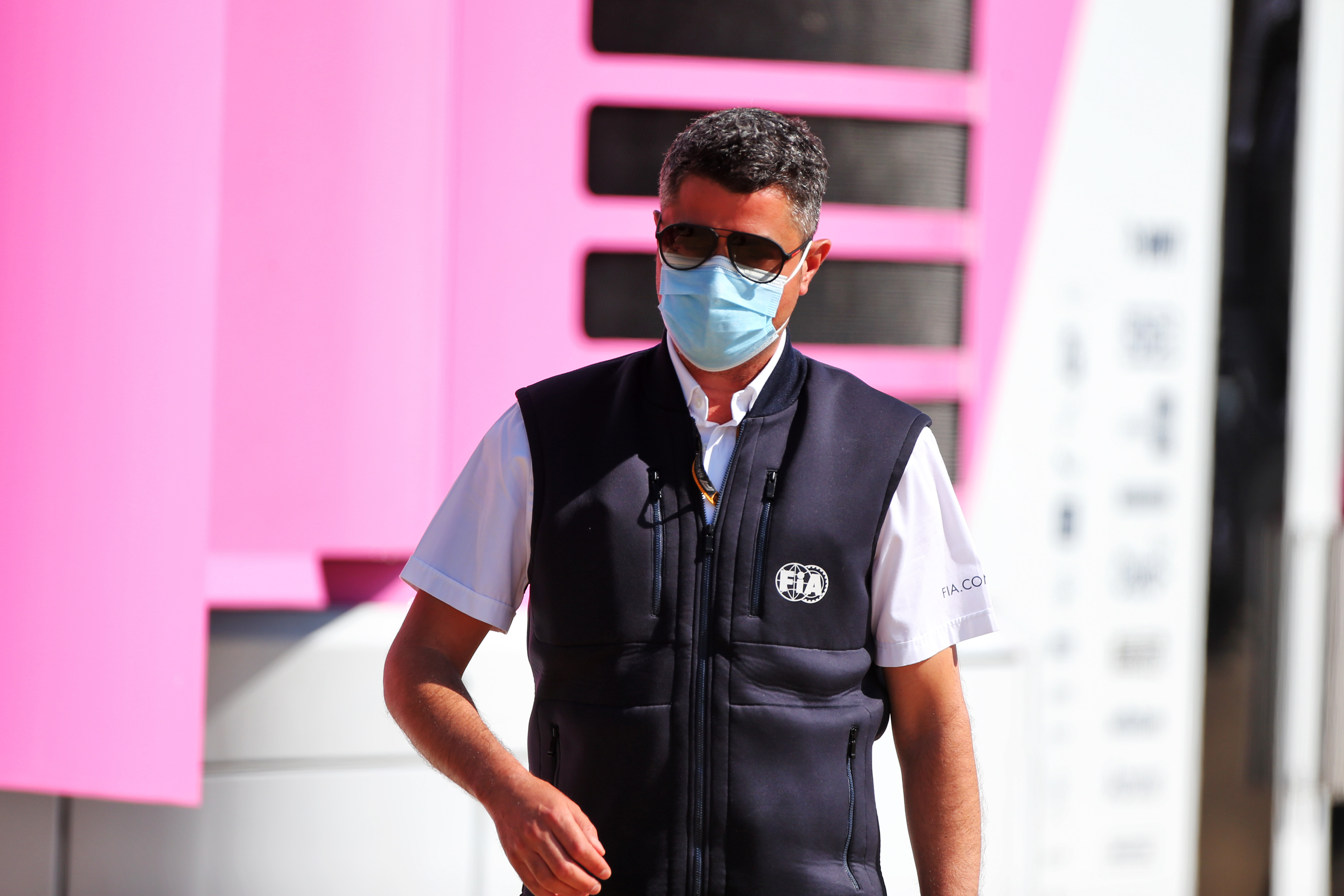 F1 race control needed an overhaul that went beyond replacing Michael Masi, so it's good that we're getting that. But even if the Abu Dhabi controversy hadn't happened, Masi wasn't the right man to lead the new-look race control for 2022.
Prior to the explosive end to the 2021 season, there had been a growing sense of chaos about how F1 races were being controlled by the officials, and Masi had to take a large chunk of responsibility for that.
He wasn't responsible for every questionable stewards' verdict, of course, but it felt like we were building towards a moment of crisis, and unfortunately, we got one at the worst possible moment when a championship was on the line.
But doubts about Masi's capability to do this very difficult job to a high enough standard were firmly in place before December 2021. This shouldn't be viewed purely as a kneejerk reaction to one bad call. There were plenty that came before it and too many examples where it felt like the teams knew the ins and outs of the regulations better than he did.
On a personal level, having spent many years covering the junior career of Jules Bianchi very closely, Masi's decision to restart a wet qualifying session in Turkey in 2020 before a recovery vehicle was safely back behind the barriers was utterly unforgivable.
His explanation that he gambled on the assumption that the vehicle would be behind the barriers by the time the cars got there was a frightening sign that he seemed to let other factors cloud his judgement on the responsibilities of a race director.
Rotating race directors is a mistake
Josh Suttill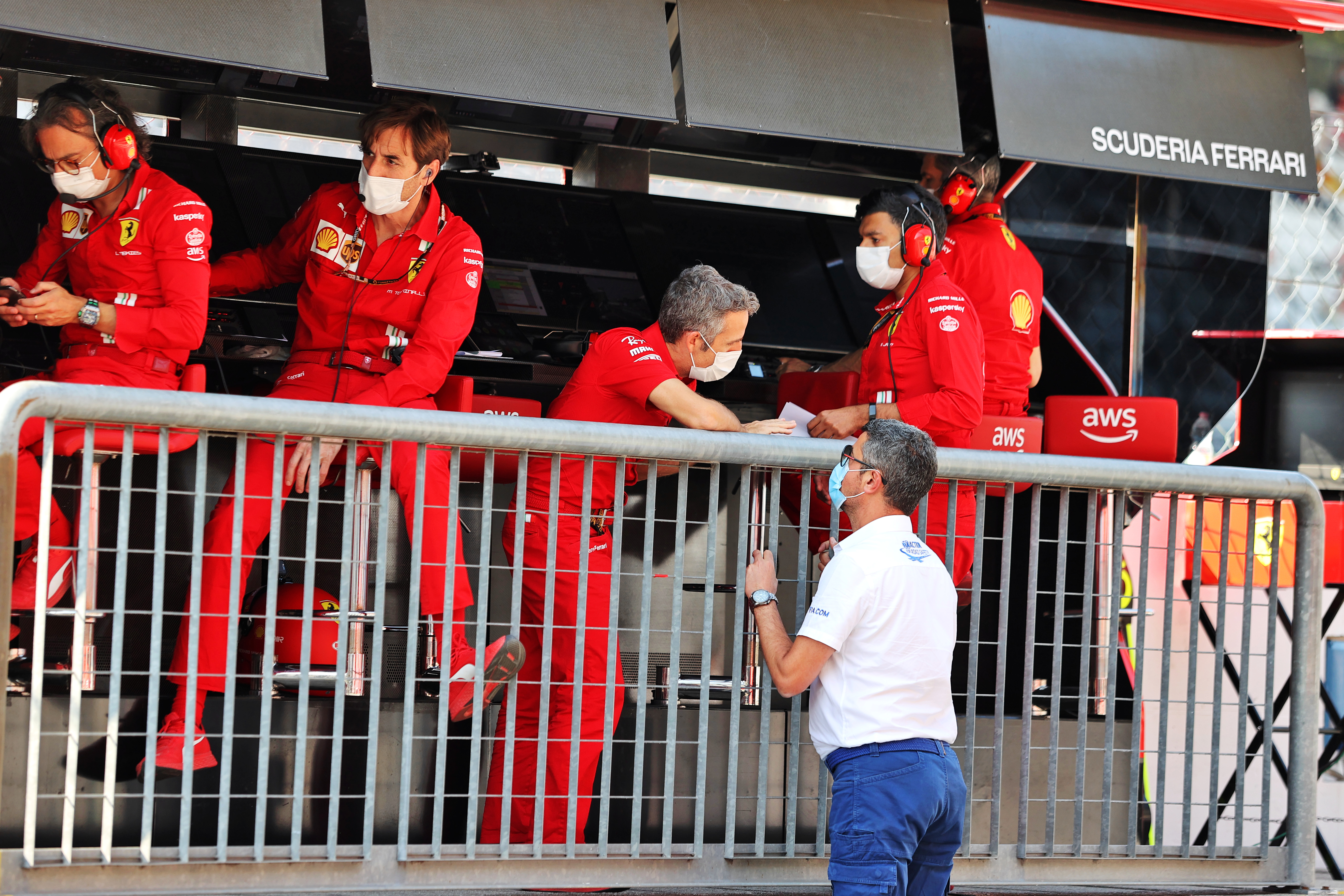 Removing Masi from his F1 race director role has felt inevitable for quite some time, but I was surprised to learn his role would be shared between two rotating race directors.
This could surely lead to inconsistency from weekend to weekend, depending on which race director is at the helm.
We know that the rules as they are written now have plenty of scope for different interpretations, so the FIA will need to ensure both Wittich and Freitas are on the same page.
Having Whiting's former deputy Blash back as a permanent advisor is a wise move, and Wittich and Freitas would be wise to listen to his decades of experience.
It's also important to note that neither Wittich nor Freitas has been immune to controversy when they've been the race director for other championships in recent years.
Wittich presided over the farcical ending to the 2021 DTM season, where Liam Lawson's title bid was ruined by Kelvin van der Linde crashing into him twice during the finale weekend.
The GTE Pro category of the World Endurance Championship that Freitas served as a race director for, also ended its season with a controversial clash between Porsche and Ferrari – in which it was clear things could have been handled better.
That's not to say Wittich or Freitas will repeat the mistakes Masi made in Abu Dhabi, but I just hope that they're able to handle the immense about of pressure they'll be under and be able to consistently apply the rules regardless of which of them is in the race director chair.
CHANGES STILL INVITE QUESTIONING OF AUTHORITY
JACK COZENS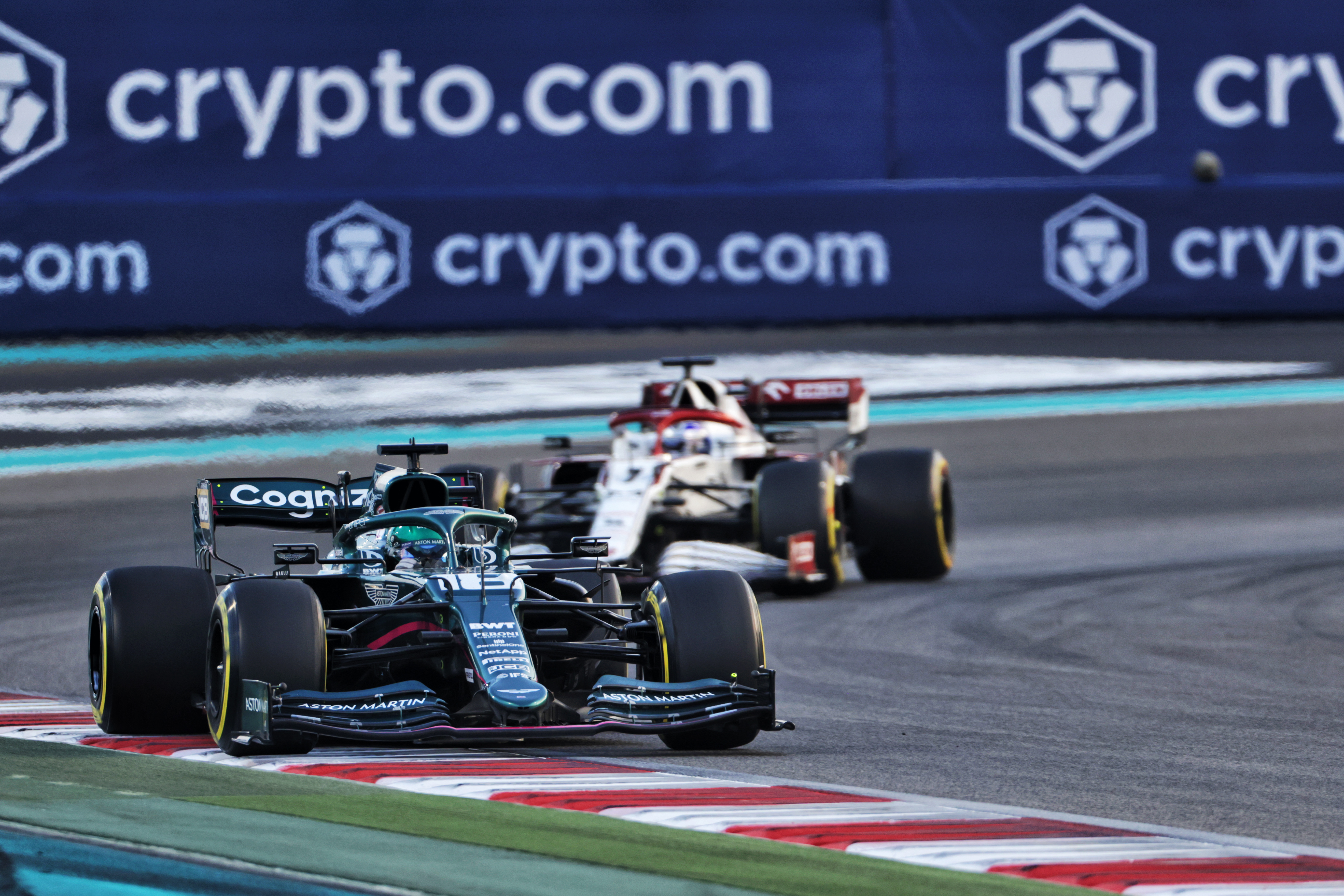 Listening to Ben Sulayem's speech, I couldn't help but be put in mind of Lance Stroll's comments last week about the Abu Dhabi finale and the consistent application of sporting regulations: "It's important that those things are set in stone."
It's on this point I wonder in what way having two rotating race directors can fix a public image that has taken a battering in recent months. That's not to say that Wittich and Freitas won't be capable of applying the rules in the way the FIA hopes its reform will achieve, especially with the support of Blash, but alternating such an important role is surely only going to invite the same questioning of authority we've grown more used to.
Adopting what Ben Sulayem described as being akin to "the video assistant referee [VAR] in football" – through the advent of the virtual race control room – won't be an overnight solution whereby public trust in the FIA is immediately restored if the initial reaction to the adoption of the technology in the Premier League is anything to go by. But where the FIA does have an advantage is that unlike in football, where the intervention of the VAR can suck the atmosphere from high-pressure sporting moments, initial decisions from race control aren't made in an instant without reviewing the situation beforehand. Delayed responses are therefore something we've been used to for a long time.
So perhaps doubling down on that is exactly what the FIA needs to stabilise the ship and solve those questions about consistency. It's never been more important for the FIA to show that it's doing its due diligence with fine-margin, in-race decisions.
STILL A LOT NEEDING TO BE EXPLAINED
Gary Anderson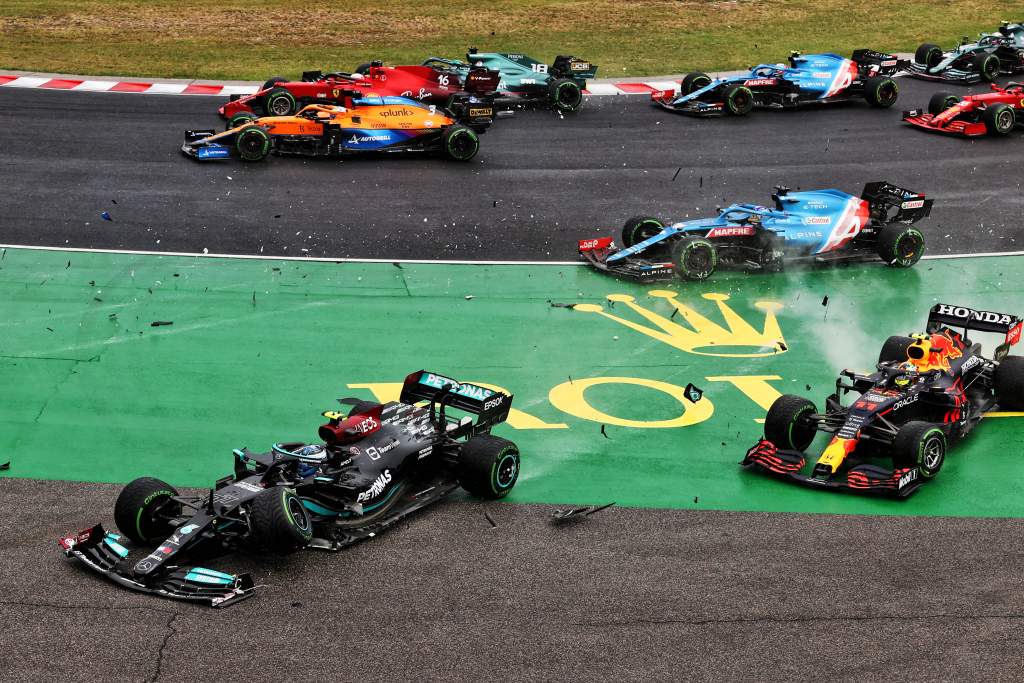 It's lap 27 and Pierre Gasly has just been cut up by Mick Schumacher, was it a foul? The race is brought to a halt for 10 minutes whilst VAR is used to apportion blame – is that really what F1 is coming to.
I think we need to understand how this will all work. Reducing the televised radio transmission to the race director to lower the pressure on them is a good thing but I think, as viewers, we all enjoyed that.
As for having two race directors, to me that just leads to two different interpretations of a set of circumstances. Is the plan for Herbie to be in the middle to keep them on the straight and narrow? That's not the Herbie I know, and I believe I know him pretty well.
An implicit acceptance
Mark Hughes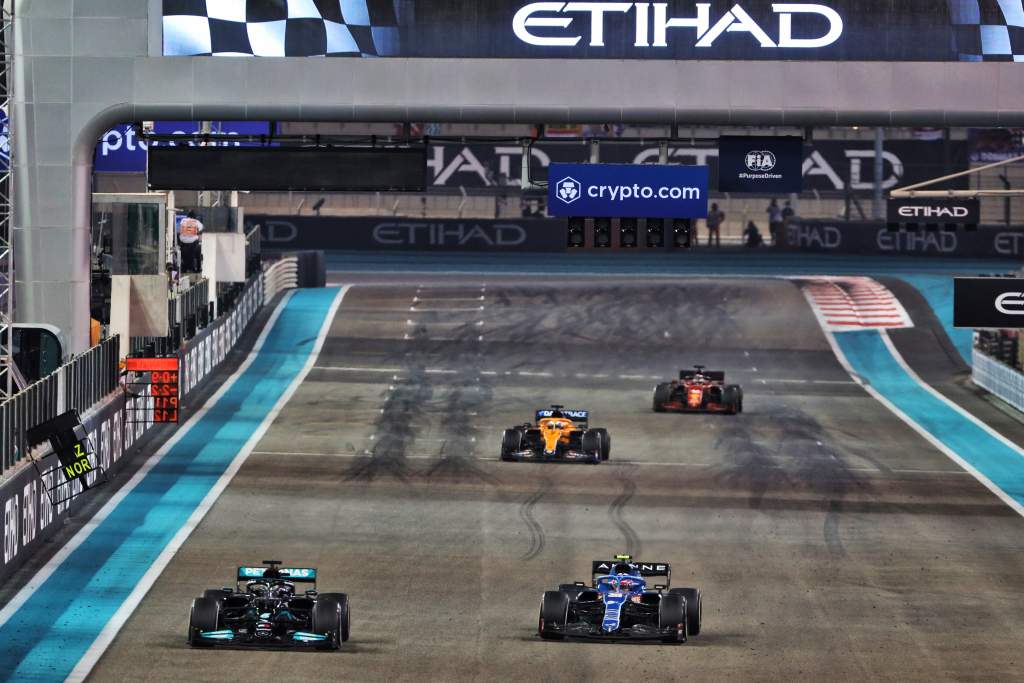 It's good that the FIA has reconfigured the race director's role – and especially has isolated it from the sort of live-time lobbying from team members that probably contributed to events in Abu Dhabi. But the fact that it has done so and that furthermore it has moved Michael Masi out of that position is as close as we are probably going to get to an FIA admission that the sporting regulations were not adhered to by one of the FIA's own officials and that it had race- and title-deciding consequences which have hurt the credibility of the sport.
There were many extenuating circumstances and it's easy to feel sympathy for Masi in what was a highly complex and demanding situation. But the race director cannot ever act outside of the published regulations and on this occasion he did. This was not about a call which he was entitled to make with which observers may agree or disagree but which he is entitled to make regardless. This was something else entirely – effectively a regulation made up on the spot, a power that even the race director does not have. Regardless of the general principle of not having races finish behind a safety car, the interpretation of letting some cars unlap but not others and of the safety car coming in on the same lap is simply not permitted by the regulations.
I do not for one moment believe there was any conspiracy. More a convergence of factors in a time-pressured situation. But it has resulted in the outcome of the championship having an asterisk beside it – which is totally unfair for both Max Verstappen and Lewis Hamilton. The latest changes might be read as at least an implicit acceptance of that from the governing body.
FIA right to keep Masi in some capacity
Edd Straw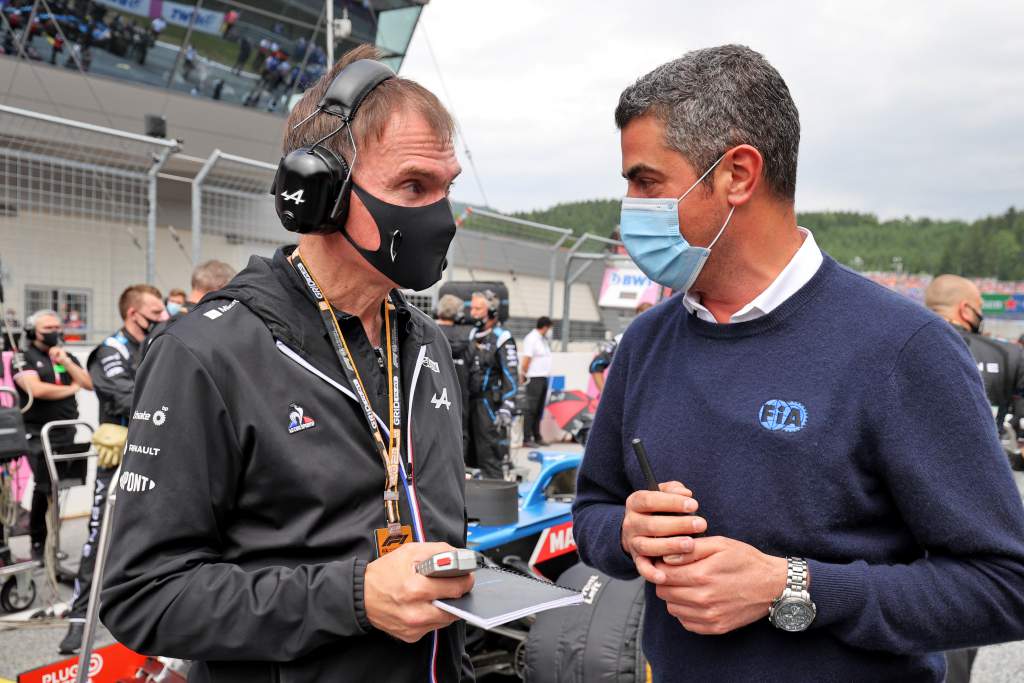 Barring some dramatic new piece of evidence transforming the understanding of what happened in Abu Dhabi last year, it was clear that Michael Masi's position as F1 race director was untenable. Moving him out of that role was not only logical, but unavoidable for reasons of credibility.
There will be those whose lust for vengeance would see him banished from any influence in F1 forever, but that would have been an over-reaction that would make it too easy to suggest what happened was exclusively the fault of one individual. It's encouraging that the FIA hasn't cast him entirely as the scapegoat and will implement measures designed to eliminate undue influence on, or the overload of, the race director in pressure situations.
Masi had his difficult times as race director, but has a valuable skillset and has worked diligently for the FIA so still has a role to play. People make mistakes, and failing to apply the rules correctly was a big one with significant consequences, but it's too easy to interpret such errors as part of a grand conspiracy. And for all the endless discussion of what happened over the past couple of months, it's unlikely anyone will have reflected on it as deeply as he did. It's correct he is no longer race director, but he still has something to offer.
The wider changes are important and it remains to be seen how well they work. They sound perfectly reasonable, as far as they go in terms of detail, but given F1's long standing difficulties with race direction and what might generically be called 'refereeing' it's too early to judge their effectiveness.