Whether direct or implied, it is not difficult to find instances of Esteban Ocon being frustrated with Fernando Alonso at the end of their time as Formula 1 team-mates.
The latest example is a widely shared interview in which Ocon apparently claimed to have taken on 98% of the work behind the scenes at Alpine, an imbalance that contributed to the feeling it is better for everybody that Alonso is leaving to join Aston Martin.
Ocon has also grown increasingly weary of Alonso's complaints about his reliability record. And he was clearly upset that he was criticised so publicly and bluntly by Alonso after their clash in Brazil.
Perhaps there is another reason, too. Ocon feels he did a very good job in 2022. But that job, including becoming only the second team-mate to outscore Alonso over a full season, has been overshadowed by the two-time world champion.
There is a strong case to be made that Alonso was the better Alpine driver this year, despite what the championship standings suggest. In fact, The Race made that very case in its end-of-season 'top 10 drivers' feature.
But that shouldn't detract from the quality of Ocon's own year, convincingly his best in F1 despite lacking the headline glory of his first race victory in 2021, and the pride he takes in it is justified.
"I feel like last year has been a very good year," he says. "But I felt that I've improved a lot as a driver.
"I feel like I exploited more from the car, got the maximum out of it much more times than last year.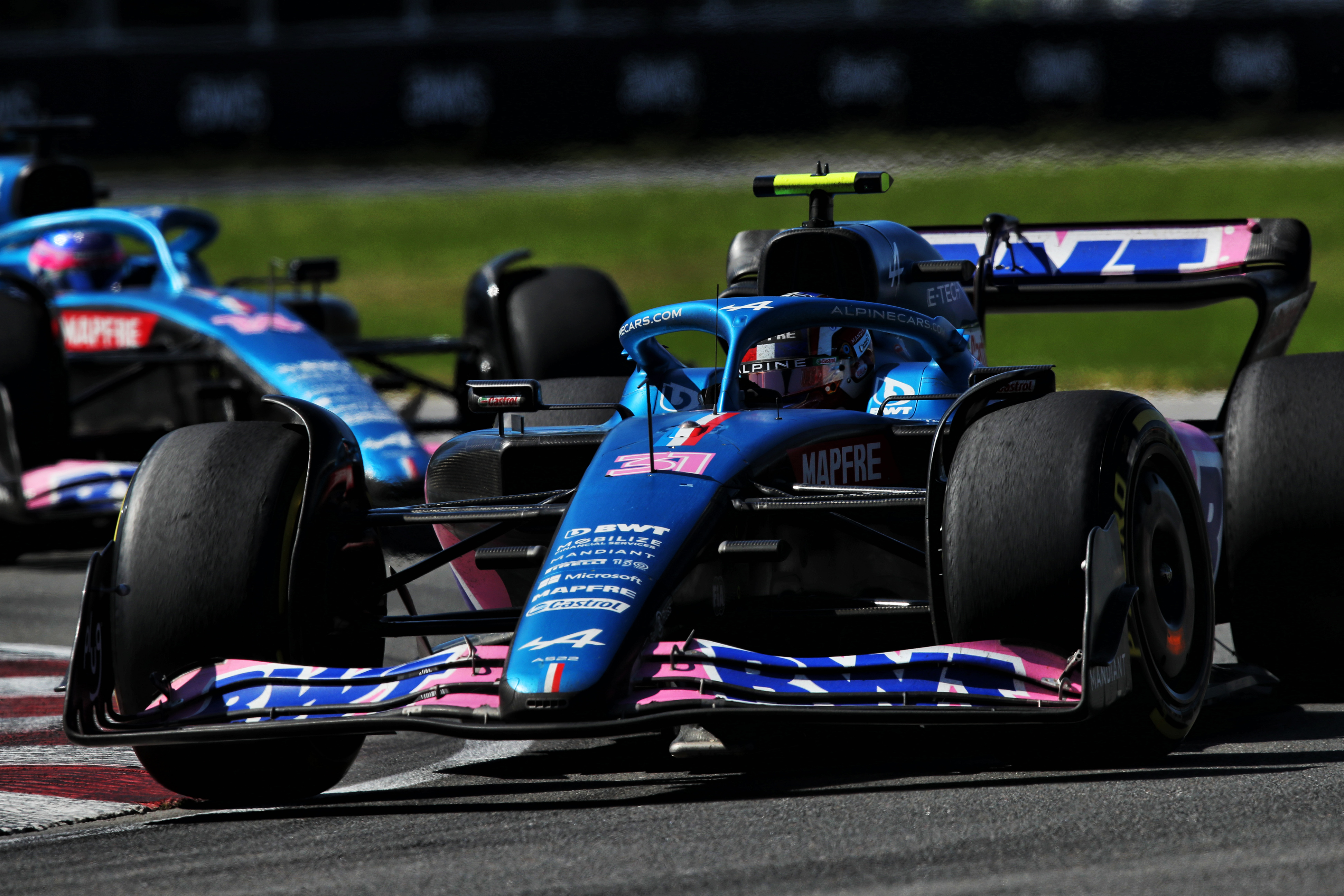 "The only thing that we miss, obviously, is the standout result.
"The thing I will remember from last year is the win. The thing I will remember from this year is definitely that I was much closer to what was a perfect season than last year."
Ocon speaks with more confidence than ever these days. It will be in part due to the long-term stability he enjoys with Alpine, having signed a contract running to the end of 2024 early in his time alongside Alonso last year.
There has been a notable upward trend from the driver who struggled alongside Daniel Ricciardo at Renault in 2020, Ocon's first year back in F1 after being on the sidelines for a season.
This year he matched his best championship finish (eighth) but posted a personal best tally of 92 points despite the absence of any podiums.
He was usually quick and in the points more often than not, although he has not eliminated the tendency of having a handful of outright uncompetitive weekends.
His peaks, like qualifying and finishing fifth in Austria or holding off Lewis Hamilton for a season-best fourth in very difficult conditions in Japan, were superb.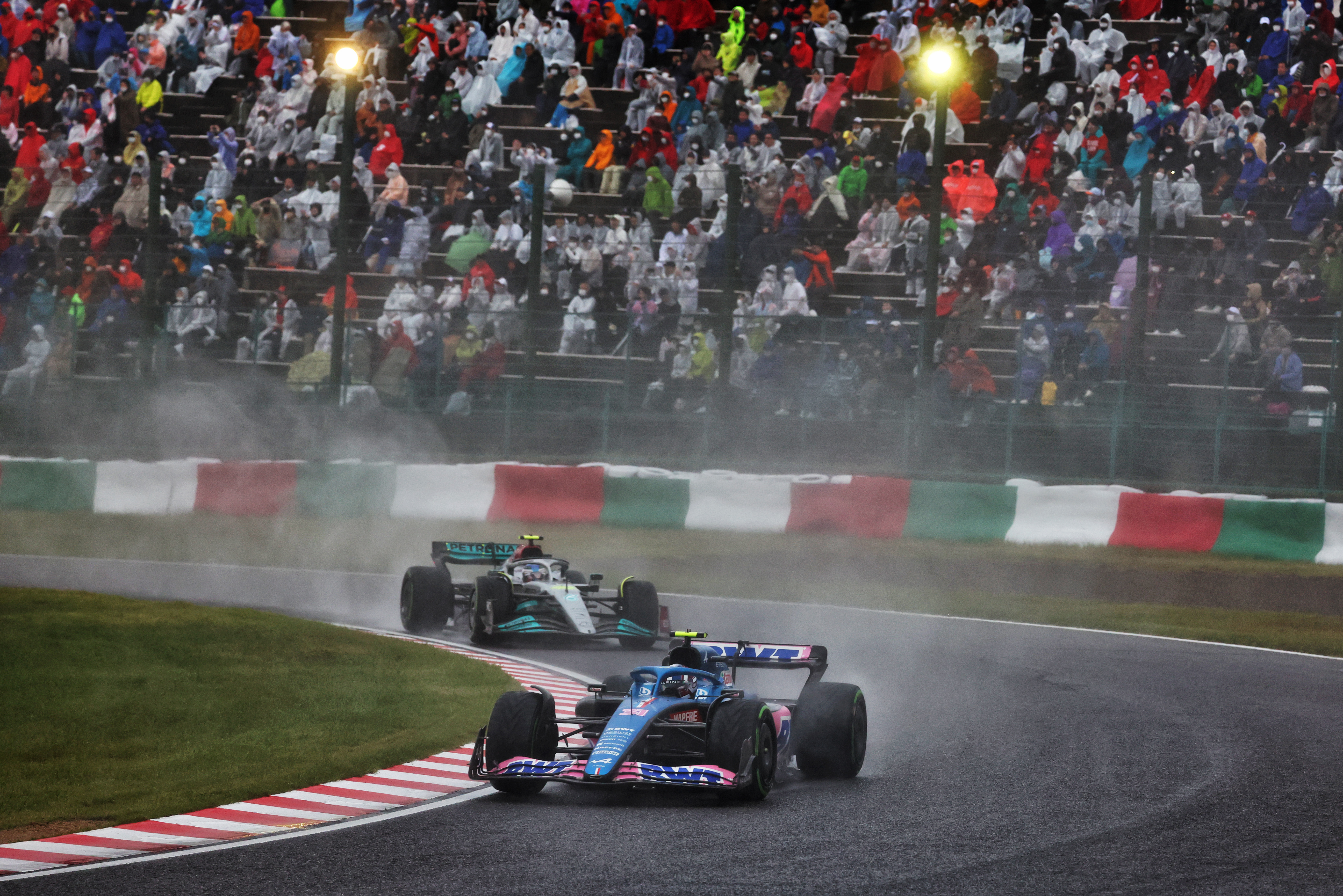 But there were other highlights as far as Ocon's concerned, both personally and with how he worked within the team to contribute to its progress through the year and achieve the end result of fourth in the constructors' championship.
"We clearly developed the car well, gave good feedback early on for the team to develop the car, and they managed to translate that," says Ocon.
"By mid-year, we clearly stepped up as a team, made some strong performances after that, where we get fifth place quite often – fifth place is obviously big points – and qualify fifth quite a few times as well.
"So, it has been a good season, I think, in that regard. And I feel like I've performed well, this season.
"I'm happy. I felt like my drive [in Brazil] is probably been one of the best, just in terms of how I drove, how I overtook cars in front, how I have managed a two-stop race.
"I've been used to do more one-stop races in the past. So, two-stop and three-stops is something that I've done a lot less. But I felt strong and I feel like I've optimised everything on that two-stop strategy."
Ocon feels that plays to something he and Alpine have "done a lot more this year" – getting the maximum result. So, while missing a podium is the thing he and the team are "most sad about", it stands as a more successful year overall than 2021.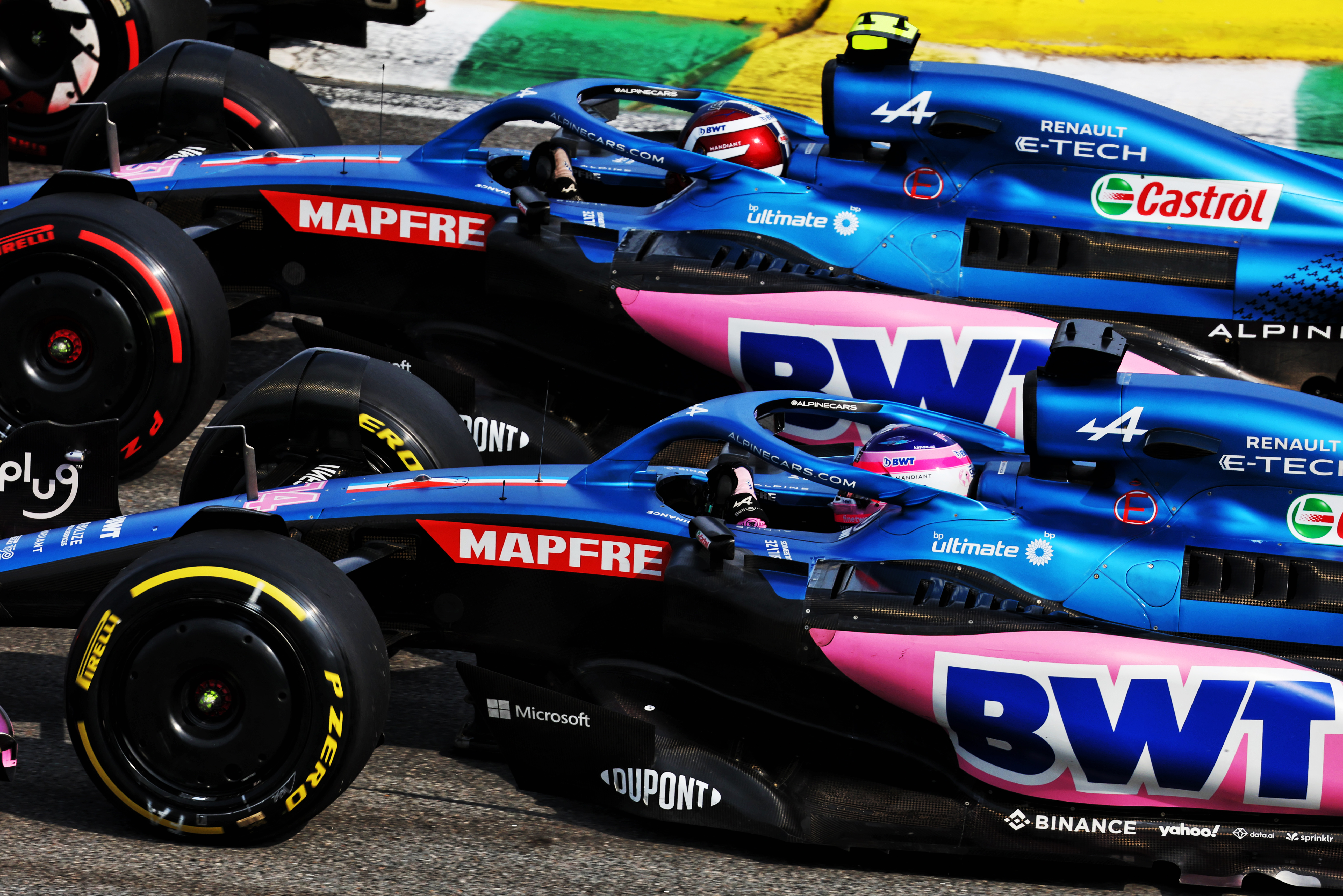 Alonso has played a vital role in that as well. He will have forced Ocon to raise his game and his contribution to Alpine's championship position is obvious.
Alonso has driven some magic races and produced some stunningly good highs that Ocon, good as his season has been, couldn't quite match.
But there were also moments of conflict. Ocon thinks highly of Alonso and regularly refers to him as a legend. No driver emerges from time alongside Alonso without some mental weariness to show for it, though.
And on top of everything else, Ocon has spent a decent amount of time this year facing questions about Alonso's poor reliability record, and hearing how Alonso has actually been the better driver.
Given Ocon thinks his own season deserves more credit than it often got at times, it's no surprise that he's quite keen for himself and the team to be able to operate out of Alonso's shadow.
"We can be happy with the job that we've done for the team together," Ocon says of his time as Alonso's team-mate.
"I think we've really made a major step with this team and help them to reach new levels.
"I would never say it's perfect, but at times we executed close to perfect. I would say [Brazil] on Sunday we executed perfectly both our races. And this is something that I didn't feel like we've done when I joined Renault.
"So, I'm pretty pleased about two years.
"Let's beat him next year."