Esteban Ocon is the calm centre of the Alpine maelstrom in 2022. Insulated from the driver market shenanigans by his long-term contract and eschewing the reliability gripes of his team-mate, he's kept his head down, scored consistently and continued laying the foundations for what he hopes will be a winning future with Alpine.
Consequently, it's easy to overlook Ocon's season. Yet he's close to a rare achievement pulled off just once before by outscoring Alonso in the same team over a season. Only Jenson Button at McLaren in 2015 has managed this, although both Lewis Hamilton in 2007 and Tarso Marques in 2001 finished ahead of Alonso in the championship on countback.
Luck has contributed to being 11 points ahead with two grands prix remaining, but Ocon has profited from this thanks to his own strong performances.
While Ocon has been the second-best Alpine driver this year, Alonso's imminent departure to Aston Martin means he could establish himself as undisputed team leader next year, provided he can assert himself over new arrival Pierre Gasly. In an Alpine squad that appears to be on a trajectory that might take it to the front within the 100-race timeline that started counting down at the start of 2022, that's a good place to be.
"It's nice to finish seventh or eighth when the car is capable of being seventh or eighth, but what I want to do is to win," Ocon tells The Race when it's put to him that Alpine's recent progress suggests it could be in a position to provide him with a winning car down the line.
"I feel we are on the right path to probably breakthrough. It's not done yet, so touch wood it will happen, but we are developing in the right way.
"And I'm glad that you asked me that because I put a lot of effort in. I put all my life to this, every week I'm in the factory trying to help the guys, trying to develop everything that I can. Sometimes I'm even too involved! So that's how much energy I put into this.
"For you to say that there could be a breakthrough, you see that going in the right direction, which feels good.
"It's definitely a big luxury to have to be able to build a long relationship with the team. From the work I do the simulator, I say 'OK next year we need to have that' and if I was not secure when I was saying that then the team probably would not make the part.
"And as the silly season that gets sillier, it's a great thing to be out of. You are never relaxed, but this political side is the thing I hate most in this sport."
That's a reference to the circumstances that led to him spending 2019 on the bench as Mercedes reserve, the consequence of several strong opportunities for that season evaporating. Exactly the situation his long-term contract insulated him from.
Ocon's current deal runs to the end of 2024, a show of commitment from the team rooted in his performances early in 2020 after a difficult first season with what was then called Renault. With continuity on his side, the 26-year-old has the chance to be the spearhead for a works team and potentially add to his fortuitous, but superbly executed, victory in last year's Hungarian Grand Prix.
This doesn't mean Ocon and Alpine are going to be winning on merit next year, that's too optimistic. But given the improvements made with the power unit after switching to the split turbo concept this year and the chassis gains – most positively the constant stream of upgrades that have usually delivered as hoped – Alpine is looking like a team that is shaping up to break free of the midfield shackles.
Assuming Ocon is still there to benefit from it, this would be just reward for his efforts. That's not only in how diligently he's thrown himself into the Alpine cause, but also the industry that got him to F1 against the odds in the first place given his parents had to sell their home and move into a caravan to fund his karting career before he was picked up first by Gravity Sports Management, headed by Eric Boullier, then later by Mercedes.
But his time with the team didn't start so well given he was comprehensively outperformed by Daniel Ricciardo in that first year in 2020.
"It was a frustrating season," says Ocon. "I came in trying to understand everything as quickly as I could, but it was a COVID year. We didn't have time to analyse in between races because we were doing triple-headers. So it was difficult.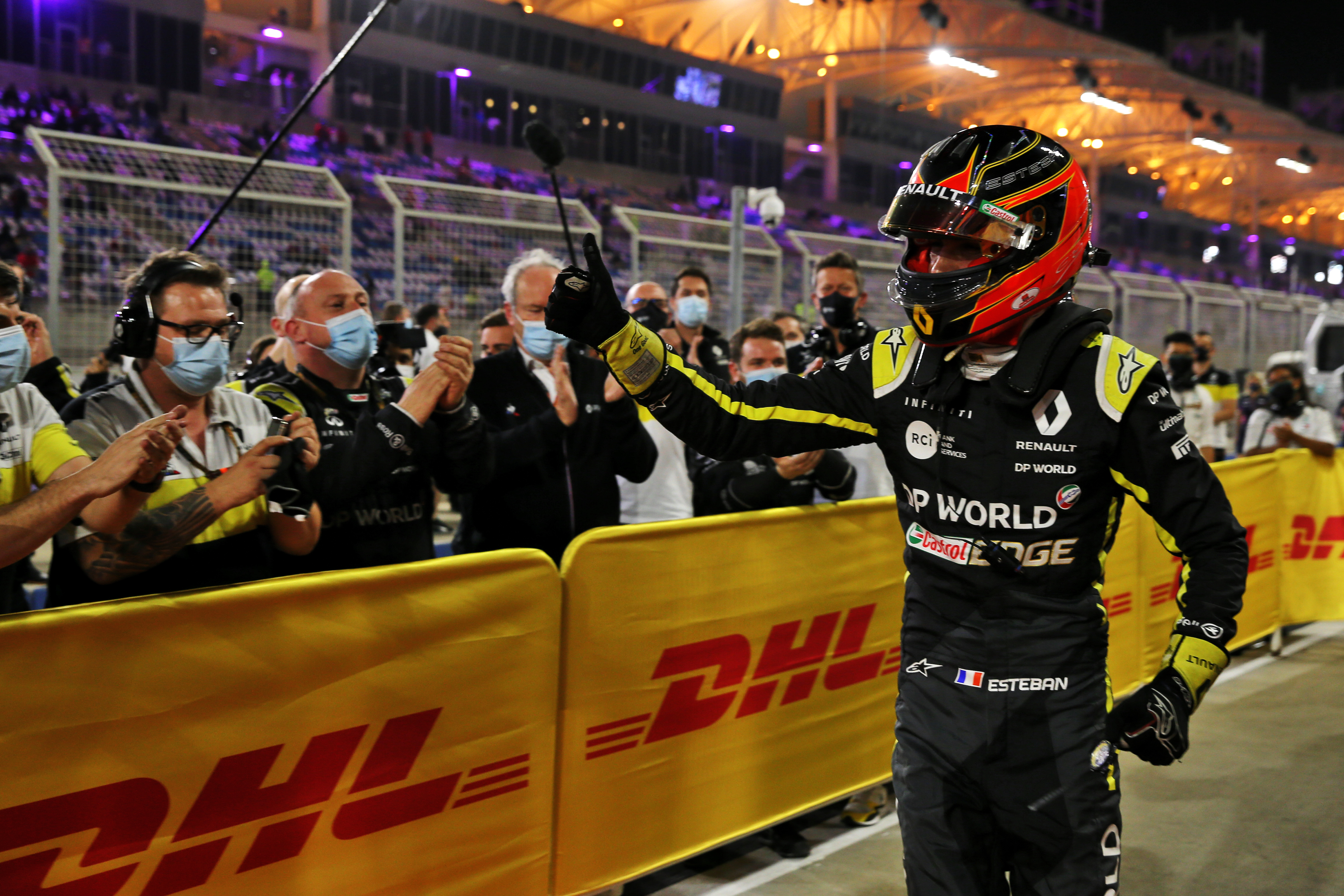 "I only found out how to get that car fast by the last race, by the last two races really, when I got the podium [in the penultimate race in Bahrain] and when I outqualified Daniel in the last race.
"I knew I was driving better and better, I knew I could do it but never had the performance that we needed. And by the end of the year we tried something completely different with the set-up of the car and suddenly, boom, it was working.
"And it's so frustrating that it was the last two races of the year. It was such a condensed year that if it was a normal year my mid-season I would have been on pace. But unfortunately, it was not the case."
That explains Ocon's certainty that things would be very different when asked earlier this year about the idea of Ricciardo returning to the team in 2023, something that was never really on the cards.
Ocon has improved over the years. Looking at the big picture of his F1 career, which started with a part-season for struggling Marussia/Manor in 2015 before he moved onto a two-season tenure with Force India/Racing Point that came to an end when Lawrence Stroll acquired the team and installed son Lance in his place, he feels he's made significant gains.
"I always work on the things I think need improvement," says Ocon. "For example, I thought, in races I could improve things, looking at the tyres, the level of pushing I needed to be doing and how much I could trust that the races were not going to fall off.
"Unfortunately, when I joined Formula 1 I just came from GP3 where the tyres dropped off massively. In F1 it was close to that, but not as much. And I always kept that in my mind that you never know if the tyre fall off and you just lose everything that you have in the race.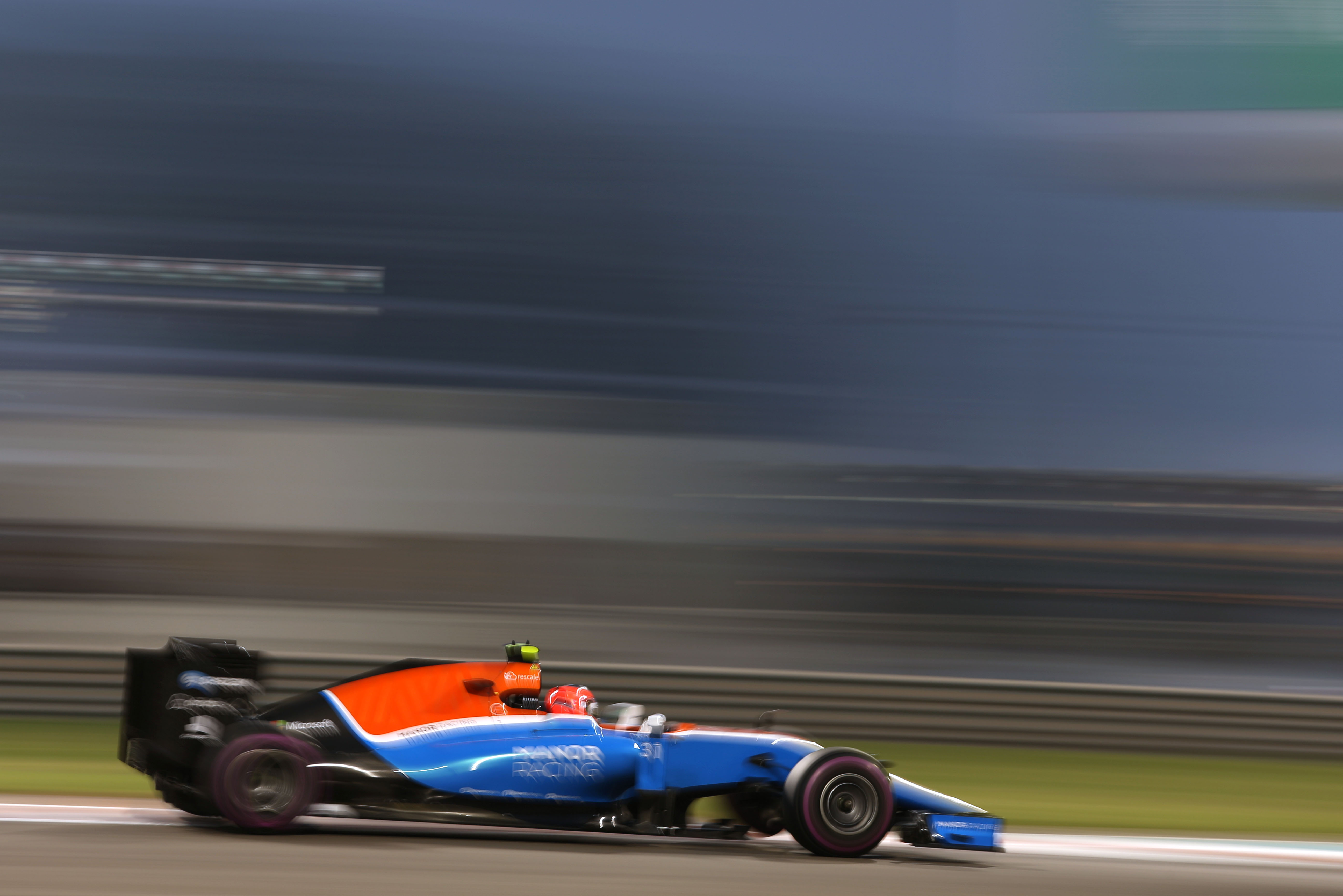 "So I've understood a lot better how to how to deal with the race, how to get the tyres to work for me. The tyres that we have this year, which are more robust, have probably helped me as well to push in that direction.
"So the last two years, I've definitely improved my racing, how much I push, first lap, pace as well. I feel just more confident with this car than I was with the other cars with weird suspensions that we had before."
The comment about the weird suspensions reflects the unusual geometries that increasingly predominated in F1 for aerodynamic gains. These have been curbed this year along with the elimination of inerters that appear to have given the drivers a little more feel to work with.
That's particularly crucial for Ocon, who describes himself as "a guy that works with how I feel what I have in the car". Indeed, that sensitivity is at the heart of understanding Ocon's driving.
This increased feel has boosted his confidence, particularly when it comes to the start of races where Ocon says he has found the "rhythm again of enjoying the first laps" in a way that he hadn't since his early F1 races.
In earlier days, that need to protect the tyres played a part in containing him. But he did gradually understand more about how to take more liberties with the dynamics in order to extract more speed by making the car a little more pointy.
"In qualifying, I learned that in 2018," says Ocon. "That's where I made the step with the car and how to race and how to be quicker on a single lap.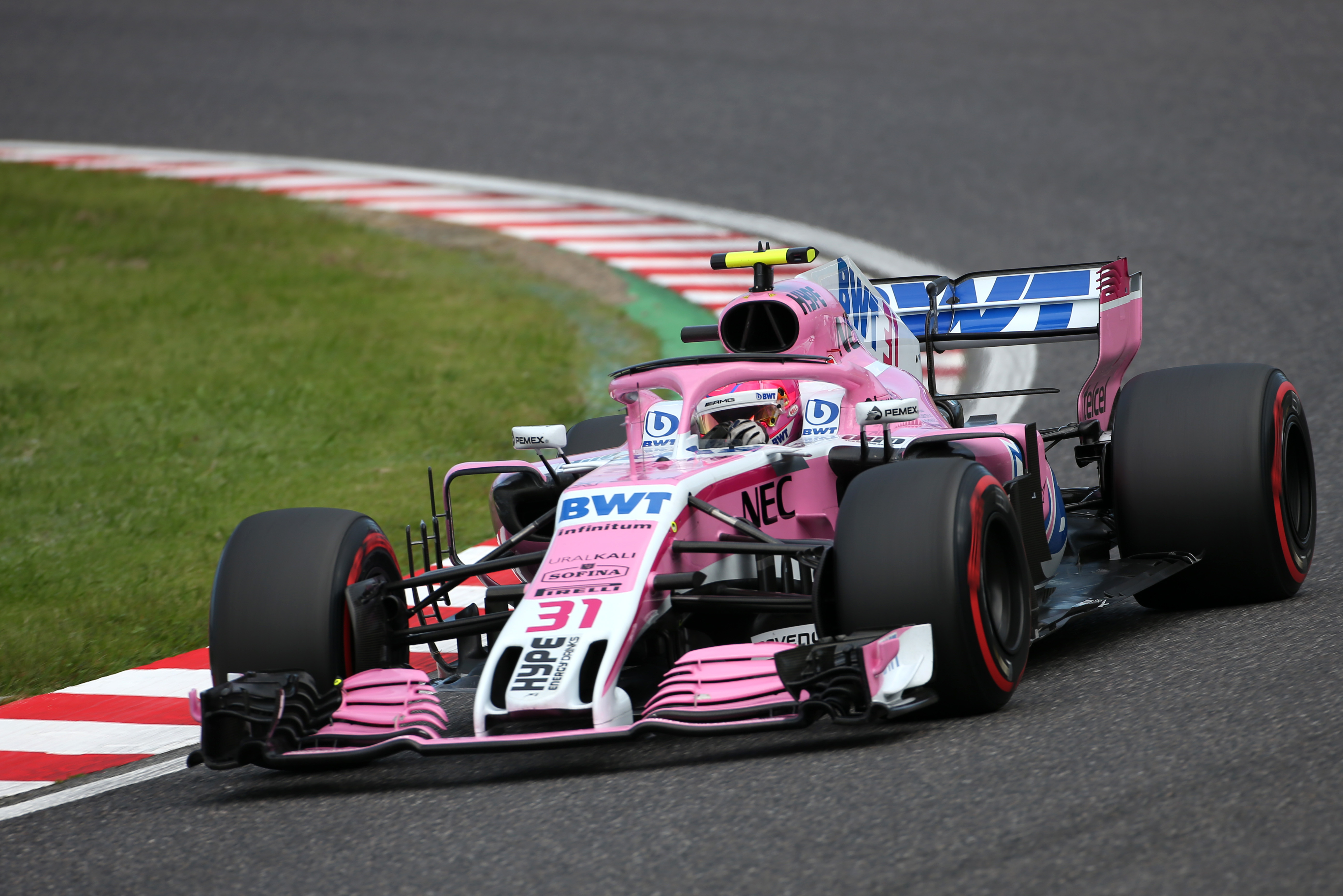 "When I came into F1 in 2016 with the Manor car, it was difficult to drive and I was quicker putting some understeer to it. I found out with time – and in 2017 at the end, I was putting a lot more front end in the car – that I was actually a lot quicker.
"It's not that I couldn't drive it [a more pointy car], it's just finding out what was the best. In 2018 I had some great qualifyings and I really did make the car pointy. And that actually gave me a lot of performance in that year.
"I've carried that on since then. A pointy car is always quicker than an understeery car, especially now that we struggle a bit with the with the front tyres being a bit weak. But you still need a neutral balance because you don't want to kill the rears.
"I feel like I have good car control and I can put the car where I want to. That's not the issue, but as long as you don't slide too much and don't kill everything before you arrive to the corner that's still quite important. So you don't want car that rotates too much from the rear."
Having made qualifying a strong point by harnessing the underlying speed that made him a hot property in karting and then both a European Formula 3 and GP3 champion, Ocon argues that he's made big gains on race day as well. That's not just in terms of tyre management, but also racecraft. His inch-perfect defence of fourth place against Lewis Hamilton's quicker Mercedes at Suzuka in October is testament to that.
That said, Ocon has also made mistakes in battle. This year, he's been hit with penalties three times for causing collisions with rivals – with Mick Schumacher in Bahrain, Lewis Hamilton at Monaco and Yuki Tsunoda at Paul Ricard. There have also been several ferocious fights with team-mate Alonso, with close calls in Saudi Arabia and at the Hungaroring.
Despite the odd difficult moment in combat, Ocon is by and large a wonderful driver to watch at work. He has a classical smooth style that's pleasing to the eye and reminiscent of compatriot Alain Prost. And just as in Prost's case, it can be deceptively quick.
As Ocon explains, smooth doesn't necessarily mean conservative. Breaking down that style, he disagrees with the characterisation, suggesting that his sensitivity to the car means that he's simply able to be more proactive in correcting the car. Hence, fewer dramatic steering movements. Being smooth is not about sitting inside the car's performance, but being economical and correcting moments before they visibly happen.
"Not really," says Ocon when asked if he considers himself to be a smooth, classical driver. "It can look smooth, yes, but I don't think many drivers could drift an F1 car and I could if I wanted. But as soon as there's some [sideways] movement, it's not going to go fast.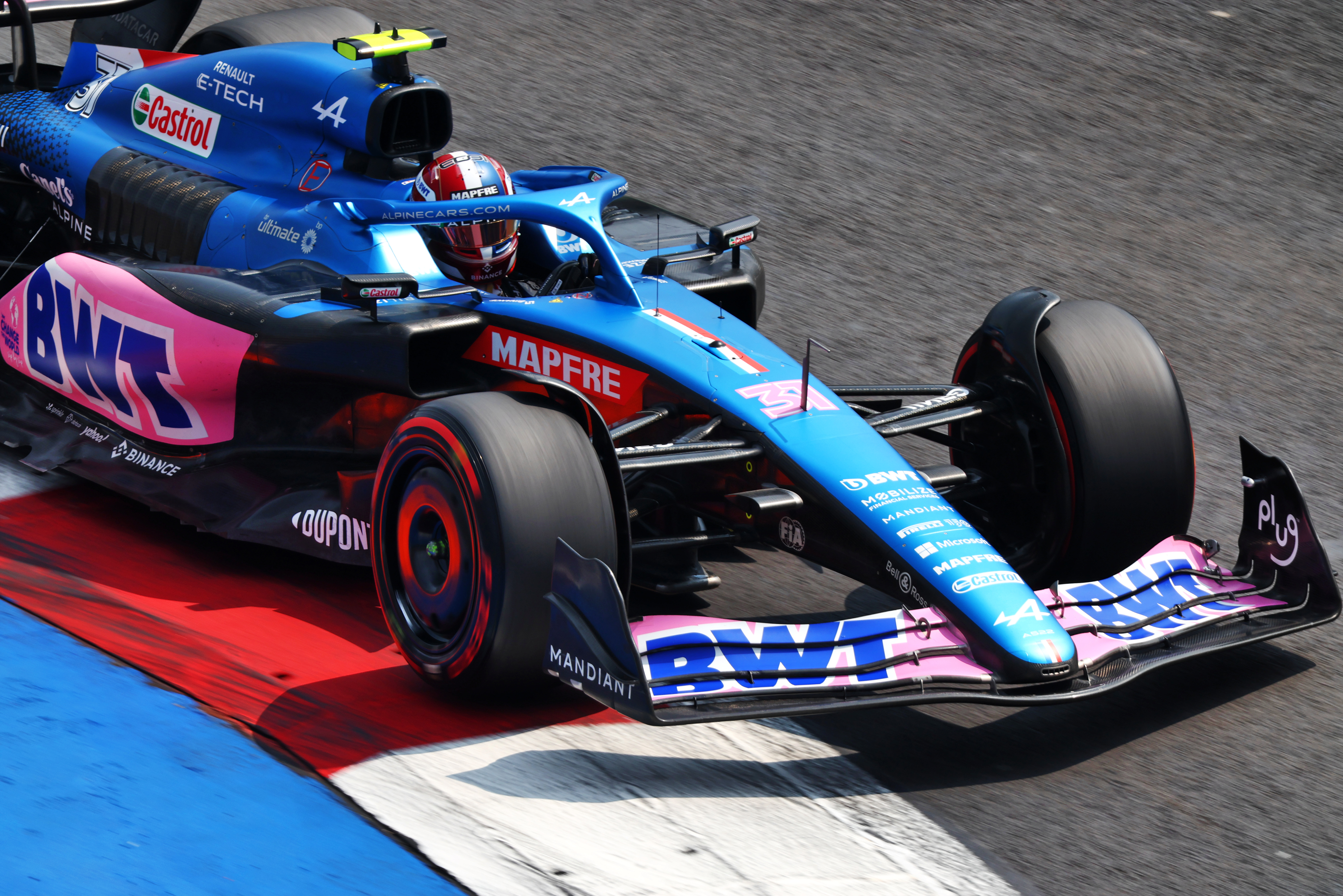 "I probably feel it earlier than some drivers, like Fernando. He has a lot of movements, a lot of steering input, but in the last two seasons we were probably the drivers that have crashed the least.
"And I think that's probably due to car control and confidence with the car. It looks smooth, but I feel it's the fastest way to go."
The comparison with Alonso is a fascinating one. They are two profoundly different drivers, yet ones who on average can extract similar performance from the car. Alonso's peaks can be a little higher, with his pace at circuits such as Albert Park and Montreal this year startling, and Ocon can be prone to having difficulties with the car that he can't drive around, but often they are found in close company on the timesheets.
Comparing qualifying sessions in dry conditions during 2022 and excluding ones where a fair comparison can't be made (and that's a significant number given the problems that have struck this season), Ocon is within a tenth on average in qualifying.
But Alonso is the more improvisational driver, his outstanding car control more obvious than Ocon's because he has a more reactive style and is busier at the wheel. Ocon sees him as a driver who goes to extremes, even calling him "an animal".
"He's not an unusual driver, but he is always pushing things to the extreme," says Ocon. "So if one thing works, he is going to go completely in that direction, but to the extent that it can be negative, so I don't copy/paste everything that he does, nowhere near that.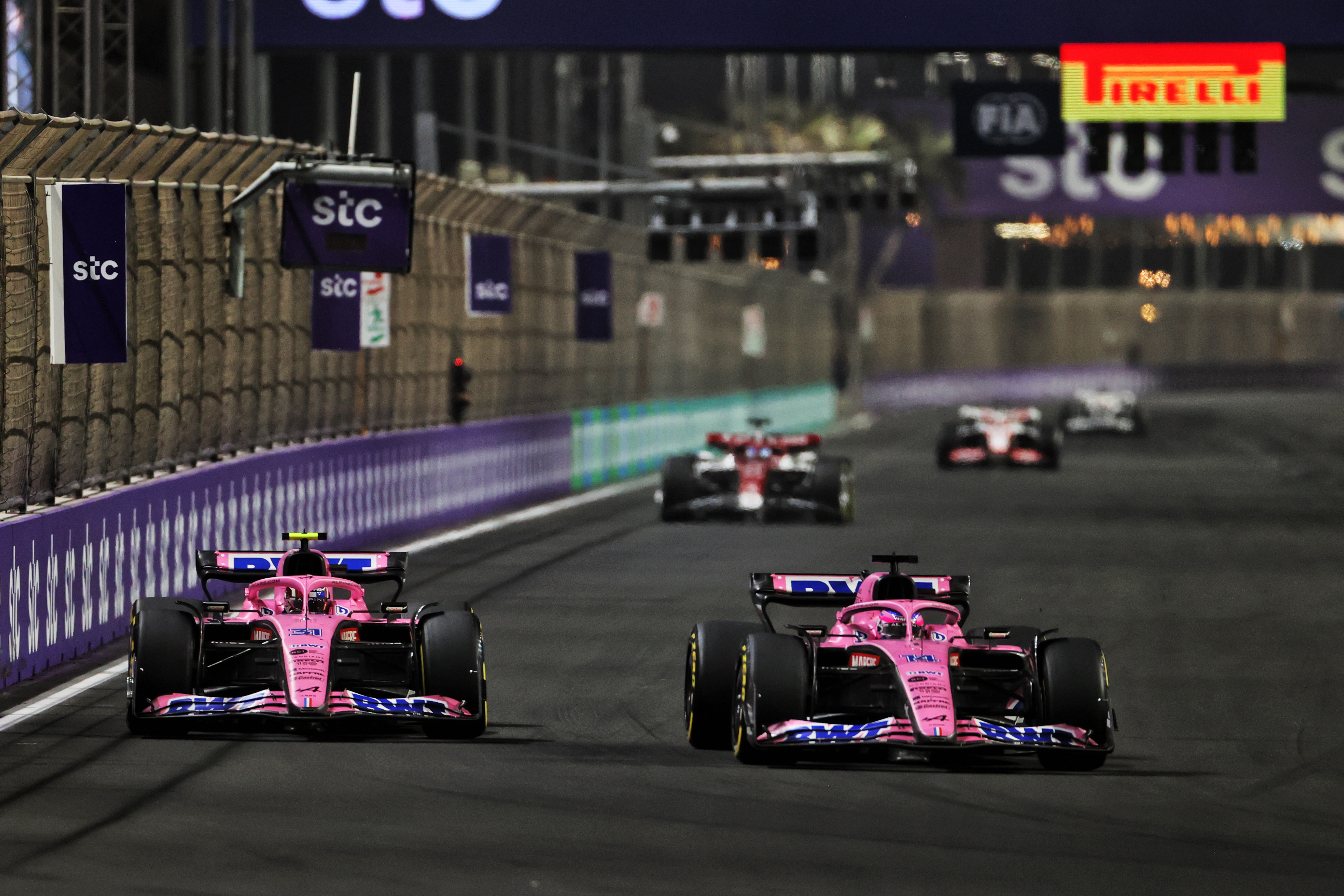 "But like he's doing as well we share all the data, we share all the information and when I get a good corner, he's looking at it and trying things and if he gets a good corner with something very unusual on the set-up of the car, what he does with the tools on the steering wheel, I will inspire myself from it. That's normal.
"But calling him an animal in races is the right description, because he's going 300% to the extreme most of the time."
The downside to Ocon's sensitivity is the suspicion that he can occasionally be a little too sensitive. There have been occasions when car problems have held him back, sometimes ones that are not entirely evident to the team. For example, his recent difficulties at Austin, which were followed by a lengthy post-race debrief with the team that Ocon believes has improved their way of working together.
There was also a problem last year with the front suspension that afflicted him for several mid-season races. This was a genuine problem, one put down to a leak in the suspension, but while the team felt it was a minor issue, to a driver as sensitive as Ocon it was a big problem.
So not so much that Ocon and the team disagree about such troubles, it's more that the impact they have is felt more by the driver than is expected. Sensitivity can, after all, play both ways.
"We found the issue and when we changed it we returned back to the right place, so I don't think the team disagrees or work against what I said," says Ocon. "We work together once the results are not there and all the best interests are there from my side and from their side to find what is going on.
"If [the problem] comes from me, I'm the first one to say I could have done a better job here, I could have got that car much higher up, I should not have done a mistake here. And the team is the same. This is why the relationship is good and why we're able to progress all together.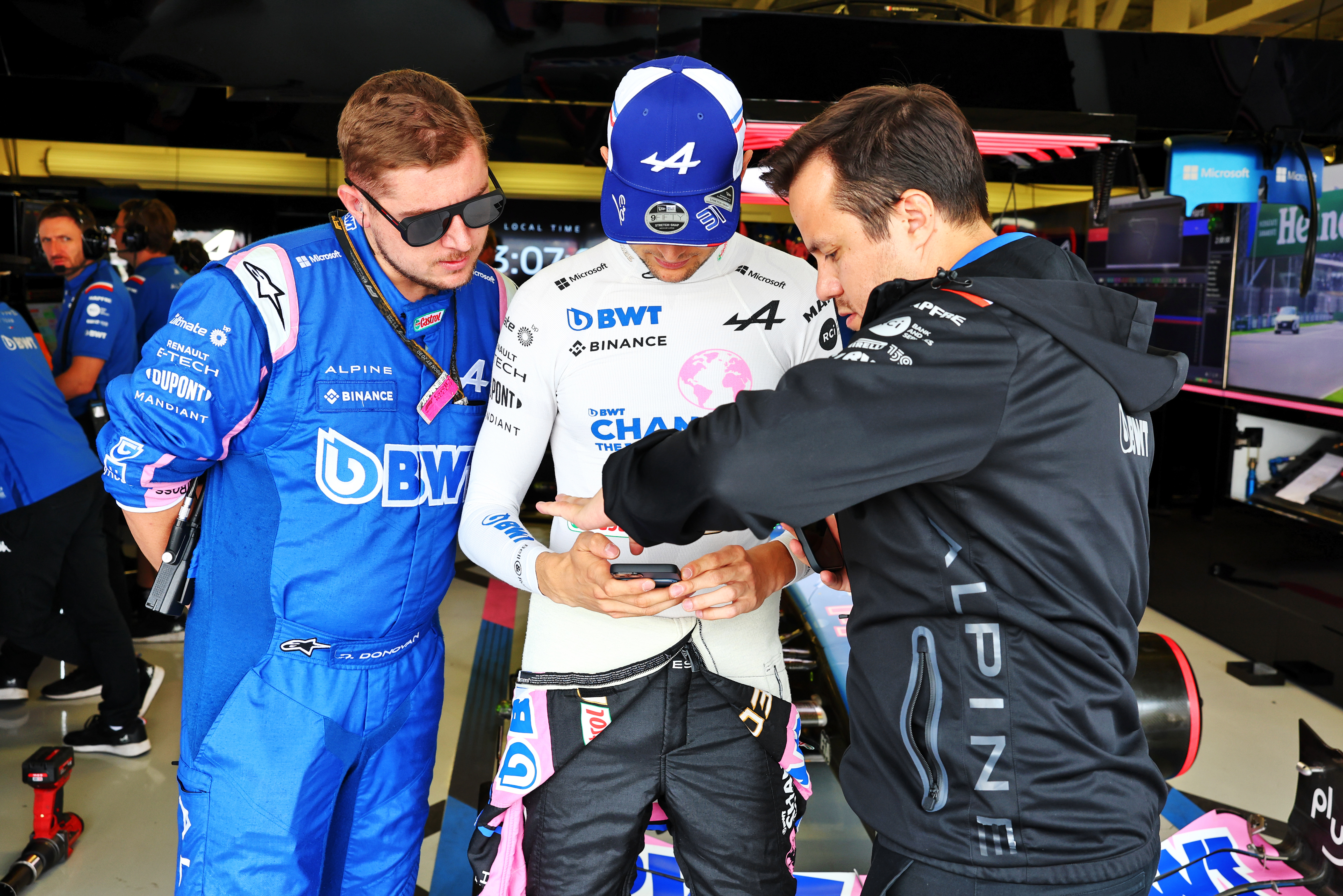 "In Singapore, we had the brake [glaze] problem so that was clear why we didn't go through in qualifying, but it didn't matter in the race anyway, unfortunately [thanks to an engine failure]. And in Austin, we are still trying to track what happened. The pace was not the best, also in the race, so I don't think we had the best performance."
While Ocon isn't afraid to highlight the occasions when he feels the car isn't doing what it should be, he is also right to say he's happy to take responsibility when things go wrong for him. For example, even after qualifying well at Suzuka, he was happy to admit he left a little time on the table. That reflects positively on him.
But despite the occasional weekends that get away from him, Ocon has emerged as a dependable and generally consistent performer for Alpine with 14 points finishes this season. With the exception of Austin, all of those on weekends where technical problems or penalties compromised his weekend. And the high points have been outstanding, notably that Suzuka weekend and in Austria where he was the class of the midfield on both occasions.
Next year, for the first time in his five-and-a-half seasons in F1, Ocon has the chance to be the undisputed main man in a team – albeit with Gasly doubtless determined to prevent that.
Ocon has already proved himself to be a very capable F1 driver, one able to take the chance to win when it arises.
Whether he can move into the potential world champion bracket is another question. But if he is going to get to that level, he needs to show that he really can be the linchpin of a manufacturer team like Alpine so he's ready if, or when, it's in a position to fight consistently at the front.