The first driver to win a Formula 1 race with a turbocharged engine, Jean-Pierre Jabouille, has died at the age of 80.
The Parisian took only two F1 wins but it was his first at Dijon-Prenois in July 1979 that made his name and ensured he became the toast of France two and a half years after he put the first laps on the Renault RS01 at Silverstone.
Jabouille was a late starter to racing and didn't make his international single-seater debut until he was 26 years old, when he made his debut in a one-off outing in European Formula 2 at Hockenheim in 1968.
Having become a test and development driver with the Société des Automobiles Alpine manufacturer, Jabouille had entered his first Le Mans 24 Hours in 1968, starting a run of 14 appearances at La Sarthe that spanned a quarter of a century.
He was also hired directly by Steve McQueen to be one of the drivers in the classic 1971 Le Mans movie.
He never quite got the victory he personally craved at the ultimate endurance test and finished third on three occasions – in 1973 and 1974 with Matra, and then in 1992 and 1993 with the factory Peugeot squad.
That he was still competing at a high level well into his fifties said much of Jabouille's passion for racing, which he undertook with a technical and artistic eye rather than anything totally spontaneous.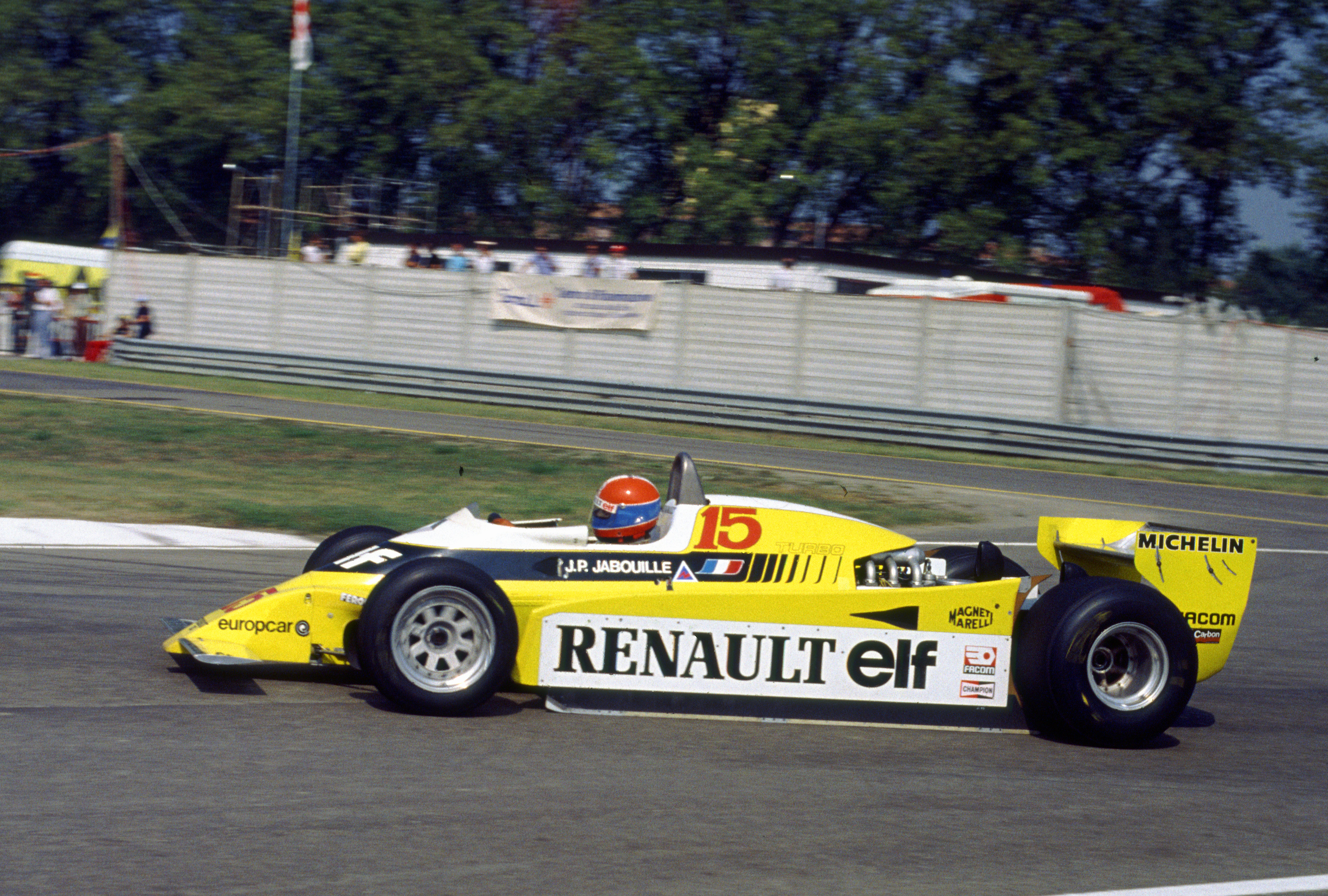 Perhaps that wasn't a surprise as he had studied at the Sorbonne art school in the early 1960s before getting the racing bug via trips to the Autodrome de Linas-Montlhéry close to Paris that hosted several international races.
He caught the eye of Matra in Formula 3 which gave him the springboard into F1 by 1974, although he failed to qualify a Frank Williams-entered Iso-Marlboro at Dijon and then a Surtees at the Osterreichring.
A year later he made his grand prix debut at Paul Ricard when he was entered, at the behest of sponsor Elf, in a third Tyrrell 007 alongside Patrick Depailler and Jody Scheckter. He finished 12th.
Jabouille's career finally blossomed at the age of 34, when he became 1976 European F2 champion for Renault in an Equipe Elf Switzerland run Renault 2J chassis. He took three wins at Vallelunga, Hockenheim and Mugello, beating younger French prospects Rene Arnoux and Patrick Tambay.
By this stage Jabouille knew that he would be part of Renault's ambitious turbo F1 plans for 1977 and development was already in full swing by the end of 1976.
Jabouille was the perfect driver for such a challenge. Enormously mechanically sympathetic, he had an engineer's nose for every detail of a car, and his already enormous experience at Le Mans with the Matra Simca MS670B and the Renault Alpine A442 gave him skills and knowledge far beyond the newer generation of French racers.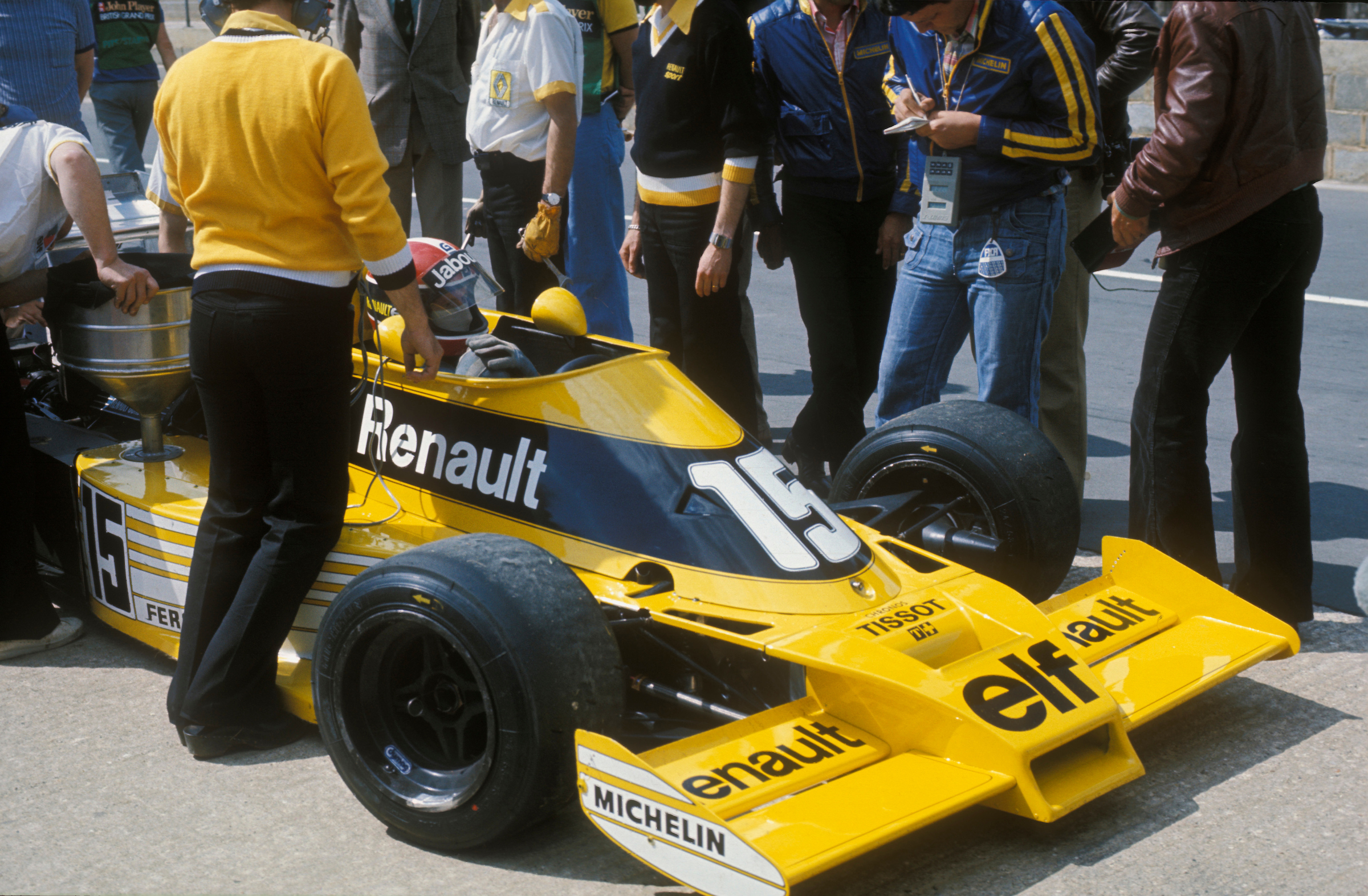 Getting in at the start of the Renault F1 programme was a masterstroke, albeit for Jabouille an initially frustrating time, as the early races for the Renault RS01 were punctuated by poor reliability which in turn caused the project to be derided by many. The car was commonly known in the paddock as the 'yellow teapot' due to the amount of smoke that billowed from it.
By the end of 1978 Jabouille had not accrued any points but a breakthrough came at Watkins Glen when he claimed fourth place after a rare trouble-free weekend.
Joined by former F2 rival Arnoux for '79, Jabouille began the year in the same fashion as the previous two campaigns with a multitude of retirements usually deriving from the turbocharged engine.
But at Dijon he took pole and the win on a day when the spotlight should have finally shone right on him.
However, such was the ferocity of Gilles Villeneuve and Arnoux's battle for second place that the first Renault and turbo F1 win was almost lost in the furore and eventual deification being metered out to the younger pair of chargers who entertained the vast crowds in the dominant Jabouille's wake.
Jabouille was slightly bitter about that whole experience for decades but eventually became at peace with it.
His contribution to the Renault F1 story was never forgotten. Its current F1 team Alpine issued a statement on the night of Jabouille's death praising his "resilient and dare to do attitude" and adding "we are where we are today because of Jean-Pierre".
His F1 career was cut short as a consequence of injuries sustained in a nasty 1980 Canadian GP crash in which a suspension component failed and pitched him headlong into the armco, breaking both his legs.
He returned for a truncated 1981 campaign with the Ligier outfit where he joined his former mechanic and brother-in-law Jacques Laffite before stepping down mid-season due to the ongoing effects of his injury.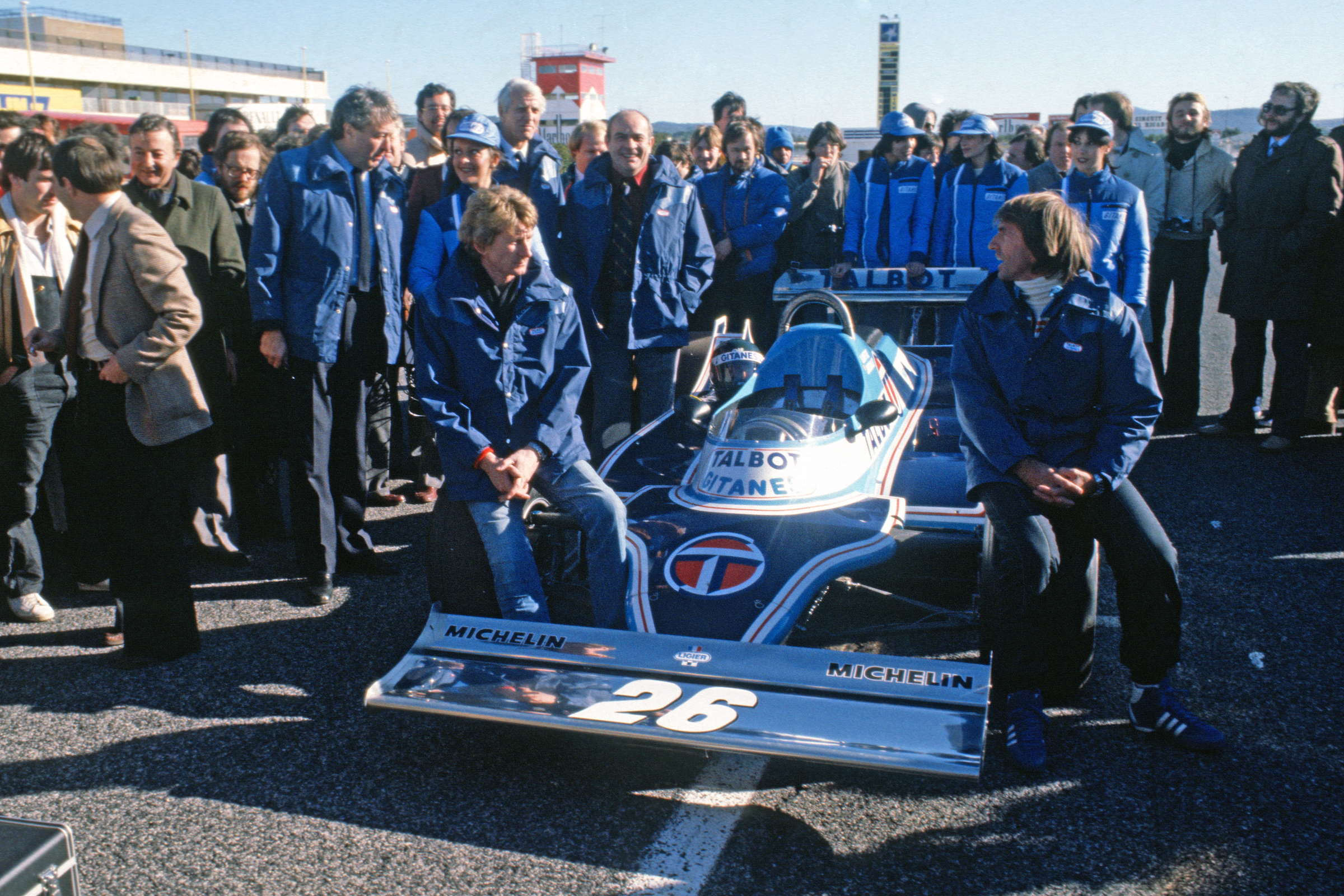 Prior to the end of his F1 career Jabouille had one last day of joy at the 1980 Austrian Grand Prix where he held off Alan Jones's Williams to claim his final win.
After he vacated the Ligier cockpit in 1981, Jabouille continued to race – predominantly in the French Supertourisme series – but also became a restaurateur in his native Paris.
The lure of racing fully took hold again and when Peugeot Sport confirmed a Group C sportscar programme in 1989 Jabouille lobbied its chief Jean Todt to be the development driver in a similar role to that he had revelled in at Matra and Renault in the 1970s.
That job morphed into a race seat from 1990 to 1993 with Jabouille then replacing Ferrari-bound Todt to head up Peugeot's sporting department.
That meant a return to F1 where he endured a fractious relationship with Ron Dennis at McLaren, Peugeot's initial factory partner when it joined the field in 1994. It proved to be a disaster as reliability was generally woeful.
He left the Peugeot role in 1996 and in conjunction with entrepreneur Jean-Michel Boureche set-up the JMB squad that competed in sportscar racing from 1997 onwards initially with a Porsche and then a Ferrari 333SP.
Vincenzo Sospiri and Emmanuel Collard took the 1998 International Sports Racing Series title before Jabouille left the team a few years later.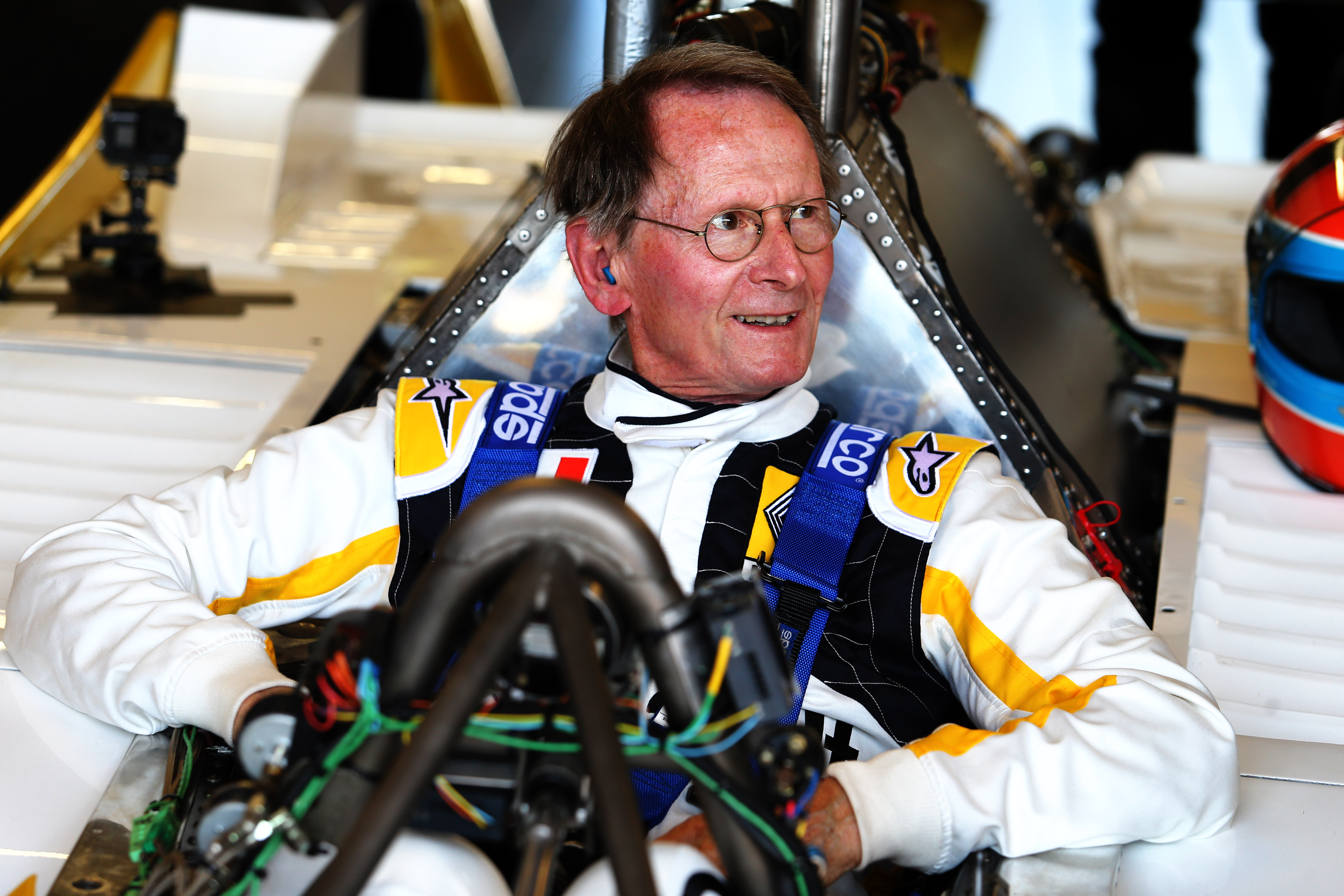 A life of extraordinary diversity, especially so considering his late start, has come to a close. He raced well into his 60s at a national GT level and was occasionally seen at Le Mans in recent years and even demonstrating his old Renault F1 cars, seemingly unable to completely let his passion pass.