The pain of Lando Norris's lost first win in Formula 1 was new to him.
"It's not because I crashed or I did something stupid, it's difficult because we could have achieved the best result in Formula 1 and I could have been a race winner," he said.
"It's a loss and a heartbreak kind of feeling, rather than I messed up and I just did something stupid."
The late rain that turned a perfect afternoon at the Russian Grand Prix into a stomach-churning one was a new experience for the McLaren driver but he is not an exclusive member of the 'lost first victory in a hard-to-take manner' club. In fact there are one or two on the grid who know exactly what he's been through.
This had echoes of Charles Leclerc losing his first win for Ferrari in Bahrain, in 2019. After a perfect job in qualifying to score pole, he lost the lead at the start but kept calm when he could have lost his head. Having regained the lead he drove absolutely exemplary thereafter, only to lose the win in the final few laps when an unexpected variable emerged.
Those sentences could as easily be written for Leclerc and are for Norris. Obviously the circumstances aren't entirely the same, as in Leclerc's situation the Ferrari power unit let him down whereas Norris had a part to play in his downfall by not pitting for intermediates before the rain intensified – though it was smaller than many including Ross Brawn have suggested, and McLaren bears most of the responsibility.
But the overall picture is almost identical. So who better than Leclerc to put Norris's performance and result into perspective?
"It is difficult," Leclerc said when asked by The Race how Lando would be feeling.
"Obviously I can imagine what he is feeling today, because also he's part of the decision process in those types of situations, and he might feel very guilty.
"But he is an amazing driver. I think he has shown it very often this season. He has had a very strong season, and I am sure he will learn from it.
"It's just a matter of time before his first win so I don't think he should feel so down after the race he has done."
Norris needn't look far for another driver who can empathise with his situation.
George Russell lost a first victory at the 2020 Sakhir Grand Prix on his Mercedes debut, thanks to a blunderous pitstop and then a puncture.
"I've been there, I know how it feels," Russell said of Norris's loss in Russia.
"It's every driver's worst nightmare leading a race and the rain starts coming down. I feel really bad for him.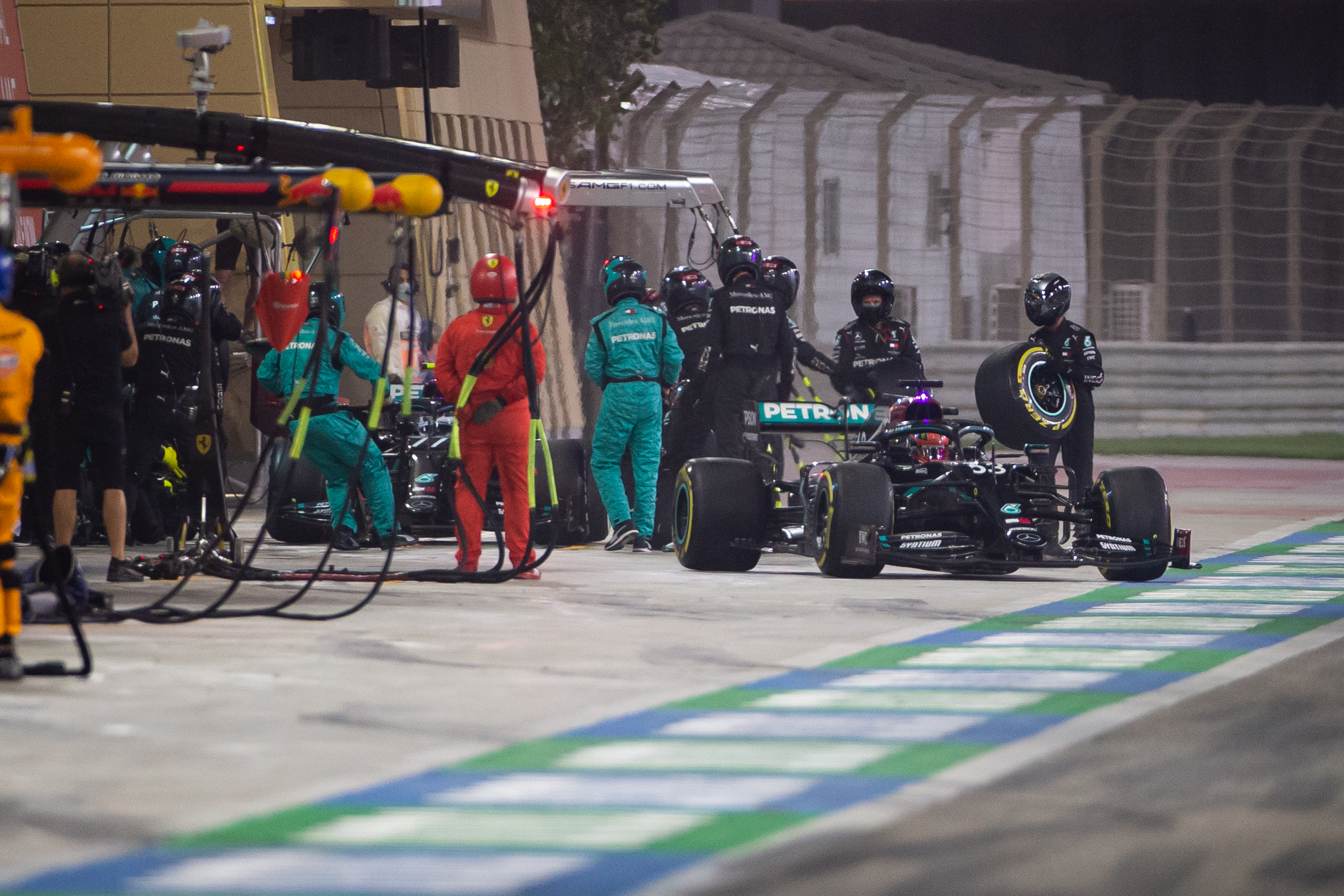 "He'll have many more victories to come."
More important than the similarities of how these young stars lost their first wins, though, is the message they all sent in the process.
Norris made exactly the same statement Leclerc and Russell made.
Because of the circumstances around Hamilton's race, Norris didn't have a free run at it but he had the buffer in place that he needed to have that little edge over the faster Mercedes.
"Things were going perfectly," said Norris. "I got done at the start but no mistakes, it's just that's what happens here in Russia a lot of the time [with the long run to Turn 2].
"So I wasn't worried about it, we got Carlos back and we had a pretty amazing first stint, very good pace on the tyre. And even in the second half I had to do a lot of fuel saving and that allowed Lewis to catch up a lot but I quite easily had the pace when it was dry or even when it started to go to the damper stage to keep him behind."
He was in control – under immense pressure from Hamilton, sure, but even the seven-time world champion thought Norris was going to hold on to win without the rain.
Norris did absolutely everything right. It's just that twist at the end took it away from him.
"Lando has done a sensational job all weekend, he did a sensational race," said McLaren team boss Andreas Seidl.
"Unfortunately it did not end up in the result he would have deserved at the end of such a weekend."
One day it will. Leclerc can speak to that as he went on to deliver on exactly the promise he showed so clearly the first time he was able to fight for a victory.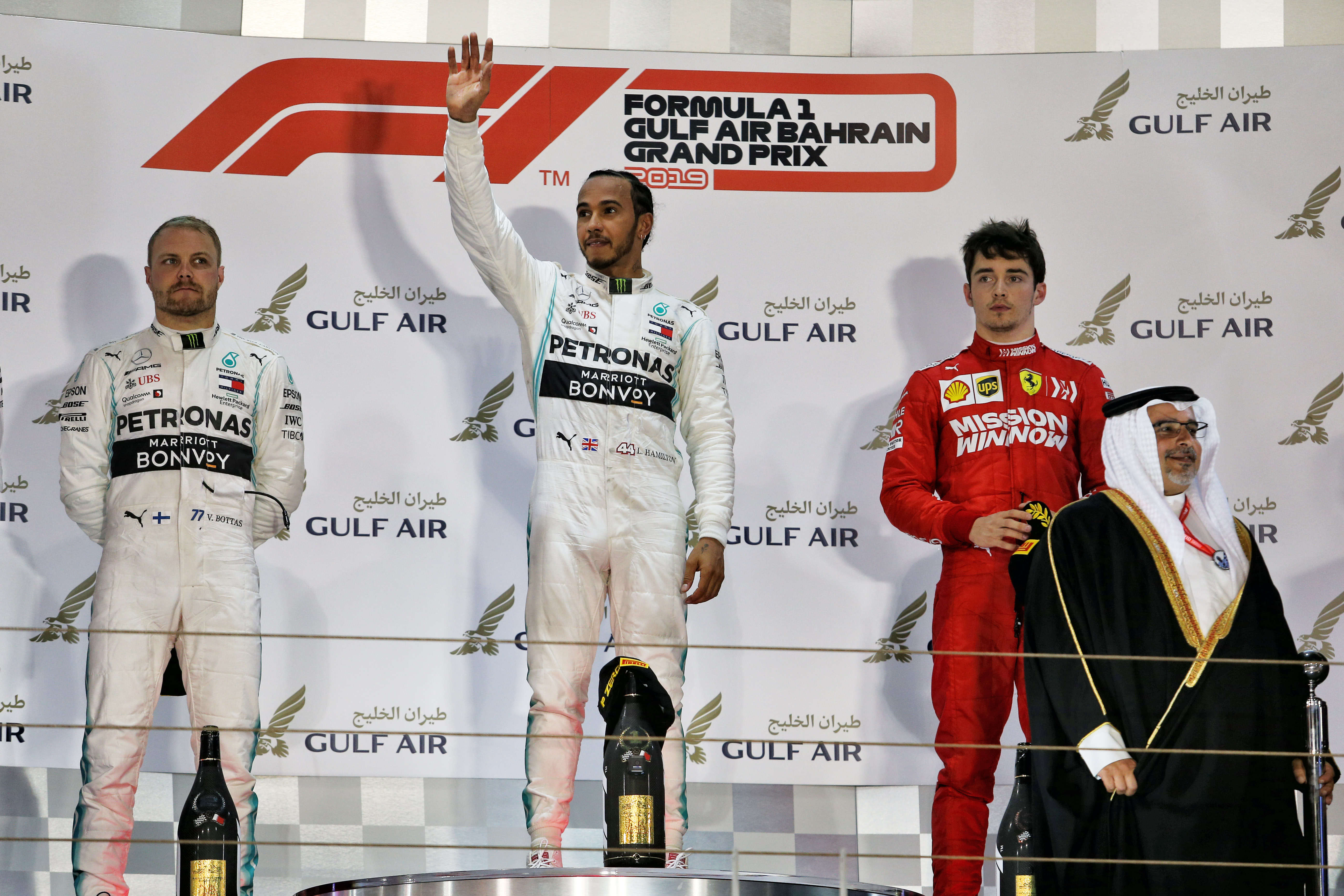 He only had to wait a few months to settle that score and maybe Norris will wait longer. But nobody can seriously doubt Norris's credentials after this.
He has shown plenty of times this season already that he's a top line driver in the making. Now we've seen him cope with some of the highest amounts of pressure that you can have in Formula 1.
He doesn't have the trophy to show for it. He doesn't have the points to show for it. But everything about his Russian GP performance was that of a race winner – which, barring a cruel twist of fate in his career, is exactly what Norris will become.