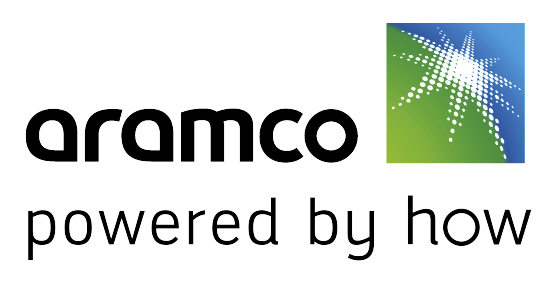 McLaren driver Lando Norris has agreed a new long-term deal with the team that runs to the end of the 2025 Formula 1 season.
Norris emerged as McLaren's lead driver in 2021 alongside new team-mate and multiple race winner Daniel Ricciardo.
The 22-year-old finished sixth in the championship at the end of his best year yet in F1, scoring his maiden pole position in Russia – where he nearly won the grand prix – and finishing on the podium four times.
Norris made his F1 debut with McLaren in 2019 and has expressed his faith in the team multiple times since then, with a new deal signed only as recently as last May to go "beyond 2022".
After such a strong 2021 season, though, and with McLaren continuing to make progress in its bid to be a title-challenging team again, the two parties have opted to make a much larger commitment – with Norris now having the longest-running contract in F1.
"I'm extremely happy," said Norris. "It's a big part of my career and life, I guess, ticked off, to stay in Formula 1 for another four years is pretty amazing for my side.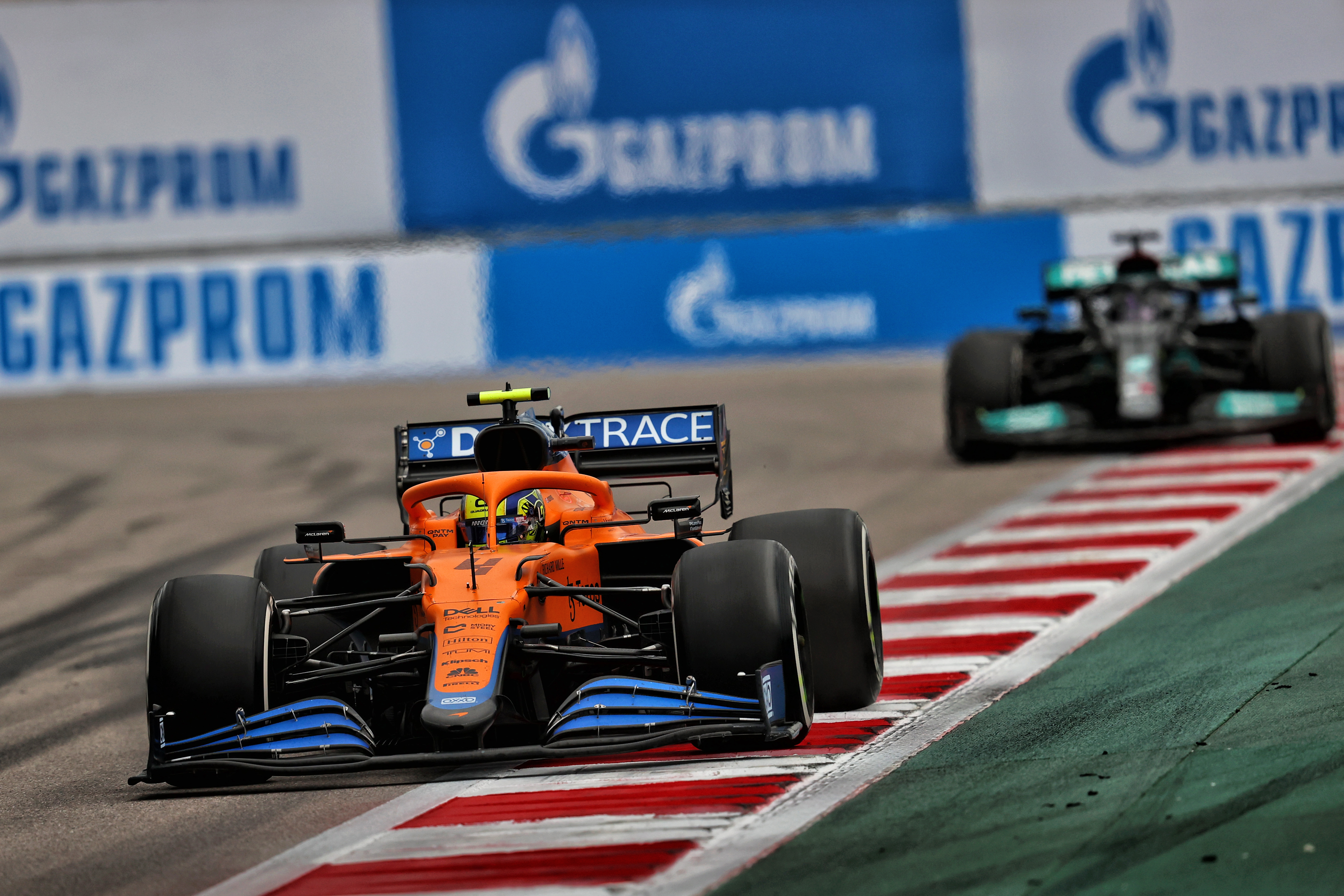 "I'm super happy, and super happy to do it with McLaren as well, the people I've grown up with, the people I've come into Formula 1 with.
"More than anything, I would love to continue what we have, and continue trying to reach that dream of ours, which is to go back to winning races and, of course, to eventually try and win championships and so on."
The new four-year deal, which begins this year, was described by McLaren team principal Andreas Seidl as a reflection of McLaren's "belief and confidence in his talent" and a "strong sign of trust" from Norris in McLaren.
McLaren would not disclose whether Norris's contract is a fixed four-year deal or one with options.
Seidl said there are no "get outs" on either side, which implies there are no renewal points that allow either party to decide not to continue, but Norris said there are "things here and there" in the contract which could mean performance clauses that are quite common in F1 driver contracts.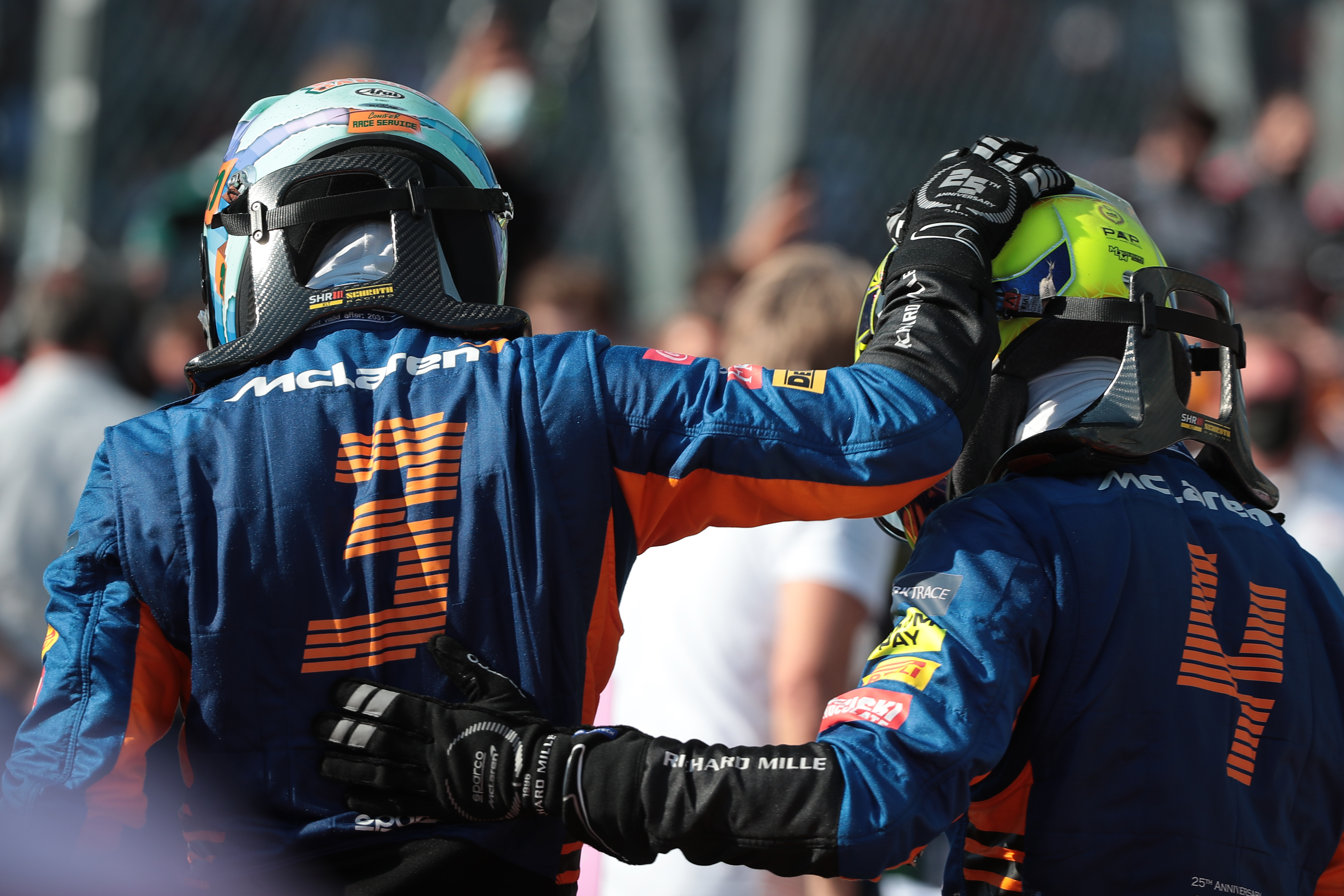 It means McLaren intends to have the same line-up for multiple seasons because Ricciardo, who at 32 is closer to the other end of his F1 career, is preparing for the second year of a three-year McLaren deal, with an option to extend.
McLaren will also benefit from continuity on the team leadership front, with McLaren Racing CEO Zak Brown, Seidl and his management team – which includes technical director James Key – all said to have signed new deals.
"Zak and myself engaged recently with Lando, had some good discussions, talking about the commitment and this journey we are in together since several years from both sides," said Seidl.
"And therefore we're very happy that we could put in place a new four-year contract with Lando, we're very happy for the fans, for our partners, for every single member of the team that we know now that Lando will be with us for at least four more years until the end of 2025.
"It is of course a big commitment from our side, we have strong belief in the talent of Lando and believe that he could definitely be a key element of achieving these targets that we are having.
"But at the same time, it is a great sign for everyone within the team from Lando's side, because it clearly shows that he believes in the journey we are on and that he believes that we can actually help him also fulfilling his personal goals and dreams he has in that sport."