New Formula 1 rear wing load tests are being implemented at the Qatar Grand Prix following Red Bull's Mercedes complaints but they do not form part of the regulatory requirement as they are only being assessed for future use.
Red Bull has been pressuring the FIA for a ruling on what it believes to be illegal rear wing behaviour on the Mercedes and has threatened to lodge a protest.
After Qatar GP qualifying, where Mercedes driver Lewis Hamilton earned a clear pole position more than four tenths of a second ahead of Red Bull's Max Verstappen, Red Bull team principal Christian Horner claimed new load tests had pegged Mercedes back.
He said on Sky Sports F1 that Mercedes' straightline speed "has come down a bit" and "looks normal", adding: "I think the load test is doing its job because the straightline speed is under control. So suddenly we're in line.
"We haven't seen that for about four or five races."
But the relative performance of Mercedes and Red Bull through the speed traps and in terms of laptime on the straights was roughly the same in Qatar as in Brazil.
Mercedes is also adamant it has changed nothing on its rear wing.
Furthermore, the new load tests are only intended to gather information, so there is no risk of disqualification if the test was failed so long as the original tests were passed – removing any urgent need to suddenly meet the new test anyway.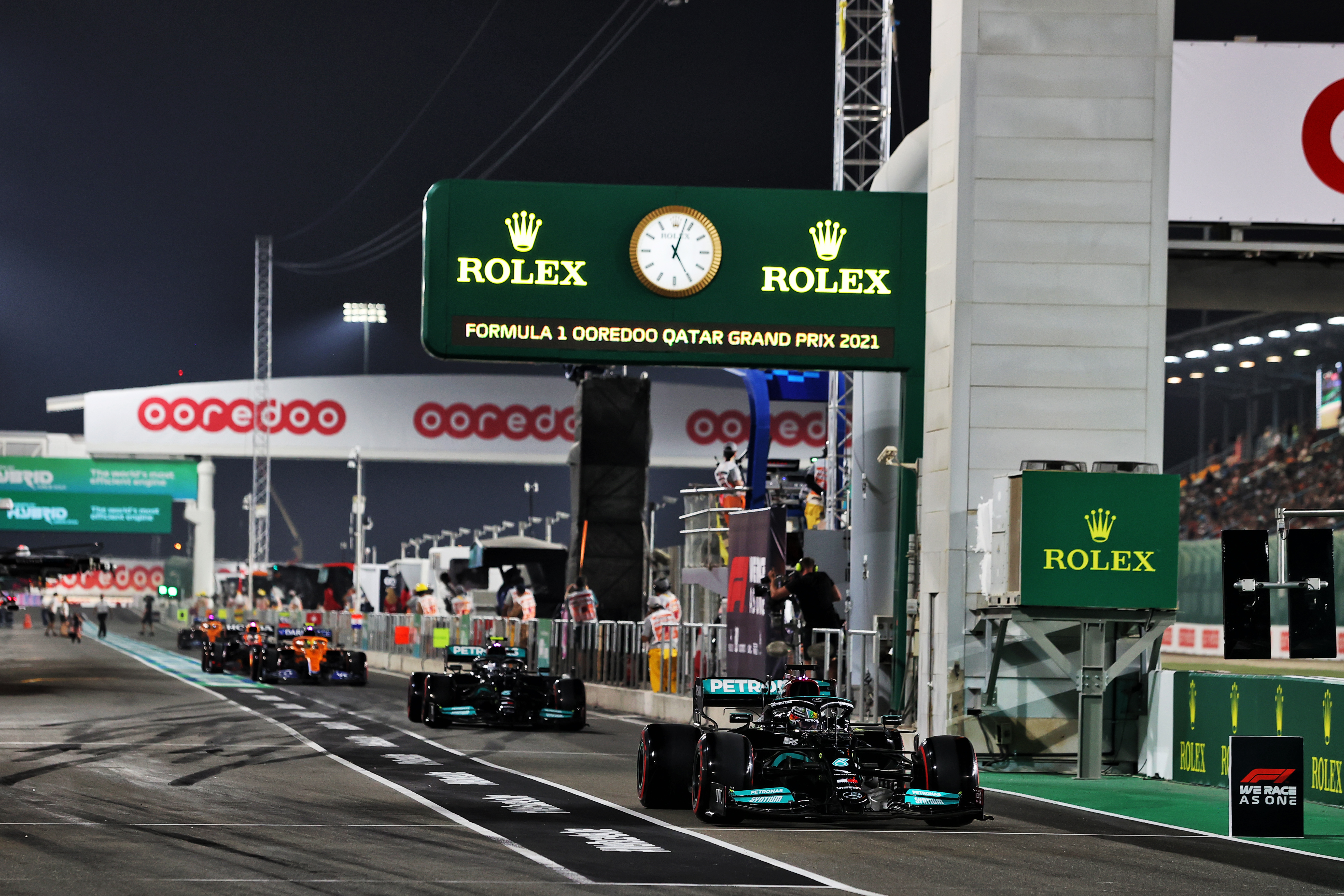 The new load tests do not form part of the regulatory requirements but could lead to new criteria being applied in the future, and the FIA will be reviewing these tests with the Technical Advisory Group.
Mercedes boss Toto Wolff said his team had nothing to fear with the new tests although he acknowledged there are sometimes unexpected issues such as Hamilton's disqualification from Brazilian GP qualifying last week for a failed rear wing test that related to loose bolts.
"Of course there are no concerns but you always need to be within the regulations, you can see what happened to us in Brazil, we didn't expect that," said Wolff.
Hamilton said: "I've spoken to my team and I've been made to feel 100% comfortable with where we are.
"We've done a great job this weekend, it's nice to be at the front and I hope we can start there tomorrow unlike the last race, it was hell having to start at the back.
"I don't really have a concern."