Ferrari will replace Charles Leclerc's chassis ahead of the Qatar Grand Prix after finding a crack, following a qualifying session in which the Monegasque was mystified by a lack of grip.
While team-mate Carlos Sainz Jr had advanced into Q3 on medium tyres and went on to place seventh on the grid, Leclerc could climb no higher than 13th on the grid despite a late-Q2 run on softs.
Having just narrowly escaped elimination in the first segment, the Monegasque sounded absolutely bewildered when told of a nine-tenths deficit to Sainz after the first runs in Q2, and admitted after the session that he was "just slow" all the way through and not sure why.
"I never felt like I put the tyres in the right window, and I just slid around, just being limited by grip – not by mistakes, or by an axle in particular, no balance in particular, just grip, I didn't have enough grip," Leclerc said.
"In qualifying, I think only in the first sector I was losing around five or six tenths and I had no idea why.
"We need to look into it, whether there was anything strange or not. If there is not anything strange, then I would be very happy to understand what I did wrong."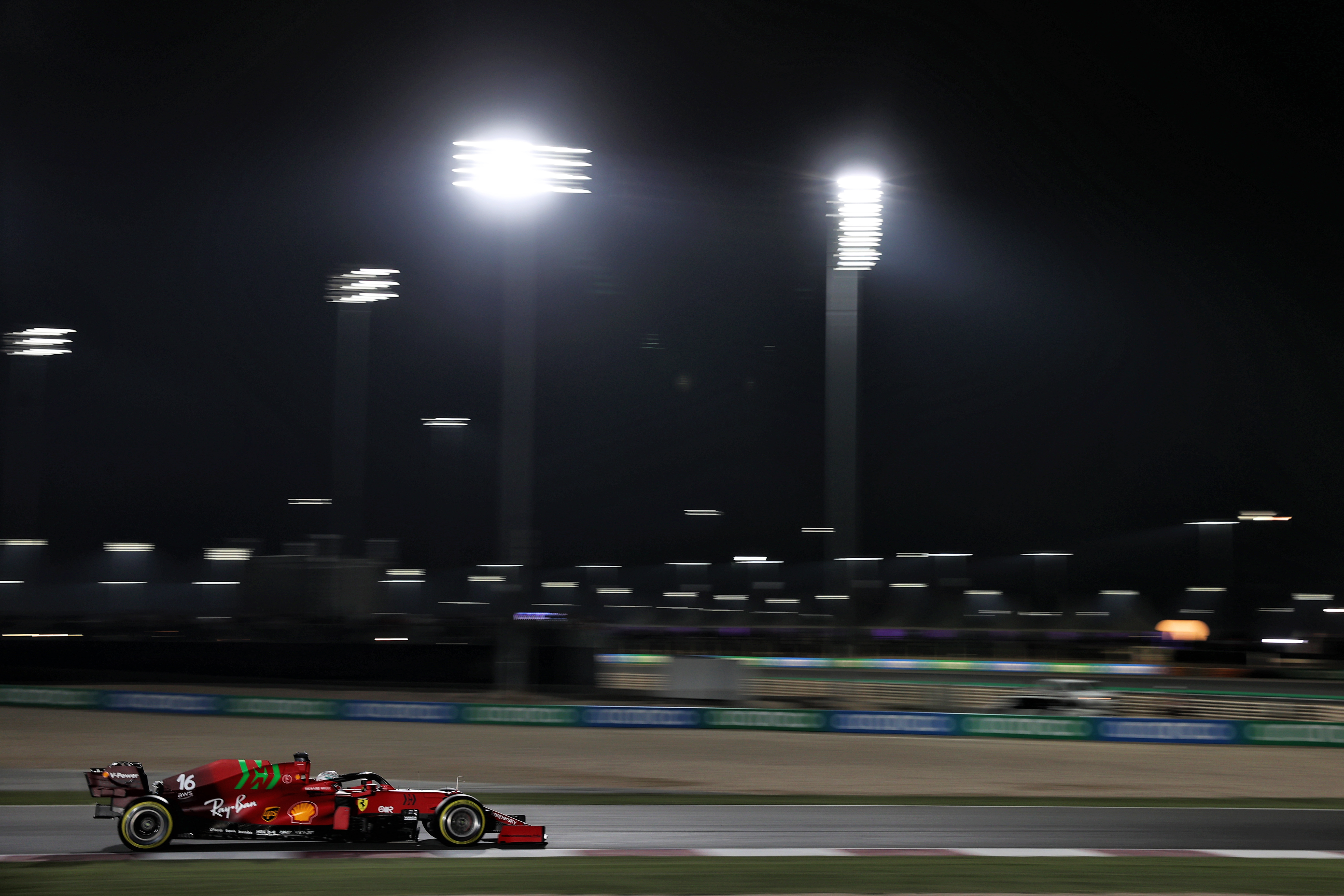 It has now emerged that there was indeed something "strange" with Leclerc's SF21, with Ferrari saying a crack had been found in the chassis.
The team theorised that it developed "probably as a result of going over the kerbs on the first run in Q1".
"If all the work is done within the time allowed by the sporting regulations, Charles will still start from his qualifying position," the team added, although a chassis change in parc ferme usually equates to a pitlane start.
Of his prospects from 13th on the grid, Leclerc had said: "I think anything is possible. We'll have a free choice of tyres so hopefully we can take advantage of that."