Mick Schumacher lost his first Formula 1 points finish in the worst possible way when he crashed with his close friend Sebastian Vettel near the end of the Miami Grand Prix.
Schumacher's start to the 2022 season has been tricky and he remains point-less after five races, while team-mate Kevin Magnussen has led a rejuvenated Haas team with three points finishes.
In the build-up to Miami, Haas team boss Guenther Steiner said Schumacher had to be "perfect" to score points in F1's very competitive midfield and that his first top 10 was a "hurdle" that needed to be cleared.
Schumacher came close to doing exactly that in what was comfortably his best performance of the season and the most impressive drive of his short F1 career – at least until the start of lap 54 of 57, when he suffered a heartbreaking swing in fortune.
LAP 54/57

Contact between Schumacher and Vettel 💥

Schumacher's pursuit of his first points in F1 slips away#MiamiGP #F1 pic.twitter.com/kwdS0EXEx8

— Formula 1 (@F1) May 8, 2022
An attempt to repass Vettel into the first corner ended in disaster when the relatively aggressive move was met with Vettel turning in, apparently unaware Schumacher was there, and the pair collided heavily just before the apex.
Vettel's Aston Martin was pitched airborne and he retired, while Schumacher limped back to the pits for repairs that dropped him to 15th.
If losing a first ever points finish was not bad enough, to do it by colliding with a long-time family friend and mentor, who he has become so close to in recent years, clearly exacerbated the pain.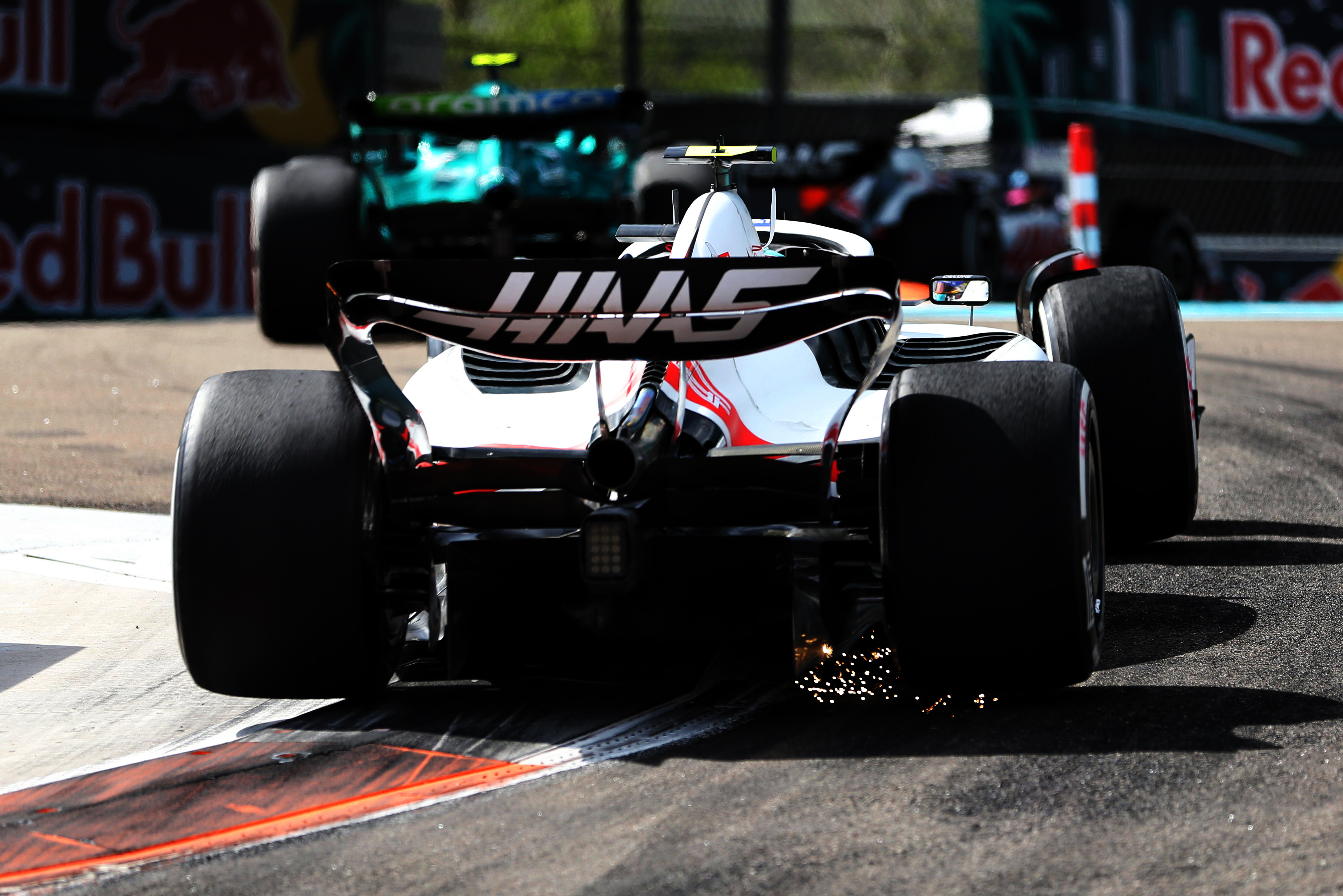 Schumacher's voice over the radio post-accident was strained enough to convey the anguished feeling of losing such a significant result while knowing exactly who it was he had crashed with.
Post-race he said Vettel had been "so valuable to me as a friend" and both drivers, who had not had chance to meet afterwards before their media obligations, expressed a keen desire to speak and clear the air as quickly as possible.
"I'm sure it will also be good for me to understand what Seb thinks about it," Schumacher noted as well.
Unsurprisingly, neither was keen to apportion blame for the incident itself, and the stewards opted to take no further action.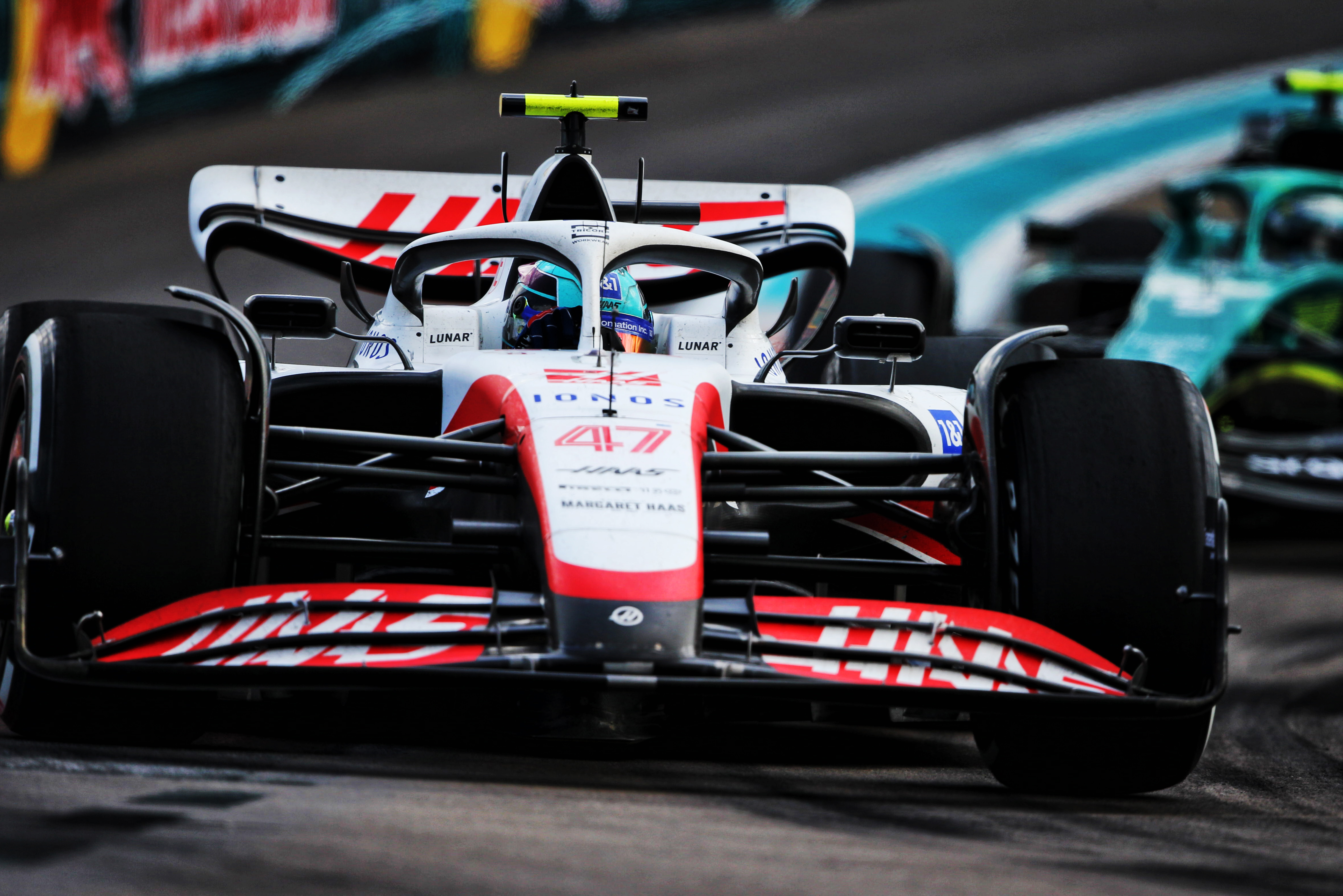 Schumacher kept his thoughts on the crash basic: "I tried a move and it's obviously really difficult to see something in the rear view mirrors with these cars and very unfortunate.
"It was a good race until then."
But he added that he had "tried not to go super deep and leave a bit of space but clearly it was too tight".
And while the initial external replays seemed quite damning, closer inspection of Schumacher's onboard shows the move was aggressive but reasonable.
It was close to being well executed and the stewards' verdict that neither was predominantly to blame seems to lie in the fact that Schumacher had got his front wheels almost halfway alongside the Aston Martin before the apex.
The problem was that Schumacher's car was so loaded up he could not slow it down further and was therefore relying on Vettel opening up his steering and creating more space.
But Vettel was fully committed to the apex and turned in, leaving Schumacher nowhere to go – hence the stewards' verdict that "both drivers contributed to the collision".
It cost both Vettel and Schumacher a potential points finish but Vettel has plenty of those.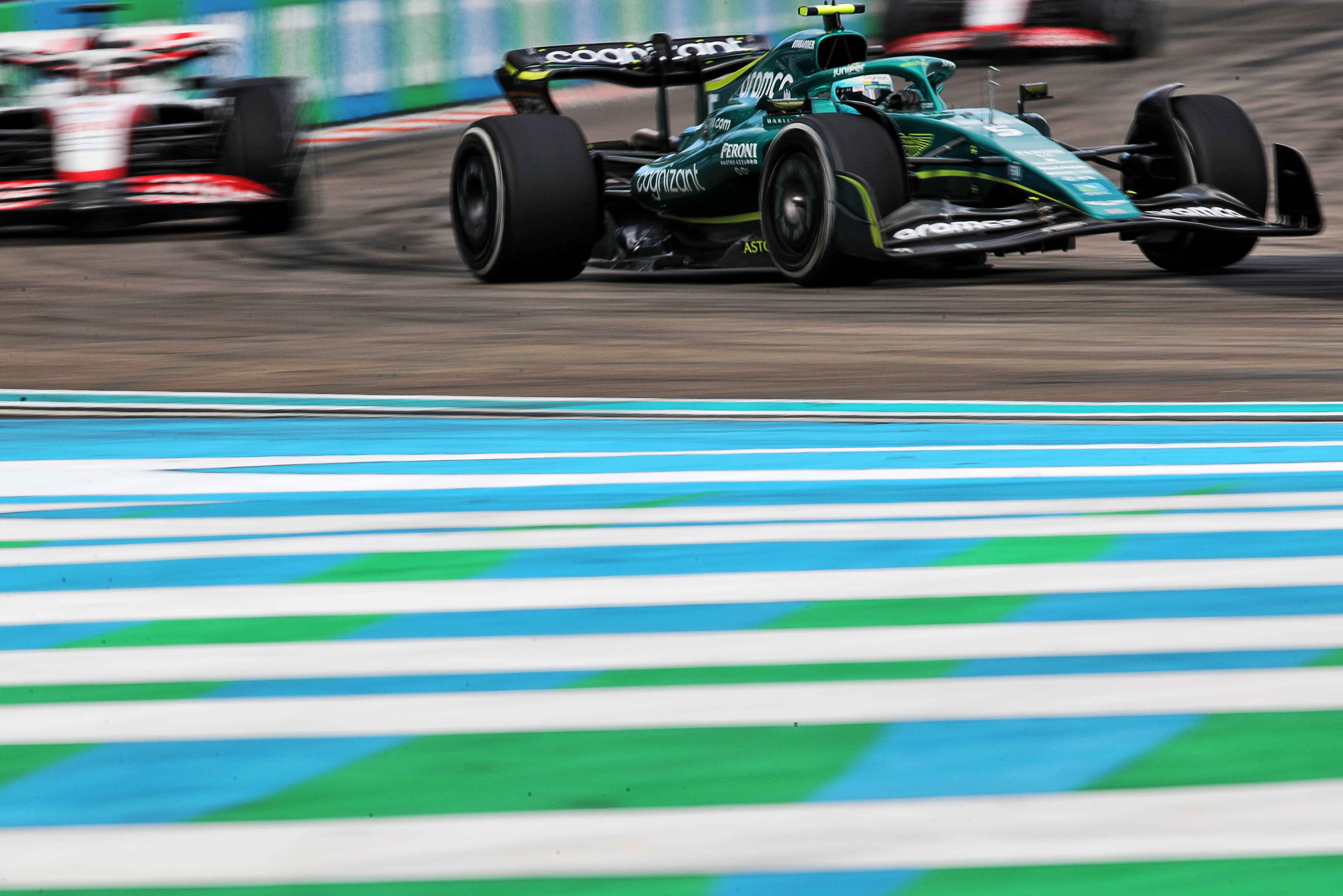 Whereas this was a much more significant loss for Schumacher, who is under increasing pressure to produce after a solid rookie season in difficult circumstances gave way to an underwhelming first few races in a much more competitive car.
He had driven a strong race to that point, working his way smartly through the midfield with good pace and a couple of feisty moves in battle.
A tough pass on Yuki Tsunoda to move into the top 10 for the first time was the highlight and in the second stint he took advantage of Lando Norris's tough out-lap to get ahead of the McLaren and then drove sensibly while in the train behind the two Aston Martins and team-mate Magnussen.
His pace compared well in clear air to the lead cars in the midfield, especially Alfa Romeo's Valtteri Bottas (which had qualified fifth and finished seventh), and in general this was the most assured Schumacher looked in both attack and defence.
But when Esteban Ocon attacked into the final corner and Schumacher had a small slide trying to fend him off, Vettel was able to slip past.
That's when Schumacher's attempted instant retaliation meant an otherwise fine performance unravelled at a crucial stage.
He admitted he was "gutted" afterwards but took solace in the "great pace" in the second stint and that he was at least "on the road to getting points".
"We'll have to wait some more," Schumacher concluded.
On this evidence, he can at least be confident that the wait could come to an end sooner rather than later. That's a significant improvement from the other races of 2022 so far.