The penalty that cost Fernando Alonso his Formula 1 points finish in the Miami Grand Prix was awarded for an offence that accidentally helped him set the fastest middle sector of the race at the time.
Alonso already had a five-second penalty for hitting Pierre Gasly when he earned two stewards' investigations for allegedly leaving the track and gaining an advantage.
One was dismissed without punishment but the stewards determined Alonso deserved a second five-second penalty for the other offence and that dropped him from ninth to 11th in the final results.
The stewards' verdict contained little information on the Alpine driver's transgression but it was for skipping the chicane on lap 54 of 57 and gaining a lasting advantage.
At the time of the offence, Alonso was running eighth on the road. He was chasing the Alfa Romeo of Valtteri Bottas and trying to pull away from Mick Schumacher's Haas.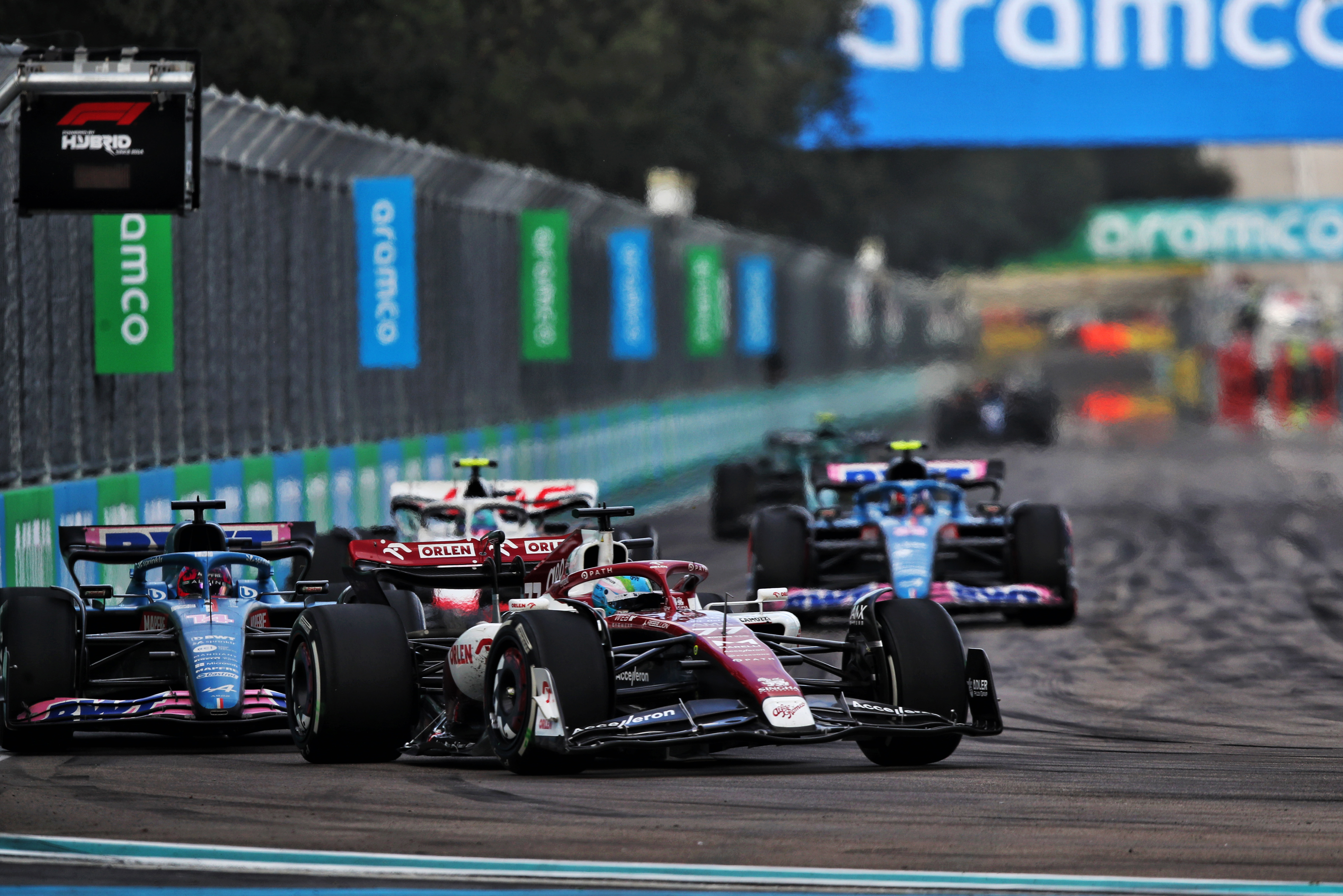 Entering the slowest section of the track, Alonso was two seconds behind Bottas and half a second ahead of Schumacher.
He made a small mistake on the entry to the ultra-slow chicane and decided to take to the run-off, but did so at such a speed that he gained a lot of time.
The gap to Bottas fell by around 0.9s and Alonso's advantage over Schumacher grew by 1.0s. That had the byproduct of taking Alonso out of Schumacher's DRS range and meaning the Haas could no longer benefit from that in its defence against Alonso's team-mate Esteban Ocon.
In the process, Alonso crossed the timing line and posted the fastest middle sector of the race at the time – although it was later beaten by 0.060s by Mercedes' George Russell.
Alonso immediately recognised that he could be in trouble, so raised his hand as he entered the penultimate straight and audibly lifted as well.
In doing so the gap to Bottas grew to 1.7s while Schumacher closed in to 1.2s, although he was battling with Esteban Ocon and Sebastian Vettel.
Alonso radioed his team as well to inform them "I missed Turn 13 but I lifted off" – although the timing information available, as outlined above, indicates he did not give back all of the time gained.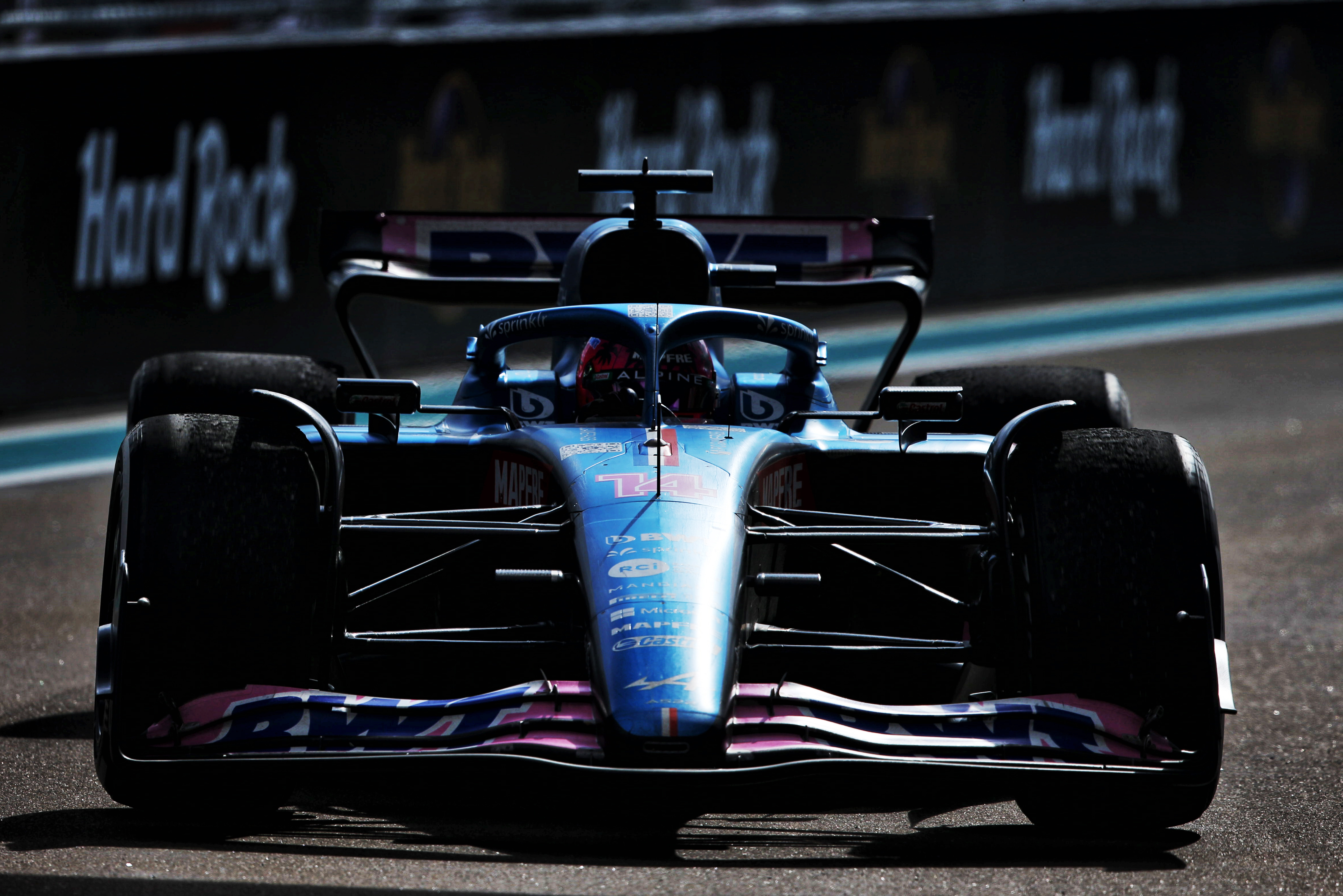 And after he crossed the finish eighth on the road his original five-second penalty dropped him to ninth – 0.237s ahead of Williams driver Alex Albon.
So, while it may seem harsh for the illegal gain of a few tenths of a second to be met with a five-second penalty, especially as Alonso acknowledged his wrongdoing and attempted to atone for it, there is a clear argument that he retained a lasting advantage that meant he stayed ahead of Albon in the initial results when he otherwise wouldn't have.
His second penalty demoted him behind both Albon and Lance Stroll's Aston Martin.
Being stripped of ninth place cost Alonso only his second points finish of what has been a season with a very low conversion rate given the performance he and Alpine have shown.
That means he lost the silver lining he had clung to after his first penalty had cost him eighth place, that even "to finish P9 feels like something".
"Still no gifts, no lucky points, but eventually one day will come," Alonso said before the second penalty was applied.
He may feel hard-done-by for that but he held his hands up for the initial penalty and was seen apologising to Gasly after the race.
"It was my mistake, it happens to me sometimes," he said.
"Mick [Schumacher] spun in Imola and destroyed my race. Today, I destroyed Pierre's race so it was my mistake.
"I feel sorry for him because I know how he feels and it was not his fault.
"It's hard to not finish a race after someone touches you from behind.
"It was bad luck for him and my mistake."
Gasly subsequently had a heavy crash with Lando Norris while struggling due to damage from the clash with Alonso.