Mercedes has pledged to give Romain Grosjean a final run in a Formula 1 car if he cannot race in the Abu Dhabi Grand Prix and no one else is willing to offer him a private test.
Grosjean is hoping he will have sufficiently recovered from the burns he sustained in his horrendous Bahrain GP crash last week to race in next weekend's Abu Dhabi season finale.
Update: Grosjean ruled out of Abu Dhabi, ends career early
It is set to be his final F1 start as he has lost his Haas seat for 2021.
Grosjean has declared that if he cannot do the Yas Marina race, he will try to secure a final F1 fling in another way.
"The story would be beautiful to go to Abu Dhabi," said Grosjean.
"If I don't, I'll call every single Formula 1 team and see if anyone would offer me a private test in January or so, to jump back in the car and have 10-15 laps for myself."
Asked if Mercedes would be willing to give Grosjean a car for such a test, team boss Toto Wolff said the champion squad would be happy to.
"If we are allowed to do this, and nobody within his universe of teams that he raced would provide him with such an opportunity, we would do it," he said.
Grosjean has effectively only raced for two teams in his decade of F1.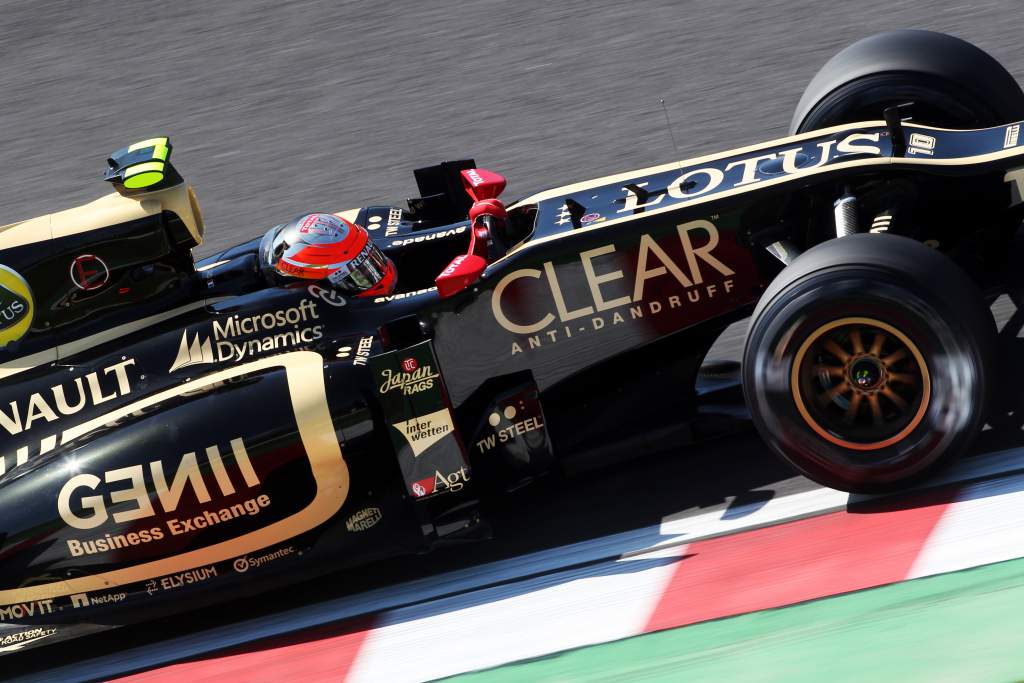 He had an unsuccessful part-season with Renault in 2009, before working his way back onto the grid with the same team – by then in its Lotus period – in 2012 as GP2 champion.
Grosjean left the team just before it was reacquired by Renault, joining Haas for its first F1 campaign in 2016 and staying there ever since.
He has driven Mercedes power in F1, as it was Lotus's engine supplier in 2015.
Haas has intimated that it might not have the resources to give Grosjean a separate test if he cannot race in Abu Dhabi.
Renault might be in a better position, as it has carried out a programme of 2018 car running with 2021 signing Fernando Alonso and its junior drivers this year.
Grosjean is optimistic that he will be able to race for Haas one last time in Abu Dhabi.
"The right hand 100% will be ready," he said on Friday. "The strength and the mobility in the left hand gets better day after day.
"The strength is there, the mobility is still [limited by] a lot of swelling from the inflammation. So, this needs to start reducing."