Mercedes Formula 1 boss Toto Wolff says Red Bull deserve congratulations for their "very courageous" strategic moves that won Max Verstappen the United States Grand Prix.
Verstappen lost the lead at the Circuit of the Americas when Mercedes driver Lewis Hamilton jumped him at the start.
Red Bull opted to bring Verstappen in early for his first pitstop, and his pace on fresh tyres won him track position when Mercedes and Hamilton responded.
In the second stint, Hamilton started to catch Verstappen rapidly and as soon as the gap was below three seconds, Red Bull chose to pit Verstappen again – on only lap 29 of 56 – to stop Mercedes being able to pit Hamilton and give him a chance to regain the lead using the undercut.
Hamilton stayed out eight laps longer in response and used the tyre offset to close almost within DRS range of Verstappen in the final two laps but he was unable to launch an attack.
Asked by The Race if this grand prix showed Verstappen and Hamilton at their very best, Wolff said "they were" but praised Red Bull for winning the race on its strategic calls.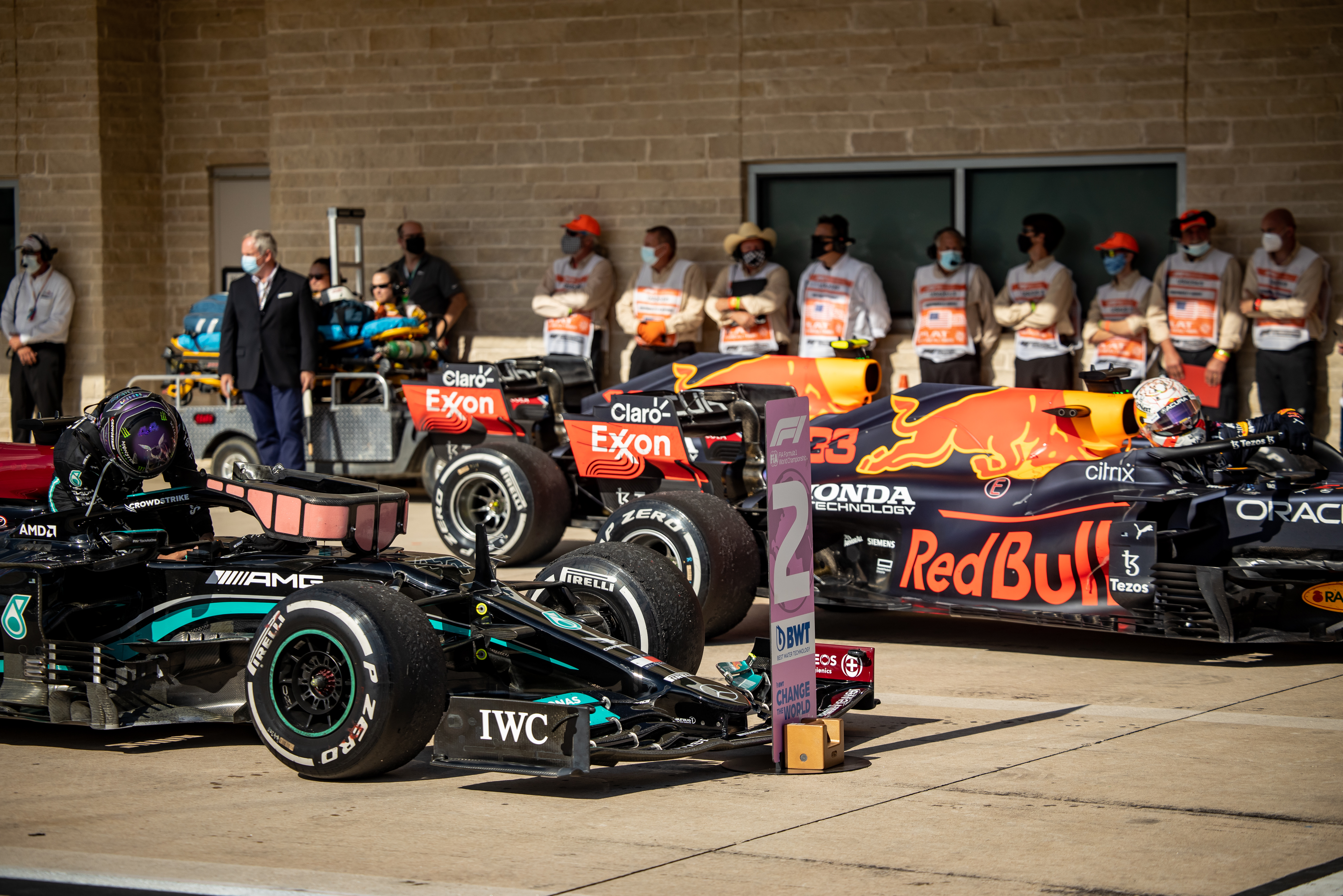 "You could see the different strategies, one team that went for the undercut out of necessity and a very courageous move, because it was very early," he said.
"And then the second time again, to their advantage.
"Max's driving was [good], particularly in the last stint you could see that he had learned from the second stint not to damage the tyres too early because he had something left at the end.
"On the contrary, we were just on the backfoot because the car was not fast enough on the first stint on the medium.
"We couldn't possibly have gone for an early stop because based on the data that we had on the medium it didn't look like we could finish the race at that stage, with an early stop.
"Then Lewis did drive awesomely. He brought the tyre in, remained calm even though we had six and a half seconds and on the second stop eight and a half seconds to Max.
"He brought it in, increased the pace and at a certain stage there was just a massive difference. And that was brilliantly executed but just not close enough at the end.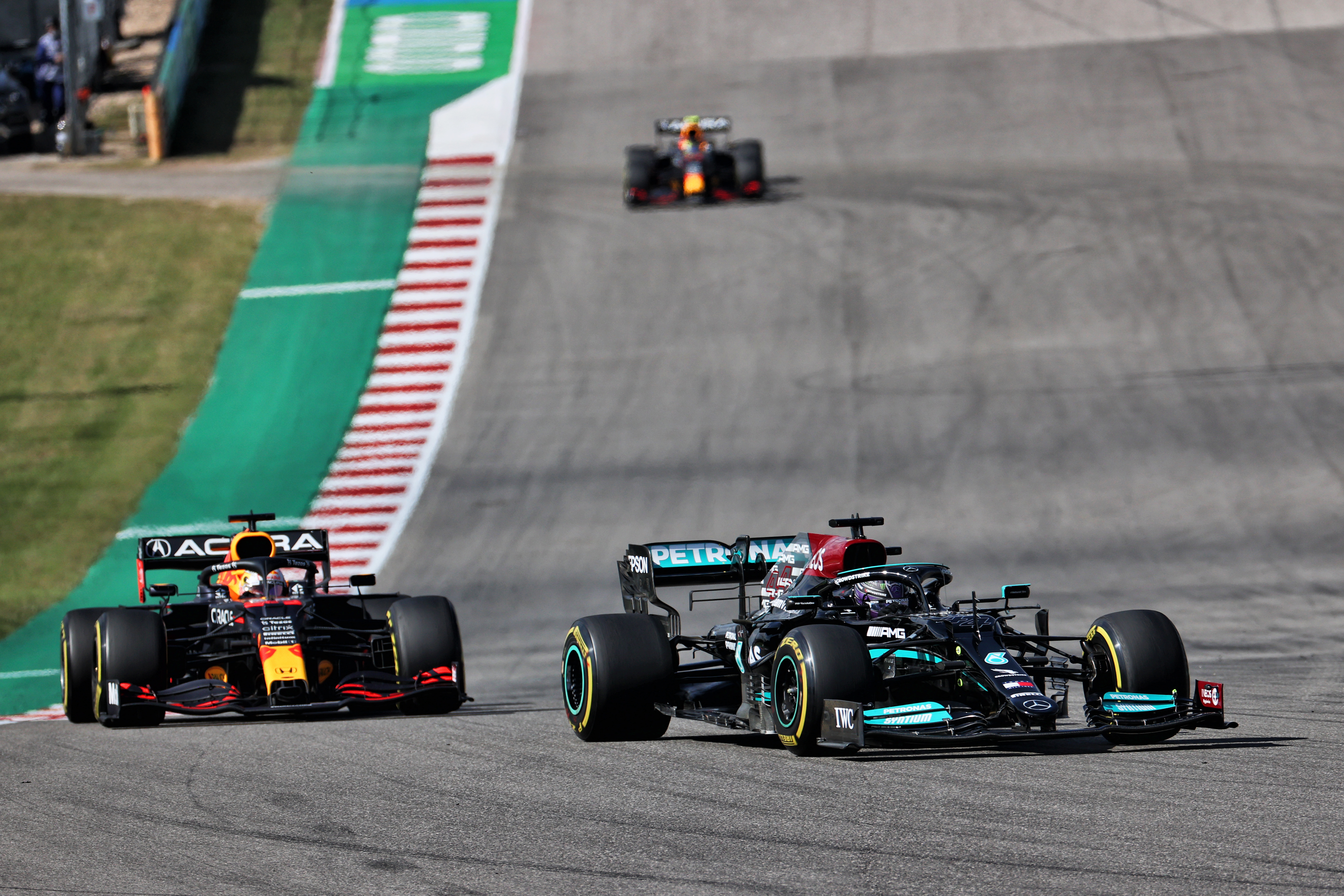 "When you follow a car you start to suffer a bit and I think if we would have had maybe two laps more who knows?
"But it is what it is and you need to congratulate Red Bull for their stops."
Verstappen was one of the first drivers to make an unforced pitstop at the start of the race, ending his opening stint after only 10 laps.
Hamilton continued until lap 13 and rejoined six seconds behind his title rival, such was Verstappen's advantage on fresh hards versus Hamilton's worn mediums.
Tyre degradation was a major factor at COTA and Wolff felt Red Bull gained the upper hand by being quicker on the medium tyre and bold enough to stop early, which he said wasn't an option for Mercedes.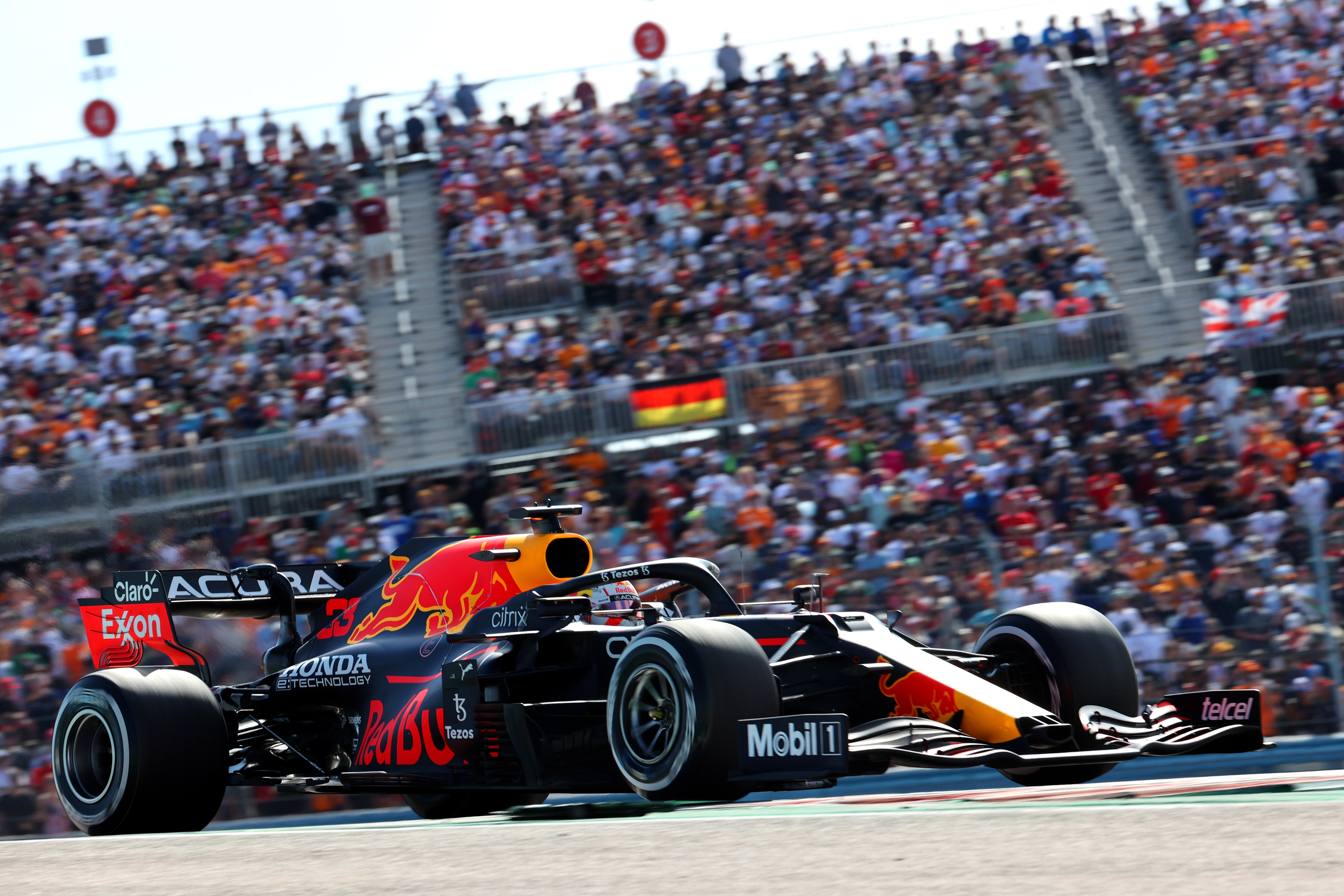 However, Hamilton's stint only lasted three laps longer than Verstappen's because the other Red Bull of Sergio Perez was in close proximity and attempted to undercut Hamilton as well – but suffered a slow pitstop.
Asked if the team could have pit Hamilton later and not responded to Perez's stop, Wolff said: "No I don't think so because also at a certain stage you're just too slow and you're losing too much time.
"That was also the situation in the second stop where we didn't have Sergio pressure, but simply had to pit because he was going too slow.
"It's always the balance between creating a tyre offset while not losing too much ground."