Mercedes' Formula 1 drivers struggled with poor ride quality that was so bad in Monaco Grand Prix practice that George Russell felt he was "almost doing a wheelie".
The start of Mercedes' season has been beset by problems with porpoising, the aerodynamic phenomenon caused by the new ground-effect cars that triggers high-frequency bouncing.
Mercedes made a breakthrough on this front with upgrades introduced at the previous race in Spain but is now suffering from a different kind of bouncing problem in Monaco, where the stiffness of the 2022 car is proving a poor match for the streets of Monte Carlo.
The problem appears to be manifesting itself worse on low fuel and trackside engineering director Andrew Shovlin admitted the ride problem is "preventing us attacking the lap".
Russell, who finished FP2 sixth-fastest, said: "The car's constantly smashing into the floor and we've experienced that a lot this year but this is a very different philosophy and reasoning for the bouncing.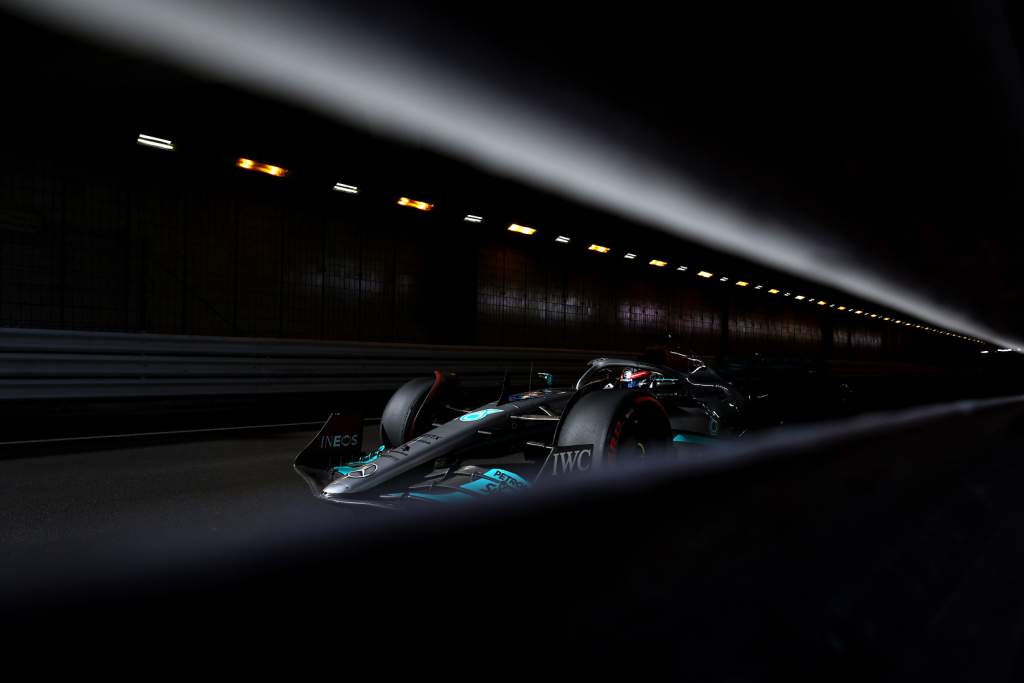 "There are sections where both the tyres are off the ground. Turn 5, you've got the front right up in the air but it's so stiff that even the front left is popping up off the ground as well.
"There are points you're almost doing a wheelie, you don't have the front wheels on the ground.
"It's tricky, I don't know what more we can do. We've done everything we can to make it a bit easier for us and give us more confidence.
"But they are going to work hard overnight and see what we can do for tomorrow."
Russell was 0.750s behind practice pacesetter Charles Leclerc, and said that the Ferrari seems to be "flourishing" on the bumps in Monaco – having exhibited that quality earlier in the season with how aggressively the F1-75 could take kerbs at tracks like Imola.
Team-mate Lewis Hamilton had a more difficult day, unable to piece together a clean lap on low fuel because of the unsettled car, and said he feels the Ferraris and Red Bulls are out of reach.
"It's the bumpiest the track's ever been, probably the bumpiest track I've ever driven," said Hamilton.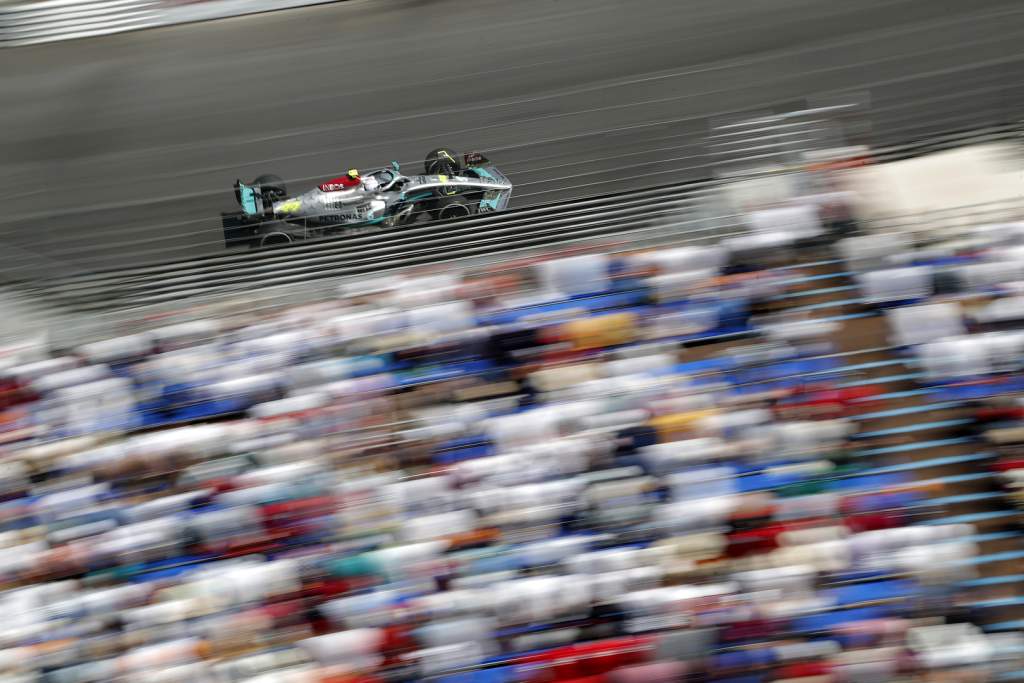 "That makes it difficult but generally our car bounces a lot. It's different bouncing to what we've experienced in the past because it's in the low speed also, but it's not aero it's just the bumps on the track making it worse.
"It's just fighting the car, to put a lap together is just… wow. Holy crap! It's a lot different. I don't remember experiencing it like that before."
Hamilton had to request extra padding in his car's cockpit because the bouncing was so uncomfortable in FP1.
He described it as "the bumpiest rollercoaster ride ever" and said it felt like there were "100 bumps on one straight".
"I remember my first years here, just a light, nimble car going around was so much better," he said.
"But now we have these super heavy cars, heavier than ever before, the braking zones are different and putting a lap together is difficult.
"I think we made some improvements going into that session. When you do put a lap together the grip doesn't feel terrible, it's just eyeballs out the sockets!
"We've got some work to do overnight to fix that. As anticipated we're not as quick as the Ferraris and Red Bulls. Our battle is to try to stay ahead of the McLarens."