McLaren Racing CEO Zak Brown has hinted at "mechanisms" through which his Formula 1 team and Daniel Ricciardo could part company before the end of his current contract – though made it clear this was not the preferred outcome.
Ricciardo, a high-profile and highly-paid signing by McLaren, is contracted to the end of 2023 but has struggled to consistently match team-mate Lando Norris.
With the notable exception of winning the 2021 Italian Grand Prix, Ricciardo's time at McLaren since joining the team last season has fallen short of what team and driver expected.
Brown stated earlier this week that the partnership had not met expectations and Ricciardo admitted ahead of the Monaco Grand Prix that was a fair evaluation.
McLaren and Ricciardo have both stressed a desire to keep working together and make a breakthrough that allows him to recapture the form that made him a seven-time race winner with Red Bull and was evident when he scored his eighth victory, for McLaren, at Monza last year.
Asked by The Race in Monaco if there was any doubt on McLaren's side about the driver line-up beyond this year or if he could confirm it would be Norris and Ricciardo again, team principal Andreas Seidl said: "We have a contract in place, as we already stated for next year, and our focus is to simply get this to work."
It indicated McLaren's intention and preference is to keep Ricciardo in 2023 but it did not rule out the increasing possibility that he needs to up his game for that to happen.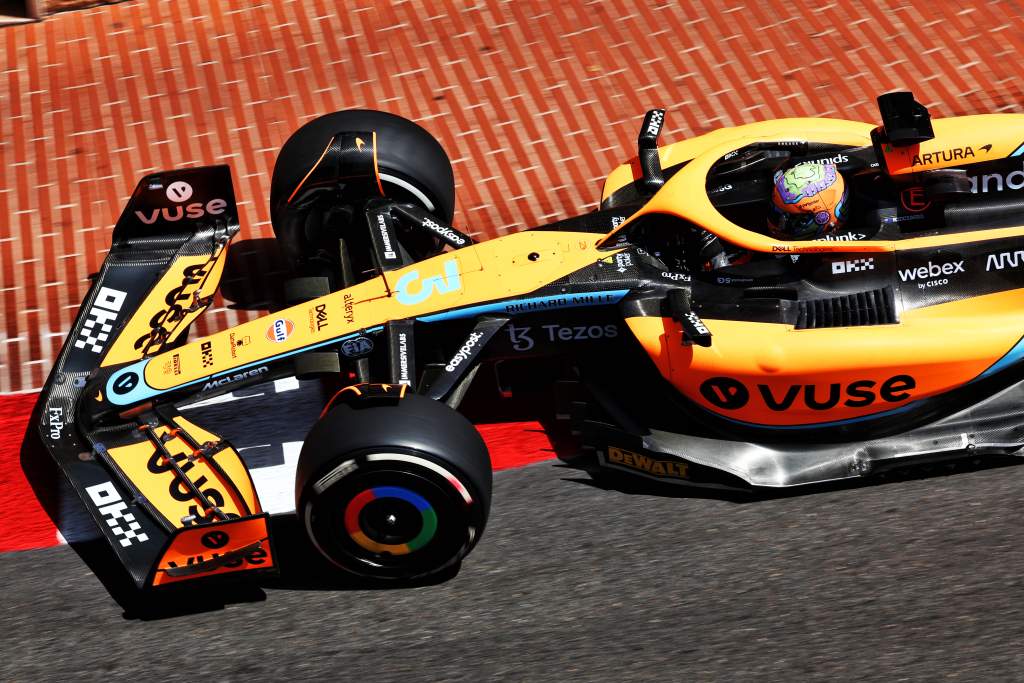 While Ricciardo may have a straight three-year contract the implication is he has a performance clause of some kind to fulfil – an interpretation subsequently strengthened by comments from Brown on Friday.
Brown, who is not in Monaco but is at the Indianapolis 500 with McLaren's IndyCar team, was asked if any clauses exist whereby McLaren and Ricciardo could split.
"I don't want to get into the contract [details]," Brown said. "But there are mechanisms in which we're committed to each other and then there's mechanisms in which we're not.
"I've spoken with Daniel about it, we're not getting the results that we both hoped for, but we're both going to continue to push.
"I think he showed at Monza he can win races. We also need to continue to develop our race car, it's not capable of winning races, but we'd like to see him further up the grid.
"We'll just play it – I don't want to say 'one race at a time' because we're not going to one race at a time – but we'll just see how things develop, what he wants to do."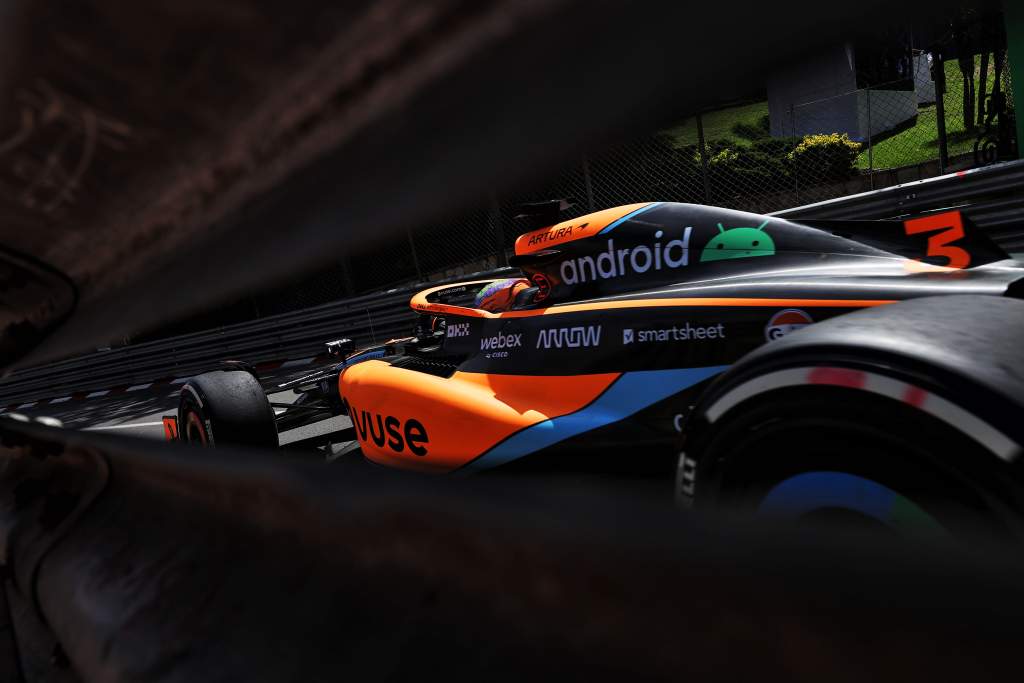 Ricciardo has looked more competitive than he was at this stage in 2021, when the McLaren MCL35M seemed a particular mismatch for his driving style.
But he is still not at Norris's level, the Briton having exhibited his value to McLaren last weekend in Spain when he scored points despite racing with tonsillitis.
Ricciardo had a terrible Spanish GP that McLaren has put down to an "issue" with the car it does not want to disclose.
His bid to bounce back in Monaco, where he was a race winner in 2018, started encouragingly with a solid first practice session but Ricciardo shunted heavily on his first flying lap in FP2.
He lost the rear of the McLaren mid-corner through the chicane at the Swimming Pool, then crashed on the exit.
Ricciardo emerges from the cockpit after radioing his McLaren team to say that he's unhurt#MonacoGP #F1 pic.twitter.com/d2lJ1X0q0t

— Formula 1 (@F1) May 27, 2022
"It was strange, if anyone crashes there you normally see on the exit," Ricciardo said.
"If they take maybe too much kerb in [Turn] 14 and then lose the car. But I already started losing the car pretty much before Turn 13.
"We pushed it too much with a few things with set up. We had a good morning and obviously you try a few things for FP2, try and maximise a bit more performance.
"But we overstepped it. You don't know until you try it but obviously it was my first lap so I couldn't really get much of a read.
"It's a little bit of a shame but I'm still confident, I had a good feeling this morning so I can recover and we as a team can too."