Mercedes has "five or six" issues holding back "big performance" but reckons there is "low-hanging fruit" to target in terms of improving its problems with its 2022 Formula 1 car.
The world champion team appears to be on the back foot at the season opener in Bahrain, where its one-lap pace was behind Red Bull and Ferrari in Friday practice and its longer runs were even less competitive.
Mercedes F1 team principal Toto Wolff believes Red Bull is in a "league of its own" in Bahrain and that so far this weekend has confirmed fears Mercedes cannot fight for victories.
Despite that, he is optimistic Mercedes has been able to identify "simple solutions" to rectify its issues in time.
It has trialled a few experiments to alleviate its porpoising problem, including running different floors on both cars on Friday.
But Wolff says the problems go beyond the bouncing phenomenon afflicting the 2022 cars, which is "just one of five or six issues where we believe there is big performance to gain".
"Probably it's simpler to say what works," said Wolff. "It's less items.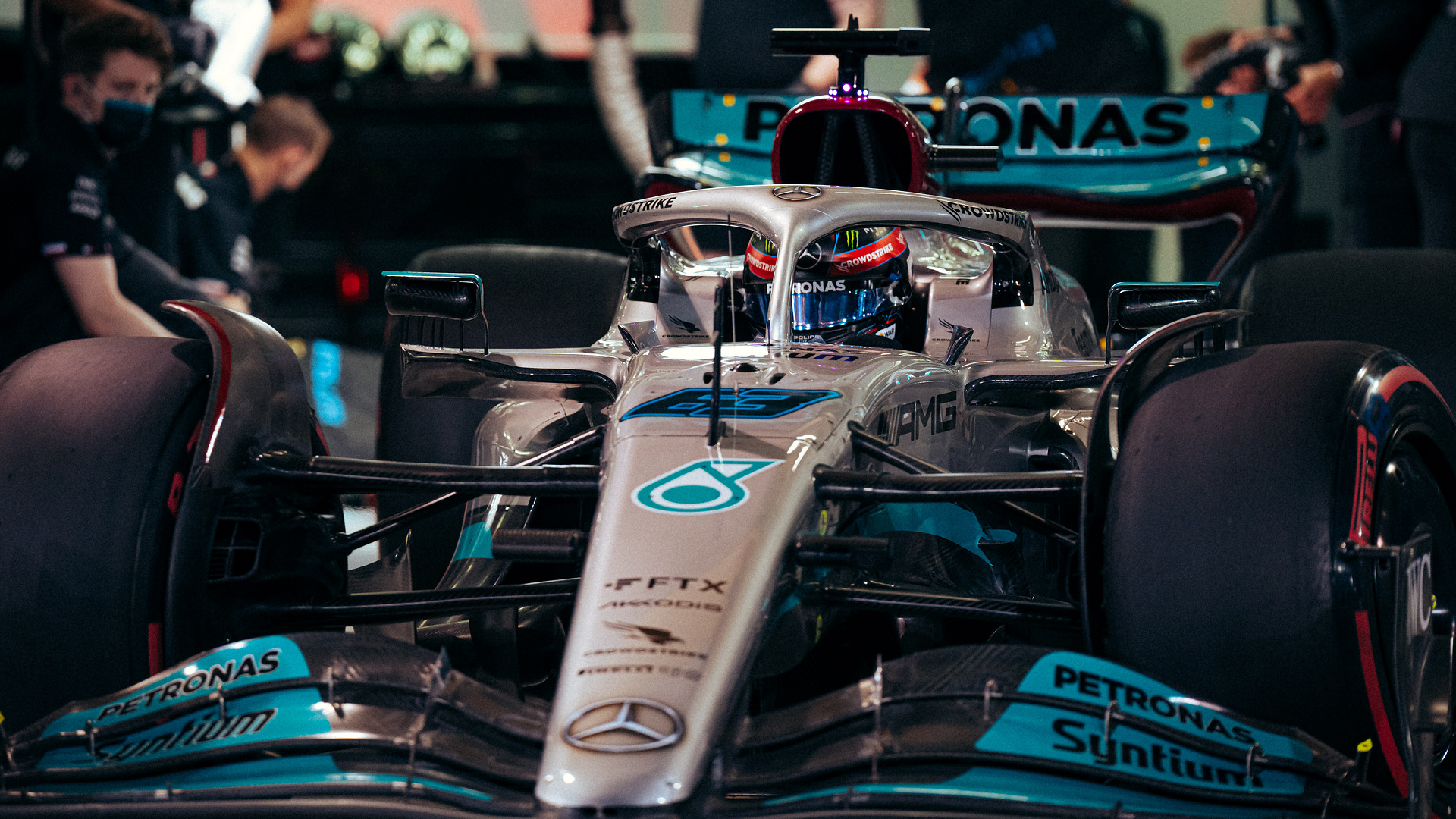 "So we need to look at every single area on the car, be it aero, weight, power unit. All of that.
"In F1 is never one solution. But I think there is low hanging fruit that we need to tackle for the next races, which will improve our performance.
"And then there's more complex things. And we're tackling each of those."
On whether this could derail Mercedes' title ambitions, Wolff said: "I don't think that we can match the leader's performance at the moment.
"I personally believe there are simple solutions to get the performance back that start to crystallise. And it's 23 races.
"Even if you lose a race or two or you end up outside of the podium, nobody's protected against DNFs or crashes. We've seen last year, they played a big role.
"So we will give it whatever we can, bring them updates as quickly as we can and understand the car more and try to find performance."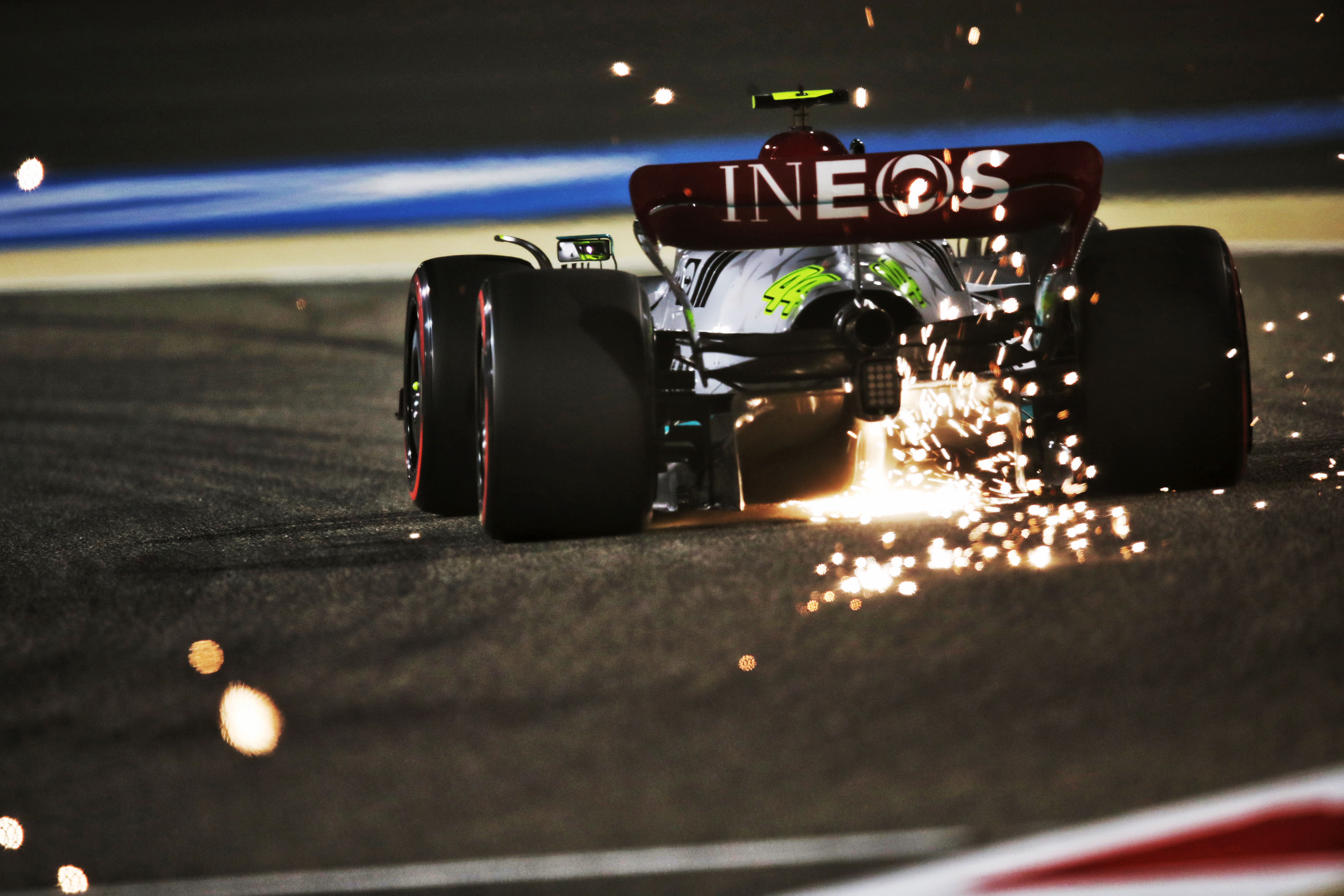 Mercedes warned of this during pre-season testing but also feels it is less competitive in Bahrain than it was in Spain.
Its concerns were treated with caution from rivals who have heard such concerns before over the winter during Mercedes' run of winning eight consecutive constructors' championships.
Red Bull team principal Christian Horner admitted its rival from a bitter 2021 season did not look in good shape on Friday.
"When you watch their car on the circuit, it doesn't look easy for their drivers at the minute," said Horner.
"What we do know is their ability to bounce back, they've had difficult pre-seasons before and then gone and won the first race.
"So until we've seen not just this race, but probably a sample of three or four races, you're not going to get a true picture of form.
"Of course, with the regulations being so immature, the development race is going to be fast, it's going to be steep.
"And of course, a team like Mercedes with the strength and depth that they have will bounce back very quickly if they are on the backfoot.
"Until we see the first sample of qualifying this evening and the race tomorrow, it's difficult to make any assumptions."