Lewis Hamilton is the better-placed of Mercedes' Formula 1 drivers in the world championship going into this weekend's Australian Grand Prix, by two points over George Russell.
And the team is fresh from a better-than-expected result in the Saudi Arabian GP, where both cars came home in the top five and beat Ferrari.
But it's telling that it was Russell who finished ahead in Jeddah, on a weekend where Hamilton made his frustrations with the W14 clear.
Russell has had the edge on Hamilton in qualifying so far this season, beating him in both Bahrain and Saudi Arabia.
So why are the problems with this car affecting Hamilton more than Russell?
The qualifying gap was negligible at Sakhir, but it was far more substantial at the Jeddah circuit, where Hamilton was just over three-and-a-half tenths of a second slower.
The difference was primarily in the first sector, in which Hamilton struggled with balance and grip.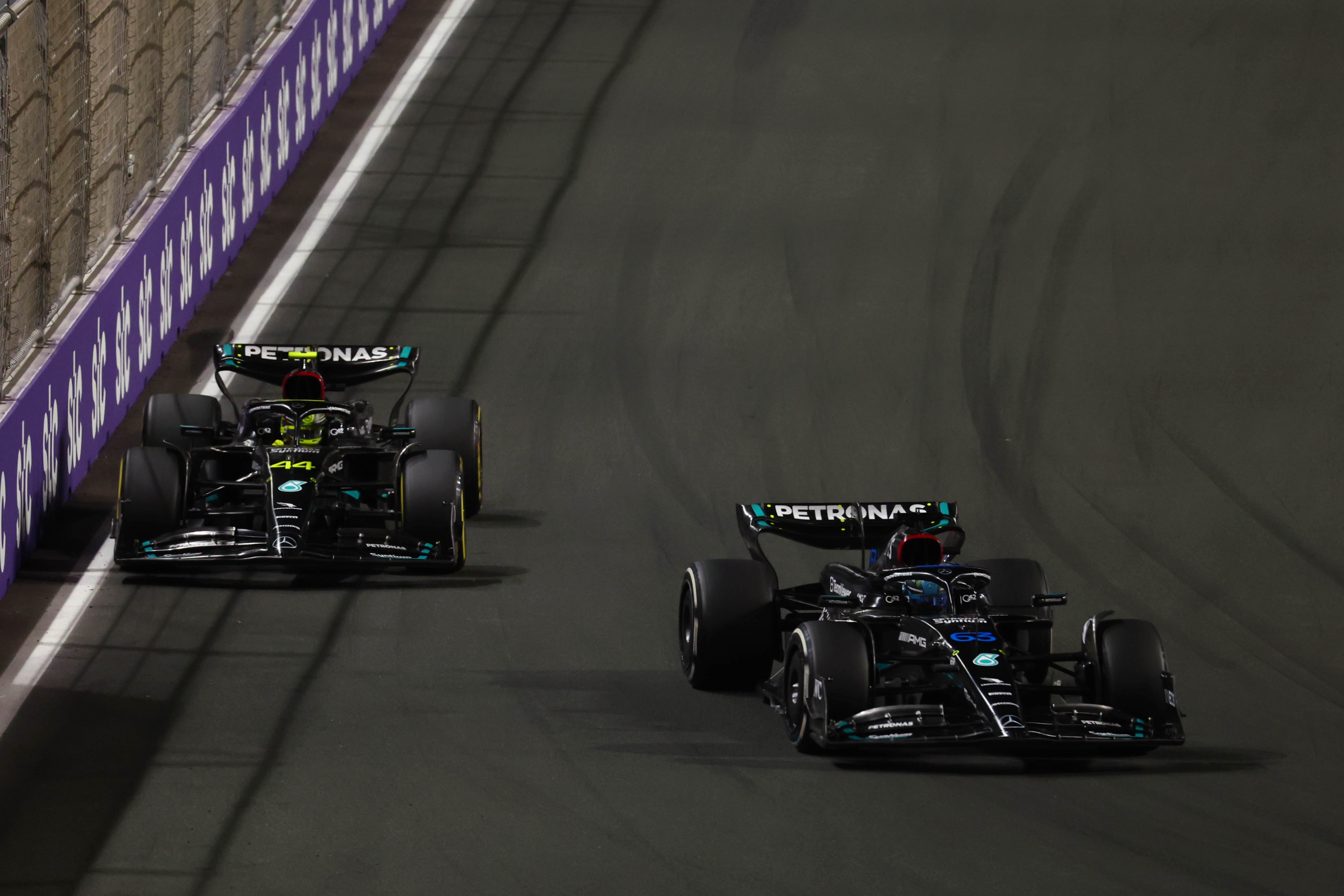 Hamilton cut a dejected figure after qualifying. Speaking to media including The Race shortly after Q3, he complained of not feeling connected to the car and said that "no matter what I do, no matter what I change, I can't get confidence back".
So why is this? Well, we know the Mercedes is lacking in downforce and that is particularly manifesting itself in rear-end instability.
Mercedes struggled to find the right balance during Saudi practice, first suffering from too weak a front end, but then dialling in too much front downforce and making the car a bit too pointy for Hamilton. As he put it over the radio, it was created a balance that felt "not safe".
In qualifying, the majority of the time difference between Hamilton and Russell was through the first left/right. Russell was visibly more confident on turn-in, with Hamilton apparently having to be more cautious and struggling to get the nose in as a result.
While the set-ups were not dramatically different, Mercedes trackside engineering director Andrew Shovlin confirmed there were some small variations in terms of how the mechanical balance changes around the lap. He said this was with a view to correcting what he called "poor rear grip" on the long runs on Friday.
This all tallies with the inherent problems of the car, which Shovlin said "hasn't got enough entry stability". That's the limitation Russell appeared to deal with better than Hamilton in qualifying at a fast, challenging circuit that rewards confidence.
Hamilton had a stronger race than Russell in Bahrain thanks to getting ahead at the start, finishing fourth with Russell sixth. In Saudi Arabia, it was Russell on top, responding to a challenge from Hamilton mid-race by edging away from him to finish five seconds ahead.
Hamilton said after the race that he and Russell went in different directions on a "50-50 choice" on set-up, and Hamilton felt he went the wrong way. He said the direction Russell chose would "more often than not" be the wrong one, but this time it worked, while Hamilton struggled with understeer in his first stint before the car improved on the softer tyres after his stop.
Hamilton also explained that the Mercedes is easier to drive in race trim than in qualifying, saying that it feels "on a massive knife edge" when being driven at 95% or above. He said in race trim it's more controllable and predictable, but he still lacks confidence in the car in races.
He pinned that lack of confidence on missing rear downforce, but then cryptically suggested there is something else going on with the W14 that he's never experienced before in his career that's giving him what he called "uncomfortability". Hamilton didn't explain what it was – he just said he needs to work with the team to get it changed.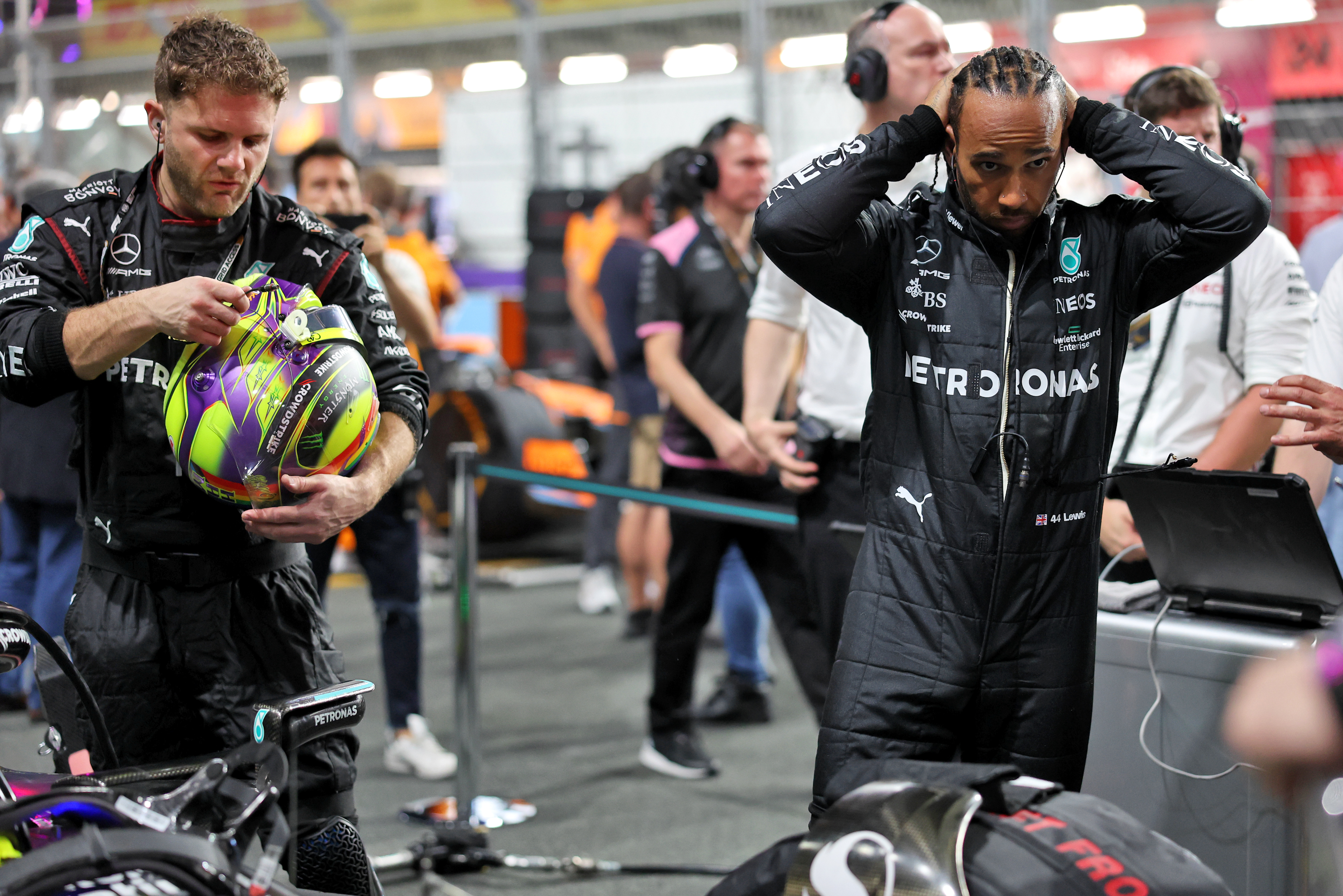 So how bad are things for Hamilton? It's perhaps understandable that he came into 2023 expecting to be in the title hunt again and is struggling to come to terms with a car that's a long way off Red Bull's pace.
When in such situations, it has historically taken him a little time to get used to what's going to be another long, hard year. Even during some of his title-winning seasons, when he's not been totally comfortable with the car straight out of the box, former team-mate Valtteri Bottas could look closer to him than was usually the case.
And while Hamilton has given every indication that he intends to race on in F1 next year, at 38 he knows there aren't many more chances to win that eighth world championship before he retires. His demeanour outside of the car reflects all of this, and perhaps exaggerates how ill-at-ease he really is with the car.
Russell is no less frustrated but is doing everything he can to emerge as a leader for the team. He's not only said that he's happy with the car, but he's also working harder than ever "to help push forward the team and develop".
That means more simulator work than ever and the luxury of knowing the difficult times now should pay off for him in the long-term. It's easier for him to look towards 2024, 2025, 2026 – and beyond.
Russell's precision as a driver and capacity to keep a lively car calmer through his subtle inputs also means he's well suited to getting the best out of the Mercedes on single-lap pace in particular.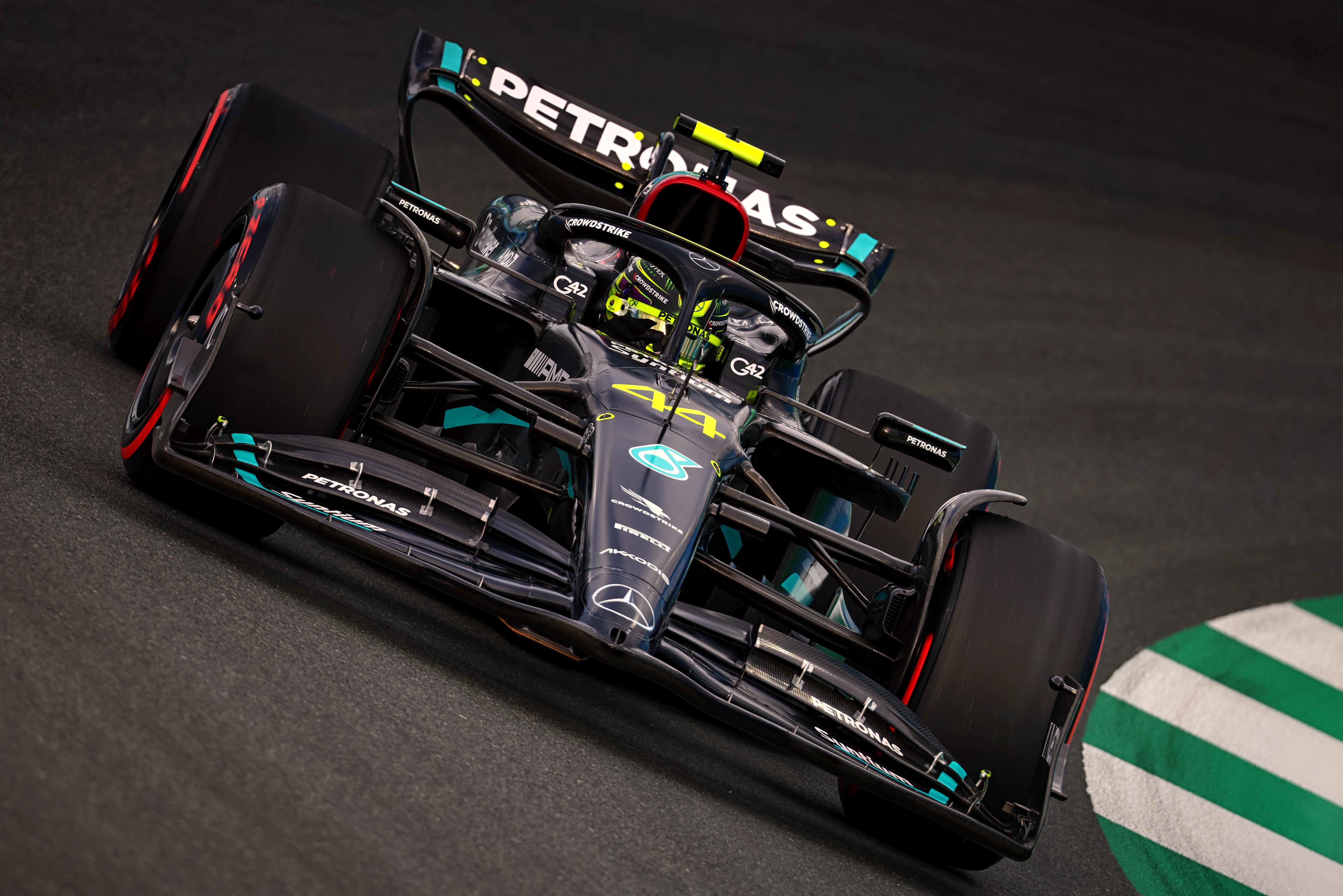 Though there's no reason to expect Hamilton's situation to be dramatically transformed around Albert Park this weekend, the track configuration has more in common with Sakhir than Jeddah, with fewer of the very high-speed corner entries where Hamilton's style isn't working with the current Mercedes. Last year Hamilton had a slight intra-team edge in Australia but there was little to choose between them.
And for those who would write off Hamilton, bear in mind that there was a similar pattern between him and Russell early last year as he got his head around the 2022 Mercedes' problems. But, once the car was well-sorted, from mid-season onwards he was often marginally the stronger of what is overall a well-balanced pair of drivers.