You don't need to plot McLaren's major Formula 1 metrics since 2018 on a graph to be aware of its performance trend in recent years.
More points, more podiums, and even a grand prix victory are the outward sign of what McLaren F1 team principal Andreas Seidl calls a period where the "sun was always shining".
Even falling behind Ferrari in the constructors' championship last year, falling from third to fourth compared to 2020, is offset by the fact McLaren scored more points-per-race than the previous campaign.
THE 'SUN SHINING' AT McLAREN
| | | | | |
| --- | --- | --- | --- | --- |
| | 2018 | 2019 | 2020 | 2021 |
| Points | 62 | 145 | 202 | 275 |
| Points per race | 2.9 | 6.9 | 11.8 | 12.5 |
| Podiums | 0 | 1 | 2 | 5 |
| Wins | 0 | 0 | 0 | 1 |
| Championship | 6 | 4 | 3 | 4 |
The 2022 season was meant to be the next step on the path to fighting for wins regularly. After an encouraging opening test in Spain, there was suddenly a huge reversal in fortune – poor reliability in the Bahrain test, a car initially described as a "long way off", and a terrible opening race weekend nowhere near points contention.
Being confronted with a flawed car, and potentially a slow one, at the start of major new technical regulations marked the first big setback of the Zak Brown/Seidl era.
"It was important to stay calm, protect the team and give everyone the chance to just keep getting on with their job," noted Seidl after Imola, where Lando Norris scored a podium finish barely a month after McLaren failed to score a point in Bahrain.
"And trust that we have everything within the team in order to come back stronger."
The fact it does not look like being a prolonged struggle, at least at the level of the Bahrain difficulties, means McLaren has not had to face enduring, uncomfortable scrutiny, suffered long-term damage to morale, or had to forensically analyse shortcomings in its processes.
But that's exactly what Seidl and Brown have worked to achieve to turn McLaren into a different organisation that's fit for purpose in the modern age.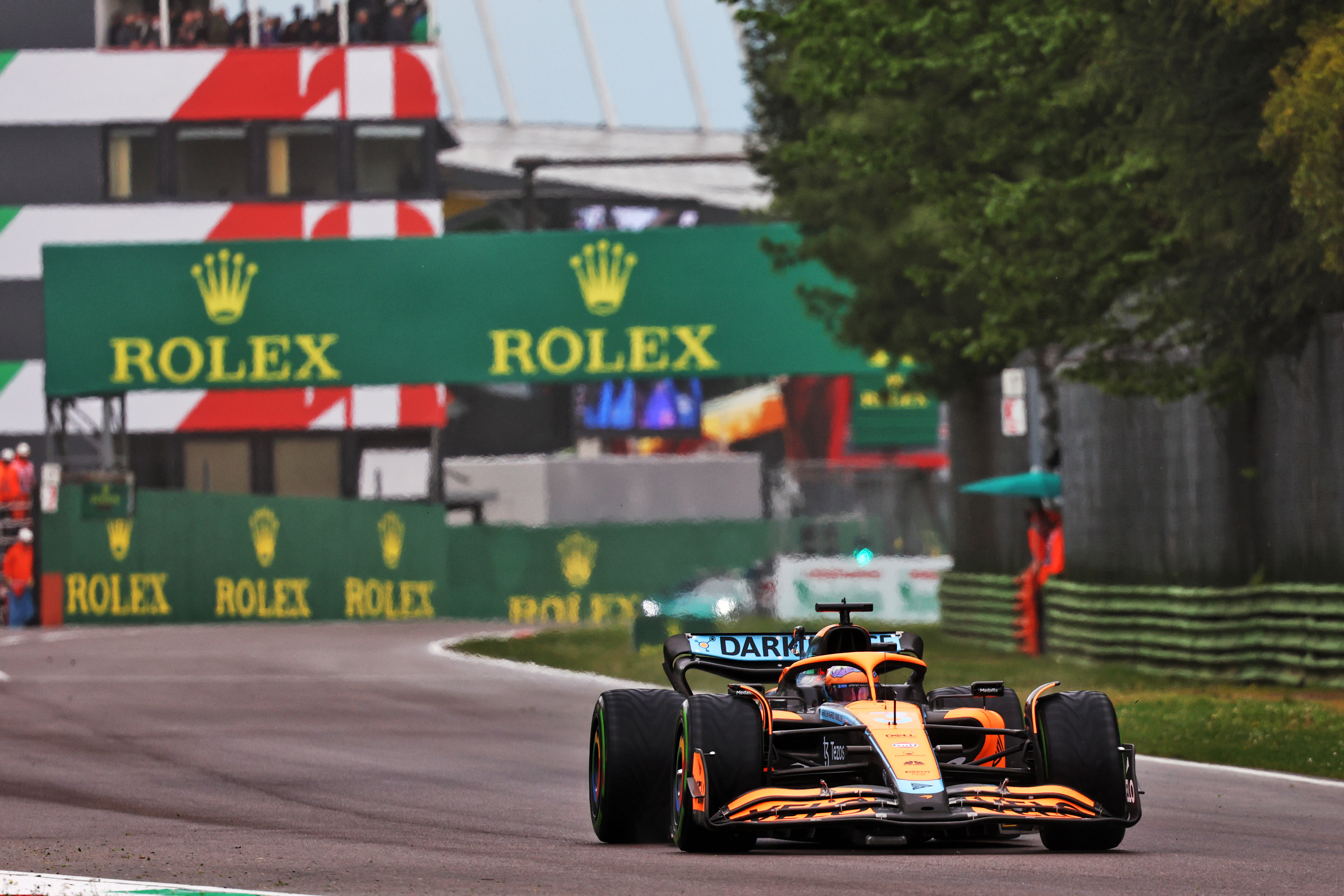 The hobbled, underperforming McLaren that Brown joined in an executive role in late 2016, and that Seidl was recruited to head on the F1 team side in early 2019, needed a lot of surgery. It had a deep-rooted cultural problem, a complicated structure, and increasingly outdated infrastructure.
That's not the case anymore, which made assessing and addressing the problems a sharper process. When the front brake duct problems materialised in testing and an instant solution could not be deployed (although there was an interim one), there was no finger-pointing.
Technical director James Key wasn't suddenly being hauled over the coals or made to take the fall. There was no frantic scramble to hit the panic button.
A second factor is the new technical regulations. When McLaren realised in early 2018 that its car and its design processes weren't as mega as it had been telling everybody during the lean Honda years, the rules were stable. An in-season turnaround was extremely unlikely.
This was obviously exaggerated by McLaren having to fight some internal fires as well, but the point still stands – the circumstances are different now. Patience could be afforded because the development slope is steep and McLaren had met some very specific problems out of the blocks.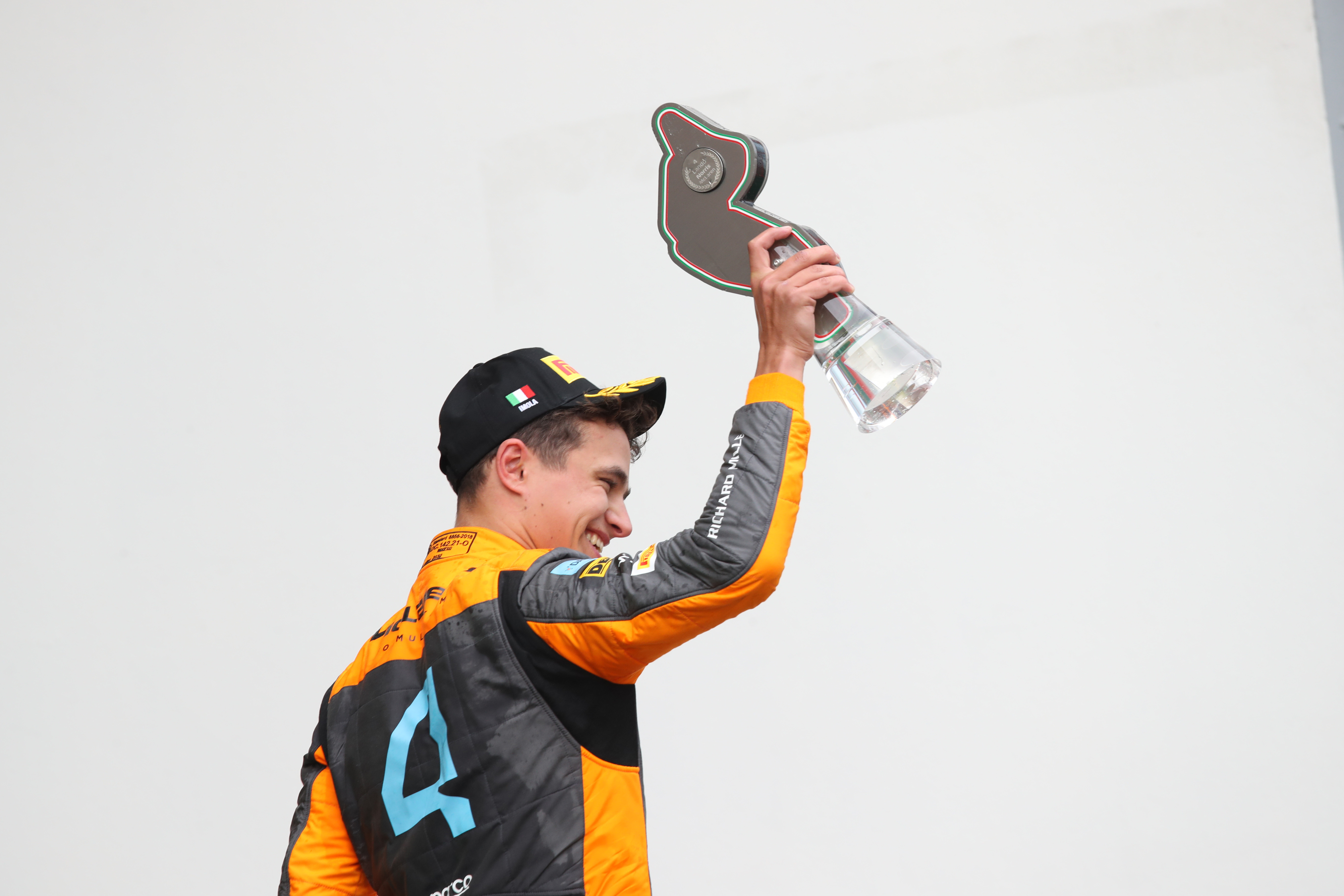 Daniel Ricciardo even said a few weeks ago that he wouldn't be surprised if McLaren won this season. It was born from total trust in the organisation as he saw it. After Bahrain that seemed like lunacy. Now…well, his statement seems pretty justified. It doesn't seem any more farfetched than Ricciardo winning at Monza last year.
"It's great to see how the team was dealing with the challenge of the Bahrain race weekend, how everyone stayed calm and united and simply kept their head down and kept working together as one team through the challenges," said Seidl.
"That was very pleasing to see because of course that was the first real test of everything we have put in place over the last two or three years where the sun was always shining.
"So, I'm very pleased with that.
"I'm very pleased as well to know that we have a clear plan in place how we want to bring more performance to the car in the next weeks and months."
That last point is important. Just because McLaren has responded positively to its setback does not mean it no longer faces a test. It looks like it has re-established itself at the front of the midfield, but in the first test, it looked slightly better than that. It expects to be better than that.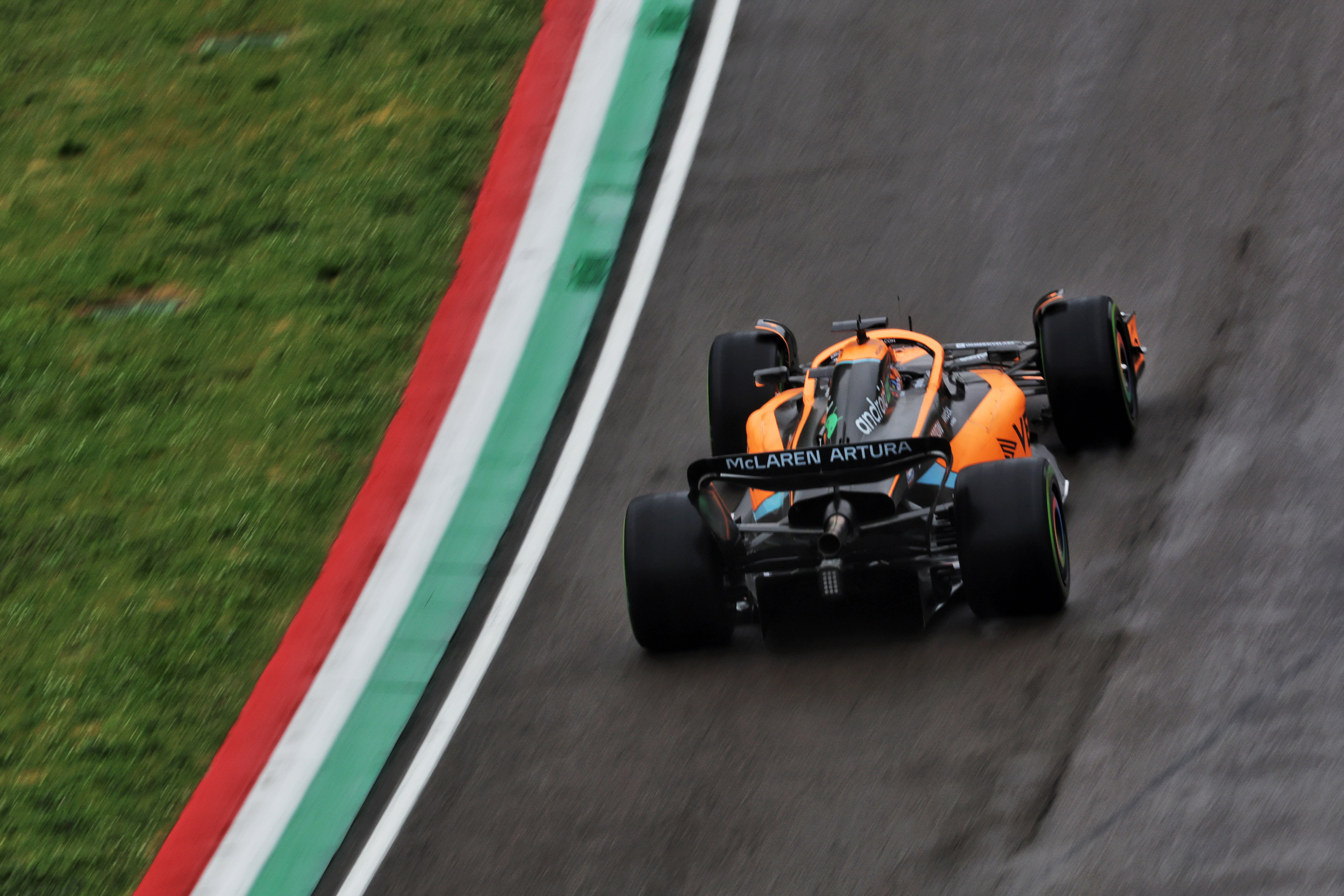 So, while it's encouraging for McLaren to have not spiralled into a decline at the first sign of trouble after years of making progress, there's still work to be done.
Norris put it in plain terms after Imola: "We need the improvements everywhere. High speed, medium speed, slow speed – maybe more bias towards the slower to medium speed.
"But as a package, everything needs to be just that next level. I think as we've said, in the past, the balance has been good. And we're happy with the balance, it's just, you do a good lap, you do something that feels good, and you're just slow because you go around every corner slower than the others.
"We've not brought anything big. I know there's been big steps but it's not like we've brought a new floor or new things or whatever. So, just smaller things. But those smaller things seem to be having an effect when you put them all together on a weekend like this.
"A lot of Daniel's and my comments are in line. We have slightly different driving styles, so they're not always identical, but in how we want to improve the car and get quicker, they're pretty much exactly the same.
"So, that's a good thing. The guys and girls are focusing hard to come up with these new paths.
"And I'm confident that over the length of the season, we can continue to bring more."
That confidence would have surely been compromised had McLaren's immediate response to its false start not been so convincing.
Partly because it reaffirms the inherent potential of the 2022 car, and partly because it shows the organisation has the right people and processes to avoid the traps that ensnared it in the previous decade.