McLaren CEO Zak Brown believes that a potential IndyCar entry for Ferrari would be "great" for the Italian manufacturer in the future, potentially bringing more "excitement and intrigue" to the series.
After two Indianapolis 500 attempts, McLaren bought into the Schmidt Peterson IndyCar team for 2020 offering its technical expertise. It will field Fernando Alonso, Pato O'Ward and Oliver Askew in the Indy 500 on Sunday.
Ferrari confirmed it may be interested in joining IndyCar following the introduction of an F1 budget cap, which will drop from $145 million in 2021 to $135 million in 2023.
That will likely need the higher-spending F1 teams like Mercedes, Red Bull and Ferrari to rehouse 200-300 people, which the latter could devote to an IndyCar team or engine programme.
Roger Penske – owner of the IndyCar series – has confirmed talks with Ferrari, while the President of his eponymous team, Tim Cindric, said the marque's interest in IndyCar was "really encouraging".
When asked if he would welcome Ferrari in IndyCar, Brown said: "Absolutely.
"I think it would be great if Ferrari joined IndyCar.
"I think it would be great for their brand.
"I think it would be great for IndyCar, no doubt bringing some additional excitement and intrigue.
"Whether they come as a team or as an engine manufacturer or both, we very much welcome Ferrari's participation."
It wouldn't be the first time McLaren and Ferrari had considered IndyCar entries. McLaren planned a two-year programme for 1986 before it elected to focus on F1, while at a similar time Ferrari built its 637 but also elected not to race.
Brown is one of the first people to experience Formula 1 and IndyCar's response to the coronavirus respectively in terms of attendance at circuits.
Formula 1 has featured only one positive test – for Sergio Perez – in its six races at four venues so far, and has an extensive testing programme every two-three days.
IndyCar has had no positive tests, while the domestic series does not use the same full swab tests conducted by Formula 1. Personnel are temperature checked both before travel and every day at the circuit.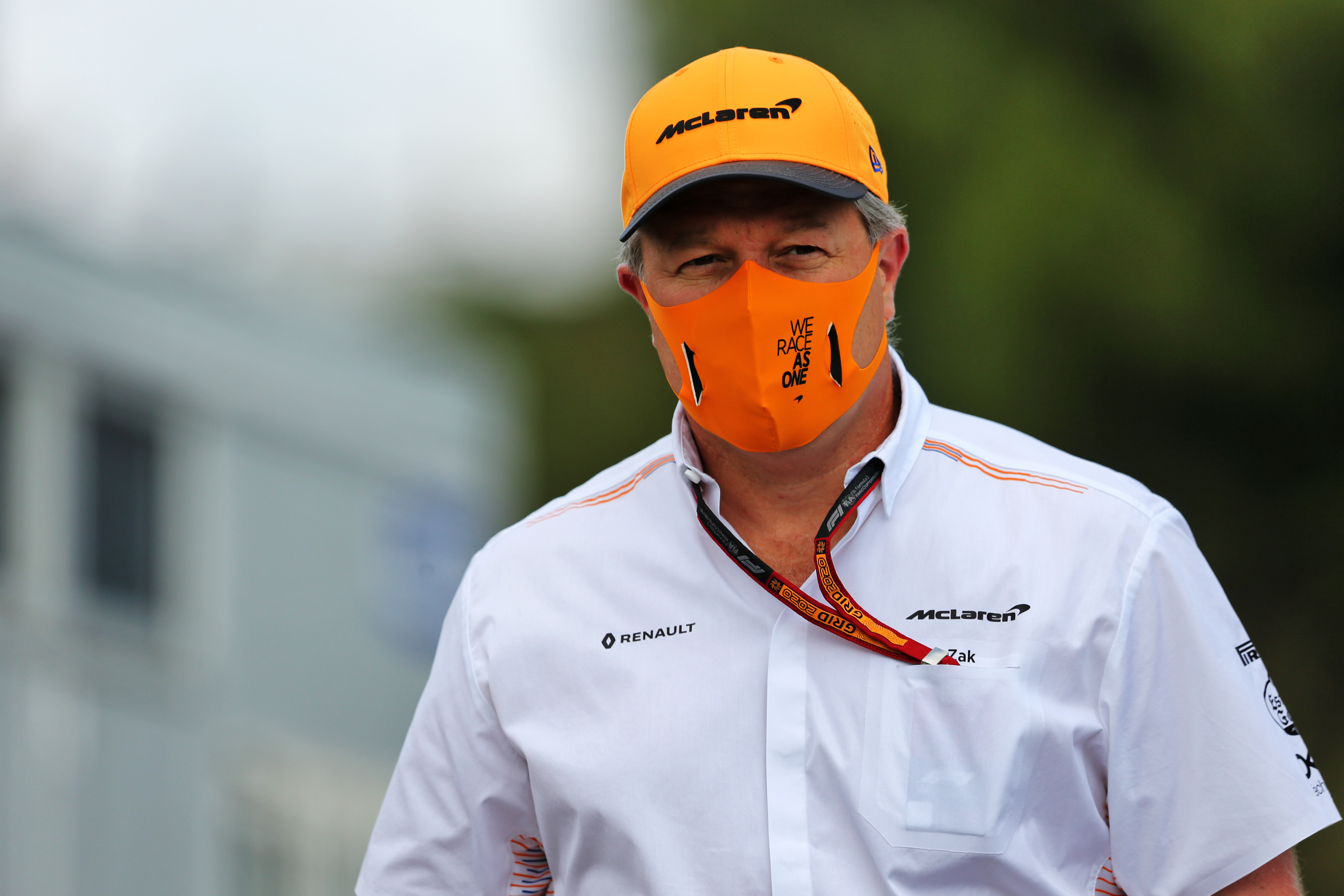 The series has developed its plan with local officials, and regularly follows up with teams on the health of its employees after events.
"Well, both very good," said Brown when asked about the series' handling of protocols.
"Both taking it very seriously I don't think I've seen a single person without a mask on.
"I just came back from my test.
"The testing protocols are different from what happens in Formula One and happens here.
"You're getting tested every morning.
"But it's a different type of test where in Formula One you're getting tested kind of every three days but with a let's say more painful test.
"So they're both clearly taking it very seriously, I think the fact that there's really not been – we've had one incident in Formula One with Sergio Perez, and I'm not aware of any here in IndyCar so I think what they're both doing, it's working and I think we just need to be – as we all are – stay very firm and not get relaxed.
"It's clear you can catch this thing pretty easily."
The Indy 500 runs without fans this year due to spiking coronavirus numbers in the area.