Zak Brown has hinted IndyCar championship leader and McLaren-affiliated driver Patricio O'Ward is under consideration for a Formula 1 future, and compared the young Mexican driver to Juan Pablo Montoya.
O'Ward is in his second full season of IndyCar – after an unsuccessful stint as a Red Bull junior took him away from a truncated 2019 campaign – and he's been impressive ever since joining Arrow McLaren SP in the series for the following year.
He narrowly missed out on third in the championship in 2020, then scored his and McLaren's first win in IndyCar as part of its new team at Texas in May this year.
He then became the series' first double winner in eight races this year with a barnstorming Detroit victory last weekend.
The Texas win secured O'Ward a McLaren F1 test at Abu Dhabi via a bet with Brown, and the latter says O'Ward's focus has to be on IndyCar before any talk of F1 intensifies.
"He's going to get his test at the end of the year," Brown said while speaking at the French Grand Prix.
"He is young, he's 21, so let's see where his career takes him.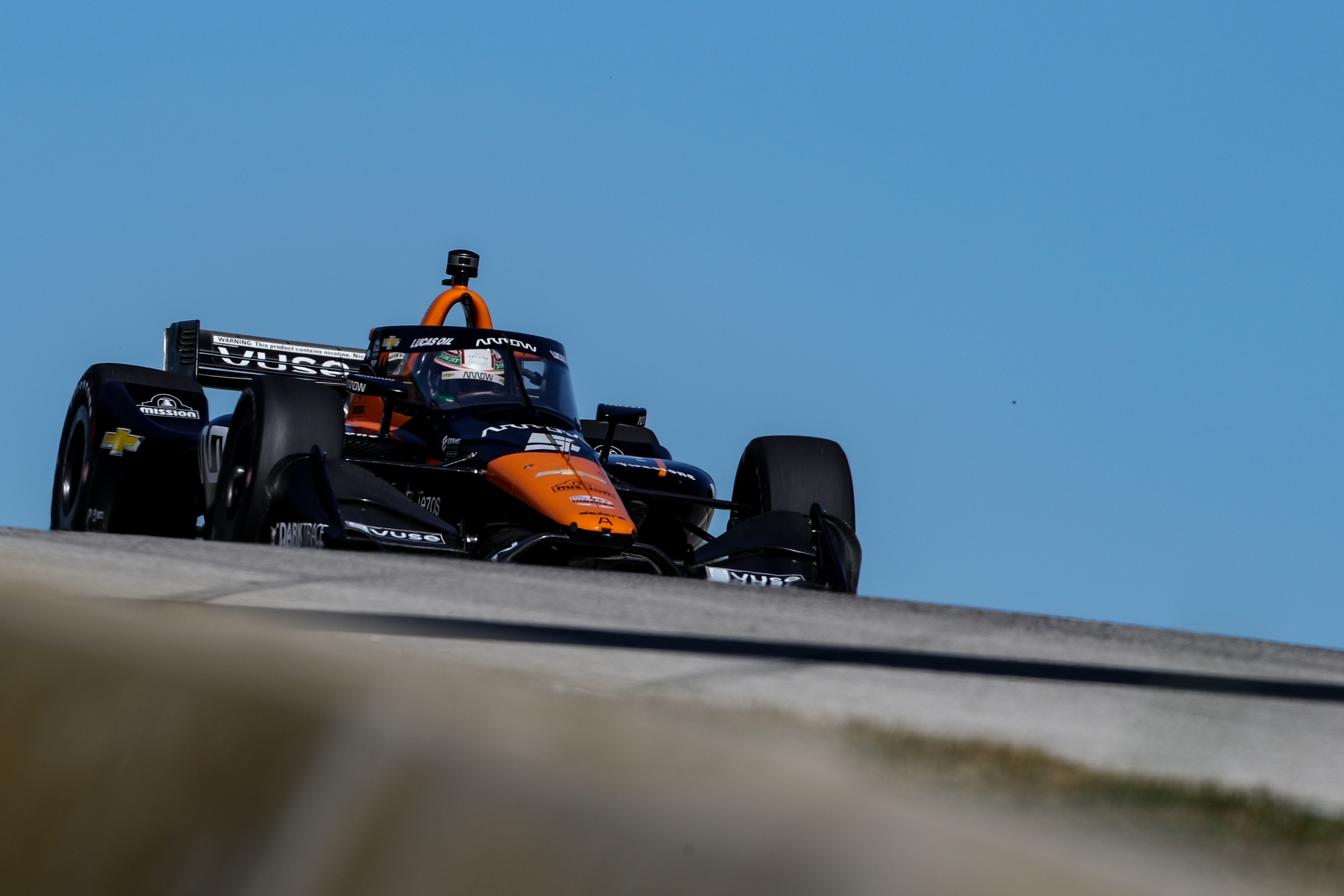 "Right now, keep him laser-focused on IndyCar, he's only leading the championship by a point, and historically IndyCar comes down to the last race with about three, four or five drivers that can win so I want him to stay laser focus there.
"But I'm very impressed with him and let's see how he gets on in the Abu Dhabi test and go from there."
Brown has visited multiple IndyCar rounds this year – including seeing O'Ward grab pole in the season opener at Barber – and the Indianapolis 500 where Juan Pablo Montoya joined the team as part of a two-race deal.
Coincidentally, Montoya was immediately surprised by O'Ward's steering data in a pre-season test at Laguna Seca, saying it looked like the data sensor was broke, adding: "you know it's not supposed to be like that?!".
O'Ward himself told The Race earlier this year the car is one of the most difficult to drive in the series, but when it's right, it's a strong contender, and O'Ward has drawn high praise from IndyCar observes for his adaptability, as the car has manifested understeer occasionally, as well as it's regularly discussed oversteer at most races.
That praise has included his team-mates at Arrow McLaren SP. Oliver Askew in 2020 and this year's partner Felix Rosenqvist have both struggled to get anywhere near O'Ward's level of performance in the car.
It's that ability plus his overly aggressive style that has drawn a comparison to Montoya who instantly starred when switching to CART with Chip Ganassi Racing, winning the title in his rookie year in 1999.
"That was an awesome drive," said Brown of O'Ward's Detroit win.
"For those of you that have seen it, watch it. I haven't seen a race like that in a while.
"He very much reminds me of a young Juan Pablo Montoya.
"He was very much in control, while he was super aggressive and also credit to the guys he was racing, the Scott Dixons of the world, those were guys that he knew he could race – Colton Herta and Josef Newgarden – cleanly with.
"It was an awesome drive. He's a huge talent. I think he's very naturally gifted. He can hang the car out like saw Montoya do on ovals, which doesn't seem to scare him."