Nikita Mazepin questioned the Haas team's handling of Mexican Grand Prix qualifying after he was denied permission to pass team-mate Mick Schumacher on an outlap during Q1, leading him to suggest to SkySportsF1 that "it seems like the rules are a bit different on the different sides of the garage".
This was a reference to qualifying for the Dutch Grand Prix at Zandvoort two months ago, where Mazepin was ahead at the start of their final Q1 run but Schumacher requested – and was given – permission to pass. Mazepin felt that "the incidents were identical" so was unhappy not to be allowed to go past Schumacher even though he did obey the instruction after chief race engineer Ayao Komatsu interjected over the radio.
Schumacher and Mazepin were among the first to head out after the red flag, with Williams pairing Nicholas Latifi and George Russell causing some confusion when they forced their way into the queue thanks to having the final pit garages.
This meant Schumacher was initially ahead of the Williams drivers, letting them past on the run to Turn 5. It was at this point that Mazepin said "OK, I need to overtake him because he's going too slow".
Race engineer Dominic Haines, returning after missing the last two races for personal reasons, told him "negative, stay behind, stay behind please".
Mazepin responded by asking "are you having a laugh", which Komatsu immediately responded to with "I'm not having a laugh Nikita – if you want to make a space now, make a space now".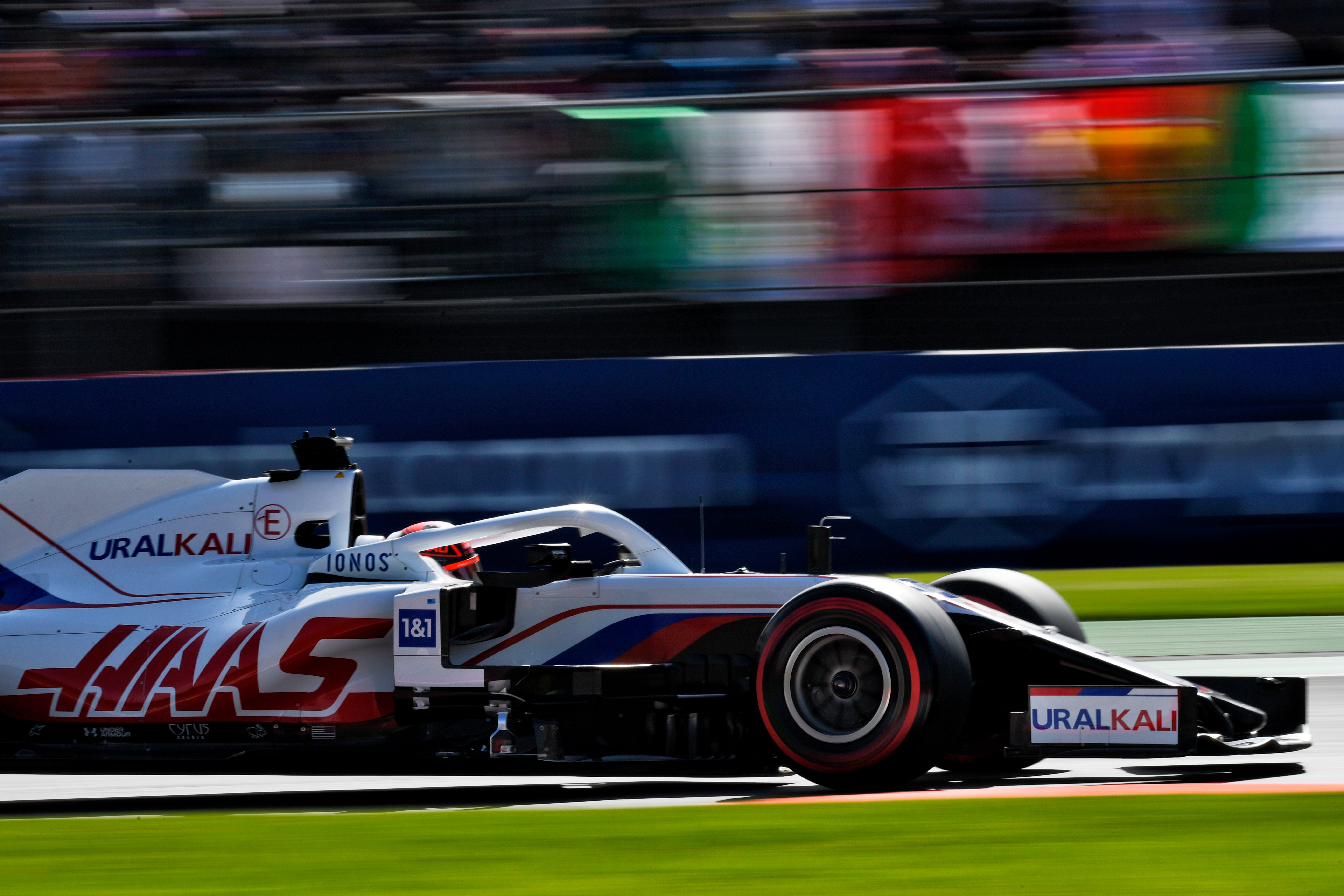 Mazepin did so, backing off significantly and starting his lap nowhere near Schumacher.
"We had a lengthy red flag, which made us have an opportunity to go down in the fast lane and wait there so that we keep our track position," said Mazepin when asked by The Race to explain what happened.
"We've gone down there with about two-and-a-half minutes ago. That means that you're sitting there without the blankets, where you lose heat that you have put into these tyres.
"When we get out there, I knew that those cars that were behind me sitting [in the pits] will need to be pushing to get that temperature into their tyres and I also need to get the same tyre temperature in.
"When I saw my team-mate very early in the lap, Turn 4, not doing the same, I thought that maybe the temperatures that he wants to start with are lower and therefore because we're so early in the lap, like he said in the previous event in the Netherlands, we could have changed positions. And [there] he was given a green light, where I've been given a red light. So not a big deal there."
Schumacher felt that there was no problem because the instructions, which involve the two drivers alternating who is ahead on track in qualifying on an event-by-event basis, were followed by both drivers.
He confirmed he let the two Williams drivers past because they were set for faster outlaps.
"From our side, everything happened as normal and as planned," he said.
"The Williams were there, but they were doing a faster outlap than we were planning on. We just did our normal outlap.
"The team set out clear instructions and I think that the instructions were held from both sides – from him and as well from my side. So I think there's no real reason to be upset."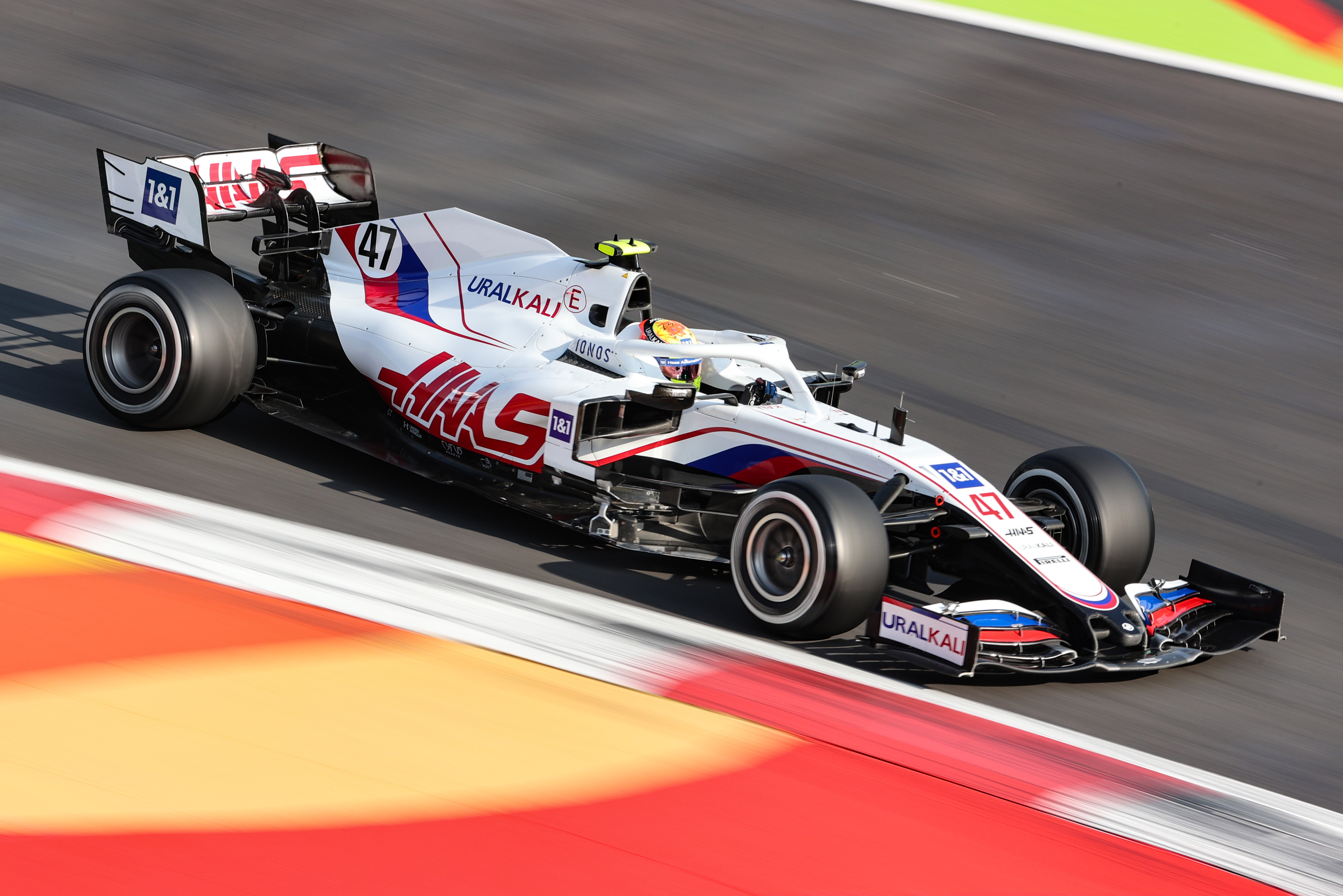 Schumacher and Mazepin will start 14th and 15th respectively thanks to grid penalties for George Russell, Yuki Tsunoda, Lando Norris and Esteban Ocon having set the 18th and 19th quickest times in qualifying.
That put them ahead only of Aston Martin driver Lance Stroll, who caused the red flag by crashing at the end of his one flying lap – but who would have dropped behind them anyway thanks to his penalty.
Mazepin was just over four-tenths slower than Schumacher, insisting that the outlap discussion didn't affect him.
"It's one of those things," said Mazepin. "I work for this team and if you don't ask, you don't know. But you need to pick your battles, so I didn't let that get to me in any way.
"So I just made a clean lap and then unfortunately, I attacked too much the last corner and we've seen that can catch drivers out, so I lost a few tenths there but I thought that was good."
Despite pointing out what sees as the inconsistency in treatment of himself and Schumacher, Mazepin said he didn't believe the team was being biased in favour of Schumacher.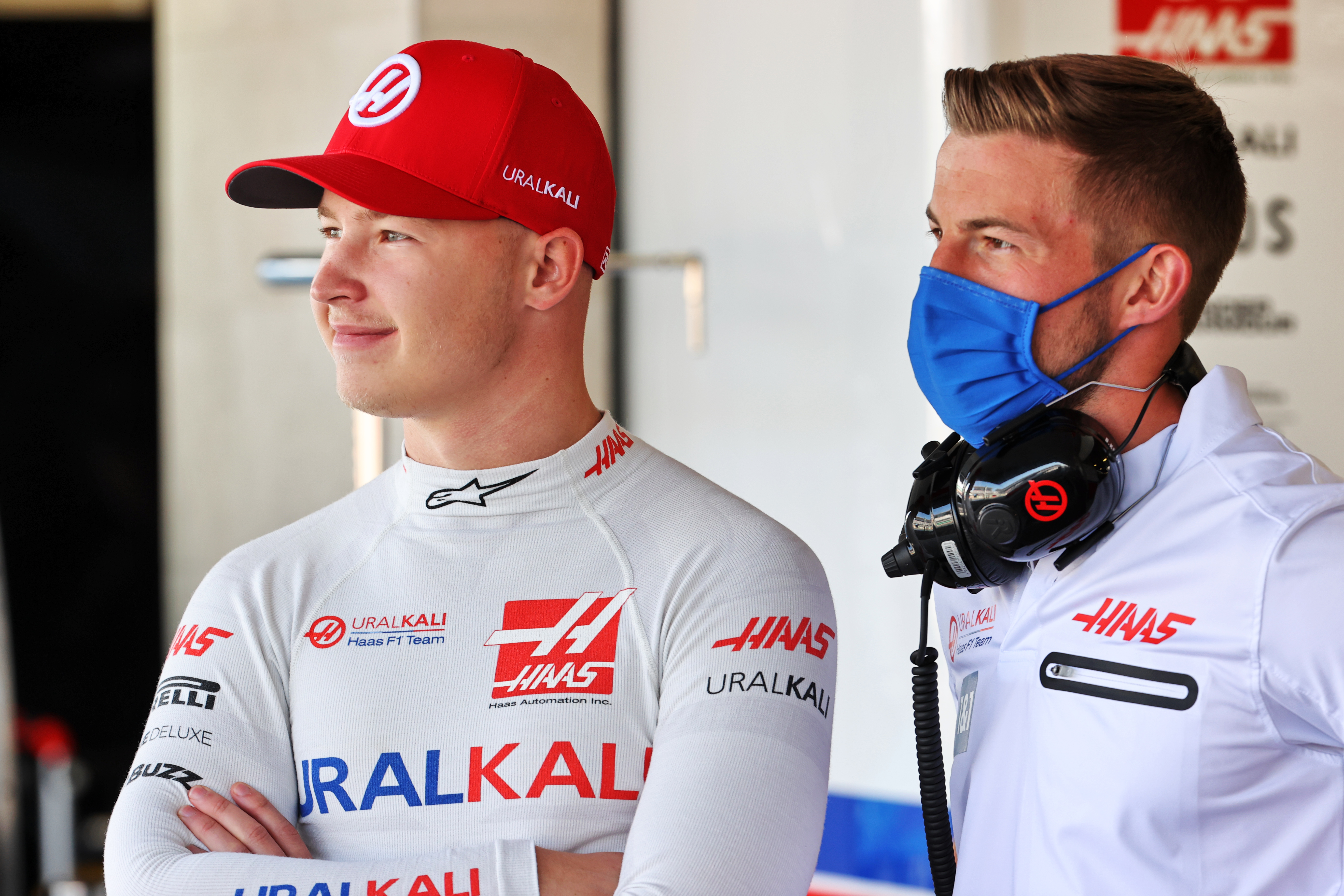 But he also added that while the radio communication seemed curt, he respected the answer.
"I have a great team internally, such as my performance coaches, etc who trained me to deal with these kind of things very well," he said when asked if he had concerns of bias in favour of his team-mate.
"So I don't think there's many things that inside the car that can piss me off. I'm obviously having to ask the questions in a short manner, because I don't have the time. We're not sitting in a pub and drinking beer.
"But in that respect, your ask, you get told an answer and you respect the answer. So I don't think so."
Team principal Guenther Steiner didn't have any concerns about the nature of the communications, stressing that "in the heat of the battle you sometimes say things that when you think about it you wouldn't say them".
He was satisfied that Mazepin followed instructions and also suggested that the 22-year-old's qualifying performance was all the better for it.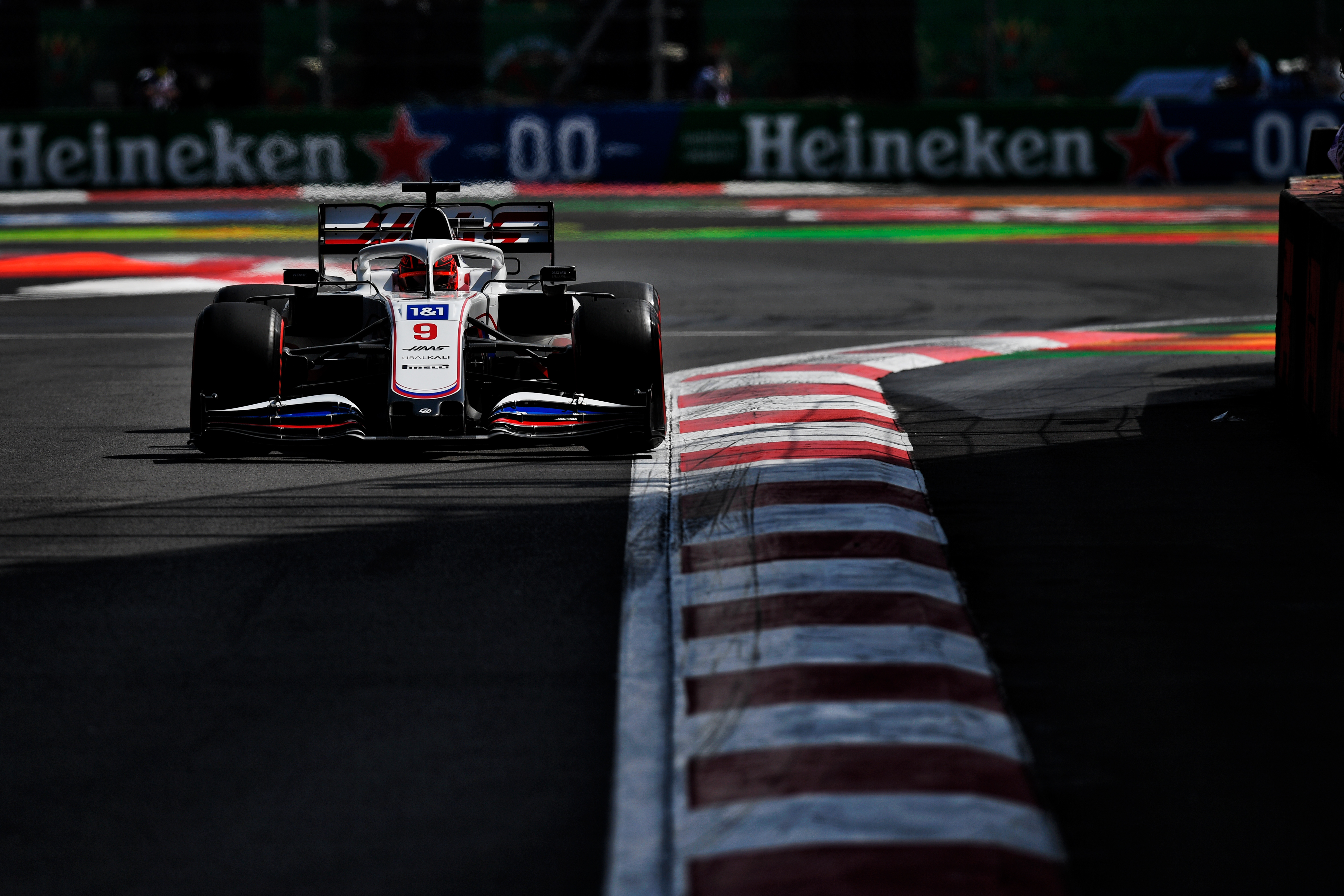 "We discussed it after Zandvoort and we decided that we stick with what we are doing," said Steiner. "In the end, Nikita finds himself in a better position than Mick because he had no traffic on his lap, and his tyres were up to temperature anyway.
"He asked the question, but the drivers don't see what is in front because he maybe can go past Mick and then he's stuck again. So why would we do it because then the risk is always that they race between them again like in Zandvoort? So we stop it before it goes to that.
"And that is the clear instructions we gave after Zandvoort. We have the whole field under control, we see them all in front and we see how many cars are in front. We know where you're going to end up on your quali lap and if you race over the start finish line, you mess a lap up.
"That is the way to deal with it and in the end it worked out good for both of them because we know what we are doing. I think it takes a bit of time, but they understand it."