Once Max Verstappen committed to the outside down to Turn 1, drawing level with the Mercedes duo after a nice slipstream from them, he was always going to be standing later on the brakes.
And just like that, the disaster of Mexican Grand Prix qualifying was forgotten. Clean into the lead, he checked out. His Formula 1 title rival Lewis Hamilton wouldn't see him again until the podium ceremony.
Unlike at Austin, Verstappen had the faster car in the lead from the start and so it was a much less tension-filled race.
The excitement instead came from Verstappen's team-mate and local hero Sergio Perez's pursuit of Hamilton for second on much newer tyres at the end. He got within lunge distance on the final lap at Turn 4 but not quite close enough. That was enough to keep the crowd cheering.
For Mercedes, the emotion was relief. Even after locking out the front row it was convinced the Red Bull, with its much bigger rear wing, was going to be just too much for it.
Red Bull had messed up its qualifying and Mercedes had taken a small step forwards and that had been enough to change the natural Mexico order in Q3. Within a few hundred yards Verstappen changed it back again. A distant second place for Hamilton was reckoned by Mercedes the absolute maximum possible.
"Once I was on the outside, on the racing line, I knew where I was going to brake," said Max. "It was really on the edge. I was close to the white line on exit. It's always tricky because those on the inside on the dirt can lock up and run into you."
But they didn't. In fact, both Mercedes drivers braked about 20 metres early – because they had very little confidence in the car's braking all weekend.
Both Hamilton and Valtteri Bottas had locked up heavily in practice, flat-spotting a set of hards each and compromising their run plan, and Hamilton had run wide at Turn 12 when trying in vain to beat Bottas's pole time.
There wasn't anything particularly wrong with the brakes. It was just that in this thin air the Mercedes wasn't applying anything like the Red Bull's vertical load to the tyres.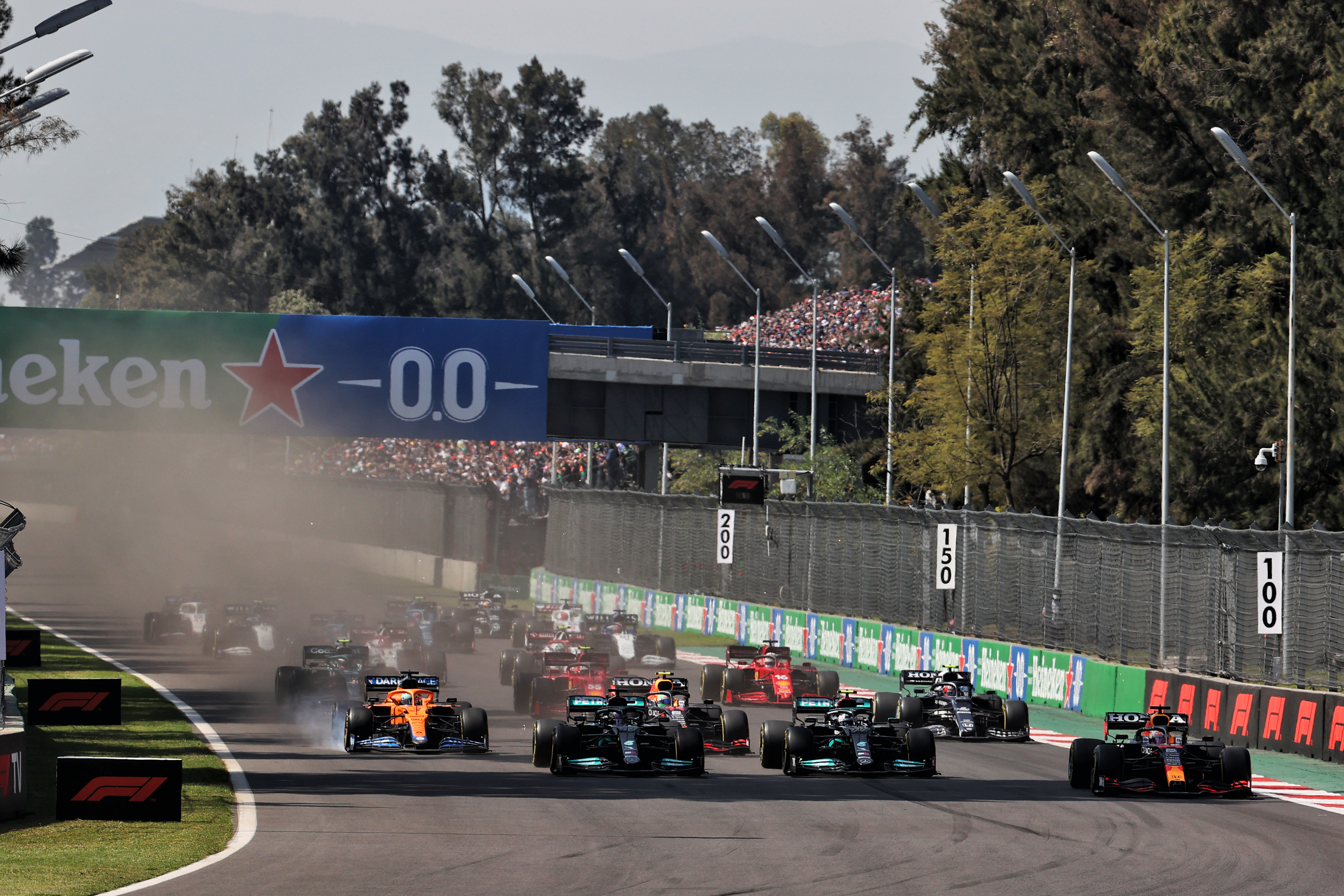 That was the crux of the whole weekend.
"I don't think there's any deficit with Mercedes' power unit at altitude anymore," said Christian Horner, an assessment with which Mercedes itself agreed.
"We didn't lose this weekend because of our power unit," they said. "Brixworth has done a fantastic job in ensuring the cooling was spot on."
The difference between the two cars was all about downforce, always at such a premium here where Monaco wings give less than Monza load.
Mercedes does not possess a rear wing as big as that used on the Red Bull in Monaco, Hungary and here, which only exaggerates the RB16B's naturally higher downforce ceiling.
The Mercedes' lower drag is worth less here in this thin air and the Red Bull's downforce is at more of a premium. Red Bull was faster, but not sufficiently so that it couldn't get demoted to the second row if it messed up its tyre preparation – which is what had happened.
With Red Bull perhaps distracted by the rear wing issues – stress marks appeared as a result of what Adrian Newey believed was the end-of-straight loads being greater than this wing ever sees in Monaco or Hungary – the increasing track temperatures of Q2 and Q3 caused the Red Bull's rear tyre temperatures to climb too fast.
But the second row just gave the Red Bulls a fantastic towing opportunity on the season's longest run from the grid to Turn 1.
Mercedes had a loose plan to prevent them from doing that, based around the assumption of Bottas winning the start. But he didn't; he was slow off the line and Hamilton was almost immediately ahead. So Hamilton quickly improvised a new solution:
"I had envisioned getting Valtteri's tow," Hamilton explained.
"But when I got alongside him, I covered my side of the track, to keep whichever Red Bull was behind back and I thought Valtteri would be doing the same on the other side."
He didn't. Valtteri left a space to his left which easily accommodated Verstappen's Red Bull, allowing it on that perfect racing line and for Max to be on his way.
Daniel Ricciardo, from seventh on the grid in the McLaren, had himself got a good tow from Perez and an invitation appeared to Checo's right which Daniel would have been wiser to turn down. He could make the corner braking as late as he did, but there was always going to be someone turning across his bows and he was going to have no further braking capacity left.
That someone was Bottas, the McLaren spinning the Mercedes around 180-degrees. Perez, Pierre Gasly and Charles Leclerc took to the grass run-off on the left in avoidance, emerging back on the track in a respective third, fourth and fifth. Carlos Sainz opted for the other side and lost out, coming out of Turn 2 behind Leclerc's other Ferrari.
A second-wave accident took out the innocent Mick Schumacher and Yuki Tsunoda, while Ricciardo and Bottas made their way to the pits under the safety car they'd created for a new nose on the McLaren and a new set of hard tyres each.
They'd spend much of the rest of the day locked together, making relatively little progress through the field. Because everything here is on the temperature limit – tyres, brakes, power unit – get close to the car in front and everything starts to spiral.
Furthermore, the DRS is not so effective with 25% thinner air. Mercedes no longer had a second car to use in this strategy game and it was two against one, with Hamilton the meat in a thick-sliced Red Bull sandwich.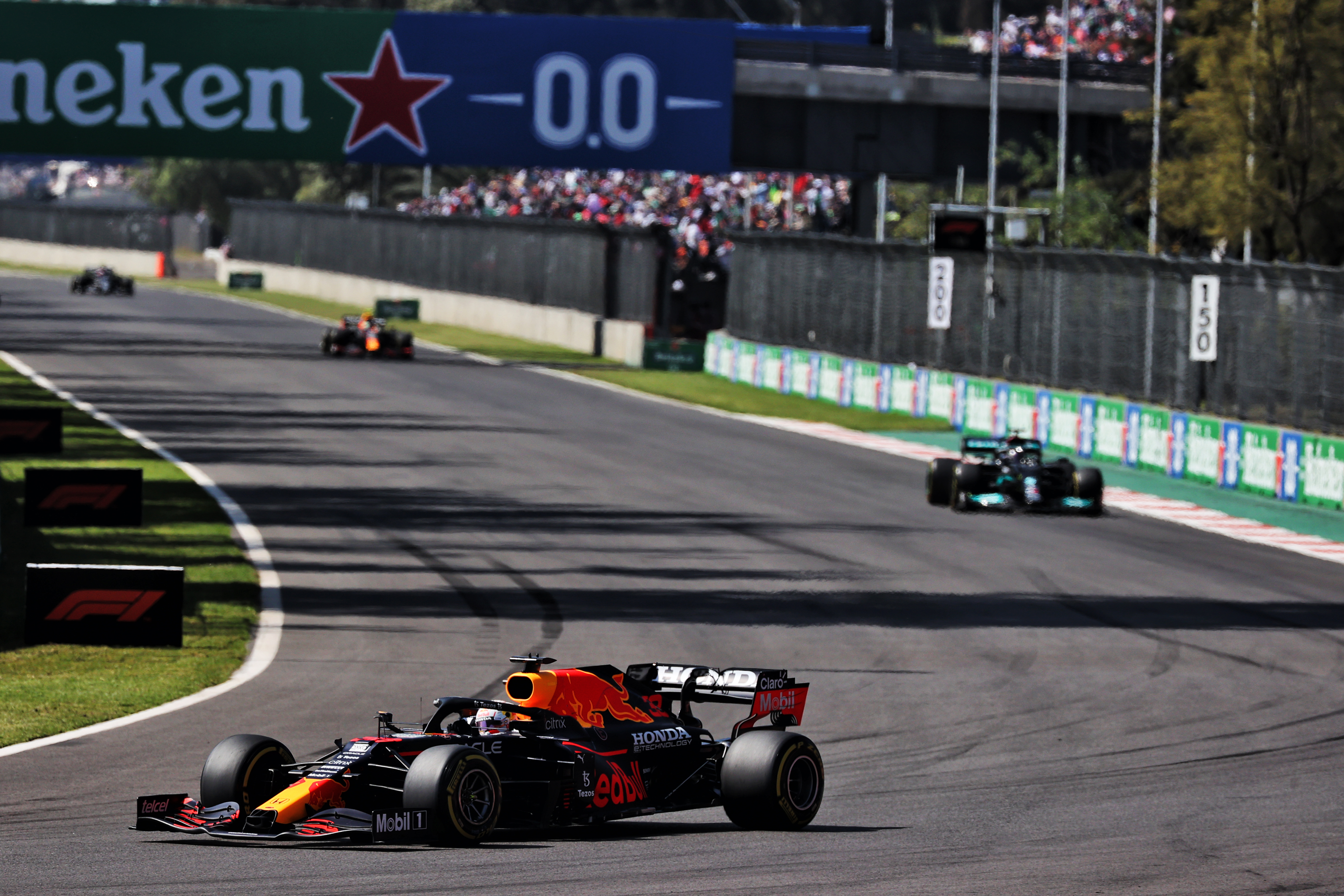 That was Verstappen sorted, in control on the restart a few laps later and almost 2s ahead of Hamilton at the end of the first flying lap and extending by chunks each lap from there.
It all left Hamilton a little breathless. The gap was out to 6s after 15 laps, with Hamilton reporting he was losing rear grip. "It's thermal" he was advised, "not wear." Which meant he had to control his pace even more.
Verstappen's tyre temperatures were fully under control, helped by the car's greater downforce. How was the balance, he was asked? "Feels alright."
Like that he was gone and the focus for Mercedes became Perez. Checo had set a gentle initial pace, knowing it was all going to be about retaining as much tyre grip as possible around the pitstop window.
He let the deficit to the Mercedes grow to over 3s then set about reeling it in to be within undercut range at the appropriate time. He got onto Hamilton's tail before they had cleared the Ferraris though. In this way, Red Bull was delayed in pulling the undercut plug.
It was lap 29 by the time there was enough of a gap – and Red Bull was ready and waiting in the pits. Mercedes anticipated it, bringing Hamilton in. His rear tyres were absolutely finished. Perez remained out, his tyres still in great shape. He'd stay out for many more laps.
Hamilton on his fresh tyres was taking almost 2s per lap out of Verstappen which obliged Max to be brought in four laps after Hamilton. To the delight of the crowd, this put Sergio Perez in the lead of the Mexican GP. Checo would stay out there until lap 40, giving him an 11-lap tyre advantage over Hamilton as he chased him down from around 9.5s back.
The two Red Bulls and Hamilton had by now pulled way clear of a lonely Gasly, the AlphaTauri always with a comfortable gap over the Ferraris. The Ferrari pitwall tried the pincer movement on him, pitting Leclerc early to force Gasly in, then running Sainz 12 laps longer to get a tyre advantage in the second stint.
This entailed Leclerc being instructed to allow Sainz passage on the understanding the place would be given back if Gasly couldn't be overtaken. Sainz reckoned if they'd freed him from the old-tyred Leclerc sooner he might have been able to do it. But Gasly was always in full control in finishing a polished, if very distant, fourth.
Sainz duly gave fifth back to Leclerc on the last lap. It was nonetheless a great points haul in the team's constructors' battle for third with McLaren, for which Lando Norris drove a solid race from his power-unit-change-penalised 18th place starting slot to 10th.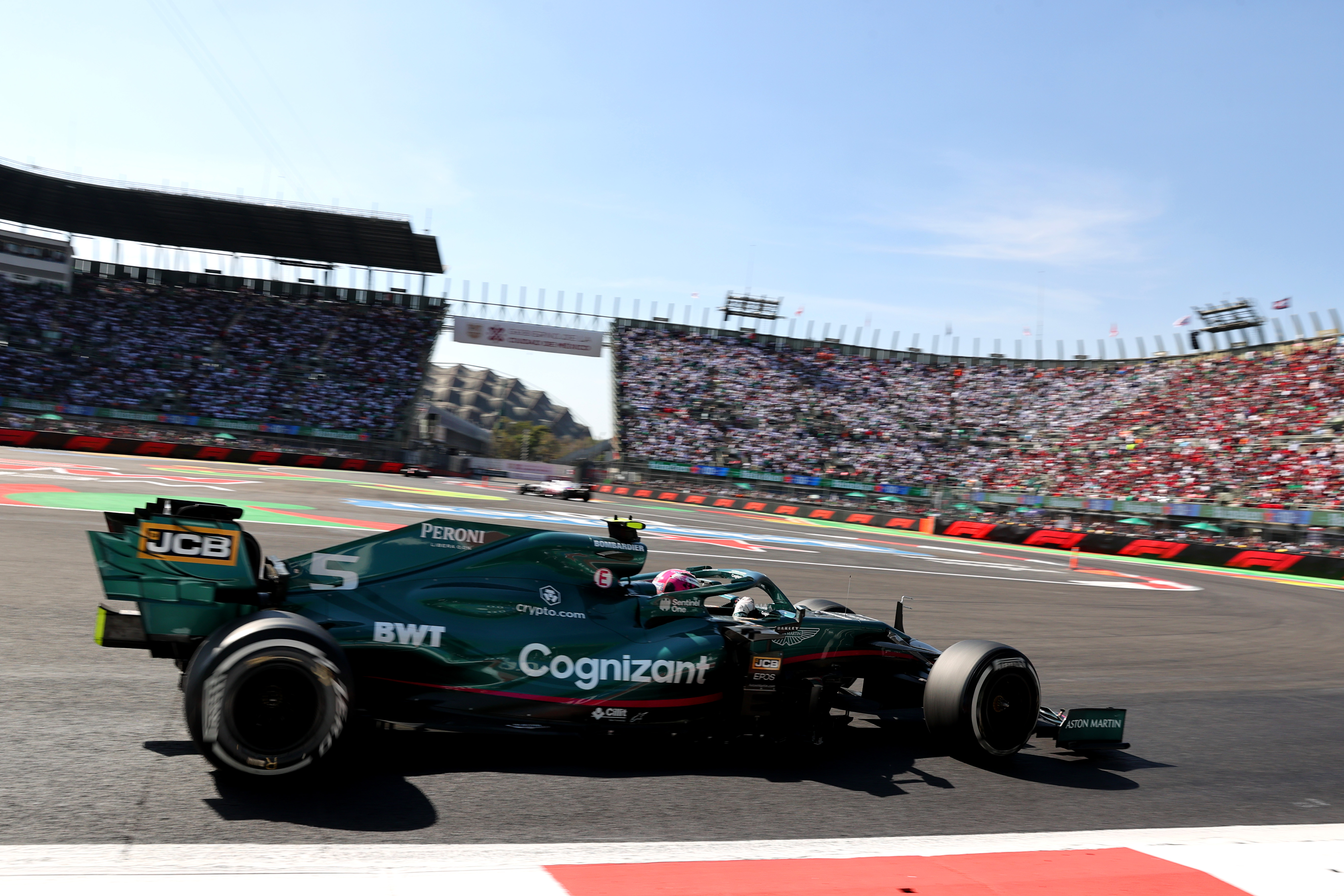 In between Leclerc and Norris were those veteran world champions Sebastian Vettel, Kimi Raikkonen and Fernando Alonso, the latter having suffered a significant delay in the Alpine pits which prevented him from launching what was shaping up into a challenge on the Alfa Romeo.
Verstappen with only lapped cars occasionally in his mirrors kept his mind occupied with enquiring where Perez was in relation to Hamilton in between managing his tyres.
He was lifting and coasting but as he did so the fronts gradually began to lose temperature. Use a different engine braking mode and reduce the lift and coast, he was told. Doing that, the front temperatures returned, his pace improved by 1.5s and he set the fastest lap of the race to date, on lap 52, with 19 to go.
"OK," he was told. "Put it back to standard. It's nice to know that grip is there if you need it." That's the sort of margin Verstappen and Red Bull had to play with.
Perez by this time had halved the gap to Hamilton and continued to close. This looked a little like the last race at Austin when Verstappen was just going as fast as needed in the final stint to ensure he still had grip when it was needed. But it wasn't.
Hamilton was lapping only about 0.1s slower than he could have done. The tyre degradation was just too much. The longer the stint went on, the further off the pace the Mercedes fell. The saving grace for Hamilton was it was going to be very difficult for Perez to pass.
He'd got himself into DRS range by the 60th lap of 71. It took a while for Hamilton to get close enough to Norris' about-to-be-lapped McLaren as his tyres would overheat before he got to the 1.3s margin required to trigger the blue flags. But he did benefit from the DRS it gave him.
Once past, Hamilton got another break where he caught Alonso – just before the interlinked fast kinks where there's only one line. That cost Perez around 1s and delayed his getting back on terms with the Mercedes until the last lap.
He was almost close enough to throw it down the inside at Turn 4 and if he had, maybe Hamilton would not have blocked him, for he absolutely cannot afford a retirement. But Perez banked his podium instead and enjoyed the celebrations.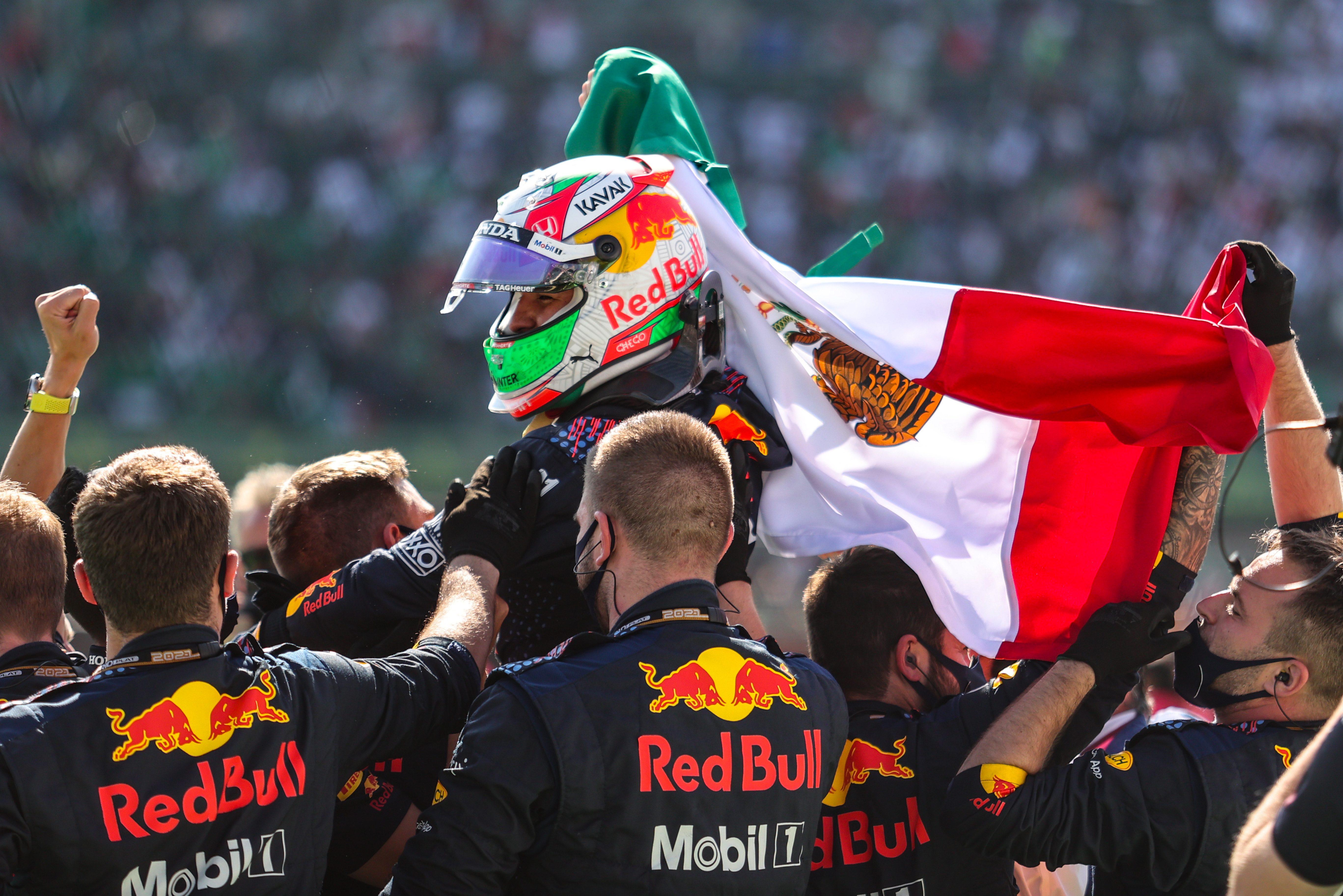 Verstappen was denied the fastest lap bonus point by Bottas who was pitted for a set of softs five laps from the end but rejoined just behind the Red Bull. Verstappen, realising what was happening, allowed Bottas past by backing off. Then quickly caught up to him again, demanding blue flags, so as to delay Bottas' attempt on the fast lap.
Mercedes got him out of that niggle by bringing him in again – just to create the space. He duly delivered it on the final lap. It may turn out to be important. But we'll probably only know that after Abu Dhabi.
Meanwhile Verstappen, at 19 points clear, looks in a good place with four to go.