In the previous couple of races Max Verstappen was nowhere on the grid but clearly favourite for the race on account of a big inherent speed advantage. But at his home track of Zandvoort, only a supreme effort on his final run edged him clear of Charles Leclerc's Ferrari, which didn't make the ideal lap.
This time, although Verstappen starts from pole, he doesn't have a significant underlying pace advantage over Ferrari and only a small one over Mercedes. In what looks set to be a two-stop race, things could get very tight and Red Bull may be relying even more than usual on its driver to make the crucial difference.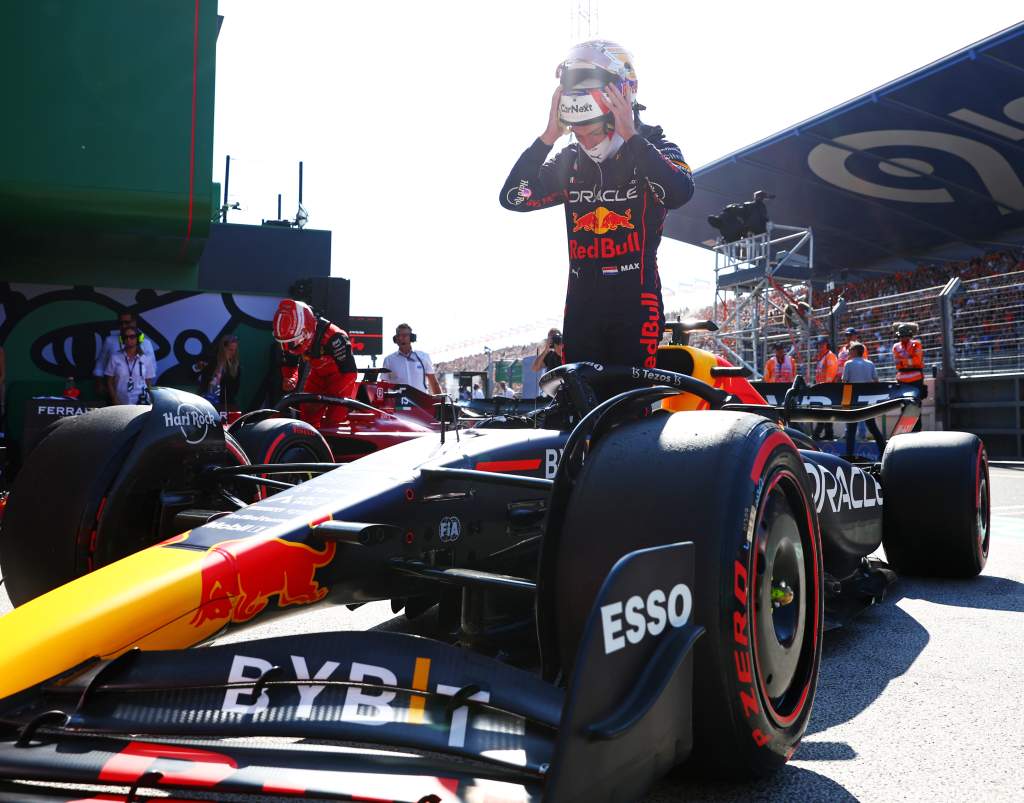 Anything less than a Verstappen victory would obviously be a big disappointment for the excited but good-natured orange crowd here and the pole will only have heightened those expectations. But that pole was at least as much down to a small Charles Leclerc error into Turn 10 as it was the RB18's pace and any Verstappen victory looks set to be far harder-fought than that he enjoyed here last year – or in the previous two races of this season.
"You see how quick [the form] changes," said Verstappen afterwards. "At Spa we were dominant but here it looked a bit tricky and was very close. On the higher-downforce tracks we struggle a little bit more. But it's still a quick car."
This was a weekend of catch-up after a gearbox glitch brought Verstappen's FP1 to a shuddering halt early in the session. That had a much bigger run-on effect than would normally be the case, for a couple of reasons.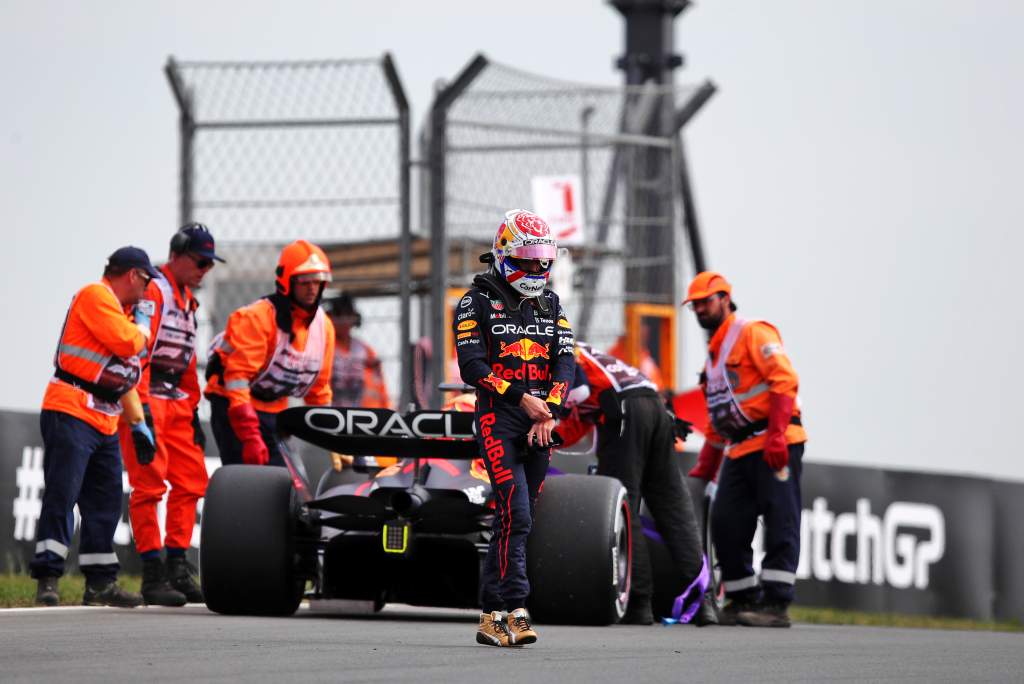 As the donkey work of tyre gathering date was now all on the shoulders of Sergio Perez, there was no parallel tyre comparison. Perez ran the early part of his session on the hard C1 tyre. It was only as he switched to the medium part-way through the session that it was realised the hard was essentially uncompetitive and could be discarded.
The limitations of the set-up, which had been tweaked around the hard tyre, were very evident and required a wholesale change into FP2. "But there was such a big hurry to get those changes made," said Verstappen, "that we got some other parts of the set-up not quite right." The unusually quick ramp-up of track grip as the session proceeded just made things yet-more difficult compared to those teams which had enjoyed a less compromised run through Friday.
A totally different set-up was devised overnight Friday based on those errors. Into Saturday morning Verstappen was finally feeling in proper shape for the first time all weekend.
But the fact that a small bit of over-ambition through the banked Turn 3 on his last qualifying sim lap saw him bundled down to third by Leclerc and George Russell's Merc foreshadowed just how close the battle into qualifying was going to be.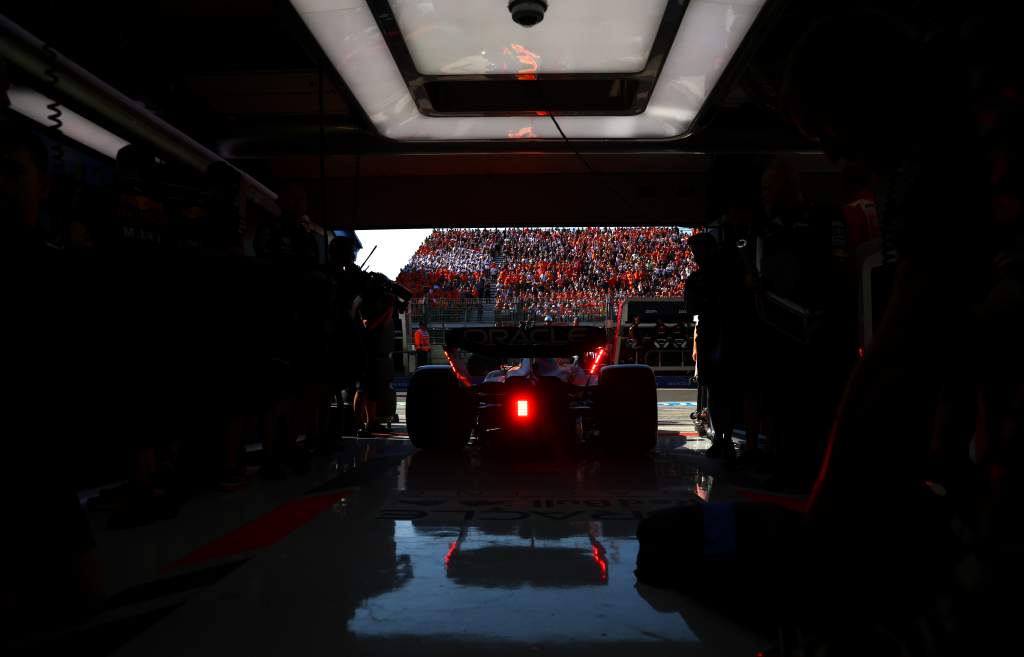 The fact that Verstappen did only one run in Q2 (on used tyres) yet was within 0.1s of Carlos Sainz and Russell suggested that on equal tyres he was surely favourite for pole. But it was more difficult than expected. In the final runs, at the point that Leclerc took just a little too much speed into T10, he had been 0.5s up on Verstappen – and had Lewis Hamilton not had to back off for Perez's last-corner accident, he too was in real contention. At the point he was forced to lift, Hamilton was around 0.1s up.
A straightforward run for all three suggested the top 3 may well have been Leclerc-Hamilton-Verstappen.
With Leclerc having gone marginally fastest in the first Q3 runs, Verstappen's prep lap for his final run was somewhat compromised, through backing off in the first sector to create enough of a gap to Mick Schumacher's Haas. "Just getting one extra car in front of me I had to slow down a bit too much in the first sector so that when I started my [push] lap I felt like the tyres were not really switched on. I managed to recover a bit in S2. I knew I was losing a bit of time in S2 so just full risk through there on the last run."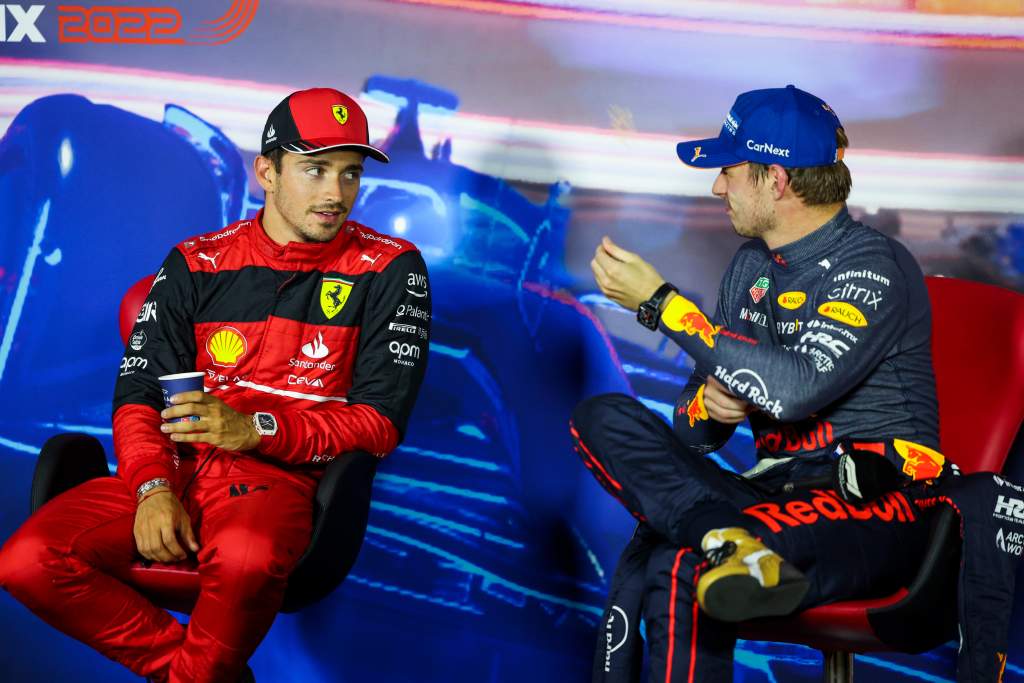 Looking at his lap in detail compared to Leclerc's, it's clear that Leclerc is able to brake later and harder, but that the Red Bull is stronger out of the corners. But the margins are small. Any differences in qualifying were as much about preparation laps and tyre temperatures as inherent difference in pace – with the Mercedes right there, probably less than half-a-step behind.
Verstappen doing Q2 on a used set of tyres gives him an extra set of new softs to play with – and that might be needed. If he takes victory tomorrow it will have been hard-fought.