Mario Andretti has backed IndyCar star Colton Herta to switch to Formula 1 amid speculation the Andretti family is close to buying into the Sauber team.
Herta is only 21 years old but is already a six-time race winner in IndyCar and has finished in the top five in the championship the past two seasons with Andretti Autosport.
Team owner Michael Andretti, an ex-F1 driver and CART champion, is understood to be in discussions with Sauber's owners about buying a majority stake in its controlling company and taking charge of the Sauber-run Alfa Romeo F1 team.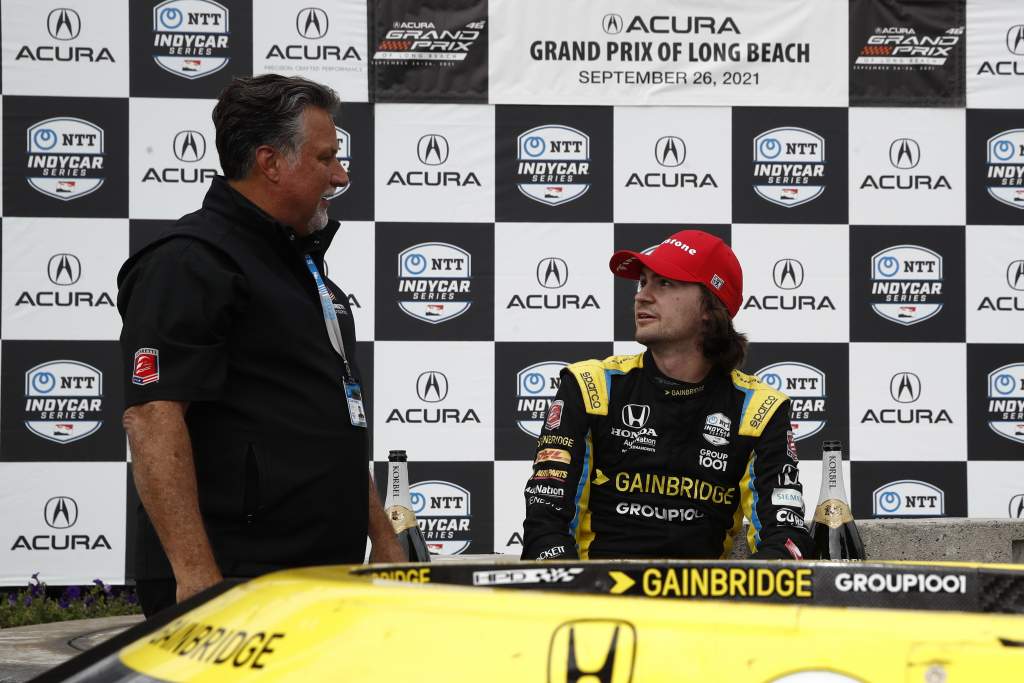 If that happens, it is looking increasingly likely that the Andretti operation will seek to place Herta in its F1 team – perhaps as early as 2022, although that would require assistance from the FIA in getting Herta an F1 superlicence, which he is current ineligible for.
This weekend is F1's United States Grand Prix, where it has been suggested the Andretti organisation has been trying to facilitate Herta taking part in Friday practice.
Mario Andretti, the 1978 F1 world champion and Michael's father, says he sees a "lot of desire" from Herta to make the switch.
"In America you can be quite satisfied to have a good career right here, with IndyCar or NASCAR," Andretti told the F1 Nation podcast.
"But I see clearly with Colton that F1 is in his mind very strongly.
"Timing is good for him. We'll see what happens but there's some action going on on that front.
"We'll see what happens."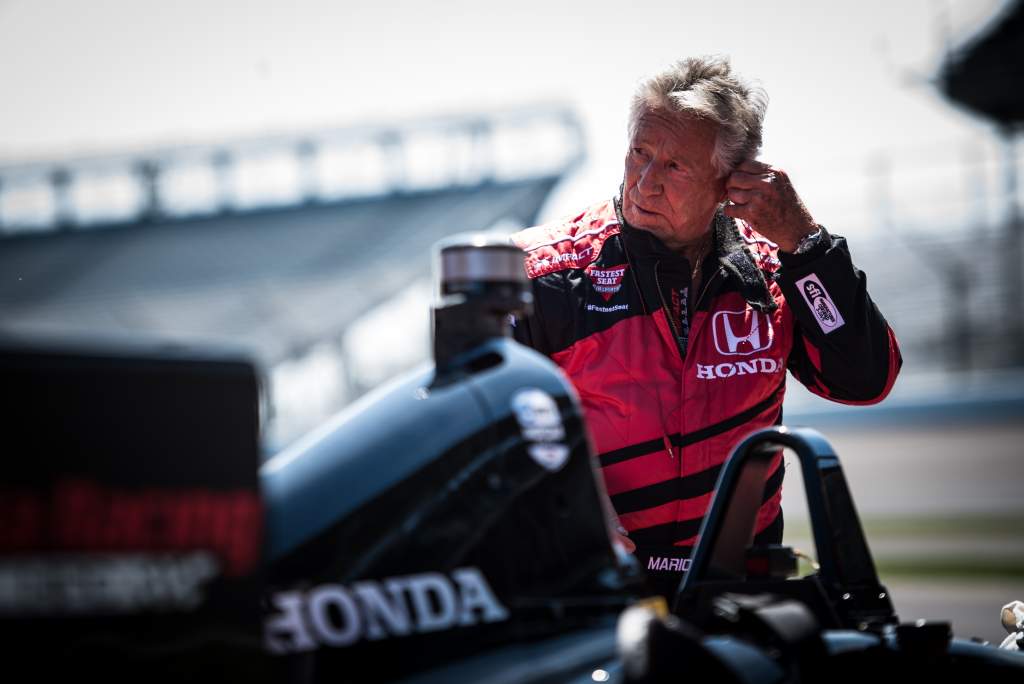 Pushed on that "action", Andretti stressed that he himself was not involved so it was not his place to comment.
"I wish I could but there are some loose ends and I'm definitely not a spokesperson for the team," he said.
"I wish I could but I probably don't know enough to be useful!"
Next year the United States GP will be joined on the calendar by a race in Miami.
It is part of F1's concerted effort to expand its reach in the US and an American driver is considered an important part of that.
Herta would be F1's first American driver since Alexander Rossi's partial campaign with the back-of-the-grid Manor team in 2015 and its first full-time driver from the US since Scott Speed (pictured below).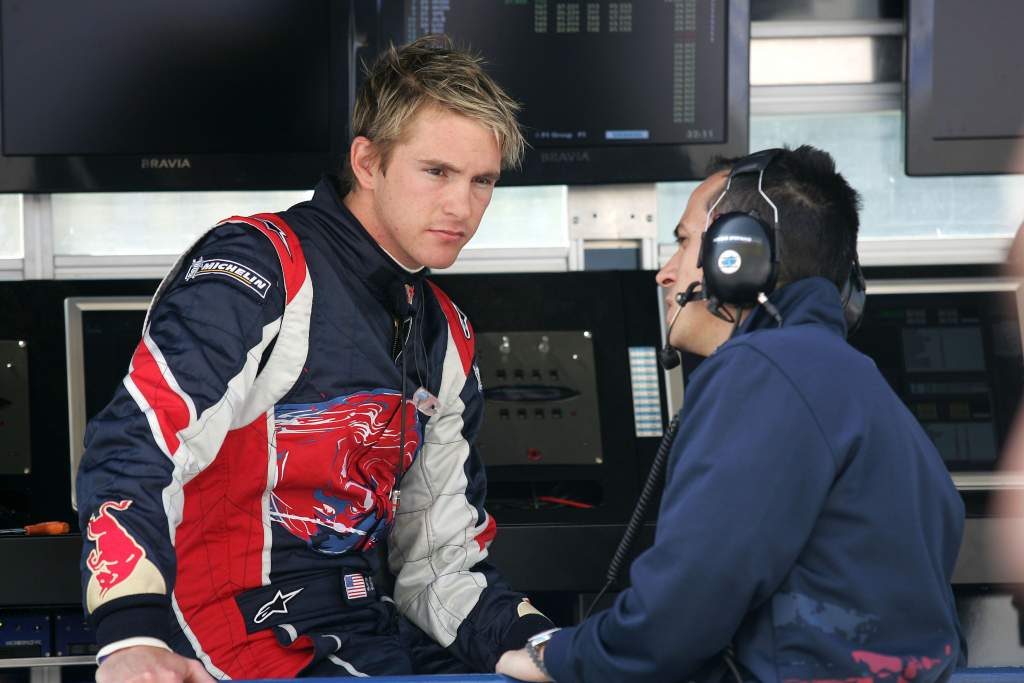 Andretti said it would be "awesome" to see a driver from the US "with a representative team" and suggested his son would have a serious plan of attack if he goes through with taking the business into F1, bringing the Andretti name back into grand prix racing with it.
"The teams he's fielding in Formula E, in Supercars in Australia, he's involved in seven different disciplines including some rallying," said Mario Andretti.
"It's a true business. He's very ambitious. Motor racing is life in every way.
"There are no boundaries for him. I'd love to see that because it gives me much more reason to stay connected and I love that."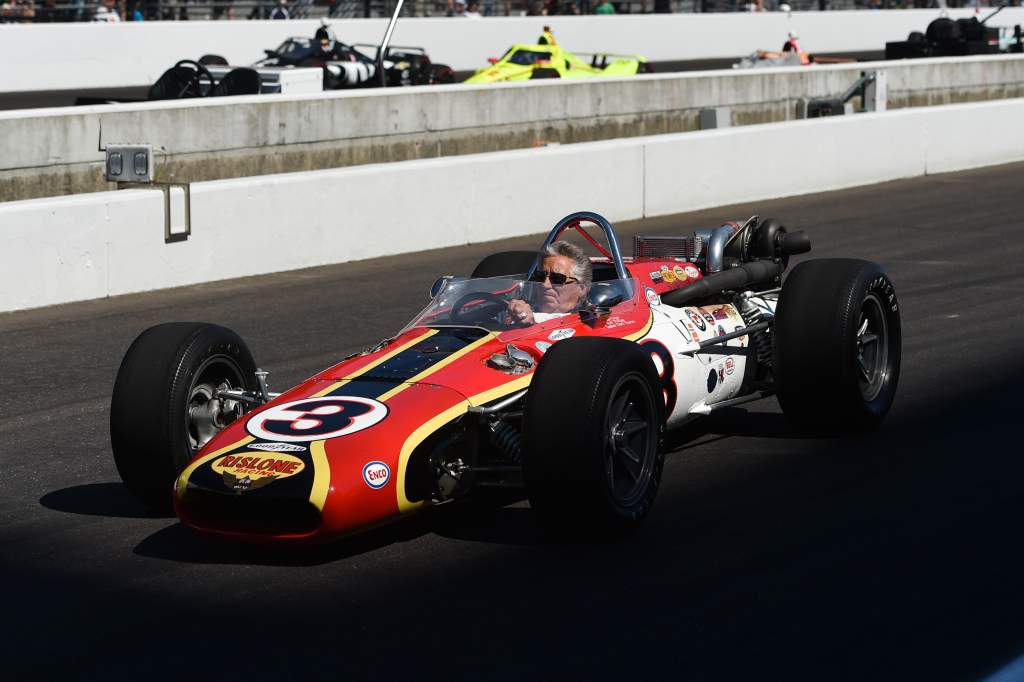 If this goes ahead as expected, Andretti thinks Herta would "fit there quite nicely".
He believes Herta's transition would be helped by grounding in European categories, as he raced McLaren F1 driver Lando Norris in the British FIA Formula 4 series in 2015, then spent a year racing traditional Formula 3 machinery in Euroformula Open alongside a handful of races in the UK's BRDC F3 series.
Andretti was effusive in his praise of the driver Herta has developed into since returning Stateside and working his way into IndyCar.
"He immediately was a force to be reckoned with in the supporting series to IndyCar," said Andretti.
"And when he moved onto IndyCar immediately he was a winner – in a good way, not lucky.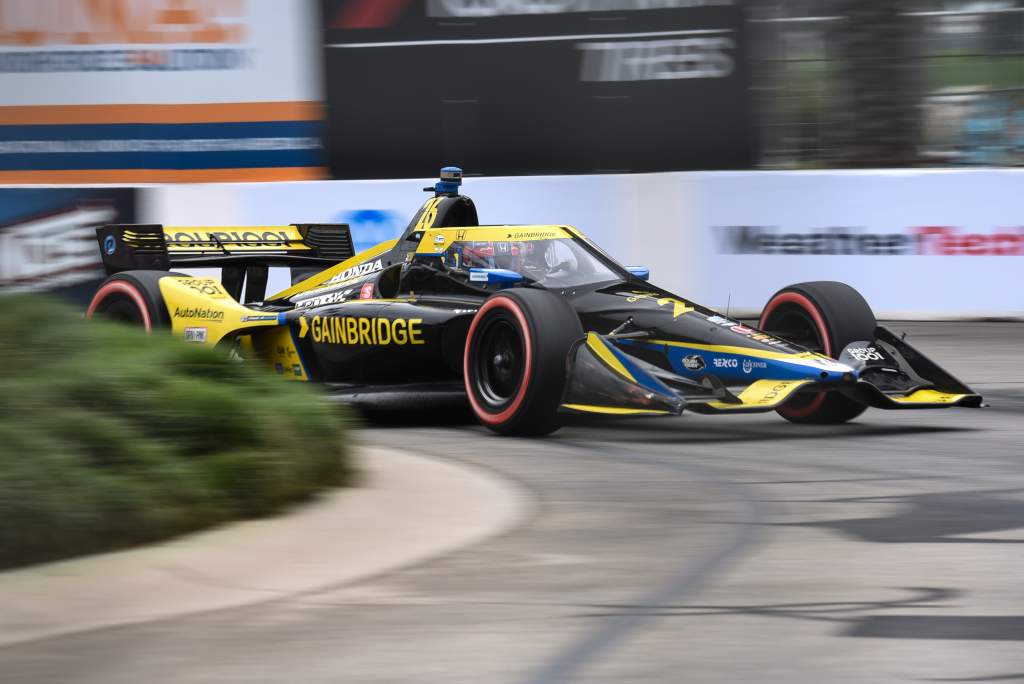 "[He has] speed and good calculation. The last race he won, he started 14th at Long Beach.
"I wouldn't have given him a 30% chance of winning and there again he came right through the best of them.
"He has quality that, in my opinion, comes along every couple of decades.
"I would love to see someone like that get a crack at Formula 1."