Haas heads to its 'home' grand prix at Austin this weekend with little chance of scoring points as everyone in the team counts down the days to next year's rules reset. But just three years ago Romain Grosjean started the United States Grand Prix as high as eighth with Haas on its way to fifth in the constructors' championship.
The American-owned team's six years in F1 can be split in two, with the first half firmly about its rise prior to the difficulties of 2019-2021, which leaves it in its current predicament of being comfortably slowest team in F1. But in its early campaigns, it redefined what was thought possible of a startup team.
Romain Grosjean declared "it feels like a win for all of us" when he finished sixth on the team's debut in the Australian Grand Prix in 2016. This was the consequence of a well-timed red flag that allowed Grosjean to change tyres during the stoppage, effectively permitting a one-stop strategy without the time loss associated with actually visiting the pits. But even more impressive was the fifth place from ninth on the grid in Haas's second race in Bahrain.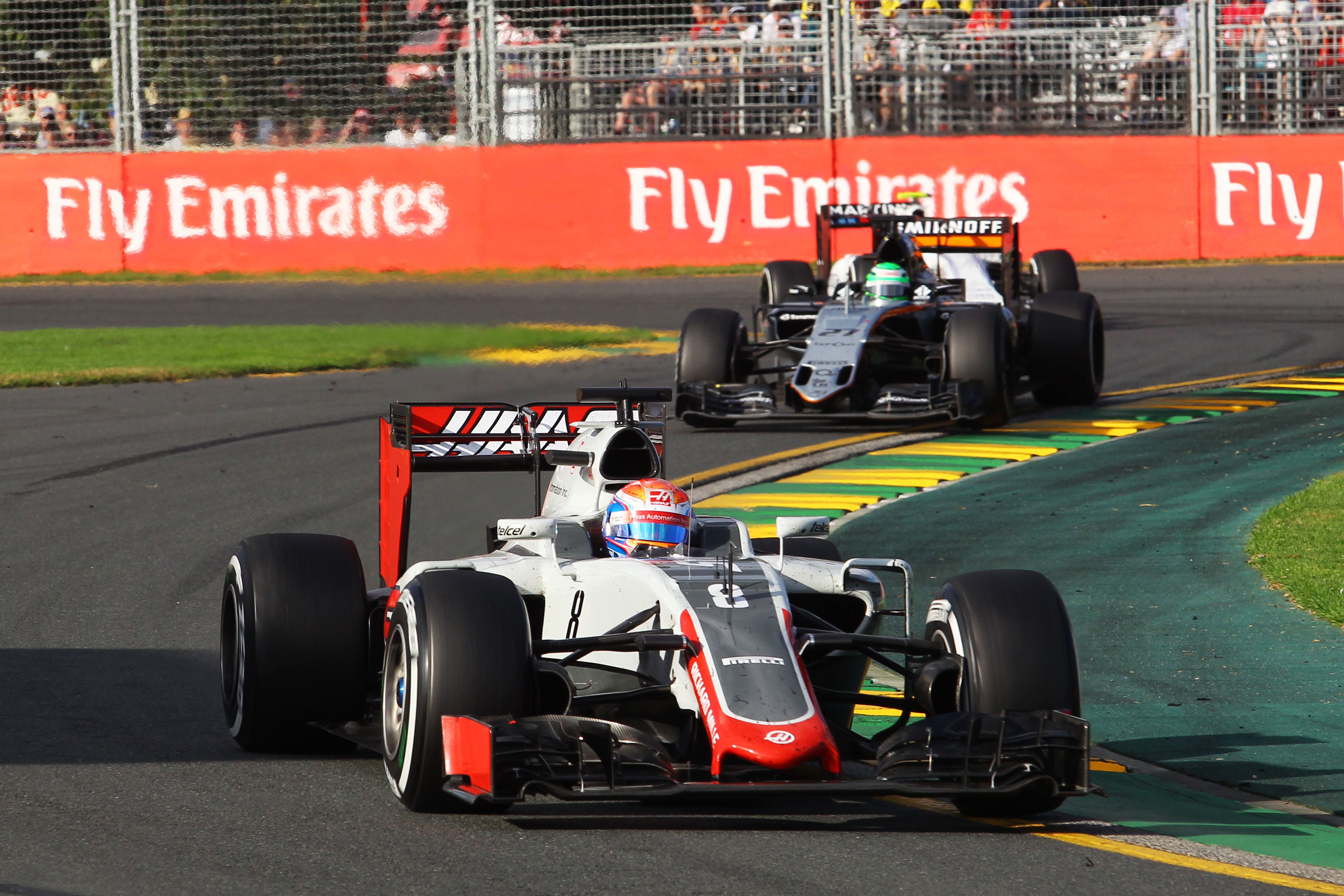 What mattered was that straight out of the box, Haas managed to run competitively in a race situation. Given the previous three teams to pitch up in F1 – Lotus (later Caterham), HRT and Virgin (later Marussia then Manor) managed a grand total of two points between them, all for Jules Bianchi's famous ninth place at Monaco in 2014 – that redefined what could be expected of a new team.
Of course, Haas wasn't a typical new outfit. Guenther Steiner's initial idea to build up a team to run a third car supplied by Ferrari was stymied by the rules not being changed to allow that.
But with technical partnerships in F1 by then de rigeur after being pioneered by the McLaren/Force India agreement first signed in late 2008, he realised there was a way to go towards being a customer team thanks to F1's listed parts rules.
The plan was conceived to do a deal with Ferrari to supply the parts that teams weren't obliged to design for themselves, which constituted the majority of the car. The listed parts rules for 2016 required the team to produce its own aerodynamic parts, defined as the monocoque, survival cell, front-impact structures, bodywork (with the exception of airboxes, engine exhaust and any prescribed bodywork geometries), wings, floor and diffuser.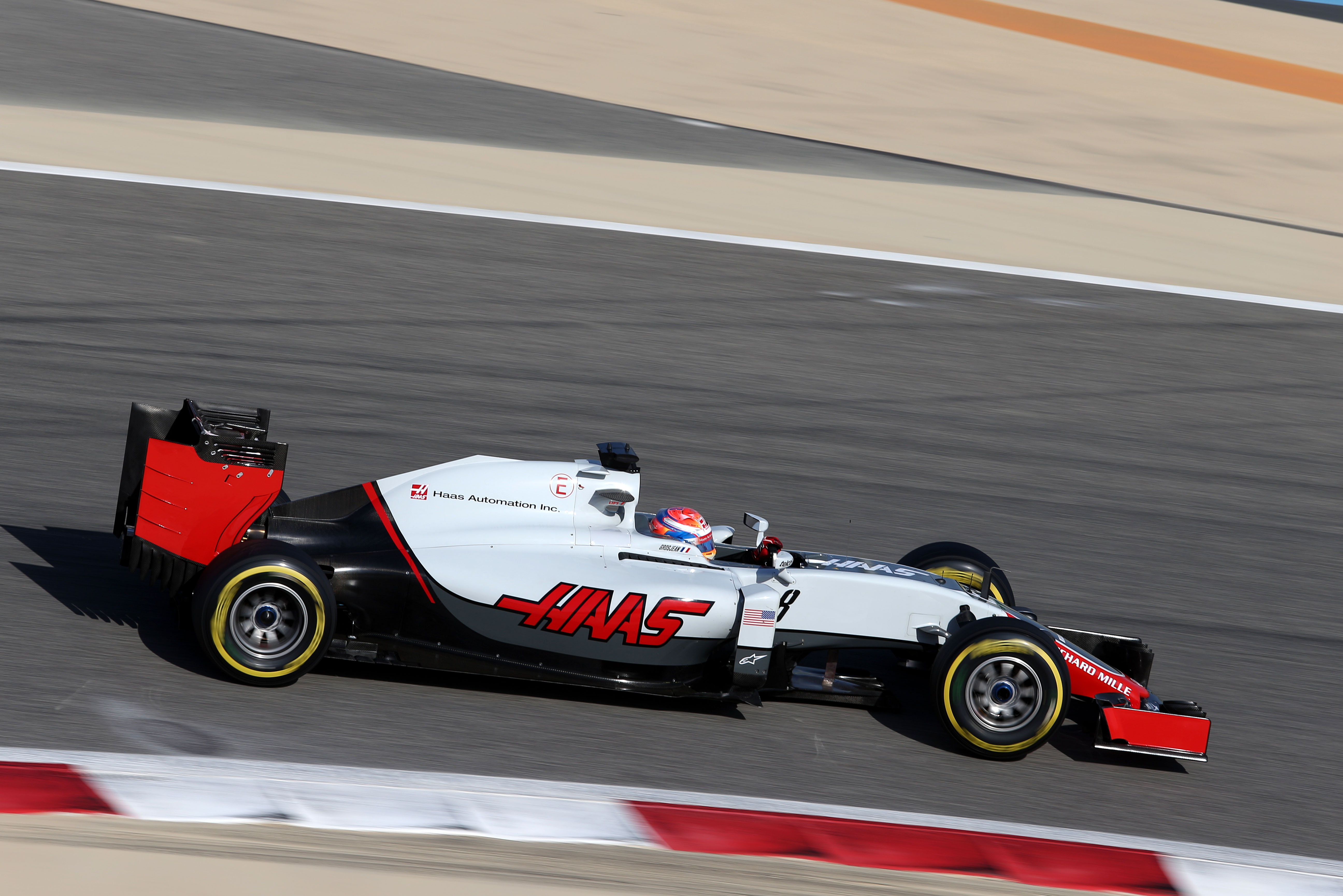 As well as the Ferrari supply deal, Dallara was engaged to do the car design work and oversee the windtunnel testing in Ferrari's Maranello facility. With the team's main headquarters in Kannapolis in North Carolina, a base was also created in Banbury in the UK for car preparation.
Gene Haas's team was therefore able to get on the grid and race competitively with a very different model to those pursued by the other teams, all of which produced more of their own components.
While controversial, it was completely legal. Haas's strong start meant there was plenty of griping from rivals and the listed part regulations were tightened up slightly as a result. But the basic model for Haas didn't change during those early years. With the latest-specification Ferrari parts, Haas could concentrate on the key performance areas such as aero, and was able to produce a string of brisk cars.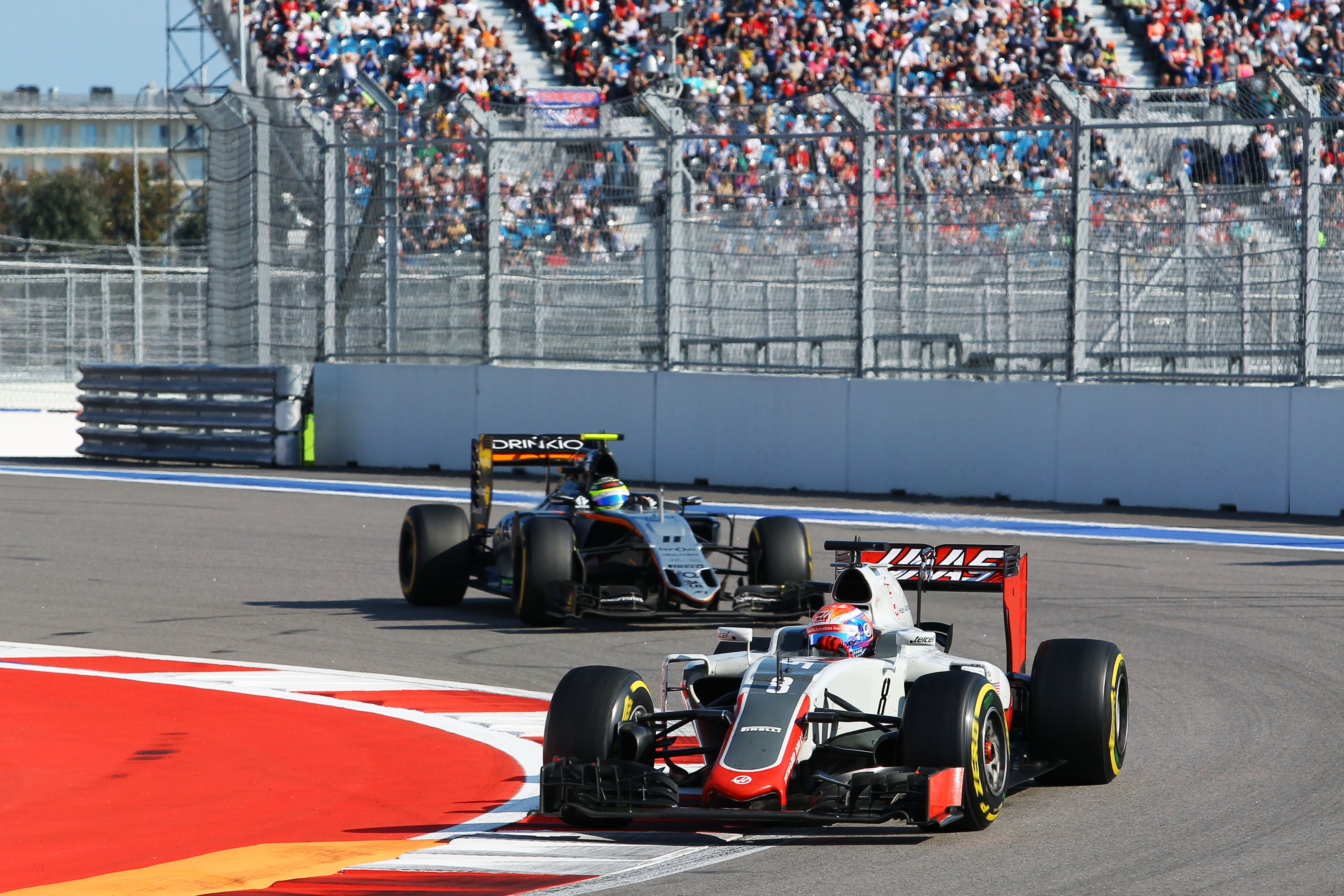 The remarkable start in 2016 wasn't sustainable, although Grosjean did add an eighth place on the team's fourth start in Russia. But thanks to a seventh place in Austria and 10th at Austin, Haas ended the season with 29 points and eighth in the championship.
Today, you'd describe that as respectable but it was unheard of for a startup F1 team, the best since Sauber was seventh back in 1993.
There were suspicions Haas might succumb to 'second-season syndrome' in 2017. After all, it had plenty of time to prepare for 2016 – doubly so given its original entry for 2015 was deferred to allow sufficient time to prepare – but for '17 had to develop a new car while operating and improving its existing one.
But although the '17 Haas was fractionally slower on average relative to the pace, the results were more consistent.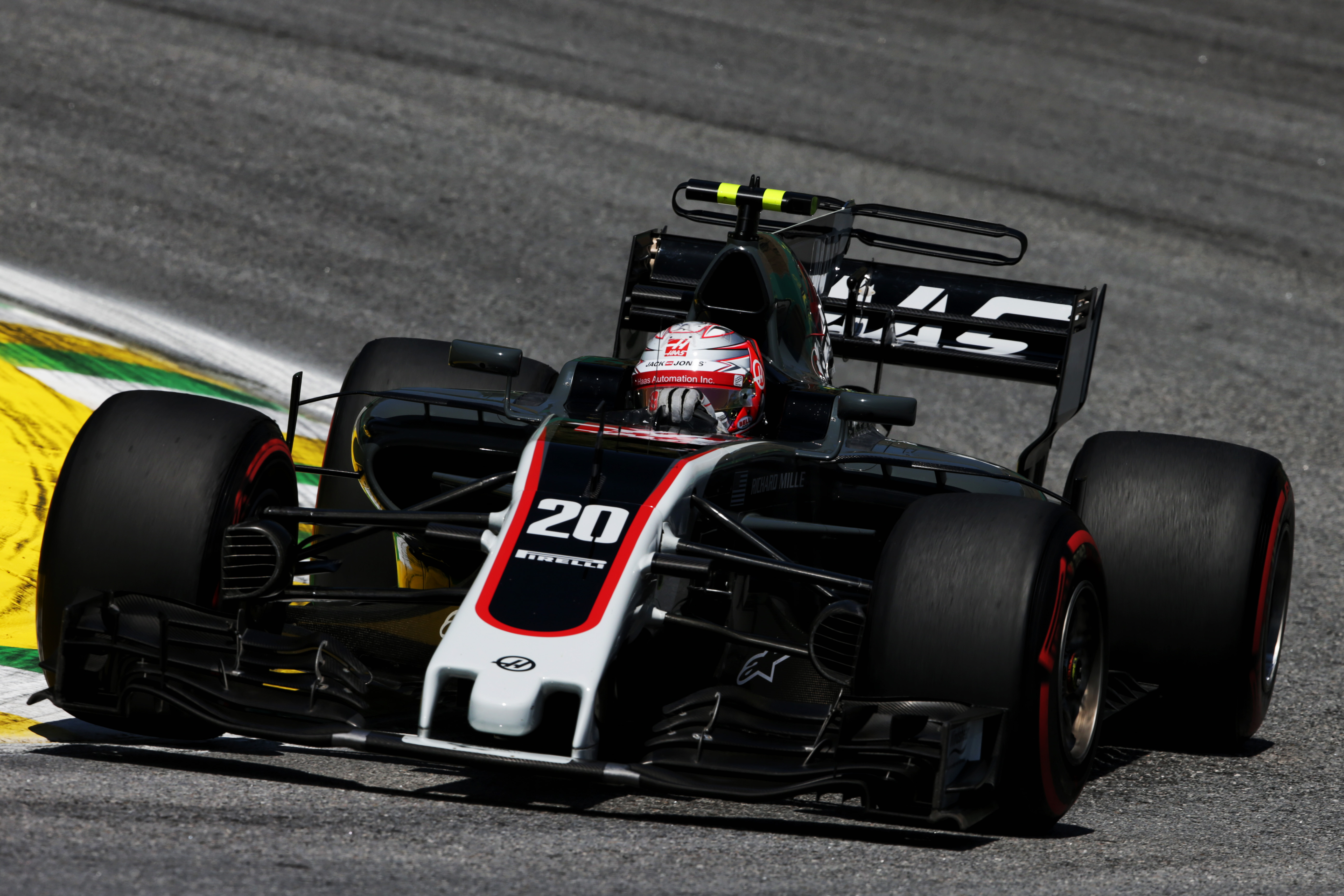 This was helped by the replacement of Esteban Gutierrez, who had a frustrating season in '16, by Kevin Magnussen – who turned down a one-year extension with Renault for a three-year Haas deal. The result was 13 points finishes, a total haul of 47 and a repeat of eighth in the constructors' championship.
During '16 and '17 there was a certain inconsistency to Haas's performance, which exposed an unavoidable weakness in the team.
Despite the fact the team was packed with experienced F1 personnel, it took time to build up and sharpen the working practices, particularly when it came to efficient data analysis – the process of sifting through the vast amount of data from the car and turning around set-up ideas during grand prix weekends.
The same could be said for 2018, even though the improvement was clear. Outside of the big three – Mercedes, Ferrari and Red Bull – Haas had the fastest car on average and racked up 93 points to take fifth in the standings.
There were still rough edges, most painfully the double pitstop blunders in Australia that cost both Magnussen and Grosjean top-six finishes. Such errors, as well as the occasional difficult weekend such as Mexico – often a bogey circuit for Haas – and disqualifications at both Monza and Austin that cost points, added up to a 29-point deficit to Renault.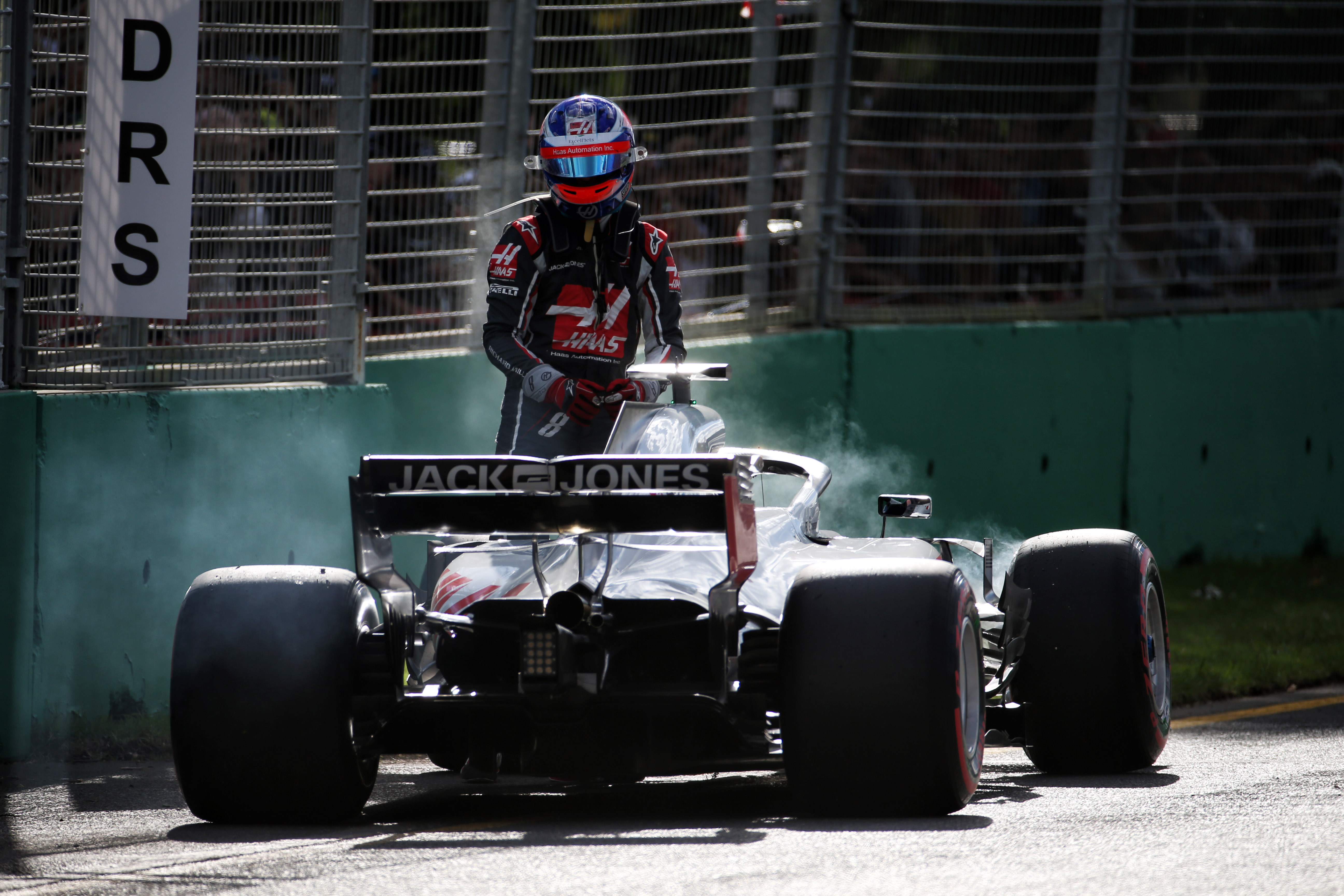 But the point had been well and truly made. In only its third season, Haas had finished ahead of McLaren – although was fortunate to have beaten Force India/Racing Point given the team's slide into administration and rebirth as, technically, a new team wiped away points scored in the first half of the season.
In finishing fifth, Haas proved that its controversial, but perfectly legal, business model could work.
Since then, aero troubles, question marks – since eased – about Gene Haas's commitment to the team given frustrations about F1's wider business model, driver clashes and the need to factor in commercial considerations into driver signings have made life tough for Haas and shattered the momentum built in those early years.
But for the home fans watching 'their' team's progress at the Circuit of the Americas this weekend, it's worth remembering that Haas is a team that has showed its quality before – and hopes to again after its long, drawn-out nadir.