An angry Charles Leclerc demanded answers after Ferrari threw away his Monaco Grand Prix victory in what must be a wake-up call in its Formula 1 title battle.
Two strategic blunders in just a few laps turned Leclerc's pole into fourth. It also stopped him taking back the championship lead he had forfeited a week earlier when a Ferrari engine failure – the cause of which the team is being super-secretive about – cost him victory in Spain.
These errors have made Ferrari waste an obvious pace advantage over Red Bull and denied Leclerc the chance to grab much-needed momentum in the title fight. They must also act as a reminder of the standard required to achieve their goals.
Ferrari has fallen short of that standard for a long time, way beyond failing to win races in 2020 and 2021. It is seeking an end to a title drought stretching back to 2008, after all.
An impressive start to the season suggested that the house Mattia Binotto was building was on far greater foundations than in recent times. But there is a legitimate concern that, not quite one-third of the way into the campaign, old weaknesses are emerging again.
Ferrari's last title bids in 2017 and 2018 fell apart due to driver and team mistakes, poor reliability and insufficient car development. Between the Spain engine failure, a strategic implosion in Monaco and Leclerc's spin at Imola, there are some easy similarities to spot now.
Team principal Binotto does not draw quite the same parallel but he has admitted that Ferrari has still not completed the journey to the team it needs to be.
"Certainly, it's a disappointment," said Binotto.
"When you've got the fastest car, you are scoring the pole, and you're not winning the race, it's a disappointment.
"What happened in Spain was a completely different story. We had a reliability issue while we were clearly leading the race.
"[In Monaco] there have been circumstances which make our life a bit more difficult. But we have not been great in judging and deciding.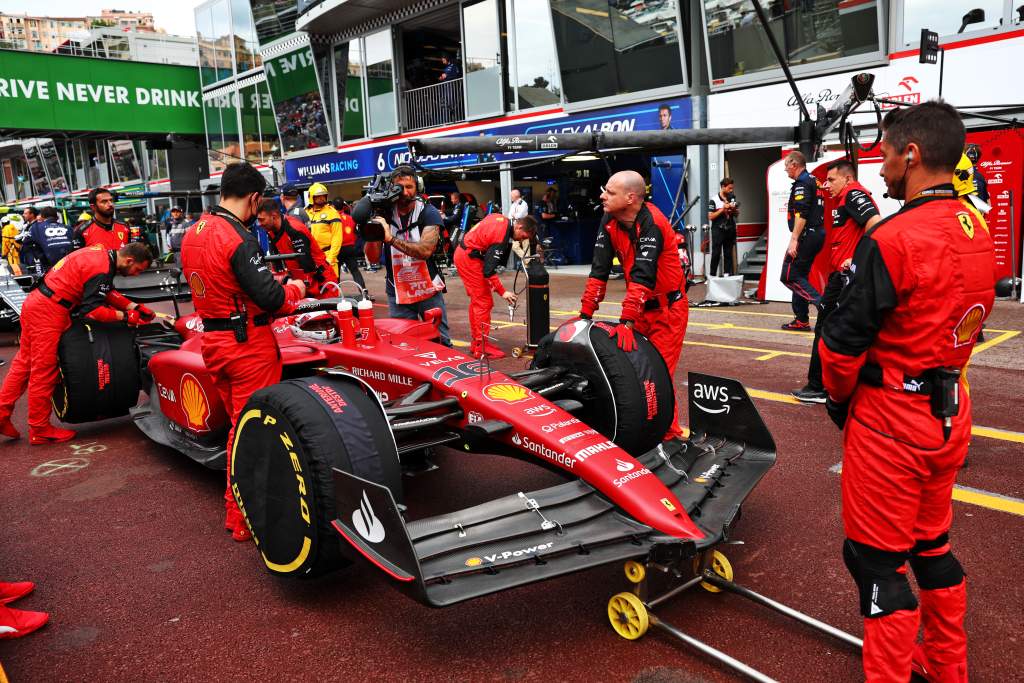 "So yes, it's a disappointment. I'm pretty sure that those situations will make us stronger.
"And we are pretty aware, being competitive is a fact. Winning is another task. It's another level of difficulty.
"I think as a team, we are still progressing, learning and maybe it will take some more time."
If the first three rounds of the season, after which Leclerc and Ferrari had big championship leads, had dulled Ferrari's sporting sharpness then Leclerc's post-Monaco anger should be the bucket of ice-cold water that shocks it out of any complacency.
The agony of losing a win on his home streets was responsible for the bulk of Leclerc's frustration but a likely second factor was the knowledge that for the second weekend in a row he was denied a victory by the team, in some way, not being good enough.
Ferrari knew this. Binotto said the simple fact of finishing fourth from pole, in Monaco, forced the admission that "we made mistakes in our judgements, and we made mistakes in our calls".
The team's initial post-mortem was able to pick out the basic details. Binotto said Ferrari had underestimated Sergio Perez's pace on the intermediates, which is what allowed him to undercut Leclerc from so far behind in just one lap.
Then a few laps later Ferrari mistakenly thought it had time to complete a double stack with Carlos Sainz and Leclerc, changing them to slick tyres on the same lap, but realised too late that Leclerc was too close and would be delayed. The couple of seconds he lost meant Max Verstappen, the championship leader, jumped Leclerc into third.
"We made mistakes, I think it's straightforward," said Binotto. "What was the process that brought us to that, it will take some more time to look at it and have a clear explanation."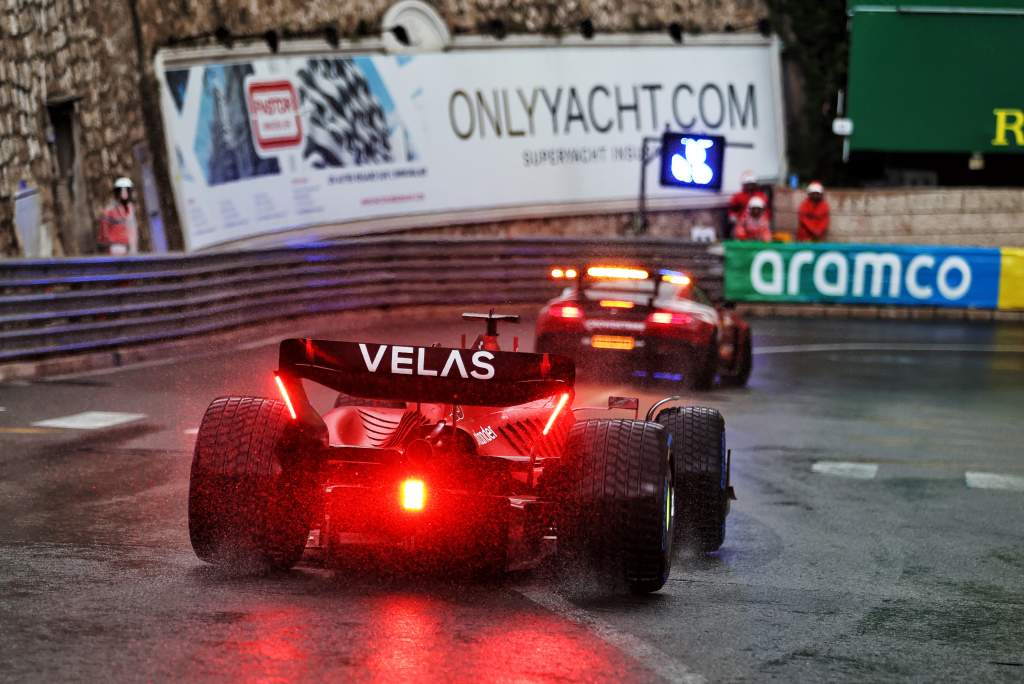 As Leclerc was lacking all these details immediately after the race, his willingness to be so critical of the team was out of character but understandable. But by the time Binotto and Leclerc were talking in Ferrari's late-Sunday media briefing, the drivers had been debriefed.
It was telling that by then, Leclerc was still not satisfied with what he'd learned. He would not have the answers he needed until "a bit later on" – indicating the simple initial explanations were not going to smooth the situation over immediately.
"We'll have quite a bit of meetings in the next few days to understand that as a team," Leclerc said, effectively echoing Binotto's comments moments earlier before the drivers had arrived.
"We still need to discuss a bit more and to go a bit more into details."
A few days later, Ferrari does seem to have understood the failings in its processes. Sporting director and head of strategy Inaki Rueda has effectively summarised the errors as two mistakes with how it calculates and monitors the gaps between cars.
With Perez, Ferrari's mistake was basically – as Binotto had first mentioned – underestimating Perez's pace on the intermediates based on how it had extrapolated the laptimes from those who had already switched to inters and how it interpreted the live timing data.
Ferrari's tools were clearly to blame for that as Rueda revealed that at the last timing reference it had (Leclerc coming through the Swimming Pool chicane), its expectation was for Leclerc to emerge one second ahead of Perez. Instead, Perez quite clearly took the lead – Ferrari reckons he went "nine seconds faster overall" on his out-lap.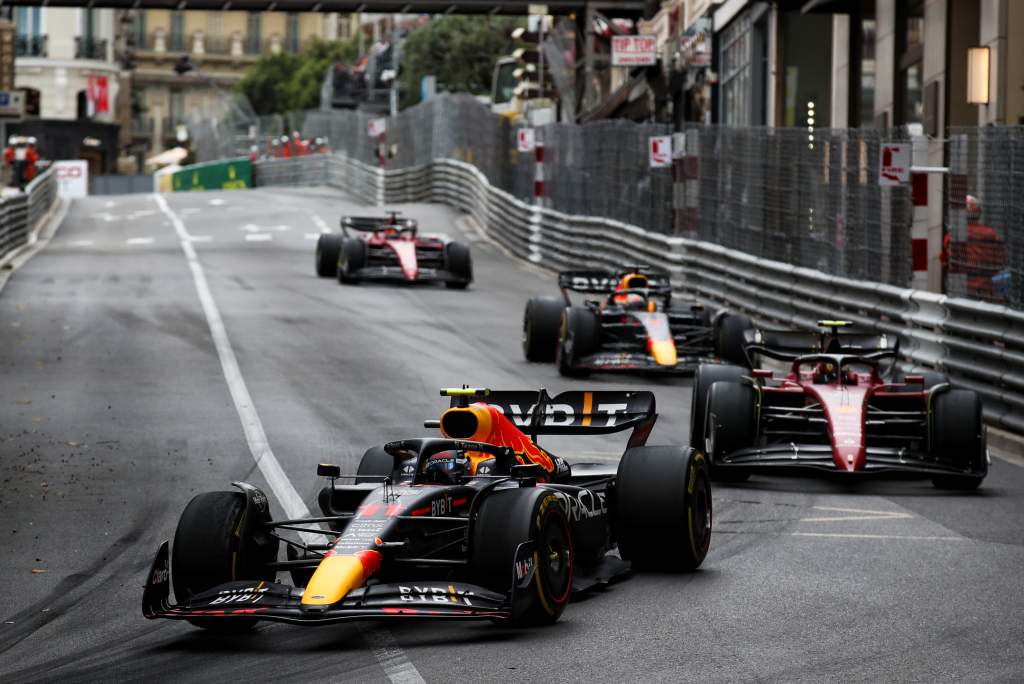 As for the error leading to the double stack, Ferrari knew it was taking a risk in the first place. It thought it would have a 5.5-second gap between Sainz and Leclerc to complete a procedure that it normally allows six seconds for. But at the end of the lap Ferrari observed the gap shrink rapidly, to just 3.5 seconds at pitlane entry. The last-second attempt to get Leclerc to stay out was too late.
"We come away with a bittersweet taste in our mouth," said Rueda. "We did some very good things, we did other things we're not so proud of.
"We come back to the factory, we analyse what we did right and what we did wrong, we update our tools, our procedures, and we make sure we come back stronger from this experience."
This is the crucial outcome. There are still so many races to go that this defeat, like the one in Spain, doesn't determine whether Leclerc and Ferrari can be world champions this year. Singular results can't have that effect at this stage because there's so much time to make up the lost ground.
It's a wake-up call but, at this stage, nothing more. And one Ferrari appears to be alert to, as it is not trying to hide its shortcomings at all.
"We don't think we have been unlucky," Binotto said on Sunday. "It is not a matter of being lucky or unlucky. We made mistakes in our judgments.
"When you're leading the race here in Monaco, you should be in that position. And if not keeping the lead at least finishing second.
"Finishing fourth is showing that we did something wrong."