Alpine found itself contractually undermined by prospective 2023 Formula 1 drivers Fernando Alonso and Oscar Piastri last week.
The indication is that Piastri's actions have left Alpine more upset than the secret defection of its star driver Alonso.
Two-time world champion Alonso might have misled Alpine late on in their contract negotiations, but there are more than just hints now that Alpine outright feels Piastri has a moral obligation to race for the team in F1 next season.
The dispute over Piastri's contractual status for 2023 rumbles on after McLaren's plan to sign him from under Alpine's nose emerged last week.
Piastri is currently Alpine's reserve driver and the team is sure it has a binding agreement with him for 2023 – so sure that it even announced Piastri as its 2023 driver in place of the departing Alonso.
But that was done without Piastri's approval, and he took to social media to reject it.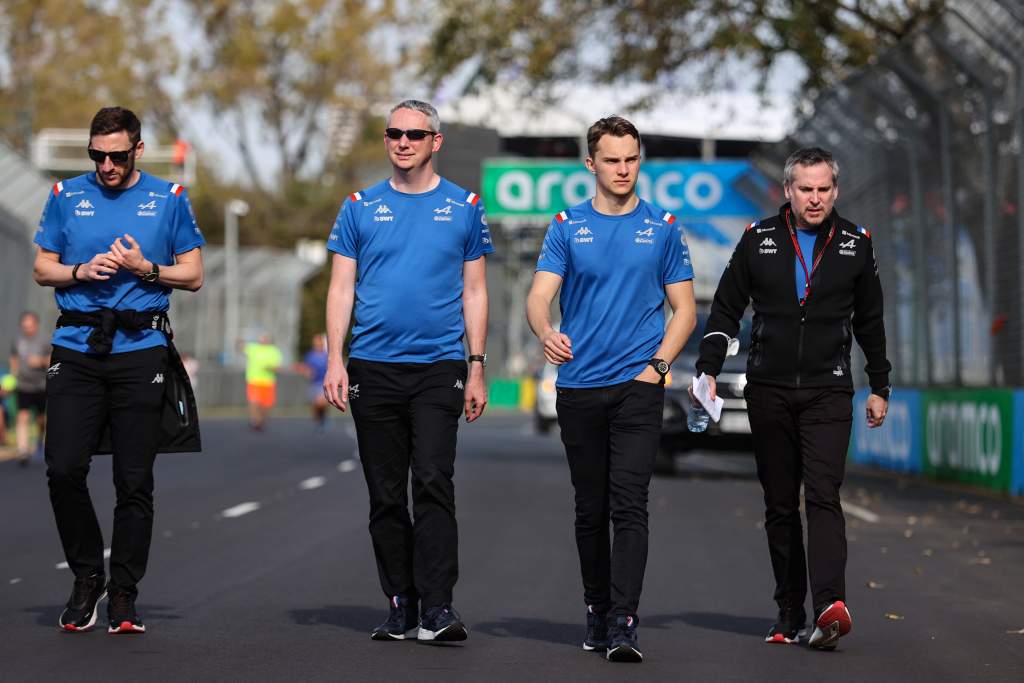 He is believed to have signed an agreement of some kind with McLaren and now the situation is at an impasse until, presumably, the FIA's Contract Recognitions Board can resolve it.
This will boil down to contractual "options" and specific legal wording, but Alpine has conveyed a clear view that something else should be factored in, too. Alpine remains confident in its legal position but a heavy emphasis on what it feels Piastri owes the team after it spent so much time and money investing in him is emerging.
Team boss Otmar Szafnauer has openly questioned Piastri's behaviour in an interview with Spanish newspaper El Confidencial, declaring "expected more loyalty".
The implication from Szafnauer is that Alpine expected better from Piastri. That won't matter in a legal context – this dispute is all about who has a valid contract – but it's telling that Alpine feels at least a degree of betrayal, something that Alonso has pretty much escaped being accused of because the story moved on so quickly.
Chiefly, the difference between the two is that Alpine accepts Alonso was a free agent and suspects he was motivated by money. Aston Martin could offer a bigger salary and a condition-less multi-year contract. Alpine is convinced Aston Martin's not going to produce a better car than its own while Alonso is there – so there's almost an air of resignation that it could do little to impact the final decision made by Alonso if the decision was driven by non-sporting factors.
Piastri, on the other hand, has made a decision that Alpine doesn't understand – unsurprisingly, Alpine believes it has a better long-term plan than McLaren does – and is genuinely disappointed by.
In him trying to escape the Alpine programme when all signs pointed to a long-term future together, Alpine feels a lot back is being thrown back in its face by Piastri.
It's worth pointing out that when we, and probably Alpine, say 'Piastri', it is usually to be taken with a few unspoken or unwritten extra words: '…and his management team led by Mark Webber'.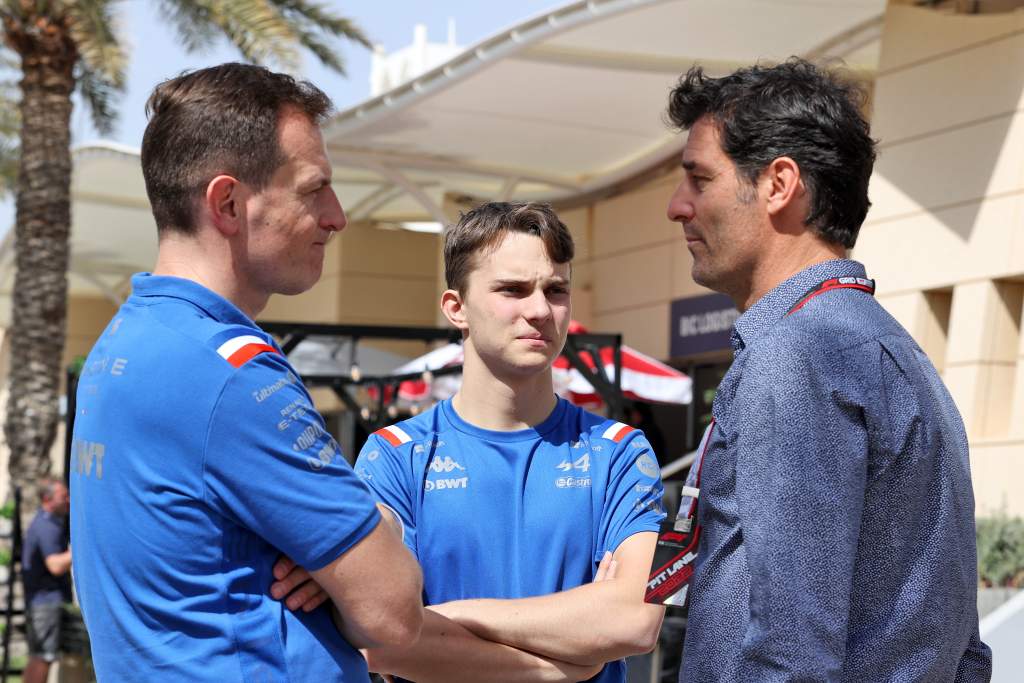 Many drivers have had to take tough paths over the years because they are led to believe it is the right thing to do for them. Right now, Piastri's in that bracket.
Piastri has never indicated anything but gratitude towards Alpine before now and it is unlikely he has revelled in finding himself in direct opposition to an organisation that has played a key role in the last couple of years of his junior career. He is simply following the advice of those closest to him.
But as far as Alpine's concerned that doesn't change the facts. Piastri has worked trackside at races this season, undertaken an extensive 2021 car testing programme at various tracks (he was projected to complete more than 5000km of testing by the end of the season) and was set to take part in at least two Friday practice sessions.
This was all with a view to preparing Piastri for his F1 debut at Williams, on loan from Alpine, and has come at considerable expense to his primary employer. Alpine says its investment in Piastri is in the millions.
Szafnauer has even made mention of seeking "compensation" for how much has been spent on Piastri based on an intended future together that Piastri is now rejecting.
Although, unless Alpine really does have a strong legal position, then compensation seems a bit of a stretch.
The team would presumably need a successful ruling of some kind to be entitled to that, whether it was an outright demand that Piastri and his management team compensate Alpine, or a contractual ruling in Alpine's favour that then empowers the team to agree a deal for McLaren to take Piastri anyway – but at a cost of some kind.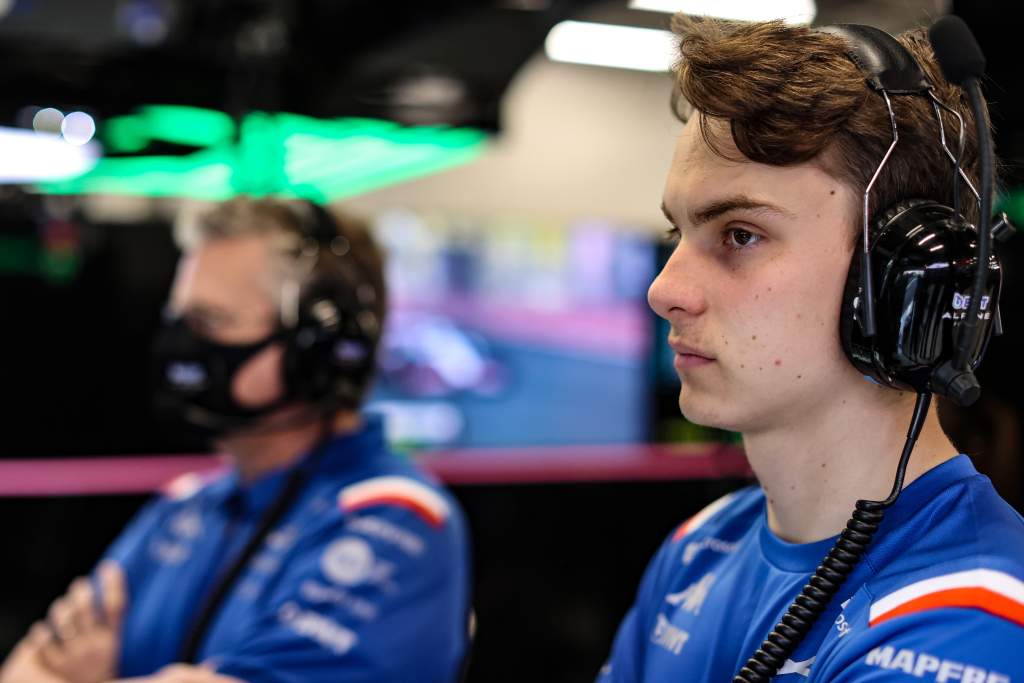 Still, to be talking in such terms shows how strongly Alpine feels about this. It is more than just missing out on a prospective driver, more than an unhappy driver walking away, more than a driver being tempted by a more lucrative offer elsewhere.
As Szafnauer said: "Unfortunately, Alonso has signed with Aston Martin and I understand why. But with Piastri, no."
Ultimately, Alpine is willing to admit that Alonso's departure is valid because the details provided by Aston Martin were more attractive to him than the details he had to discuss with Alpine – and because it recognises Alonso didn't have a contract.
While in some ways the same applies for Piastri – he may have been more tempted by the guarantee of a 2023 drive with an upper-midfield team, the salary, how the long-term project was sold, that sort of thing – the key difference is Alpine does feel that Piastri made a longer-term commitment to the team and has benefited greatly from Alpine honouring its side of that deal.
The final outcome will be determined by legalities, not sentiment. Alpine, perhaps understandably, may think that the lines are more blurred than that. Whether you sympathise or not depends on whether you think expecting loyalty is a naïve position for any F1 team to adopt.
If it's not airtight and written down, it's meaningless. In fact, even such agreements are there to be broken. Just ask Daniel Ricciardo, the man with a 2023 McLaren contract who has to be shoved aside if Piastri's going to make the move.
As hard as it must be for Alpine to be spurned by its own protege, F1 repeatedly proves that nobody is really owed anything.