Carlos Sainz declared after finishing second in the Canadian Grand Prix that it was the "first time this season that I can say I was the fastest man on track".
But is arguably his strongest performance of the season proof of a breakthrough after his early-season struggles with the Ferrari F1-75?
The 27-year-old endured a disappointing start to his first season in a frontrunning car during which he was comprehensively outperformed by team-mate Charles Leclerc. The signs of his struggles were there from the start after he described his run to second as part of a Ferrari one-two in the Bahrain season-opener as "my most difficult" for Ferrari.
Although Sainz's second place in Canada was his fifth podium finish of the season, he's now 73 points off the championship lead and has notched up three retirements – with one, at Albert Park, the result of his own error.
Evaluating Sainz's performance level in Canada was more difficult than it usually would be given team-mate Leclerc was unable to act as a benchmark. Leclerc had a back-of-the-grid penalty, so didn't participate in qualifying beyond Q1, having ensured he would start ahead of Yuki Tsunoda.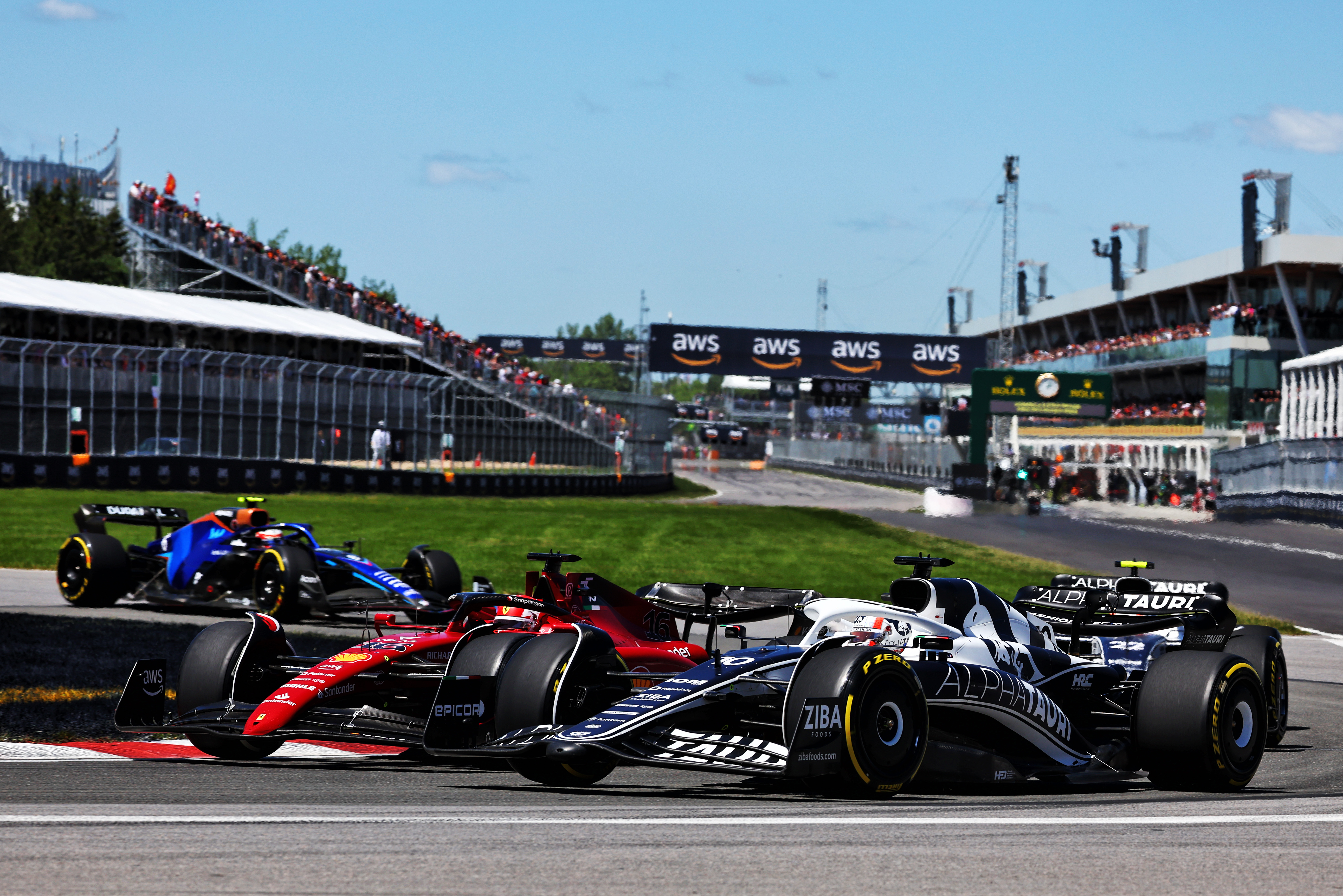 Leclerc not only spent most of the race in traffic but also was running less rear wing than Sainz owing to the need to overtake as he made his way from the back row to fifth at the chequered flag.
Therefore, it's entirely speculative to suggest what Leclerc might have achieved with a normal weekend and we can't rule out the possibility he would have been ahead of Sainz and perhaps even Max Verstappen.
But what we can say with certainty is that Sainz did appear more at home with a car that he's found difficult to deal with this year. He's not a driver who deals with rear-end instability well and although the Ferrari hasn't suffered from that characteristic constantly, the back end has had a tendency to get light unexpectedly. By Sainz's own admission, his wariness of that happening has dented his confidence.
This has often contained Sainz's pace. By contrast, Leclerc is a driver capable of dealing with unexpected rear snaps better than most and after putting some work in early on to adapt to the car – particularly in terms of the way he approaches the mid and late part of the braking zone – he has really gelled with the F1-75.
While Sainz did warn after the race that his confidence level could yet prove to be "very track-dependent", he had it in spades around the Circuit Gilles Villeneuve. Given the close proximity of the walls and the brisk chicanes that require aggression and precision, that's encouraging.
The way he clattered the kerbs hard lap after lap at the final corner despite the looming presence of the notorious 'wall of champions' at the exit is proof of that.
The key is whether that is repeatable at other circuits with different set-ups and corner profiles.
"I really want to focus on getting to a track and see if I can get myself in a good window of performance and comfort inside the car," said Sainz after the race.
"I think this weekend I did that, Right since FP1, I looked very quick, both in qualifying and race pace. In the race there I was pushing flat out without any fear of losing the car, like I had, for example, in Barcelona.
"And also, some good progress is being made. We've changed a bit of things on the car to try and make it a bit more to my liking, and they seem to be working.
"But at the same time, I think I need more circuits, I need more different kinds of corners to have a proper feel for that."
A first victory is surely not far away for Sainz, who has claimed 11 podium finishes in his F1 career. "I just need everything to click" was his verdict on the prospects of that, and Montreal was certainly encouraging.
He described himself as "feeling quite at home in the car", something that showed during his pursuit of Verstappen in the 16-lap dash to the flag after the safety-car restart.
"This weekend, I was quicker," said Sainz. "For the first time in the championship, I was the fastest guy on track, both on the medium and the hard I was catching Max on both occasions.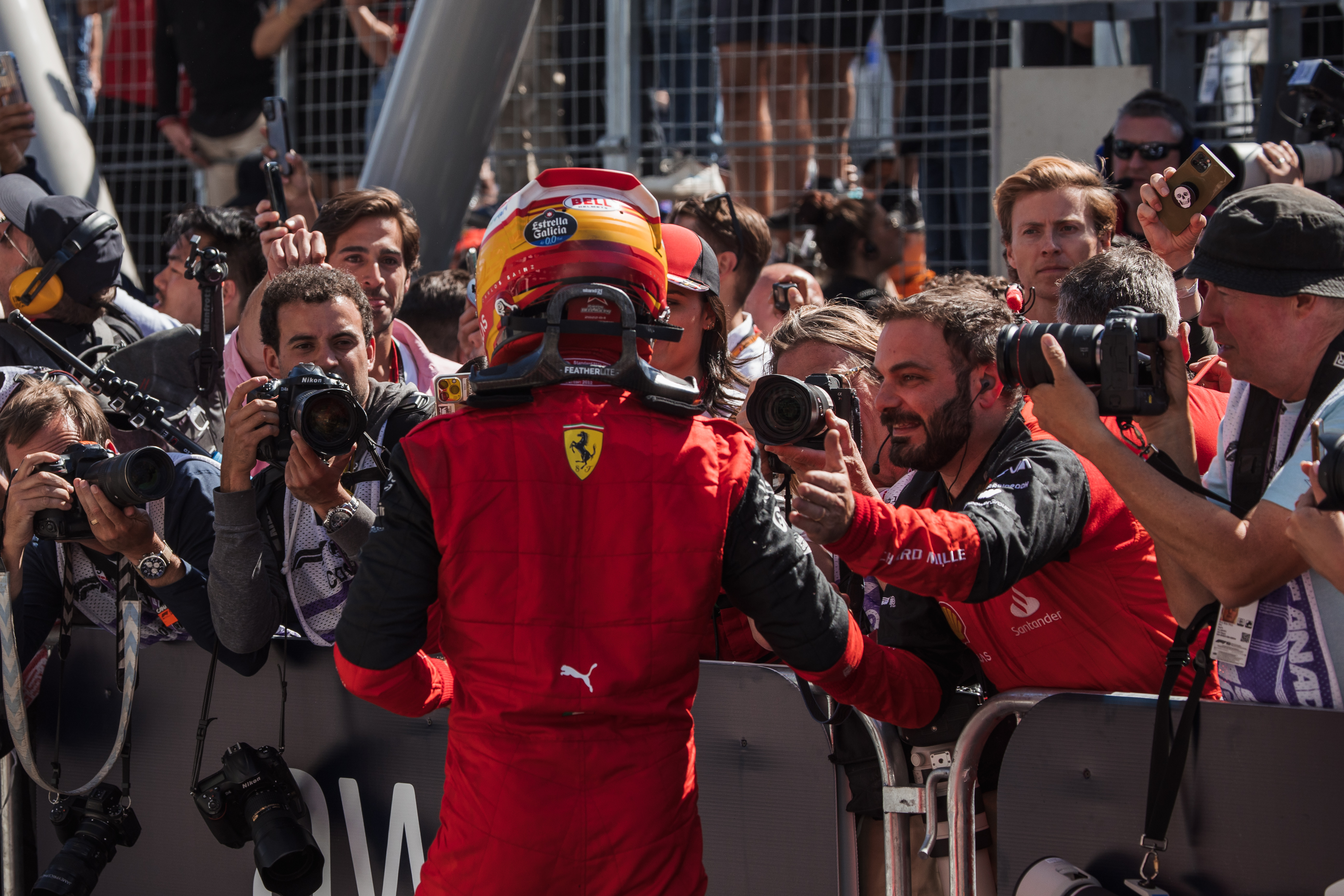 "I felt comfortable with the car. I was all over the place, close to the walls with confidence, ragging it. So it's a pity not to have had the first win."
That Sainz couldn't pass Verstappen is primarily a reflection on the characteristics of the car. He needed a mistake from Verstappen to get a clear chance even without the DRS and it wouldn't be fair to criticise him for failing to make a pass. But there was another aspect of his weekend that was a concern.
It's impossible to say whether a Ferrari could have beaten Verstappen to pole position in the wet qualifying session, but we can say with certainty that Sainz threw away second on the grid.
On his final lap, he set the fastest time of all in the first sector but then lost ground to Verstappen. He opted to be ultra-aggressive in the final chicane, which led to a moment on exit that allowed Alpine driver Fernando Alonso to outqualify him. Indeed, judging how aggressive to be, particularly late in qualifying laps when tyres are overheating – an area where Leclerc excels – has been a weak point for Sainz at times this season.
But the fact Sainz seemed comfortable in the car and could attack and put Verstappen under pressure in the race is encouraging. As Ferrari team principal Mattia Binotto said after the race, Sainz's Canada form is a positive.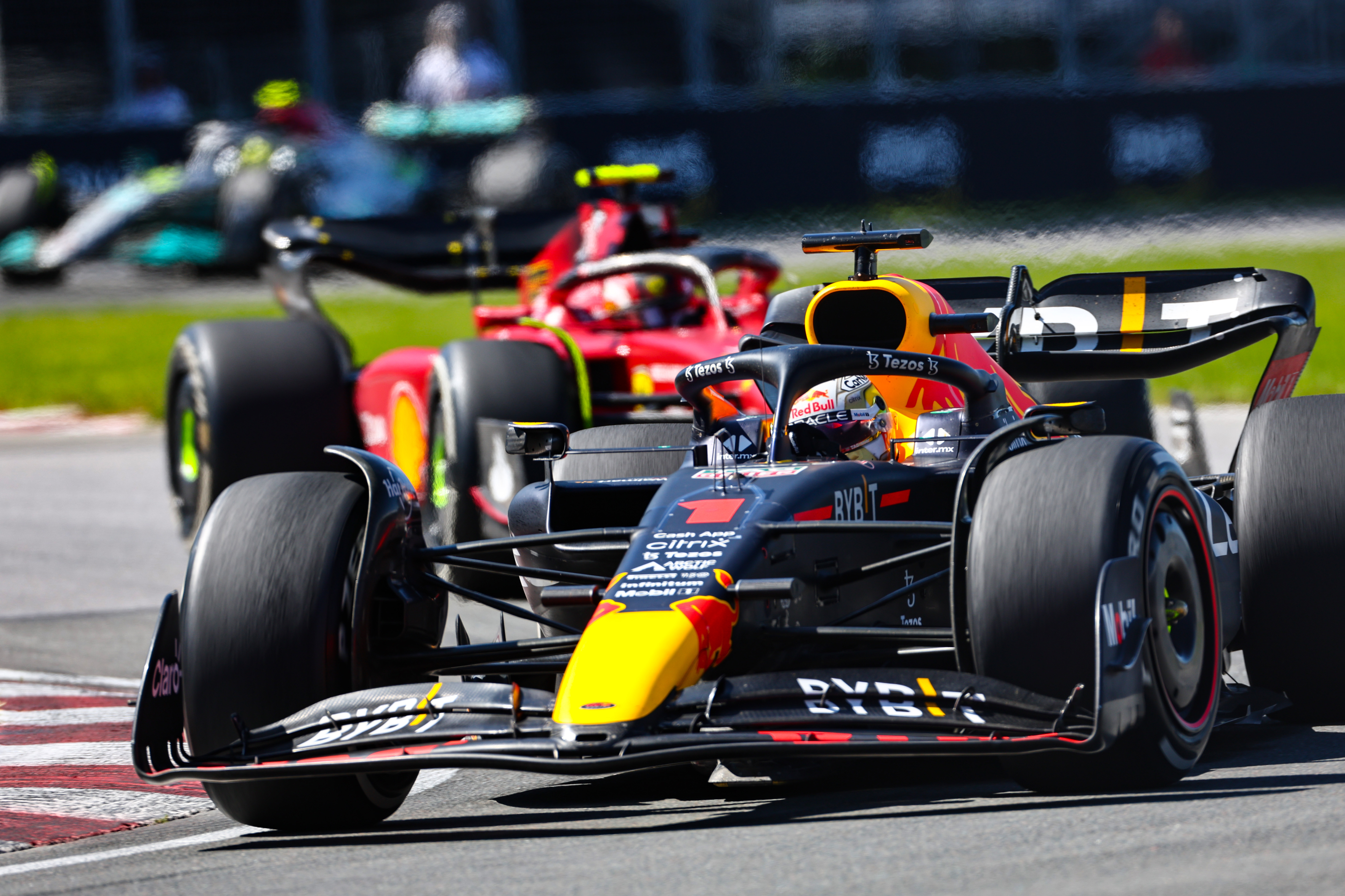 "Race by race he's gaining confidence, improving his driving and being faster and faster," said Binotto. "He's happy, he's more relaxed.
"I'm pretty sure that he will prove in the next races now that he's a contender for a win. I'm happy with the way he drove and important for us that we can count on him, to know that he can be very fast and have a strong race on a Sunday."
Sainz now needs to show he can be counted on every weekend, especially those where Ferrari needs a drive backing up Leclerc.
If he can do that, a first win is surely not far away.