Red Bull Formula 1 driver Max Verstappen has described his costly late crash in the Saudi Arabian as "terrible", with team boss Christian Horner calling it a "great shame" and "pretty brutal".
Verstappen led Q3 after his initial attempt but was jumped by both Mercedes drivers ahead of his final effort.
Yet he was a quarter of a second up on the pole time on his last attempt under the chequered flag, only to lock up heading into the final corner and slap the wall with his Red Bull's right rear as he tried to go around the left-hander.
He slowed and pulled over moments after the contact, and while nobody went on to challenge him for third place, there are concerns the resulting damage could require penalty-inducing changes.
"Yeah, it's, of course, terrible, but… it was, in general, a good qualifying, I mean, it was a bit hard to switch on the tyres here around the street circuit, but I knew the pace was there, and it showed in the last lap," Verstappen said.
"I didn't really understand what happened, but I locked up and I still tried to of course keep the car on the track, to try to finish the lap, but clipped the rear and I had to stop.
A dramatic ending to qualifying in Jeddah!

Max Verstappen hits the barriers on his final flying lap 💥

Leaving him in P3 – with title rival Lewis Hamilton taking pole!#SaudiArabianGP 🇸🇦 #F1 pic.twitter.com/1yFZfDdBQS

— Formula 1 (@F1) December 4, 2021
"P3 is a bit disappointing today knowing what lap I was on, but nevertheless it shows that the car is quick. And let's see what we can do in the race."
Verstappen later added that he braked in the same spot as his previous Q3 flying lap and avoided a mistake.
Horner suggested that by the time Verstappen had arrived to the final corner he was four tenths up, although it isn't clear whether that was relative to Hamilton's pole time or his own previous best.
"It's a great shame," Horner told Sky Sports F1.
"He'll be frustrated, I'm sure. He knows what a good lap it was. He just needs to put that behind him now, he's still P3 on the grid, needs to have a good start, anything can still happen in this race.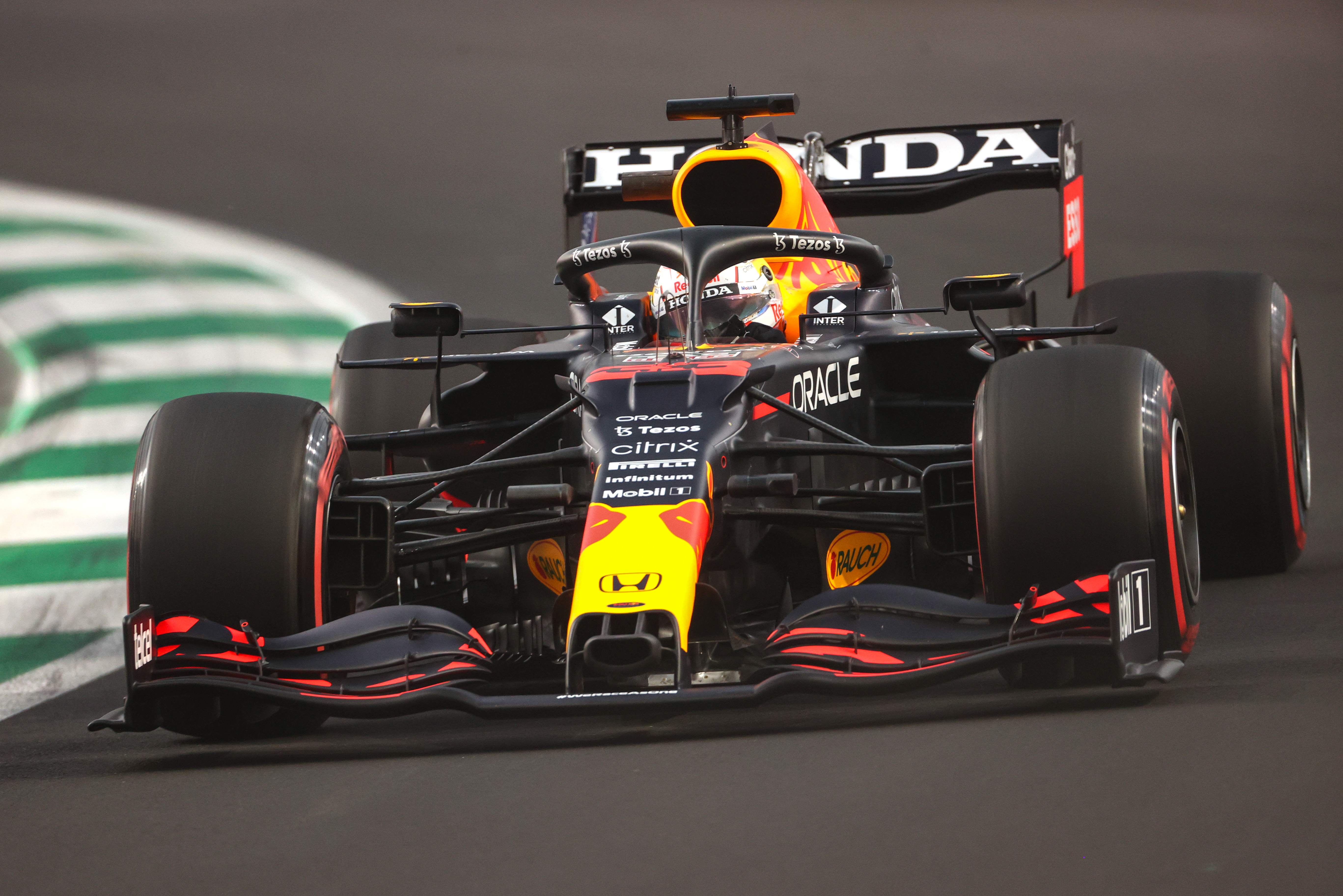 "It was a great shame because it was a mighty, mighty lap. We're on the back foot here and that was pulling something special out of the bag. Unfortunately it wasn't to be."
Neither Verstappen, nor Horner had much to say over the possibility of a gearbox change – which would mean a five-place grid penalty – being required after the contact.
"That would be especially brutal," Horner said. "Until we get it back we don't know [what state it's in]."