As hard as Alpine is fighting for Oscar Piastri, it is clear the team now has to evaluate fallback options for its vacant 2023 Formula 1 seat.
Options are limited so Daniel Ricciardo is the obvious alternative, especially given Piastri's planned move is surely to McLaren in Ricciardo's place. But signing Ricciardo for 2023 would be a far bigger gamble than when what was then called Renault shelled out $25million per year for his services in 2019 and '20.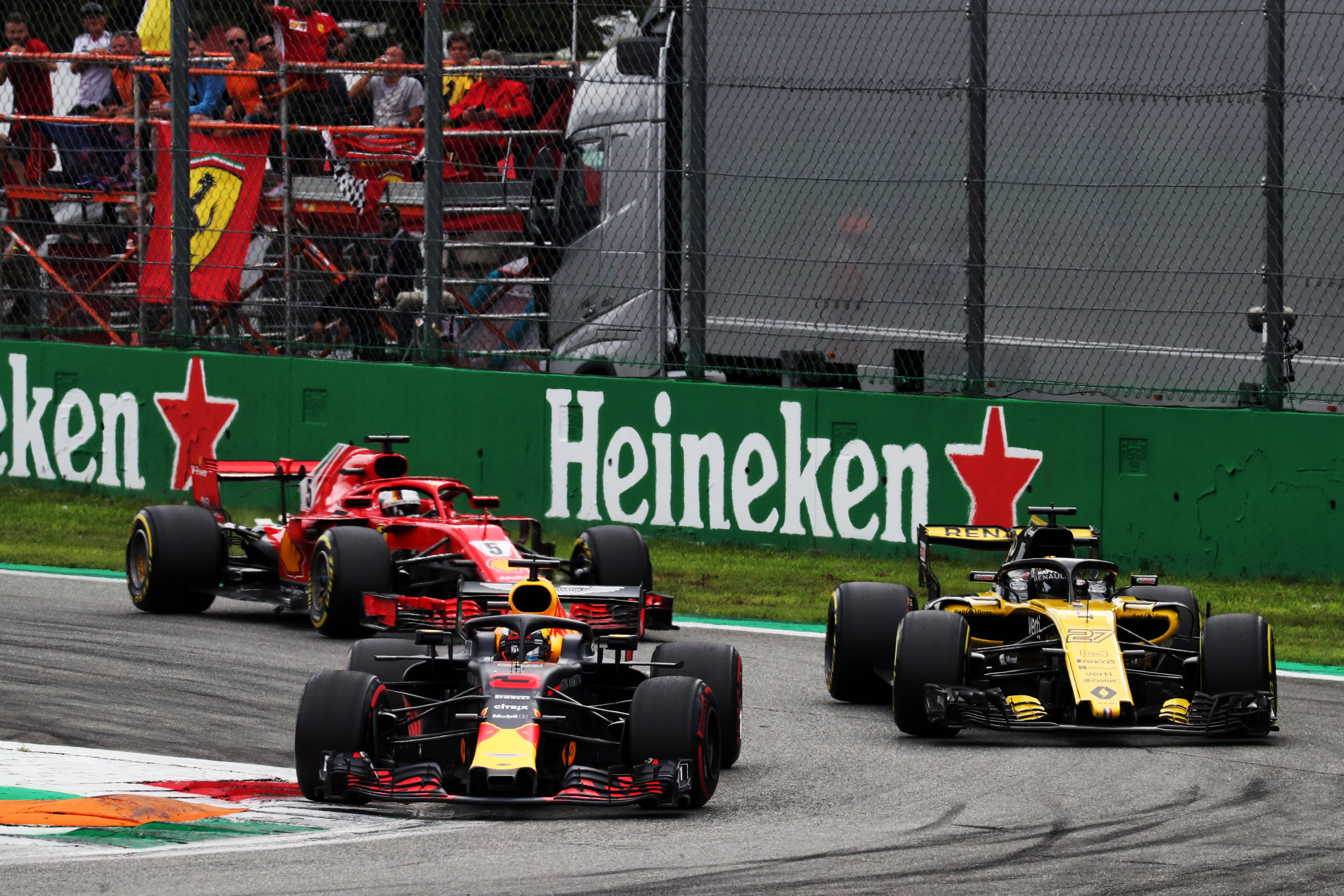 When Ricciardo turned down a deal to stay at race-winning Red Bull to lead the Renault project for 2019, it was a big shock comparable to Fernando Alonso's move to Aston Martin. That he'd been in talks with Renault was no secret, but he was expected to stay at Red Bull.
It was a massive coup for Renault. It was on its way to finishing fourth in the constructors' championship, 'winning' the midfield battle and had serious, but misplaced, aspirations of starting to bridge the gap to the top three the following year.
In Ricciardo it had a driver who was in his fifth season with a top team and had seven wins under his belt. Renault was committing to spending huge money – a guaranteed $25m per year with some enormous, if fanciful, bonuses – to get a bankable commodity.
But driver values can go up as well as down. Ricciardo has proved to be a busted flush at McLaren. As he's stressed, he has a McLaren contract for next year and he controls the break clause, so after struggling since making the move in '21 the question is whether he feels the change of team could, to extend the metaphor, give him a fifth card of the same suit and bring back 'the old Ricciardo'.
If Alpine loses out on Piastri and Ricciardo is interested, we don't know what terms he would seek. Ricciardo said earlier in the year that discussions about his future would happen in the summer, which seemed to indicate his break clause is still in play during the August break. But just because he can walk away from McLaren for free doesn't mean he will or should. And if McLaren wants Piastri to take his place, that's a powerful incentive to pay Ricciardo off.
But setting aside the potentially costly mechanics of a deal – someone will end up paying, whether it's McLaren, Alpine or Ricciardo through lost earnings – it is a risk for Alpine.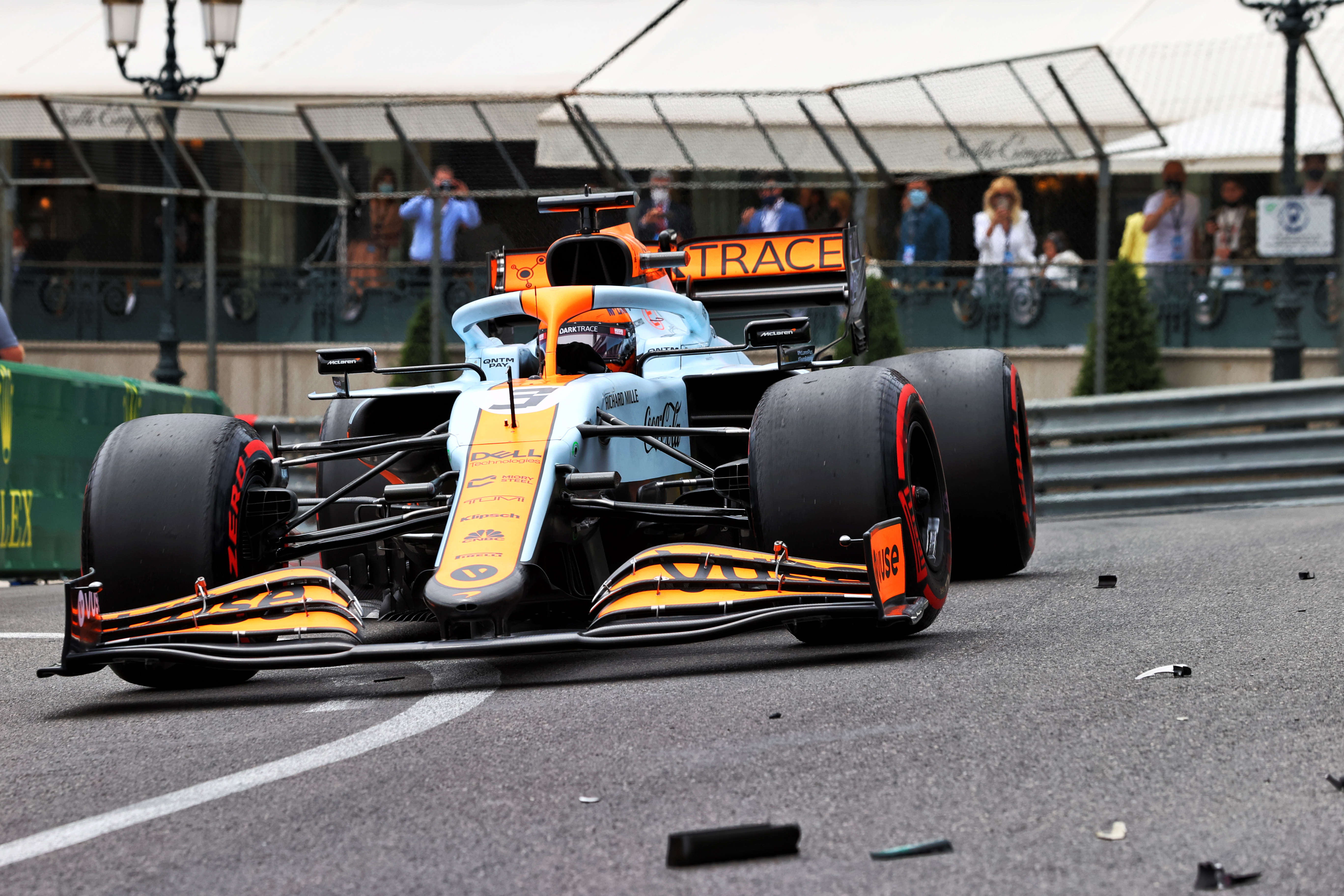 To use Ricciardo's description, the 2021 McLaren was a "peculiar" car. A one-off bad season struggling with a capricious machine can be excused. But Ricciardo's difficulties have continued, proving the scale of the challenge is orders of magnitude bigger than the one he faced when he had to adapt to the characteristics of the Renault in '19. By the second half of that season, he was performing at a consistently high level.
Ricciardo has found the McLaren to be inconsistent and tried to reprogramme his driving style – one optimised and applicable for the previous decade of F1 cars even as they shifted – to one that works with the 2022 car. The concern is that there are inherent characteristics of this generation of ground effect cars that Ricciardo is battling, as well as team-specific ones.
If Alpine were to sign Ricciardo, it would get a perfectly serviceable driver. He's performing reasonably for McLaren and even in his diminished form he's a safe pair of hands. But that's not what Alpine needs.
"In the short term, we have to replace Fernando with the absolute best driver," says Alpine team principal Otmar Szafnauer.
"But what we mustn't forget is we have a 100-race plan to start winning races and vying for a championship. We're over 10 races into that, so we have got 80-some race to do that. So the choice for us has to be one that complements that goal.
"So that driver that sits next to Esteban [Ocon] has to be the best choice for us that complements and helps us attain that goal."
The criteria are clear. The "absolute best driver" available could certainly have applied to Ricciardo in the past, but it's a moot point whether that is true right now. The number of options is limited, but with drivers such as Alex Albon potentially in the mix, it's not a slam-dunk boxtick.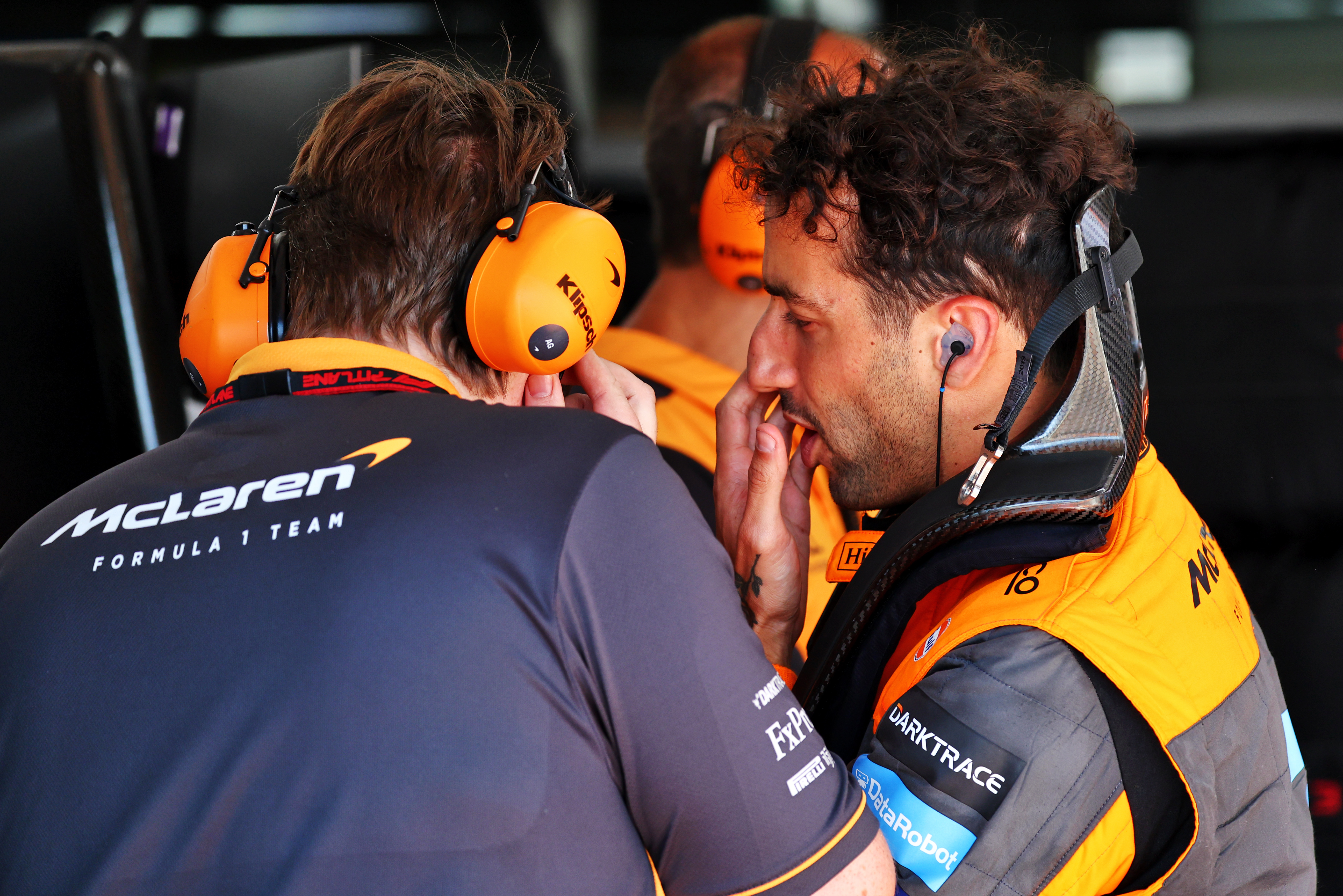 As for the long-term, is there any guarantee Ricciardo would be around to see the 100-race plan? At 33, he's certainly young enough. But whether or not the fire burns as fiercely as it once did is open to question. Ricciardo says yes, but does he really believe that? Only he can know.
It could be that a change of team is exactly what Ricciardo needs. It would certainly allow him to discover whether his current malaise, which he has worked tirelessly, but unsuccessfully, to break out of, is team-specific or not. From Alpine's perspective, it's impossible to know whether or not that is the case. And if it doesn't work, it would be painfully obvious given Ricciardo would be reunited with a team-mate who he outperformed in 2020, Esteban Ocon.
There are other concerns that will be raised, such as whether or not either side would have a problem reforming their alliance. Then-team principal Cyril Abiteboul made some pointed comments when Ricciardo announced he was leaving, but the Australian was a free agent and there was never any suggestion he conducted himself anything other than with integrity in his departure.
The only disappointment was one outside of the hands of team and driver, in that Ricciardo made his decision to walk away based only on pre-season testing thanks to the COVID-19 pandemic delaying the start of the season.
But the big concern for Alpine is it's not sure what it would get from Ricciardo. A reignited Ricciardo, one who can drive the way he wants to – potentially augmented by the lessons of his two years of strife with McLaren – could be formidable. The upside is massive.
The problem is, it's far from guaranteed. It could get the McLaren version of Ricciardo, a frustrating underperformer who can't find a way to deliver the level of performance he once did day-in, day-out.
Then there are the questions about Ricciardo's motivation. Even if he believes he's up for the fight, if things continue to be tough that might take the wind out of his sails.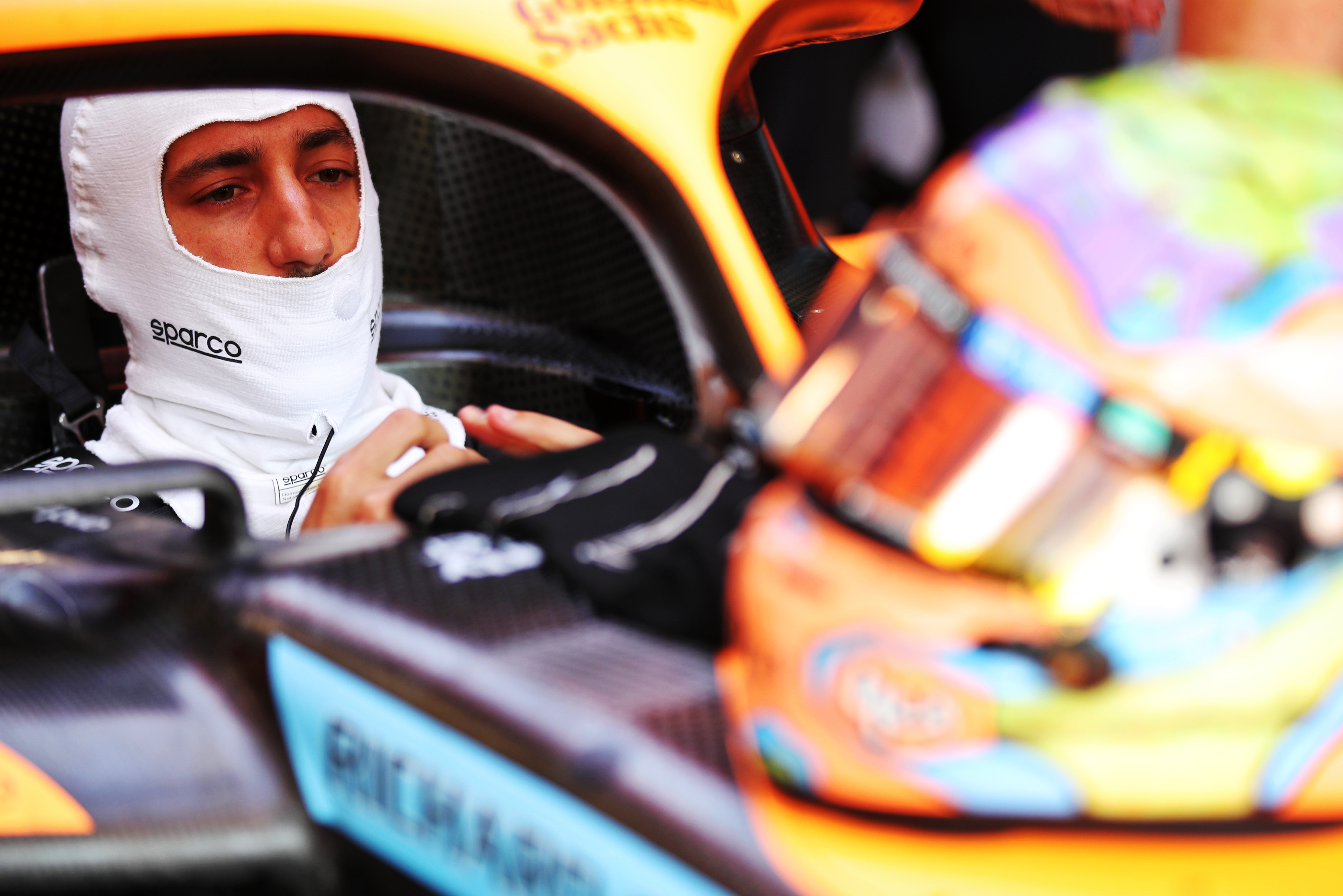 If Ricciardo were to have this opportunity to move to Alpine and takes it, we can assume he will do it for good reasons. Yes, money will play a part but he's not the kind of character to hang around purely to boost his bank balance. But he's not the bankable commodity he was last time this team signed him. And were Alpine to sign him, it would have to commit significant resources – albeit nothing like the $25m of his previous deal – to get him.
Ricciardo does remain, on paper, the best of a limited number of alternatives if Alpine's first choice slips out of its grasp. But the success of signing him would depend on Ricciardo getting back to his brilliant best, which is far from guaranteed. And even if Alpine were to want to pursue him, Ricciardo might not be interested as he could simply head off into the sunset if he does leave McLaren to make way for Piastri.
No wonder Alpine is determined to fight for – and indeed confirm for 2023 – its intended Alonso replacement. It cannot afford to lose control of Piastri – if, indeed, it hasn't already.