Lewis Hamilton's brilliant charge from last to fifth in the Brazilian Grand Prix sprint race was rooted in the seven-time Formula 1 champion's intelligent approach.
Hamilton should have started from pole for Saturday's 24-lap race at Interlagos but was dumped to the back of the grid after being disqualified for a rear wing infringement in qualifying.
With a five-place grid penalty looming for Sunday's grand prix thanks to an engine change, the outlook for the rest of Hamilton's weekend – and with it potentially his title hopes – looked bleak.
"It was devastating," Hamilton said. "But you can't let that hold you back. Keep your head down, just got to keep going.
"I quickly reset, got my mind focused on doing what I do and just giving it my everything."
The weight of the situation was clear in how Hamilton spent the minutes before the sprint, assessing some last-minute set-up details with his team. Do the cooler temperatures make it worth adding a little more wing? What happened with a Turn 11 issue on a reconnaissance lap?
Might there be a missing little bit of tyre temperature for the start?
This race could have been the difference between Hamilton's disqualification being the moment his championship bid unravelled and the moment it was reignited. The following 24 laps confirmed it as the latter.
Hamilton's 15-place charge was expertly judged. He nailed the two Haas drivers off the launch and was already 16th by the first corner as he jinked right and outbraked the two Williams drivers.
From there, only the spun Alfa Romeo of Kimi Raikkonen handed Hamilton a place. Well, technically it also cost him one – he was passing Yuki Tsunoda around the outside at Turn 1 when he had to lift as Raikkonen was spinning up ahead.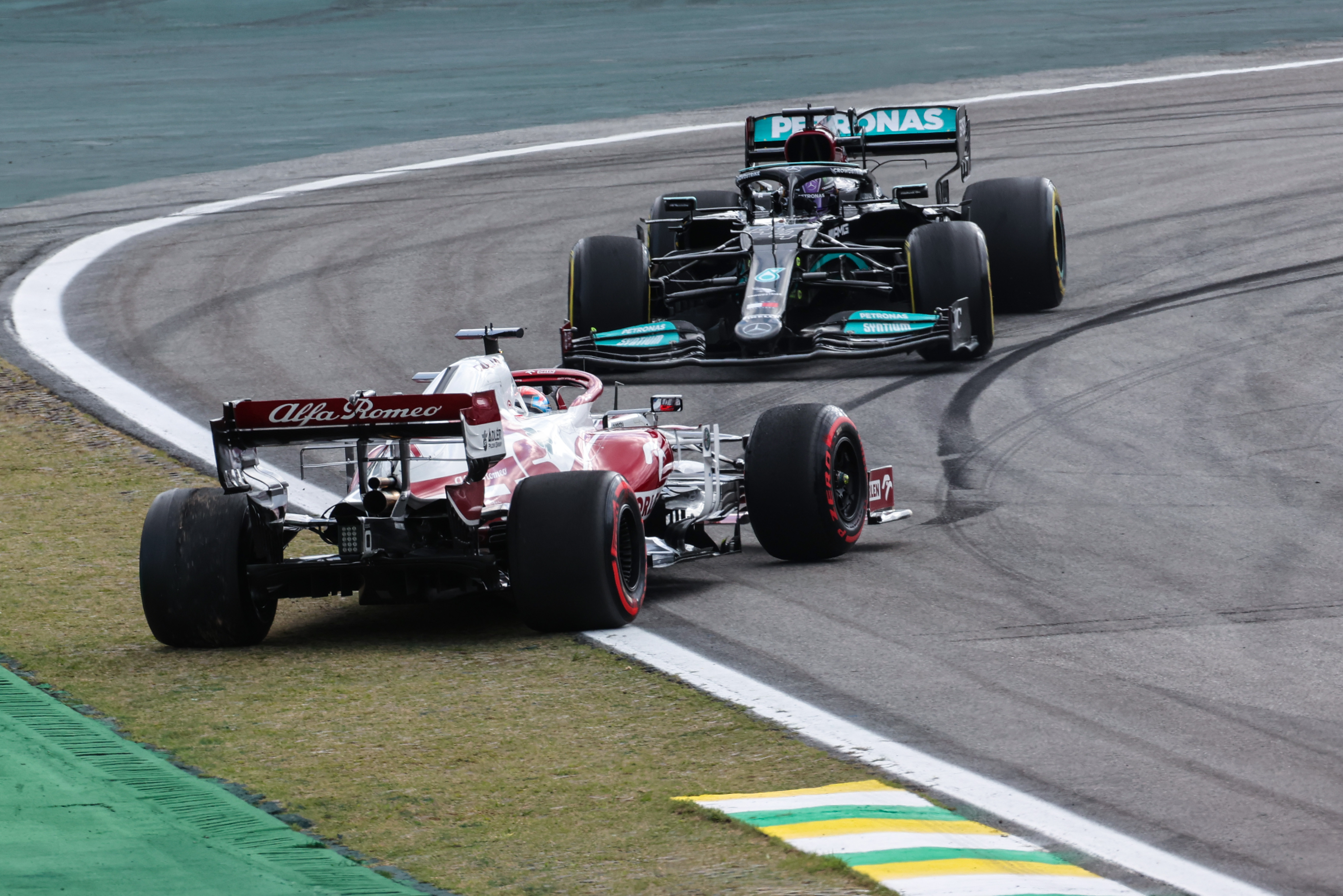 The rest of Hamilton's charge had to be earned. Drive-by passes using the drag reduction system don't amount to much in the court of public opinion but DRS trains can be a fickle foe.
There's little skill in pressing a button and blasting past someone in a straight line. The skill comes earlier, unseen, in judging the middle sector just right so that you're close enough to be able to nail the tow down the back straight but not so close you struggle in the dirty air.
Throughout the race Hamilton was trying different lines, often avoiding the normal apex to maximise corner exit, and he was altering his approach depending on who he was behind.
Lance Stroll, Tsunoda, Antonio Giovinazzi, Fernando Alonso, Daniel Ricciardo, Sebastian Vettel, Esteban Ocon, Pierre Gasly and Lando Norris – Hamilton passed every single one using the DRS on the run to the first corner. But if you think they were all identical you weren't watching closely enough.
Some were easy, sure. Some needed to be toughed out a little more. Hamilton had to run it in really deep at turn 1 to get past Tsunoda.
Ricciardo covered the left just as Hamilton wanted to slip by so Hamilton jinked right just in time to avoid breaking momentum. Norris defended on the final lap but Hamilton dived down the inside anyway – that was a proper pass completed on the brakes.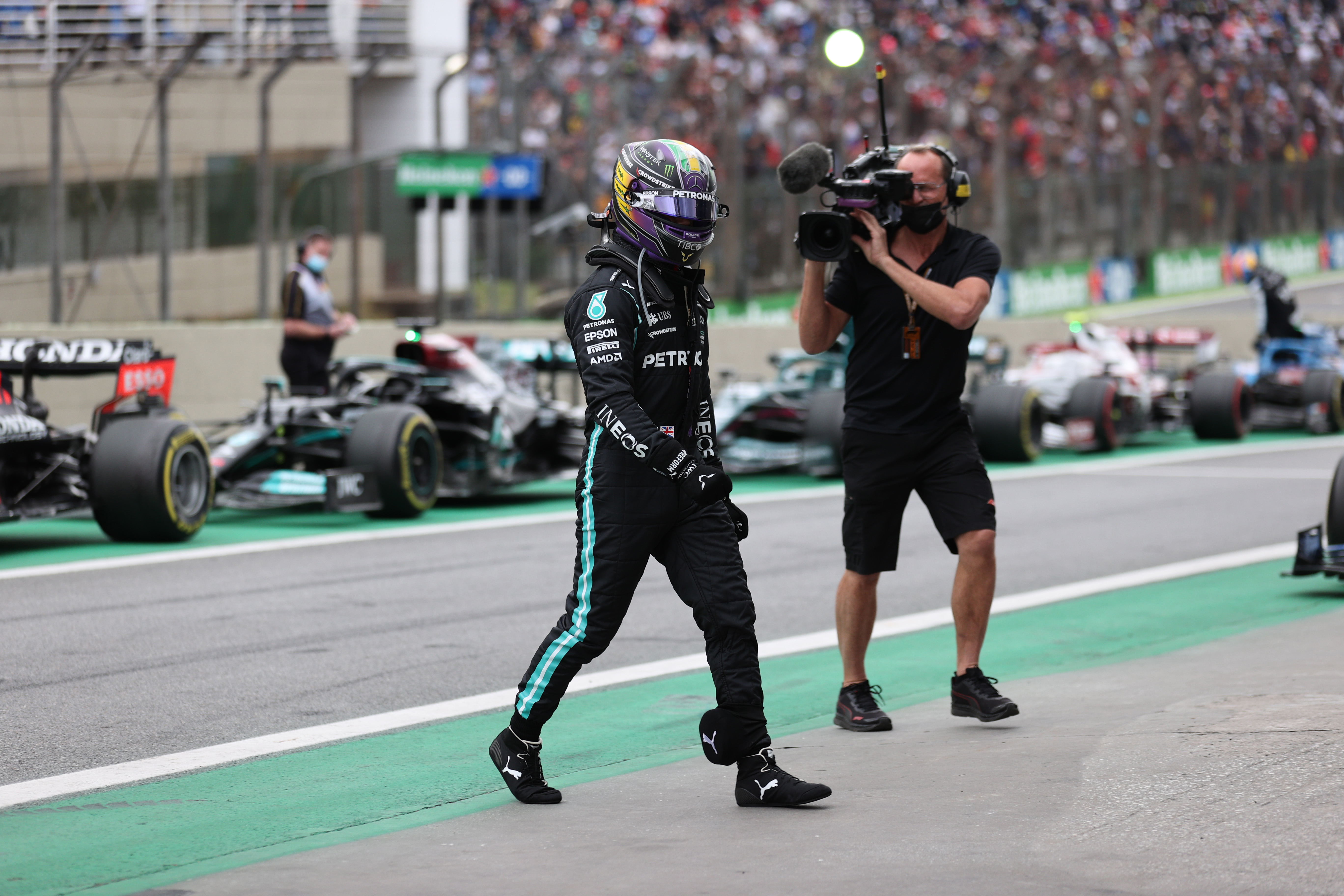 The sole overtake done away from the start-finish line was a neat pass on Charles Leclerc into Turn 4.
Despite being on a unique part of the track it was a good summary of Hamilton's race: he was told he was strong through Turns 2 and 3 compared to the Ferrari and after getting close into Turn 1 Hamilton was visibly aggressive through the Senna S, leaning on the tyres to get a great run and then used the DRS to draw alongside and pass into Turn 4.
Every driver Hamilton caught in this race he overtook. He minimised his time loss as best as possible and used the obvious speed in his Mercedes to rapidly lock onto and catch his next victim.
Looking beyond the number of overtakes, most of Hamilton's race was actually low-fuss and unspectacular. It looked easy because he made it a lot easier than it could have been.
Fifth on the road was a fine reward and even though it translates to 10th on the grid thanks to his penalty, that's still a great effort. The same penalty meant even if he'd started at the front and won the sprint, he'd start Sunday's grand prix sixth at best.
Hamilton effectively turned a qualifying disqualification into a four-place grid penalty.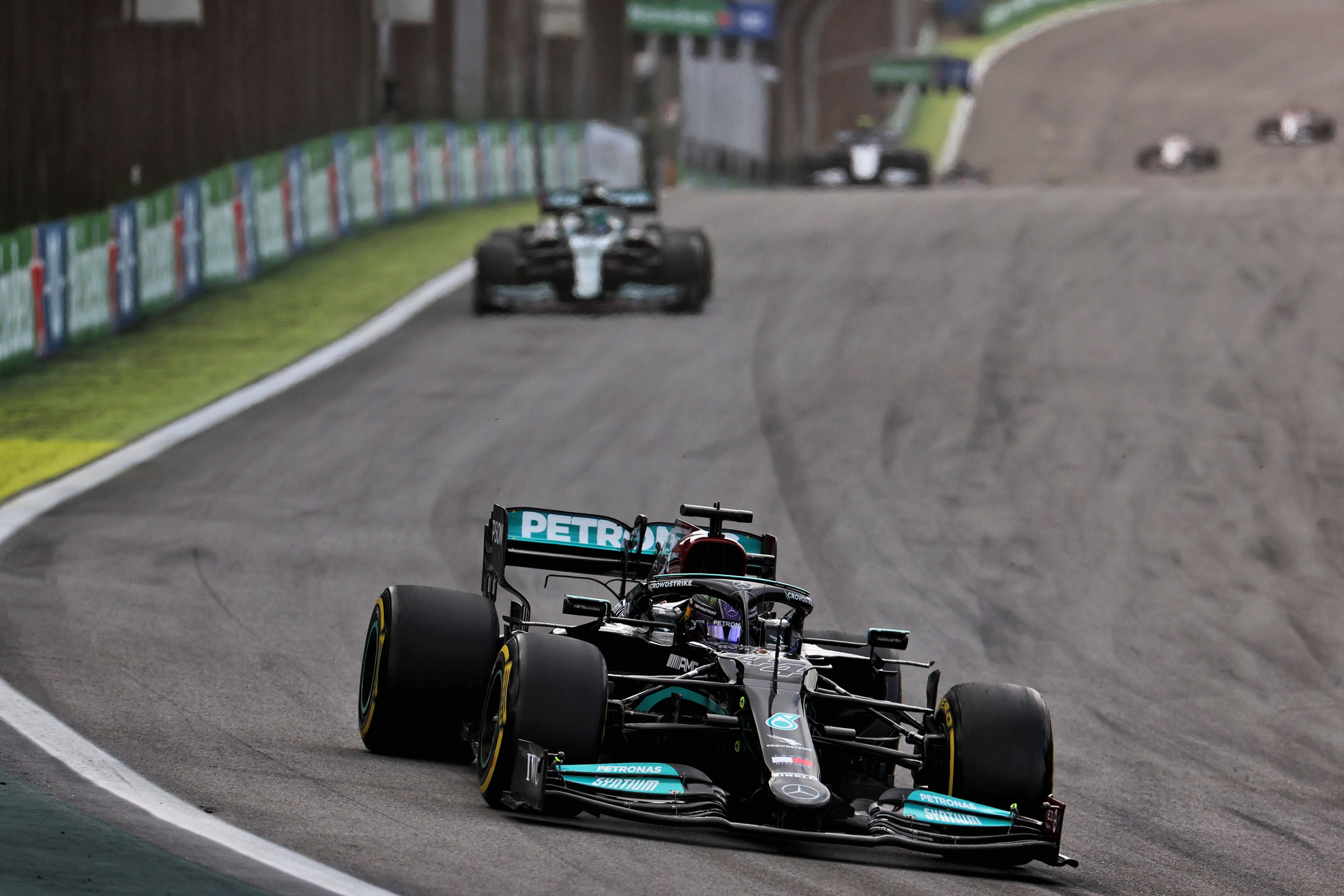 "Honestly I had no idea what was possible," said Hamilton. "I didn't set a limit or maximum.
"I think when I was at the back of the grid just before the start, before we pulled away for the formation lap, I might have been able to see like 10th and I was like, 'OK, that's my goal, we're gonna try and get as far up as possible'."
Hamilton's weekend and world championship tasks got a lot harder on Saturday afternoon. But the world champion is clearly more than up for the fight.