Grand Prix drivers support Formula 1 CEO's Stefano Domenicali's aspiration to reduce the number of practice sessions with nothing at stake on race weekends in future.
Domenicali has long espoused ensuring there is "something to fight for on track" on every day of a grand prix weekend. F1 introduced sprint races in 2021 and has doubled their number to six this year.
The former Ferrari team principal attended last weekend's MotoGP season opener in Portugal, which was the first event held to the championship's new format in which a standalone Saturday sprint race run over half the full grand prix distance replaces a free practice session. There, he reiterated his support of the concept, saying "I am a supporter of the cancellation of free practice sessions, which are of great use to the engineers but that the public doesn't like".
The majority of F1's races still run to the conventional structure of three free practice sessions, with the two held on Friday reduced from 90 to 60 minutes in 2021. For sprint events, there's one 60-minute practice session on Friday ahead of qualifying, with FP2 taking place on Saturday before the sprint that sets the grid for the race. But Domenicali and F1 are pushing for greater change.
Mercedes driver George Russell, who is also a director of the Grand Prix Drivers' Association, said there was no need for three practice sessions. He contrasted F1's format with that of F2 and F3, which have a single 45-minute free practice session before qualifying.
"No is the answer," said Russell when asked if F1 needs three free practice sessions.
"Obviously, the more practice you do the more up to speed you'll be, the more comfortable you'll be with the car.
"I don't think it's right that Formula 1 has three times the amount of practice that you have in F3 and F2, they should be the ones getting more practice because they're doing less races but don't get to test that often.
"No practices would be too little. I wasn't in favour of sprint races initially, but having done six in the two years, I really enjoy the sprint races. Having action on a Friday is vital for all of us and for the entertainment factor."
Alpine driver Pierre Gasly backed Russell's suggestion and indicated that two practice sessions is the most that are required.
"Definitely, three is not needed," said Gasly. "It's always nice you can work on fine details on the car and really try to nail that car balance for the weekend, but generally speaking one, two maximum is more than enough for us.
"[On] sprint races, there's different feedback [from different people]. There's a lot of discussion on what to explore and how to increase the entertainment. It's always good to question what we are doing and look at how we can improve the whole format of the weekend."
AlphaTauri rookie Nyck de Vries also supported the idea and underlined the appeal of aligning F1's structure with F2 and F3 in terms of practice sessions.
"If you make a change, it will be the same for everybody," said de Vries, who won the 2019 F2 title and raced in GP3 in 2016 prior to it being relaunched as F3.
"In all junior series, we've been used to only doing one free practice session, so I think we could do with less."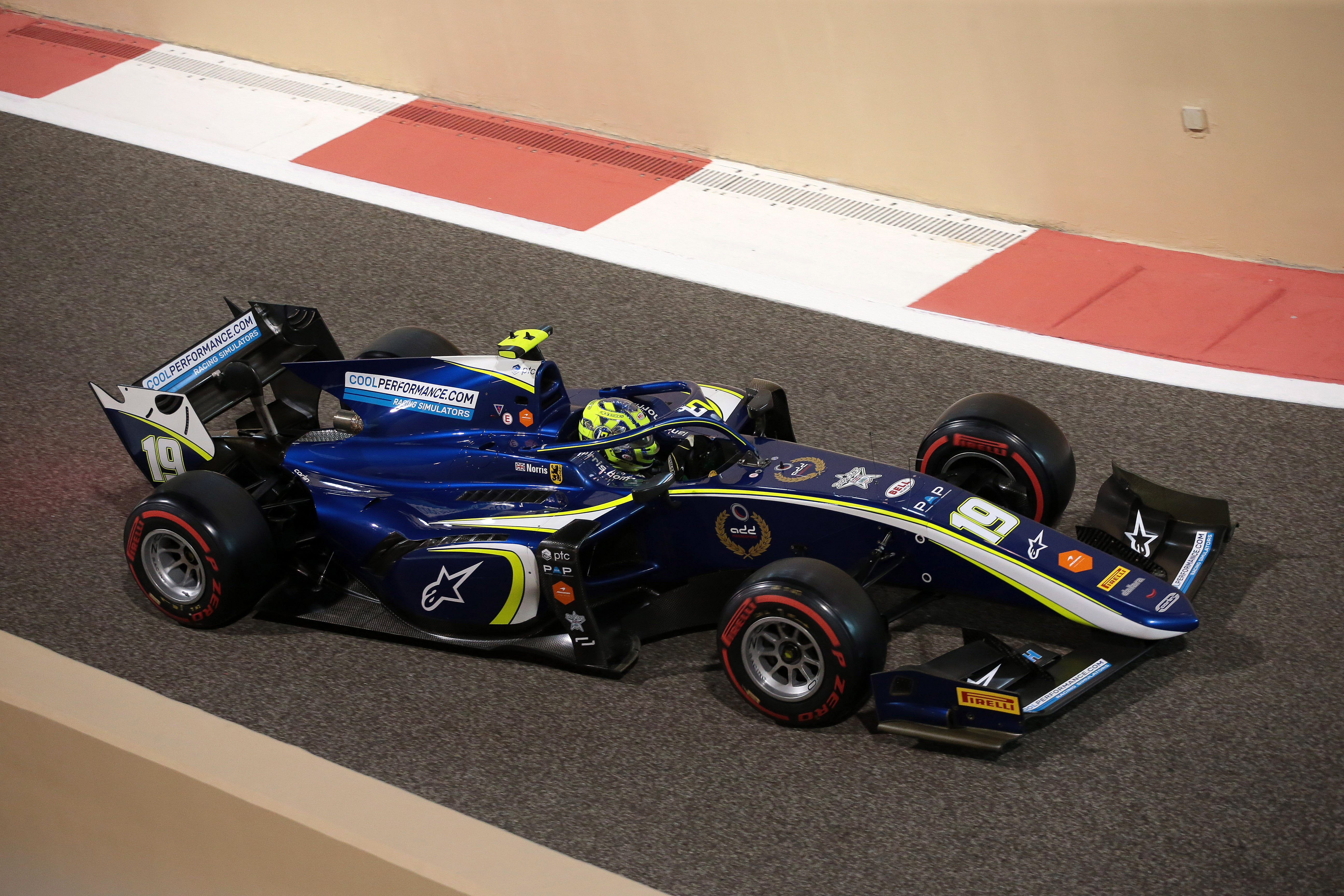 McLaren driver Lando Norris, who finished second in F2 in 2018 prior to his graduation to F1, supported the idea of increased track time for F2 and F3.
However, he did say that this would need to go hand-in-hand with more sets of tyres being available in F2 and F3.
"I completely agree, for Formula 2 and Formula 3," said Norris when asked about less practice time for F1 and more for F2 and F3.
"One [problem] is that they have terrible tyre which lasts about a lap. From my time in it, when you see that the cost of how much it is to do this series versus the amount of laps you get, it's shocking. It's really shocking to see how much money you spend to do a junior category before Formula 1, just to give yourself a chance to be in Formula 1. It's really stupid.
"They only have an FP1 as well, which is terrible. So it would be good if they had more track time. It's definitely a good thing for junior drivers to get from Formula 1.
"It [less F1 free practice] is not something I've necessarily thought of to be honest with you. If you look at this in a simple way, practice is never going to be as interesting as qualifying and the race, but I don't know what else you would do necessarily."
Haas driver Nico Hulkenberg said that he "quite enjoyed" the junior session format with reduced running before qualifying, while F1 rookie Logan Sargeant indicated that he doesn't see three practice sessions as necessary despite it being beneficial for a driver of his experience.
"Three [free practice sessions] is definitely a lot, especially coming from F2 where you just have to take risk a lot sooner than I currently have to," said Sargeant.
"As a rookie, I don't mind having two or three, but going forward I don't think three is necessary."
However, Russell stressed that F1 should not go as far as abolishing free practice sessions with nothing at stake entirely within the context of suggestions something should be up for grabs in every session.
Domenicali said last year that "every time we're on track, there should be something to fight for in terms of points or [some kind of] award". However, he also implied that as part of that there could be a single free practice session with nothing at stake as part of what he called a "very aggressive" approach.
F1 testing is strictly limited, with in-season testing banned outside of Pirelli tyre testing in which teams are not allowed to trial new parts and must run to a dictated programme, so it would be necessary to retain one session where teams can experiment in lieu of such running.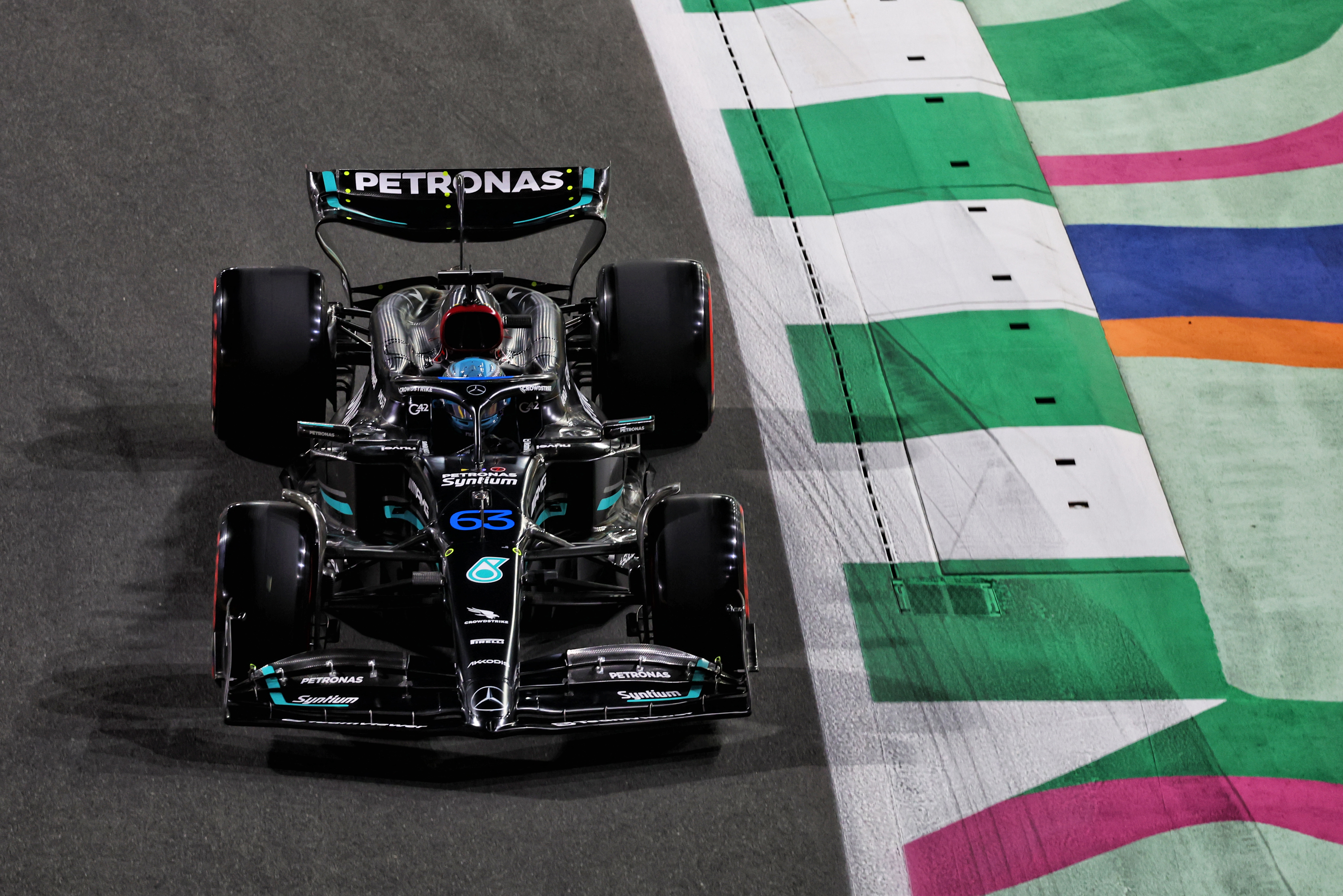 "Just practice to dial in the car to test things for the future," said Russell when asked if there should be points or some other benefits awarded in every session, or whether it should remain as free practice.
"We obviously have no testing at all. One session is good enough for all of us to do the various things we need to try and to help develop. This is still the pinnacle of the sport and you don't want to be just left with the car that you created at the start of the year with no opportunity to trial new things.
"And that is the beauty, you've got this 60-minute session, you can try new things, develop, improve further, whereas if you're going straight into a session that is points-worthy or there is a reward, you're less likely to try new things."
Norris backed the principle of less practice in terms of the way it pitches drivers and teams into a competitive session quickly.
However, while the sprint format does this, he remains sceptical about the value of the short Saturday races that dictate the grid.
"I like the FP1 straight into something serious [challenge]," said Norris.
"FP1 into qualifying, that nature of it, I do love. It puts me under pressure, it puts drivers under pressure a bit, it puts the engineers under a bit more pressure and we get straight into a demanding scenario.
"I'm still not the biggest fan of sprint races to be honest, I still just love the build-up of Sunday and all the pressure on the Sunday and qualifying Saturday, so I don't know how you would change it necessarily. But maybe FP1, qualifying straight out the box, is a cool thing."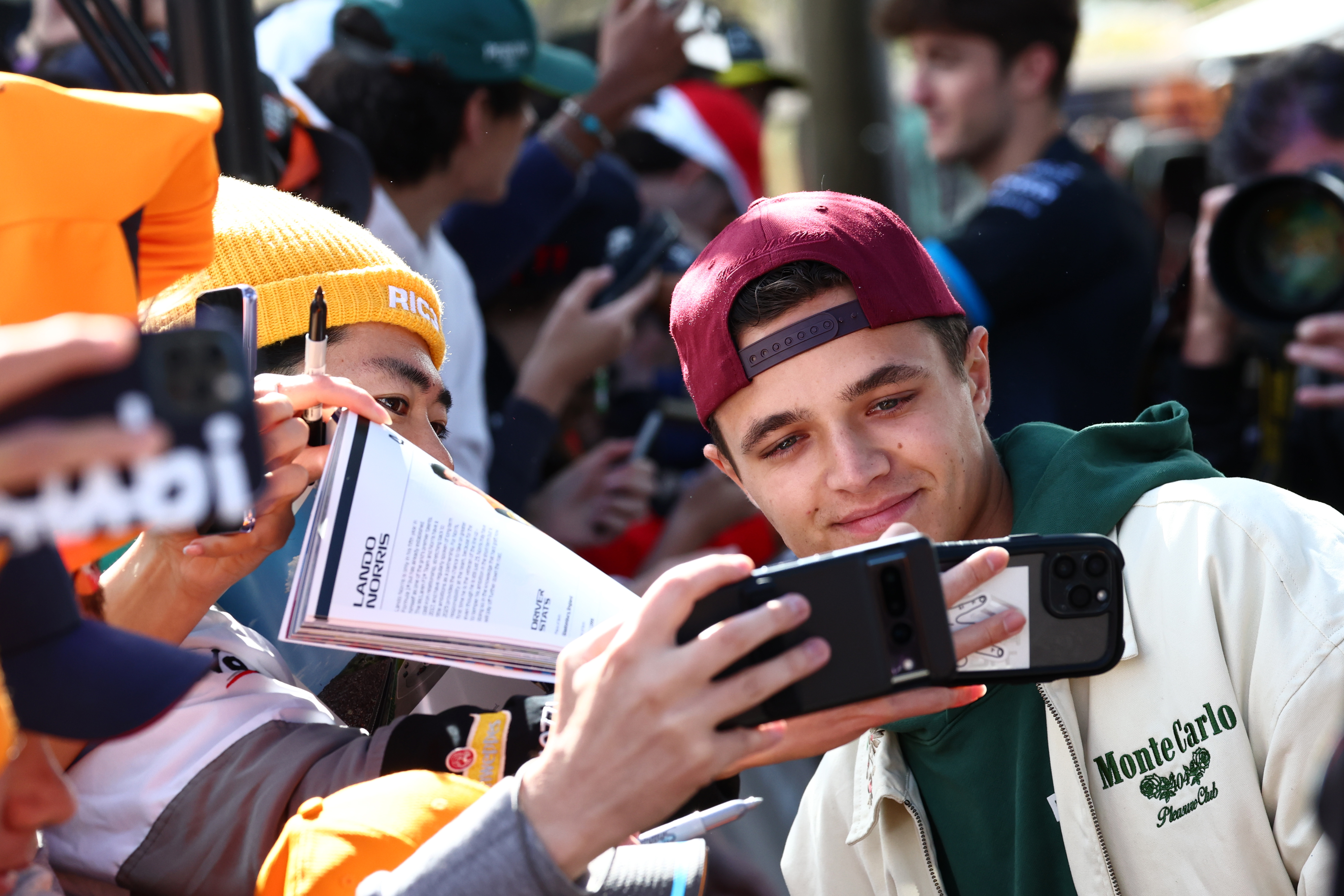 Amid the ongoing discussions about race weekend structure, the drivers also support changes that will allow personnel to arrive at grands prix later in order to minimise time away.
This year's calendar originally featured 24 races prior to the cancellation of the Chinese Grand Prix and there are concerns about the toll it is taking on personnel.
"I'd probably say for the benefit of the two or three thousand people travelling around the world, having the first session on Friday afternoon/evening so there's less of pressure for teams to arrive on Wednesday," said Russell when asked how he would modify the event format.
"If you have your first session on Friday morning, you need to be here on a Thursday, which for a lot of the races requires flying on a Wednesday. If we can push that back to allow a team to fly on a Thursday morning, you add that up over 24 races in a year you are getting on for almost a month extra at home or sleeping in your own bed, which is huge for everybody on this circus.
"So I'd say sprint format, but just making sure that that first session is delayed a bit."
Gasly echoed that position, although said that it was essential that F1 ringfences Sunday for the centrepiece grand prix.
"There were a lot of talks in trying to push the weekend a bit forward, having a session [later] on the Friday and we're all quite keen to do that, especially with more racing on the calendar and always more talks to add these races in the future.
"So definitely keen on trying that and Friday for practice, more action on Saturday. The sprint race is something to explore as well, but just keeping the main Grand Prix on Sunday and not changing the DNA of the sport."
Seven-times world champion Lewis Hamilton said F1 needs to ensure that the time is "spent better" during an F1 weekend.
While he supports the idea of sprint races, he warned that there will be some tracks that are not suited to it and argued that F1 should be open to other alternative formats.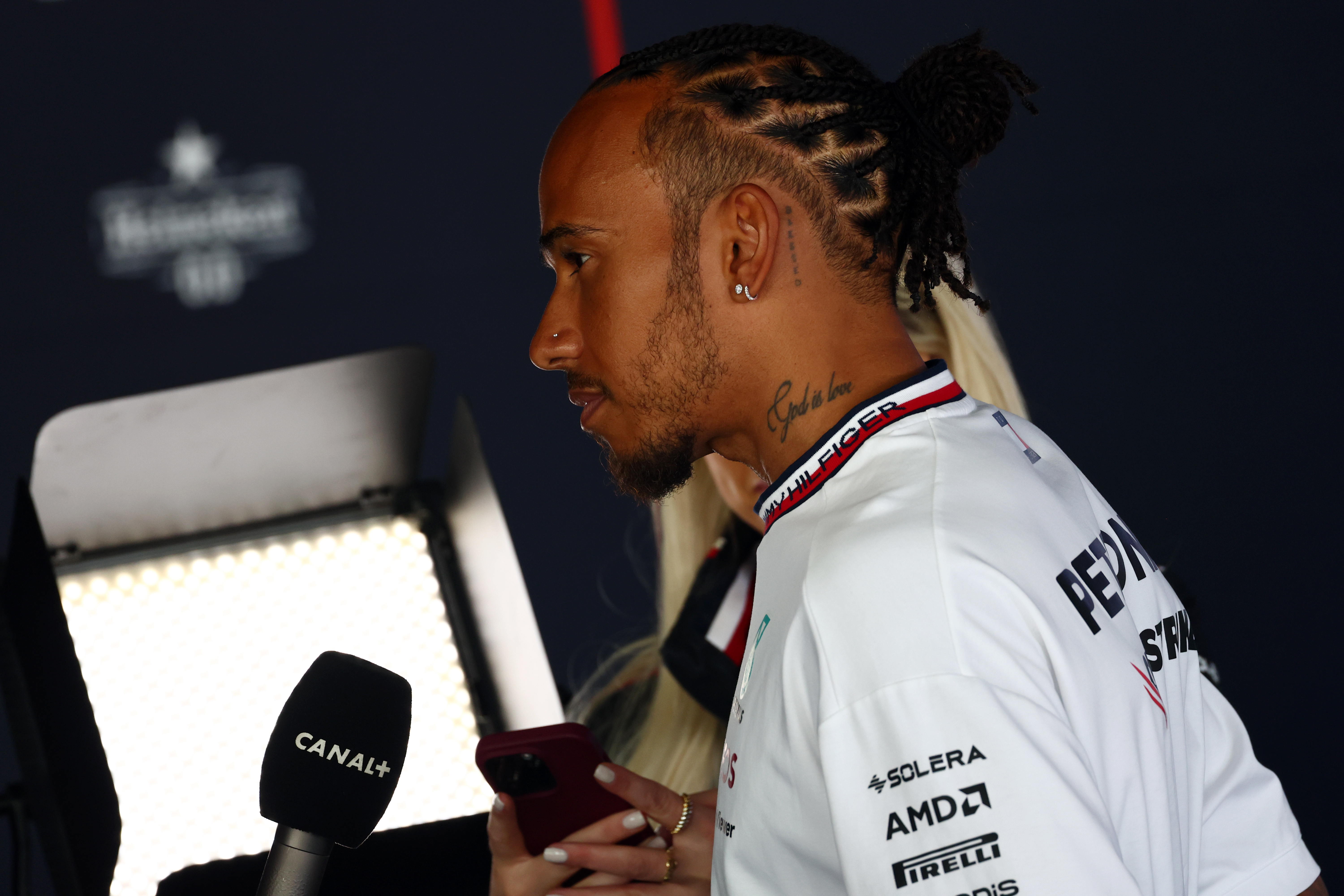 "They've experimented with the sprint race weekend, which I think is cool," said Hamilton. "There's going to be places where it's not going to be good like Monaco, it would just be two of the same race.
"We can be more dynamic and I think we can look at places like Monaco that perhaps there's a different kind of solution for that weekend to make it more engaging for fans, but then use the sprint races in some places. And maybe there's something else we do.
"I like the format of the sprint weekend where you have that one practice session. There's a lot of pressure just to get that right and then you're straight into qualifying. I've loved and enjoyed that.
"I think the time can be spent better through the weekend. Three days [when] there's a lot of time in between sessions.
"We were just in Jeddah, for example, we're not into the track till 3pm, there's a lot of downtime so I think we can be more efficient.
"We should be down to a three-day weekend. That saves people travel time."
Williams driver Alex Albon also backed the need to make changes given the demands of personnel.
He suggested that a single, extended practice session, potentially as part of a two-day event, could serve that purpose while also giving teams and drivers the track time they need.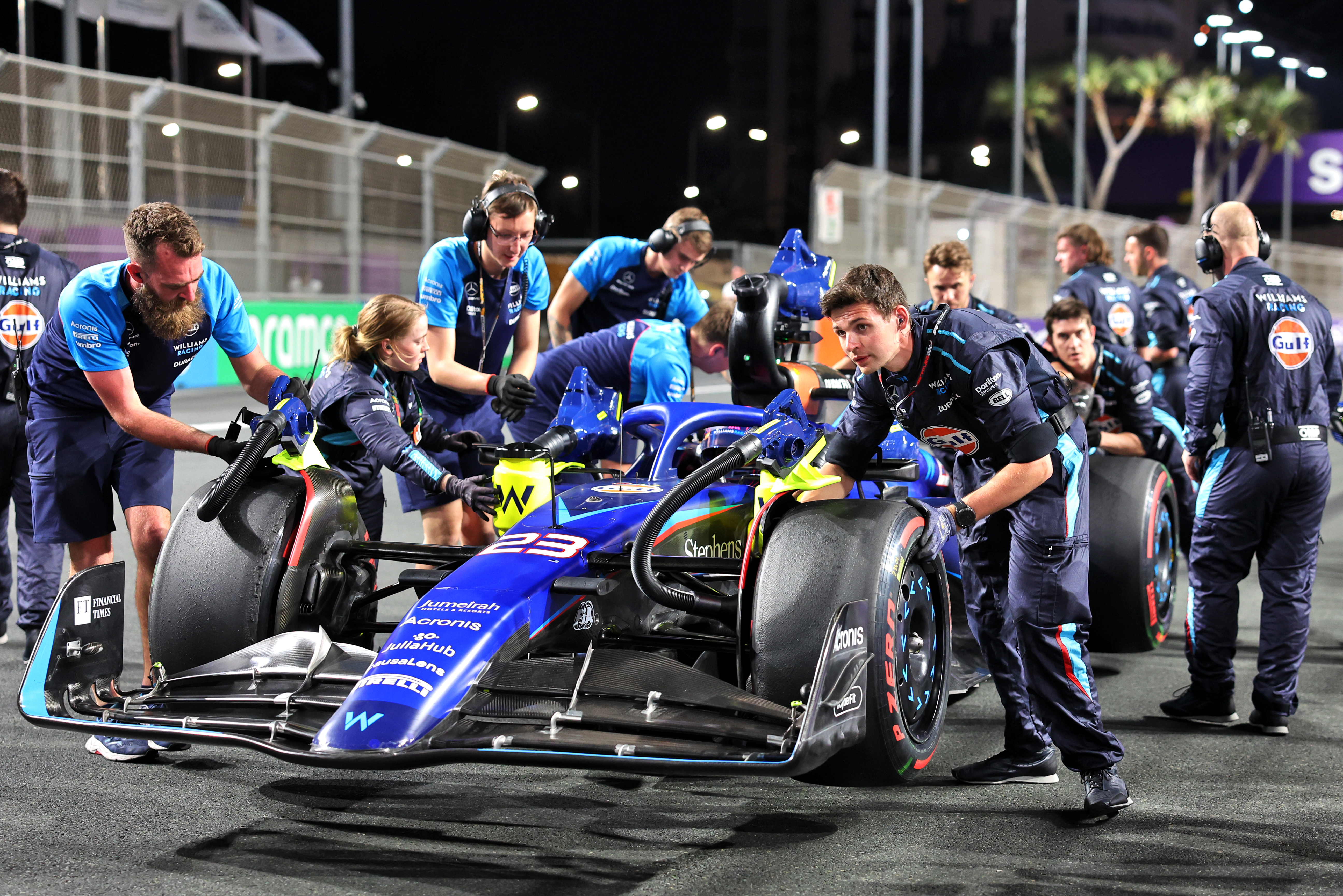 "I was interested [in what Domenicali said' because I've been saying the same thing and thought I was the only one of the opinion that maybe we didn't need it [the practice]," said Albon.
"Firstly, look at it from a 23 races travelling around the world point of view, teams are now having to rotate personnel through.
"Having a two-day weekend, I don't think is a bad thing. If we can arrive on a Thursday, do the media on a Friday or whatever, it would be pretty good. I think we just need one practice session, just to get the braking cooling, engine cooling, the reliability stuff under way [and] get a race run in before the race actually starts, that would be important.
"We could maybe extend FP1 to be a two-hour session or something like that, give us a few sets of tyres.
"You can even look at it in a green sense. It's much better in terms of the tyre allocations, instead of us doing all the [tyre] blanket [ban] stuff.
"I'm biased, though, because when you limit testing it creates more randomness into the weekend. You've got to be better on the simulator than everyone else, there'll be a bit more work pre-event, but if you're doing a good job at that [it's a positive].
"I often feel like we tend to have a good car actually quite early in the weekend, by FP1, FP2 we're already kind of at our happy place, it suits us. We can hopefully get into it early and then get straight to qualifying when everyone else is struggling a little bit more."
It's clear the drivers are unified in believing F1 can afford to cut back on free practice. The similarity of their comments has all the hallmarks of being an agreed GPDA position, especially given the emphasis placed on reducing time for the rank-and-file team personnel who have a less powerful voice on this topic.
While it remains to be seen what direction F1 goes in, the push for more sprint races is ongoing and could well lead to it following MotoGP in adopting these universally.
But the possibility of finding a way to add at least one other session in which there is something at stake is high on the agenda.