Carlos Sainz admits "the capacity of development" of Ferrari's Formula 1 car concept is lower than that of the dominant Red Bull RB19.
The Ferrari SF-23 has made a disappointing start to the season, with Sainz's fourth place in Bahrain its best finish. Despite reasonable qualifying pace, with Charles Leclerc lapping 0.292s off pole position in Bahrain and 0.155s down in Saudi Arabia, the car has struggled in the race with tyre degradation and posed no threat to Red Bull.
Ferrari carried over its distinctive design concept with wide, long sidepods and a scalloped top surface from last year with the expectation this would yield strong performance this year. The team felt this was the right way to go, successfully attempting to improve its straightline performance in 2022, only for Red Bull to raise the bar with the gains made with its car both in terms of aero efficiency that has allowed it to be formidable in the speed traps and downforce level.
"We are a bit puzzled because we thought last year we had nailed it," said Sainz. "But clearly as the cars have developed the capacity of development of the Red Bull direction is a lot higher than the capacity of development of our project.
"This has put us on the back foot. Now we have to react and we have to react quickly, if not they are going to run away with it."
Sainz suggested that while Ferrari's pace deficit over a single lap was 0.2-0.3s, the race-pace deficit was in the region of eight tenths of a second per lap.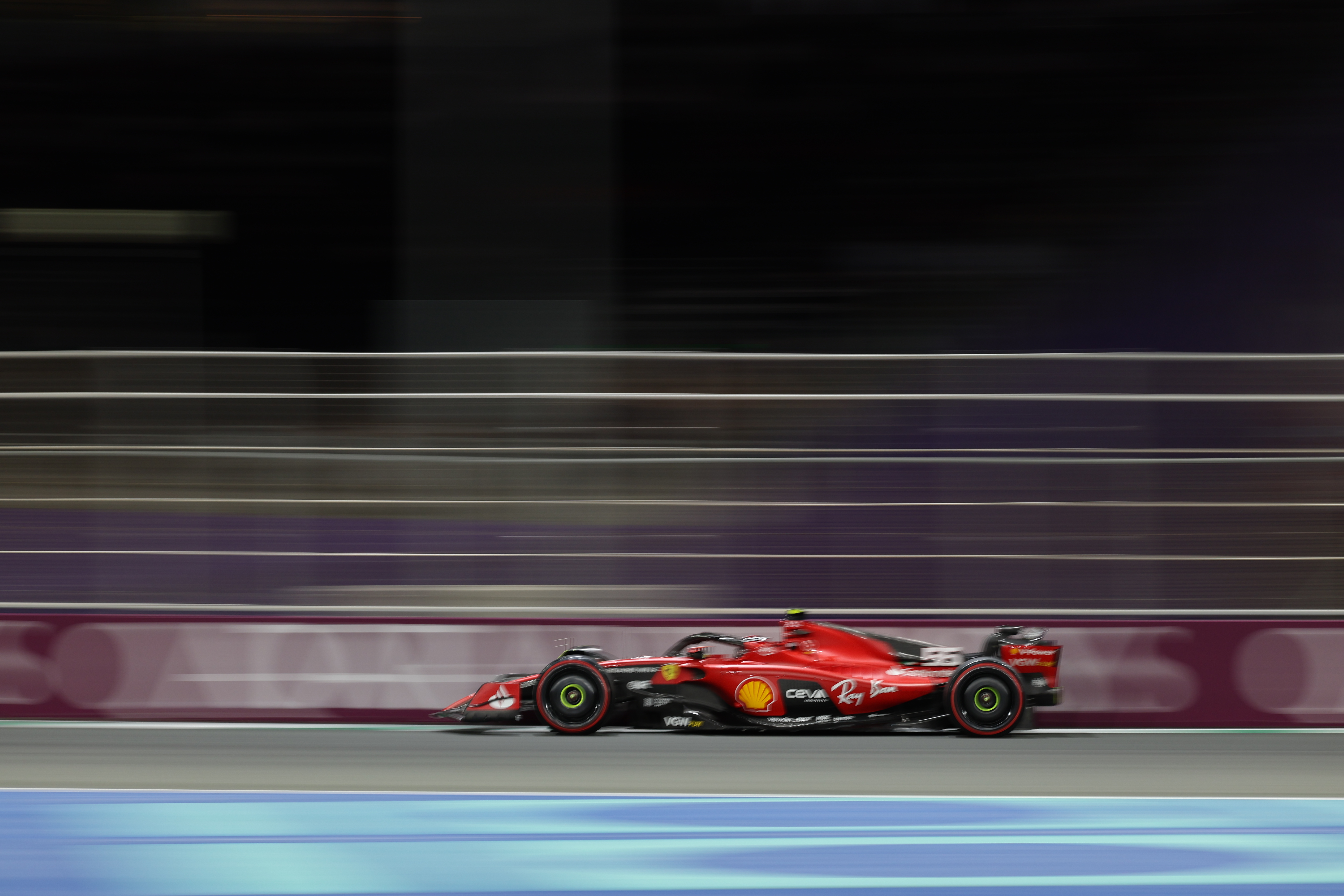 He sees Red Bull as having an advantage in all areas thanks to coming up with the right car concept and being able to maximise it.
"At the moment, the Red Bull is superior everywhere," said Sainz. "It's superior in quali, in race [pace], in straightline speed.
"They are superior in medium/low-speed corners, they are superior with tyre management, superior over the kerbs and bumps, so it just shows that we clearly need to change something.
"The extremely good performance at the start of last season made us keep pushing with this concept, with this project of car, but I think we realise now that Red Bull has a clear advantage everywhere and that we need to start looking to our right and to our left."
Ferrari team principal Fred Vasseur argued after the Saudi Arabian Grand Prix that set-up improvements are needed to maximise the potential of the SF-23. Although he didn't suggest that would transform it into a Red Bull beater, the team trackside is prioritising improving the consistency of the car across a range of conditions.
Vasseur has previously suggested the car has a "driveability" problem – relating to the handling rather than the power delivery of the engine – while Sainz has described the car as peaky, inconsistent and unpredictable.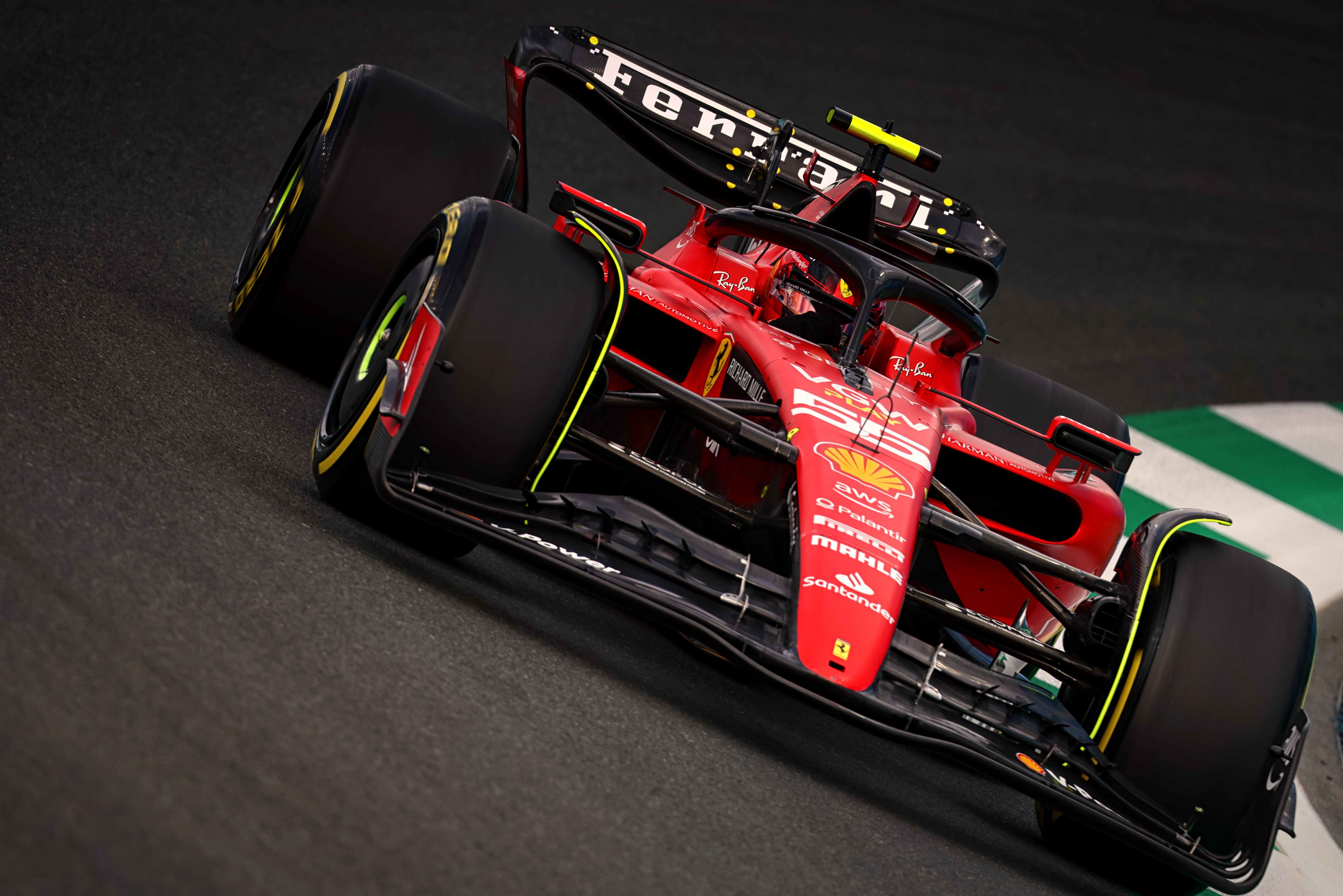 "Our analysis from the first few races is there's no fundamental issue with the car," said Sainz. "It's just a very peaky car, a very unpredictable car in the race.
"[The car] eats the tyres quite a lot. So it's just we need to improve our package. It's just too peaky and we need to find a way to calm it down a bit, which is what also makes the car difficult in the race.
"The good thing is that everyone knows it. We know it at the race track, they know it in Maranello and Ferrari has the manpower, the capacity to react. If we all push in the same direction, I'm convinced this team can turn it around. Not in a short period of time, but in a medium period of time."
Team-mate Charles Leclerc echoed Sainz's criticisms of the car. He has generally been able to extract better performance in qualifying trim than Sainz, who admitted he didn't put together as strong a qualifying lap as he should have done either in Bahrain or Saudi Arabia but has had the same troubles in the race.
"In qualifying, we've been quite good since the beginning of the season," said Leclerc. "Where we need to focus on is the race, where our car is extremely peaky.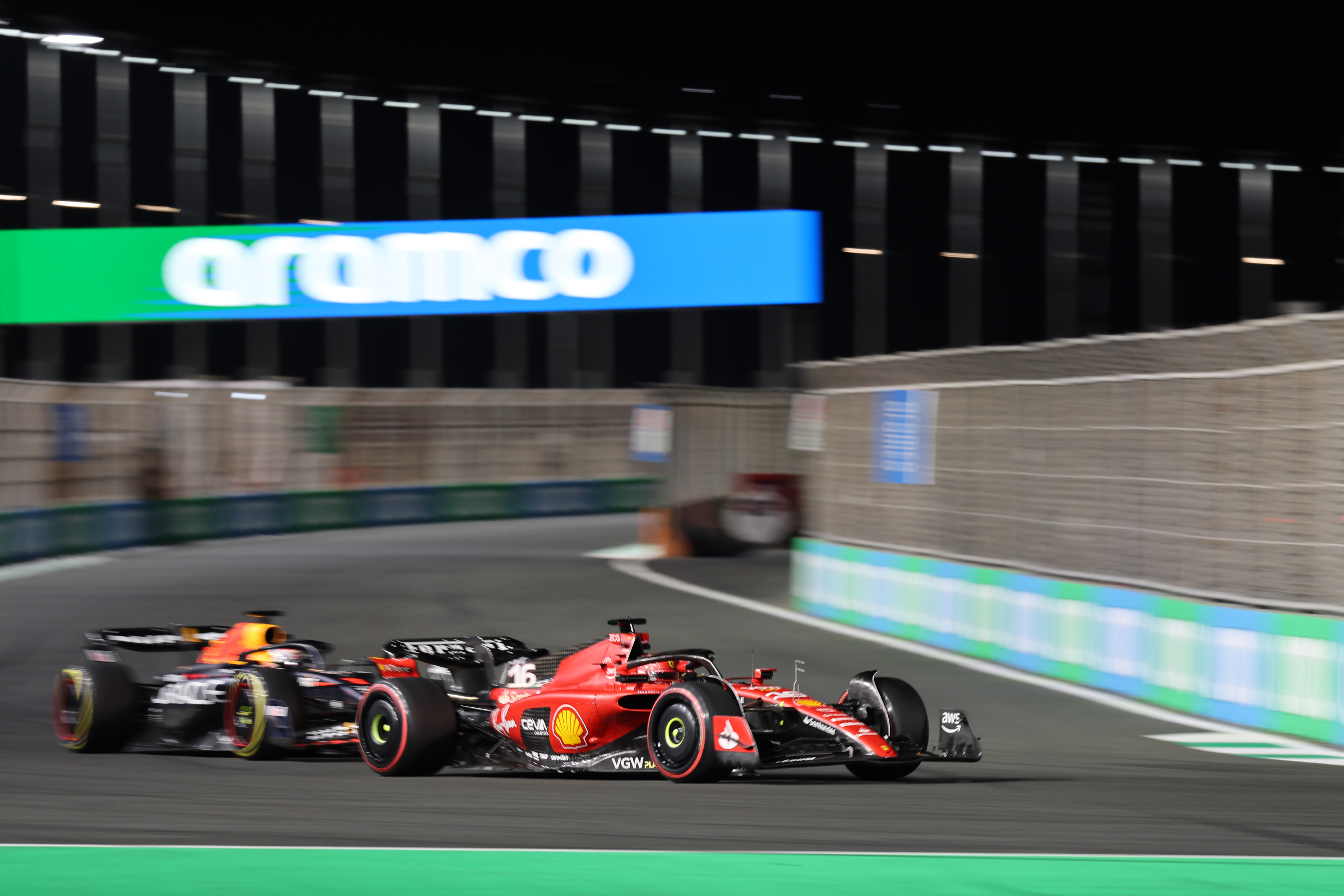 "When all the conditions are right, we seem to be able to extract the performance out of our package but whenever the conditions are changing a little bit, with a heavier car where you see a little bit more the limitations of the car, then that's where we struggle.
"So we are trying to focus on that. [In Australia] I do believe that we'll be quite close in qualifying – I hope so – but I think that the picture in the race will be quite similar."
Sainz concurred with Leclerc's prediction that there's no reason to expect a dramatically different level of performance from Ferrari in Australia.
He is focused more on the longer-term recovery and believes the team has a clear understanding of why it has ended up with a more peaky car having been surprised by the gains made by rivals despite the rule changes impacting the floor edges and diffuser throat implemented this year.
"With the change of regulations, the car becoming slower, we thought that this was normal and the car would become a bit more peaky," said Sainz. "And we thought that with the compensations that we did, the targets were OK and we were going to be fast.
"We got to the first test and we immediately saw people haven't suffered from the change of regulations, they are much quicker than last year and this left us thinking whether we have something that we didn't get right.
"The good thing is that after this thorough analysis after these two races, we see where that weakness is. We know why the car is peaky. We see it on the data and we are pretty certain the others don't have these characteristics. We can develop in the right direction."
While rival Mercedes has committed to making major changes to its car concept, Ferrari has not gone so far as to promise wholesale changes. But Sainz's words suggest there will be major changes to come for the Ferrari SF-23.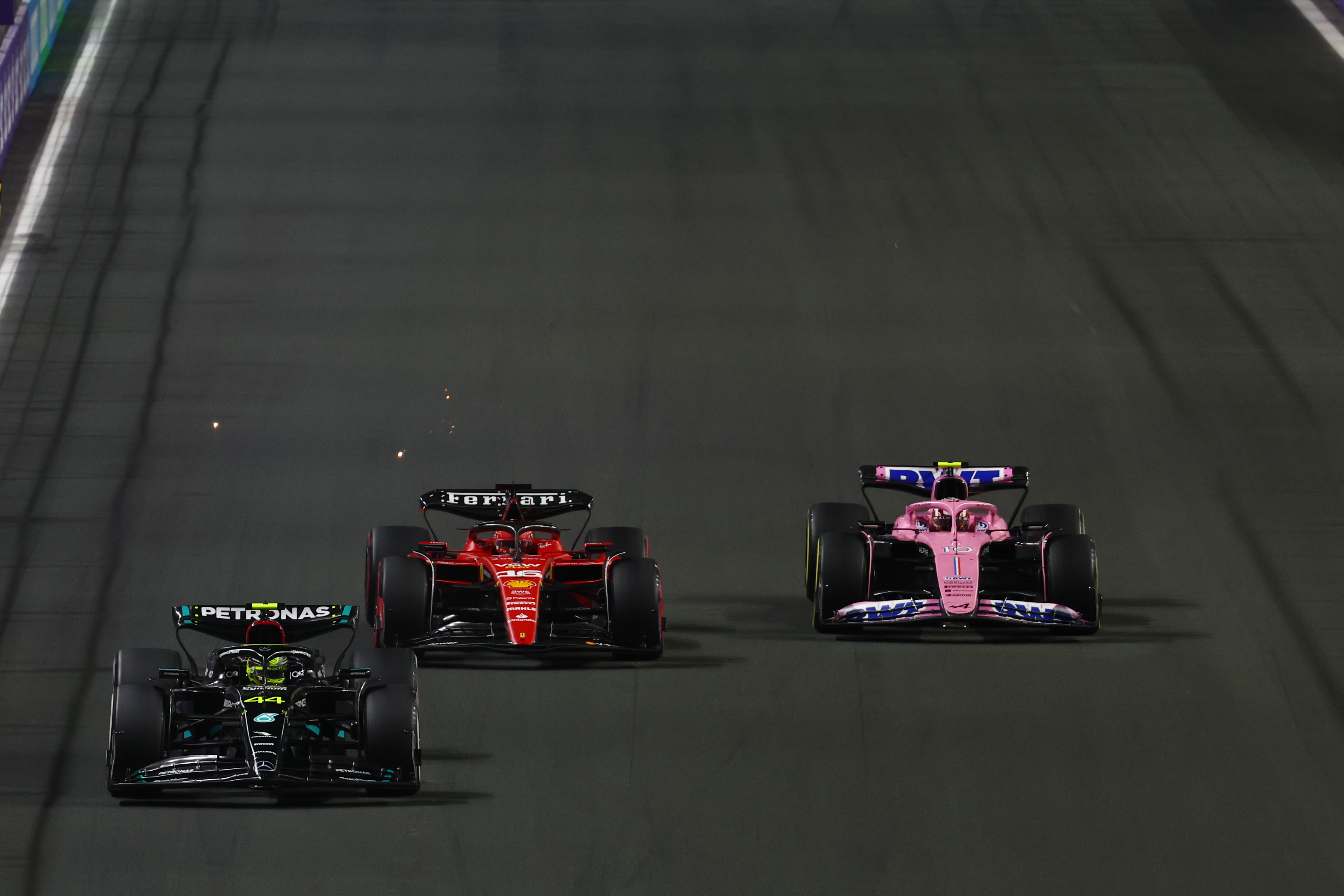 Despite the bad start to the season, he refused to discount any hope of fighting for the championship and pointed to the example of the Mercedes recovery last year as a template for what it must do in terms of maximising the short-term results while making longer-term car improvements.
"With 20 races to go, that's a very bold statement to say," he said when asked if Ferrari's title hopes are already gone..
"It is true that the gap to Red Bull is huge and I struggle to remember anyone that has cut that gap in a season, but we're going to try. We are Ferrari, there's everyone working flat out back at home, we know where the weaknesses of our car are, we are going to try everything we can.
"Until then, there is also a good lesson from Mercedes last year. They were not quick and they maximised the points, they maximised what they have and then see where we are at the end of the year."
Ferrari's plan is, according to Sainz, "to bring as many upgrades as possible as soon as possible to try and repair the situation". But it would be premature to expect anything significant to change this weekend given he also indicated Ferrari has no upgrades for the Australian Grand Prix weekend.