Haas's first and only major overhaul of the 2022 Formula 1 season is the standout upgrade among those brought by teams to the Hungarian Grand Prix, the final race before the summer break.
Mercedes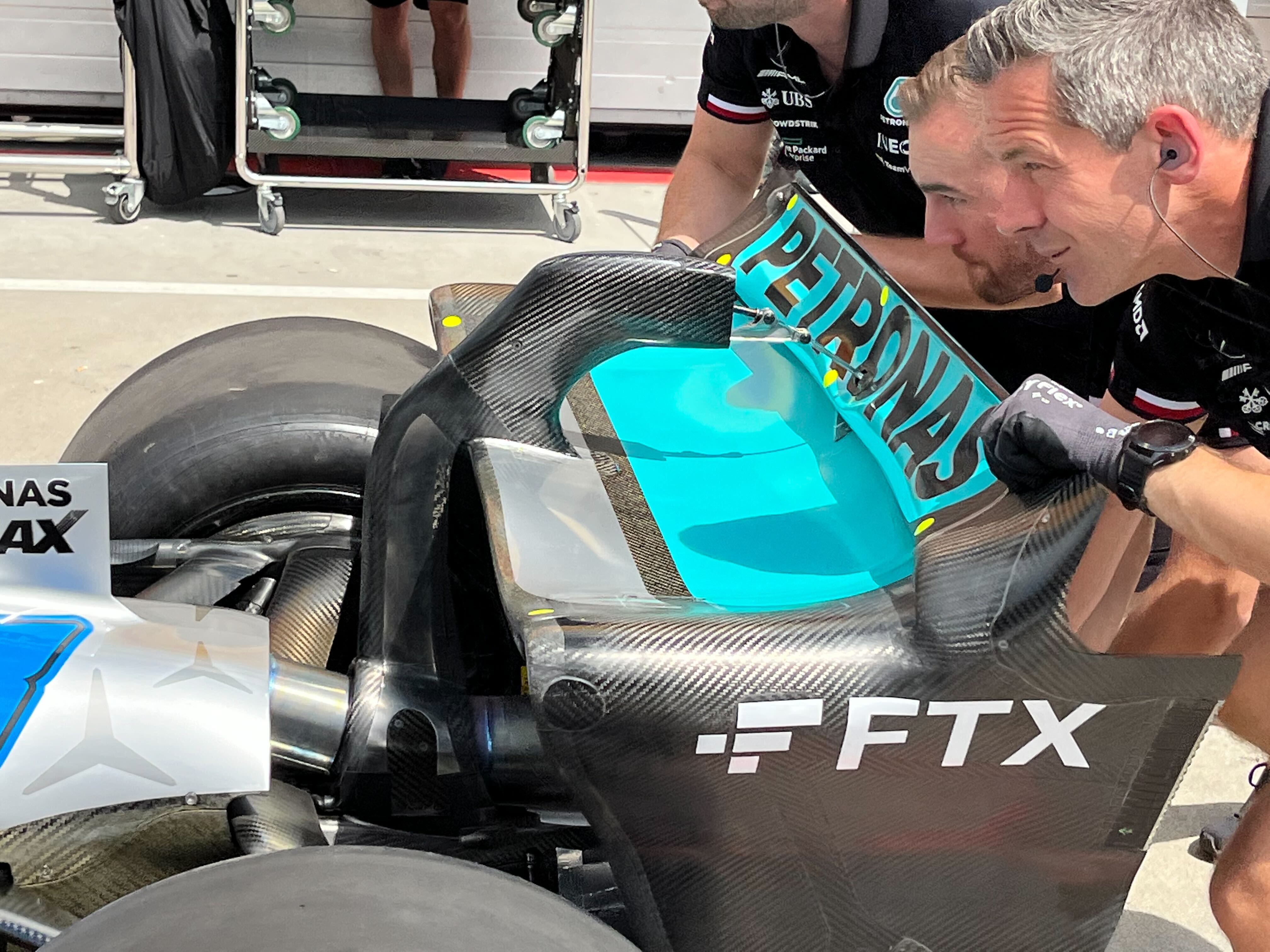 Mercedes has arrived here with its high downforce package, comprising new rear wing tips to enhance the flow beneath the wing and an increased camber beam wing which will provide a stronger upwash to the lower surface of the main wing and thus work it harder. These will increase drag but the downforce gain is more important here.
There is also a new slot atop the halo to enhance airflow over the engine cover to the rear wing.
Red Bull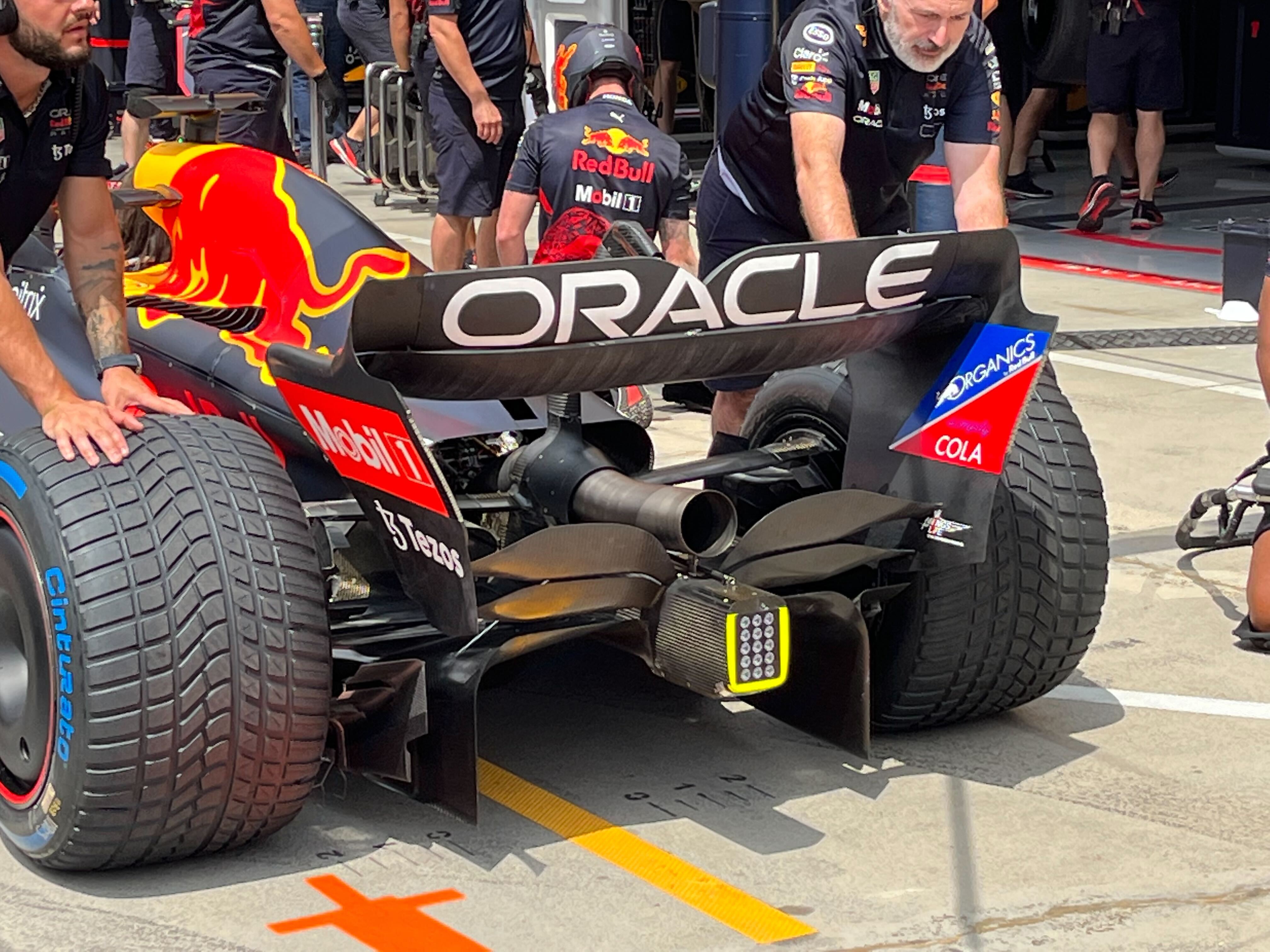 Like Mercedes, Red Bull has increased the camber of its lower beam wing to give a boost to the flow to its high-downforce rear wing.
Ferrari
No developments reported.
McLaren
A revised front brake cooling arrangement for increased cooling flow around a track which always poses brake temperature challenges.
There are also flow conditioners on the underfloor ahead of the diffuser aiming to work the diffuser harder across a wider range of operating conditions (such as low and high speed and different angles of roll and pitch).
Alpine
Alpine has tidied up the transition from the beam wing to the endplate compared to the last time it ran the high downforce wing (Barcelona to Monaco), giving less drag.
AlphaTauri
Rear wing endplate transition to upper flap has been modified for greater wing performance.
Aston Martin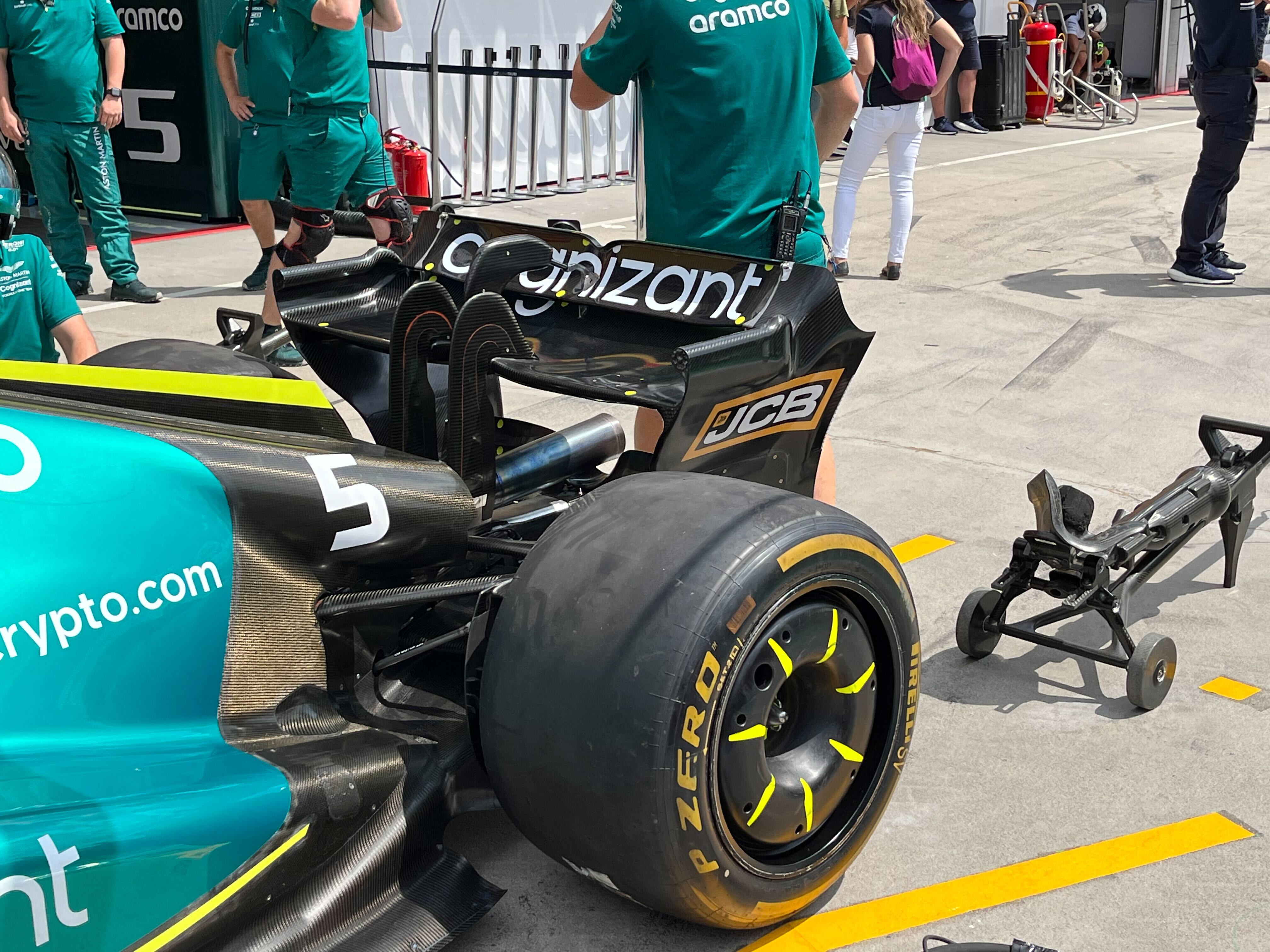 Tweaks to the rear wing tip and endplate to give the most efficient drag and downforce trade-off for this circuit's demands.
Williams
No developments reported.
Alfa Romeo
Alfa Romeo has produced an all-new floor as a general development item, claiming it produces greater downforce for very little increase in drag.
Haas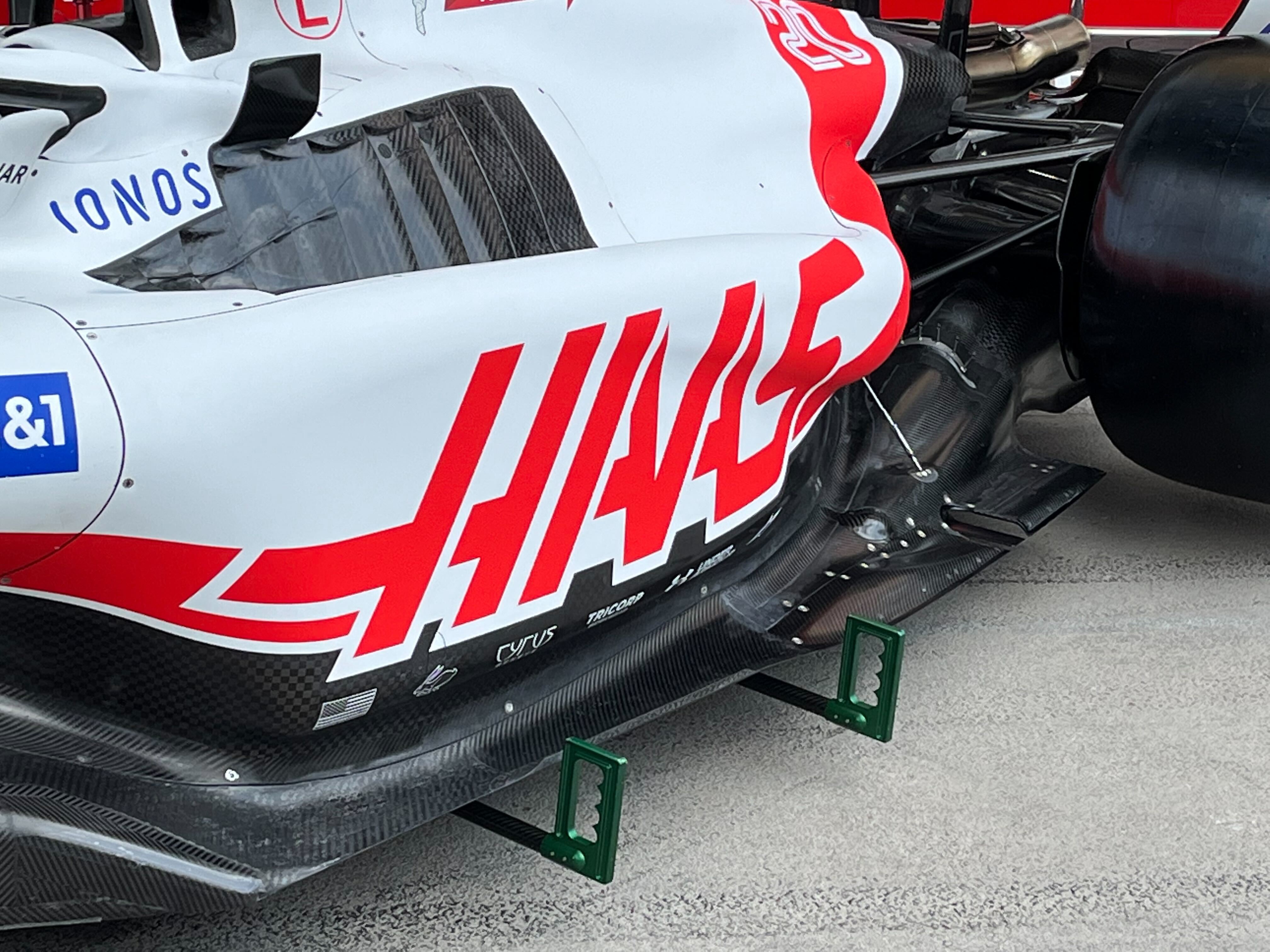 Haas gets its first significant upgrade package of the season and it is extensive. An all-new floor is claimed to be far better resolved in its performance at various ride heights. The floor fences have been realigned appropriate to the new floor geometry, as has the leading edge of the floor to condition the flow into the tunnels.
The engine cover is new, reshaped with a greater duck-tail profile in plan view and with a smoother transition to the coke bottle area lower down. This has entailed changing the cooling louvre arrangement on the sidepod upper surfaces.
The rear suspension legs have a new fairing design to better align them with the flow around the new bodywork and floor. A completely new rear brake duct design works the winglets harder, increasing both the local load at that point while also improving flow to the rear beam wing.