New Ferrari Formula 1 team principal Frederic Vasseur will "take action" by deploying team orders if necessary during the coming season despite there being no number one/number two driver arrangement in place.
This doesn't represent a fundamental change in policy for the team, but under Mattia Binotto's leadership Ferrari had a tendency not to intervene in on-track battles between the drivers in the hope situations would resolve themselves. When interventions were made, they were often late and not always well-executed.
Last year's British Grand Prix is a good example. Despite Charles Leclerc clearly being quicker than Carlos Sainz while pressuring him for the lead, Ferrari allowed Lewis Hamilton to gain significant ground on the pair by not intervening in their battle for an extended period of time. Later in the race, after leaving Leclerc out under the safety car and pitting Sainz for fresh rubber, the Spaniard justifiably rejected an order to hold station behind his far slower team-mate, calling on the pitwall to "stop inventing".
There were still problems in evidence late in the season, with Leclerc unhappy team orders were not used at Interlagos when he was chasing Sainz for third late on and fighting for second in the world championship.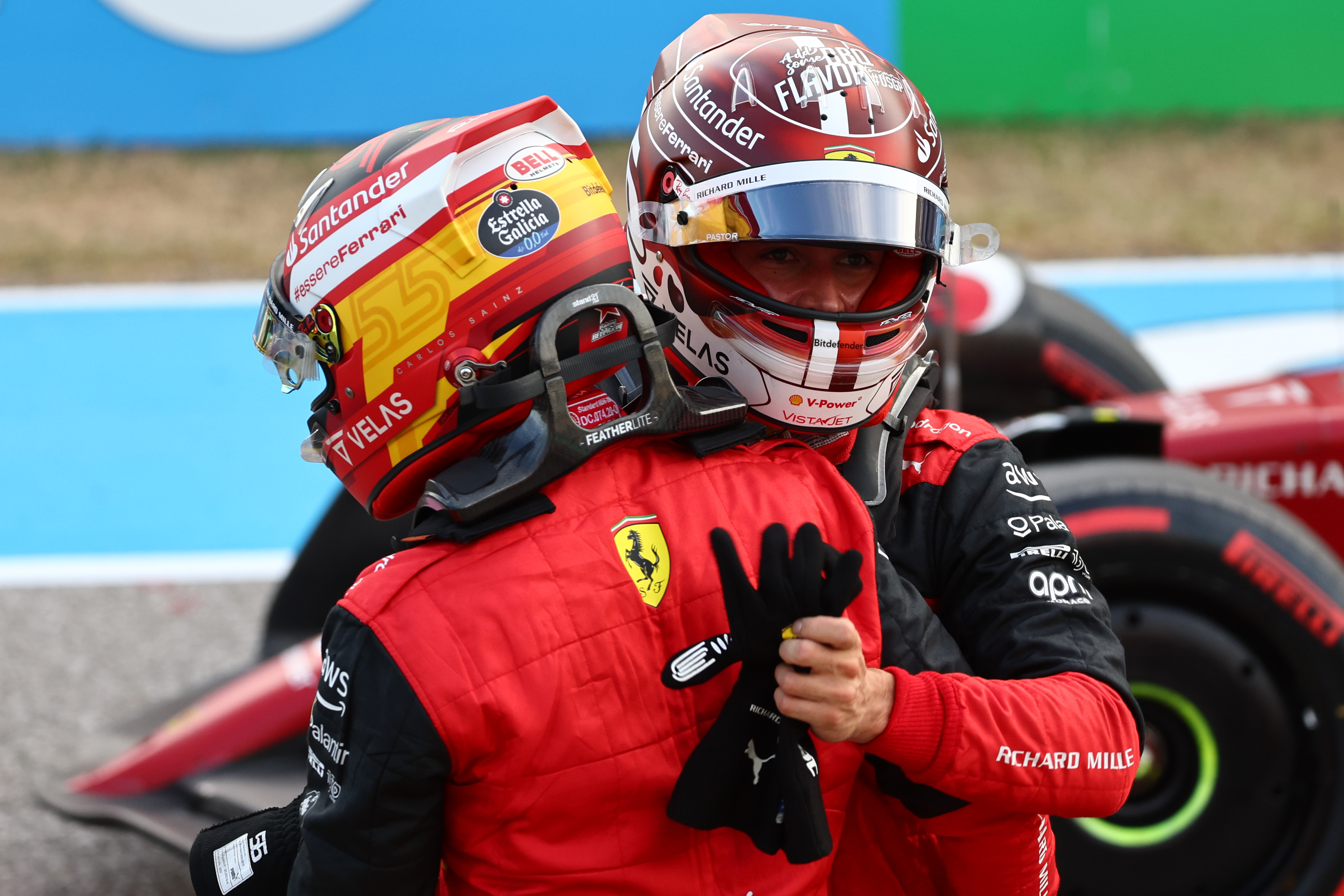 Vasseur has laid out a simple policy. This can be characterised as equal equipment, equal support and equal opportunity with action taken based on the on-track circumstances when it is required.
"This is a fierce situation," said Vasseur when asked about whether he preferred allowing his drivers to fight or have a clear number one/number two. "It's the same everywhere, we have two very good drivers that are able to do the job and they are going to do the job.
"We will have the capacity to provide them exactly the same car and the same structure and the same support. What is clear is that the target is to win with Ferrari and for Ferrari.
"There will be no number one and number two. If at one stage we have to take action, I will take action. It doesn't matter if it's for one or the other, but if at one stage in the season I have to do something, I will do it."
There are generally two situations where one driver has to be prioritised, which can be broadly split into race-specific and championship-situational. In some cases, it is necessary to order a quicker driver past a slower one, or use one car strategically to cover others, to maximise the team's result in a grand prix. There are also times when the big-picture championship situation is key and it is necessary to maximise one driver's points yield over the other.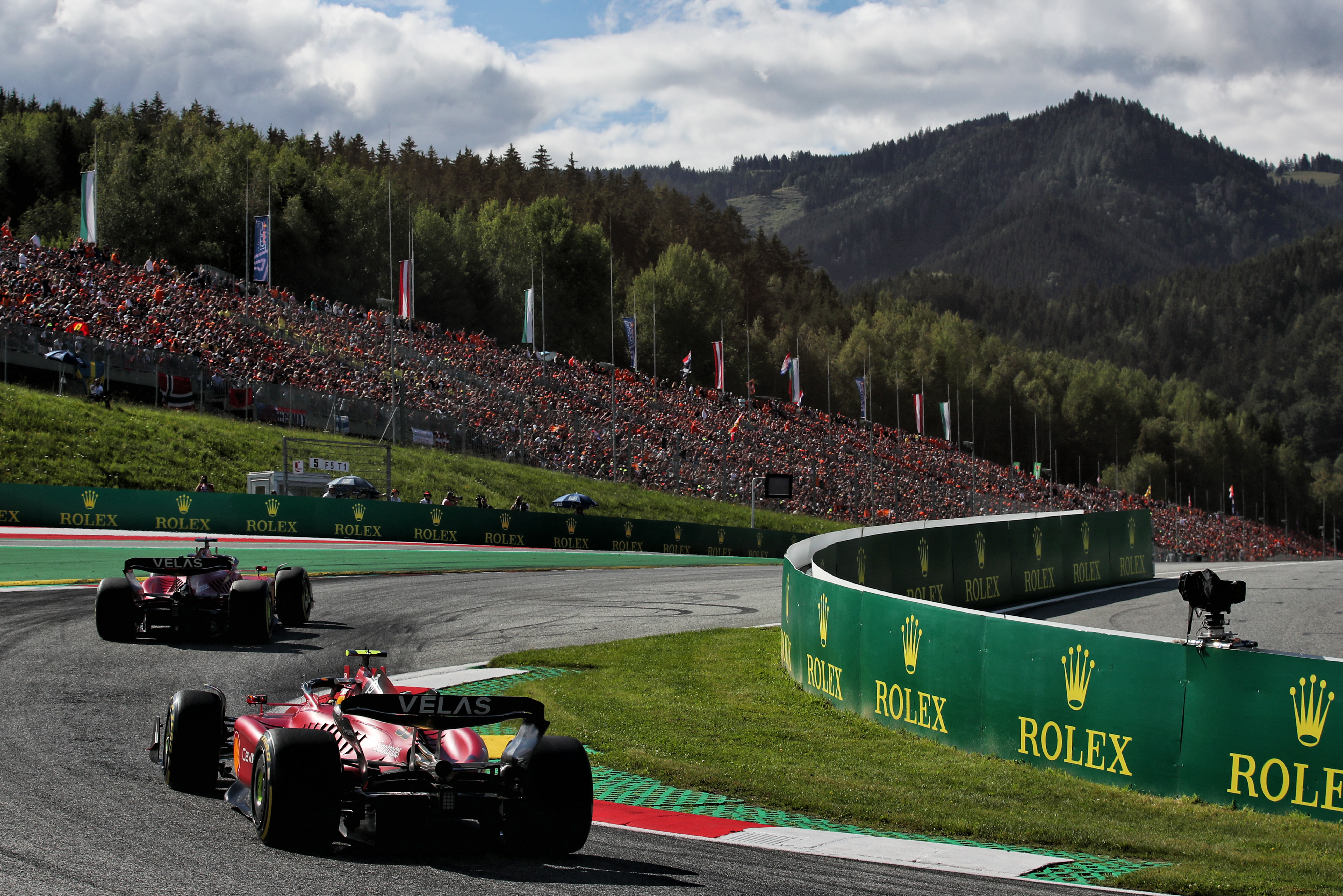 Although Leclerc is generally regarded as Ferrari's spearhead, Sainz is a formidable competitor with an industrious work ethic that has allowed him to be close to Leclerc regularly. Last year, he struggled with the change in characteristics of the car under the new rules, but as the season progressed gradually got back on terms.
Vasseur stresses that Sainz is "a potential winner" and that "the organisation is crystal clear" in terms of not having a set number one/number two. As he puts it, "they have to do the job and if at one stage I have to take action for Charles or Carlos, I will do".
He has no pre-ordained cutoff for how and when team orders will be implemented if the drivers' championship is at stake. Simply, he has stressed the need to be decisive when the situation arises.
"It's not a matter to take a decision in June, September, you have to take action and decision when it's obvious that one will be in a much better position than the other and not before," said Vasseur when asked about the timing of choosing a driver to back.
"It could be two races before the end or before."
Vasseur's plan is the right one. Provided both drivers are clear on the general principles of when and how team orders might be used, communications are clear and the decisions are sharp, his approach will work.
At Sauber, team orders controversies were understandably rare – although Antonio Giovinazzi's refusal to cede to Kimi Raikkonen in Turkey 2021 cost the team a points finish.
While Vasseur has vast experience running racing teams in F1 and beyond, this is the first time he will potentially be making calls impacting the world championship. His policy can only be tested in the heat of competition, which it will be if Ferrari has a car fast enough to fight for victories and the title.