Fernando Alonso is no stranger to hyperbole, taking tremendous glee in talking up his already-monumental achievements in a racing car.
But what of his claim that he's lost 60-70 points to misfortune so far in the 2022 Formula 1 season?
There's no doubt that Alonso is operating at a high level despite being, as he always rails against being pointed out, 40 years old. Nor is there any doubt that he has been extremely unlucky this year. This means his tally of 29 points does not do him justice.
By his own evaluation, he's "at the level of 2012", the season he finished only three points behind world champion Sebastian Vettel in a car that wasn't title material. And while that's difficult to test, he's at worst not far off.
So Alonso is right that he has fewer points than he deserves, but by how many? By sifting through his season and picking out the weekends when he didn't get what he deserved and allocating a hypothetical points lost figure, we can work out how accurate his estimate is.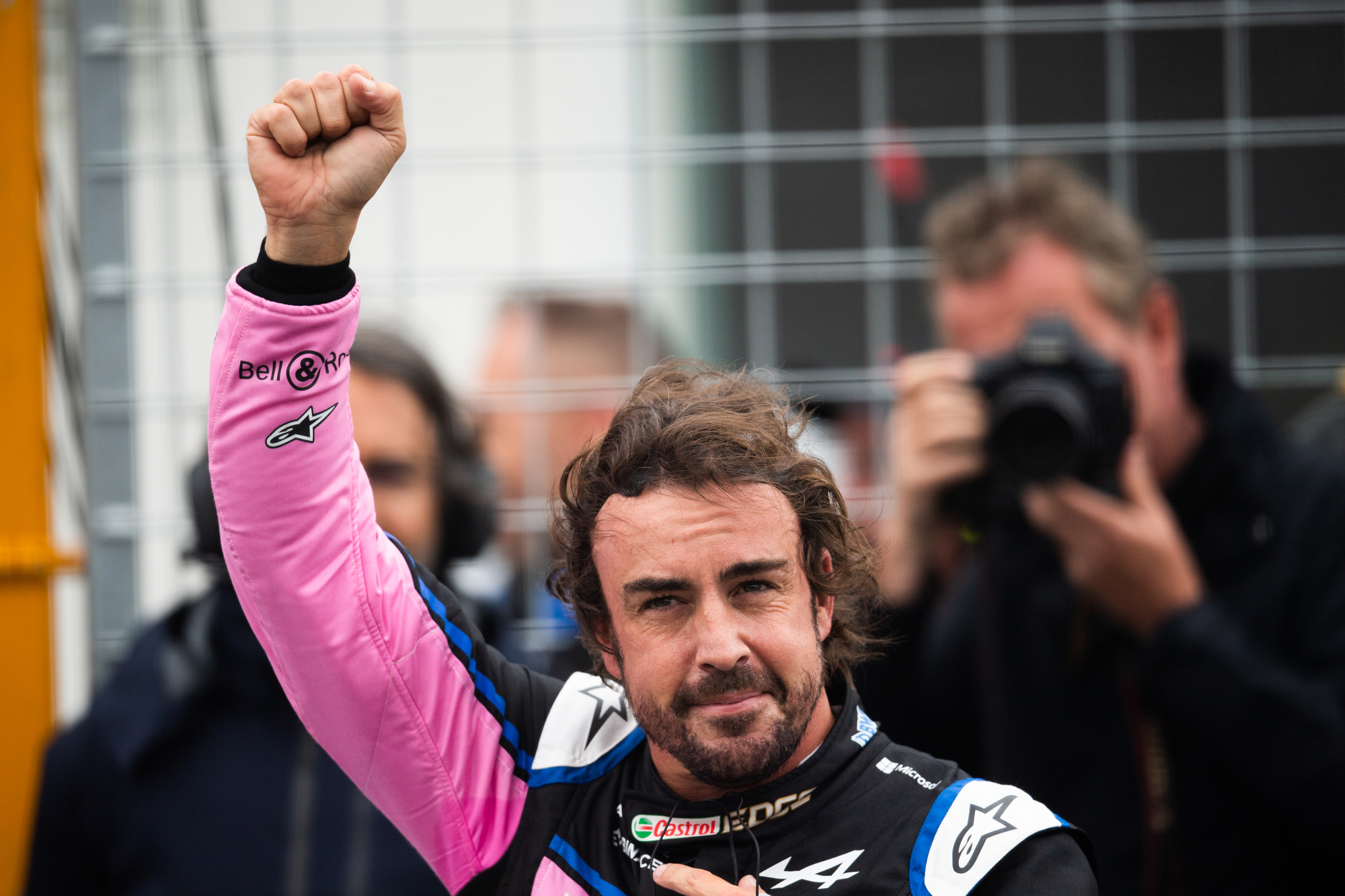 By The Race's tally, Alonso isn't exaggerating by much. While he gave his figure before the Austrian Grand Prix, we are including the whole Red Bull Ring weekend and based on that, Alonso is 47 points worse off than he should be.
His losses come in six of the season's 11 races where outside circumstances, be they reliability woes or strategic mishaps, have been deemed to have cost him. Self-inflicted points losses are not factored in.
---
BAHRAIN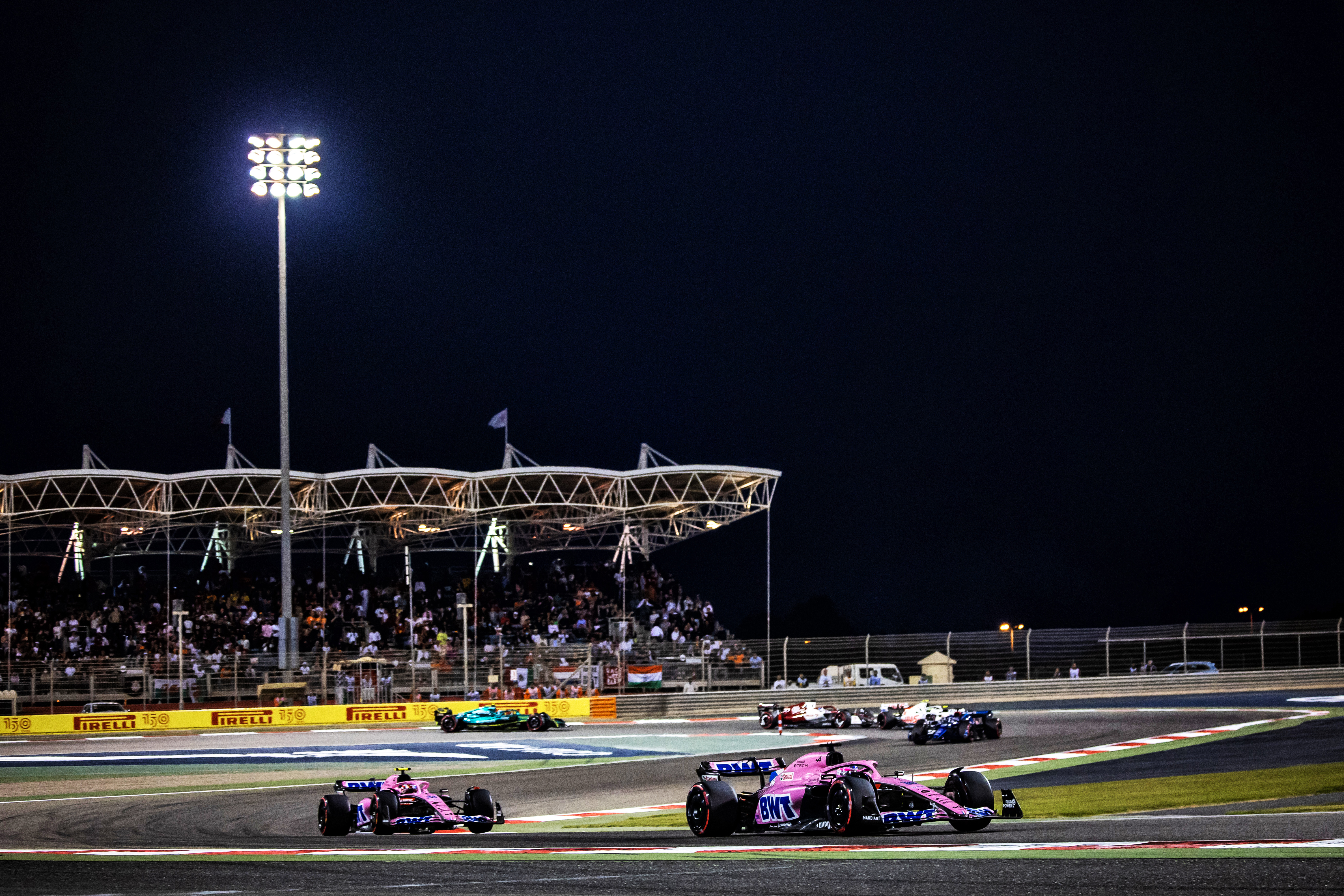 Started eighth and finished ninth, partly thanks to struggling with tyre management.
Points lost: 0
SAUDI ARABIA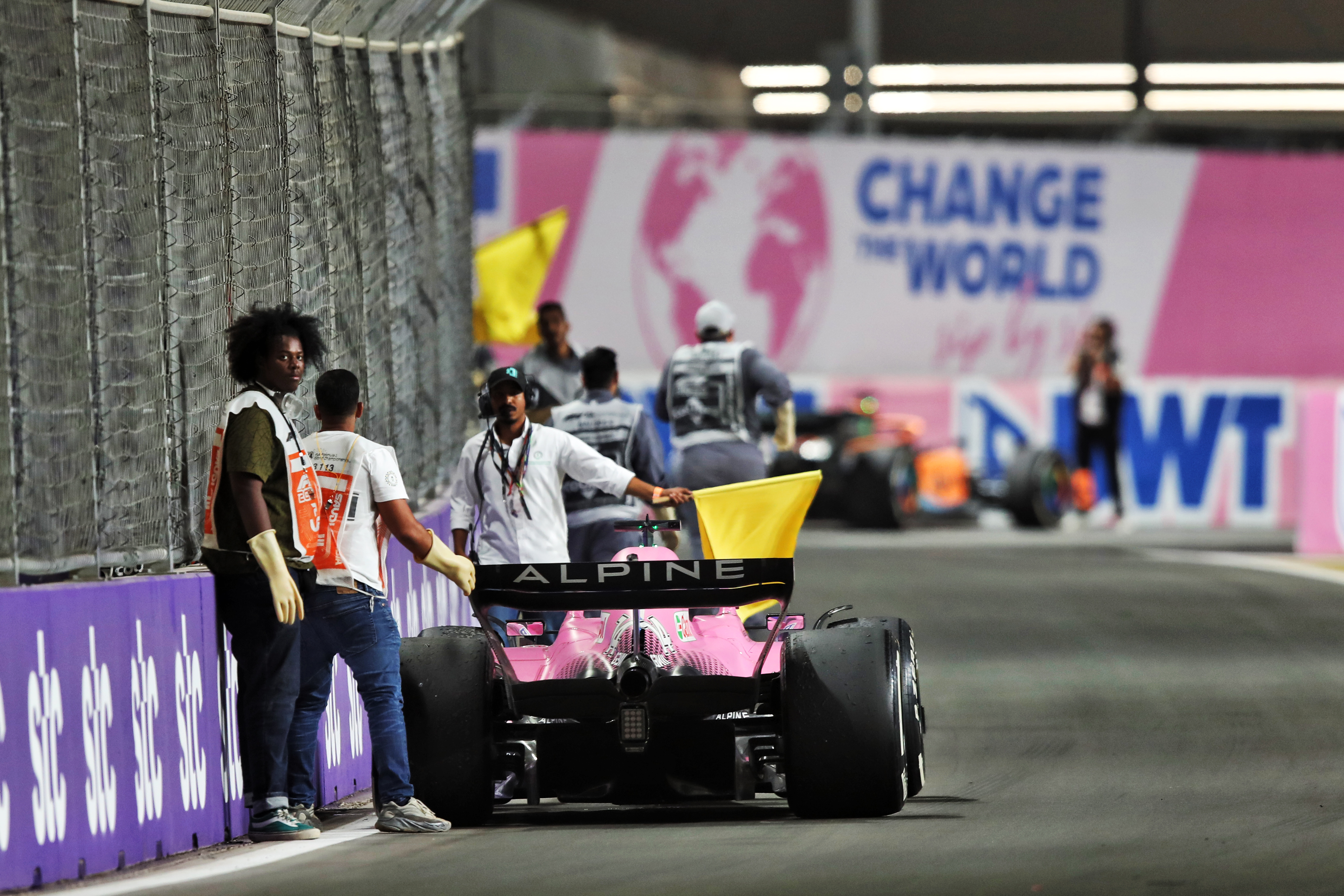 Was on target to finish sixth when he suffered a water pump failure. Renault traced the cause of the failure as the car's bouncing, subsequently getting clearance to make a modification to the engine's water pump on the basis of reliability.
Points lost: 8
AUSTRALIA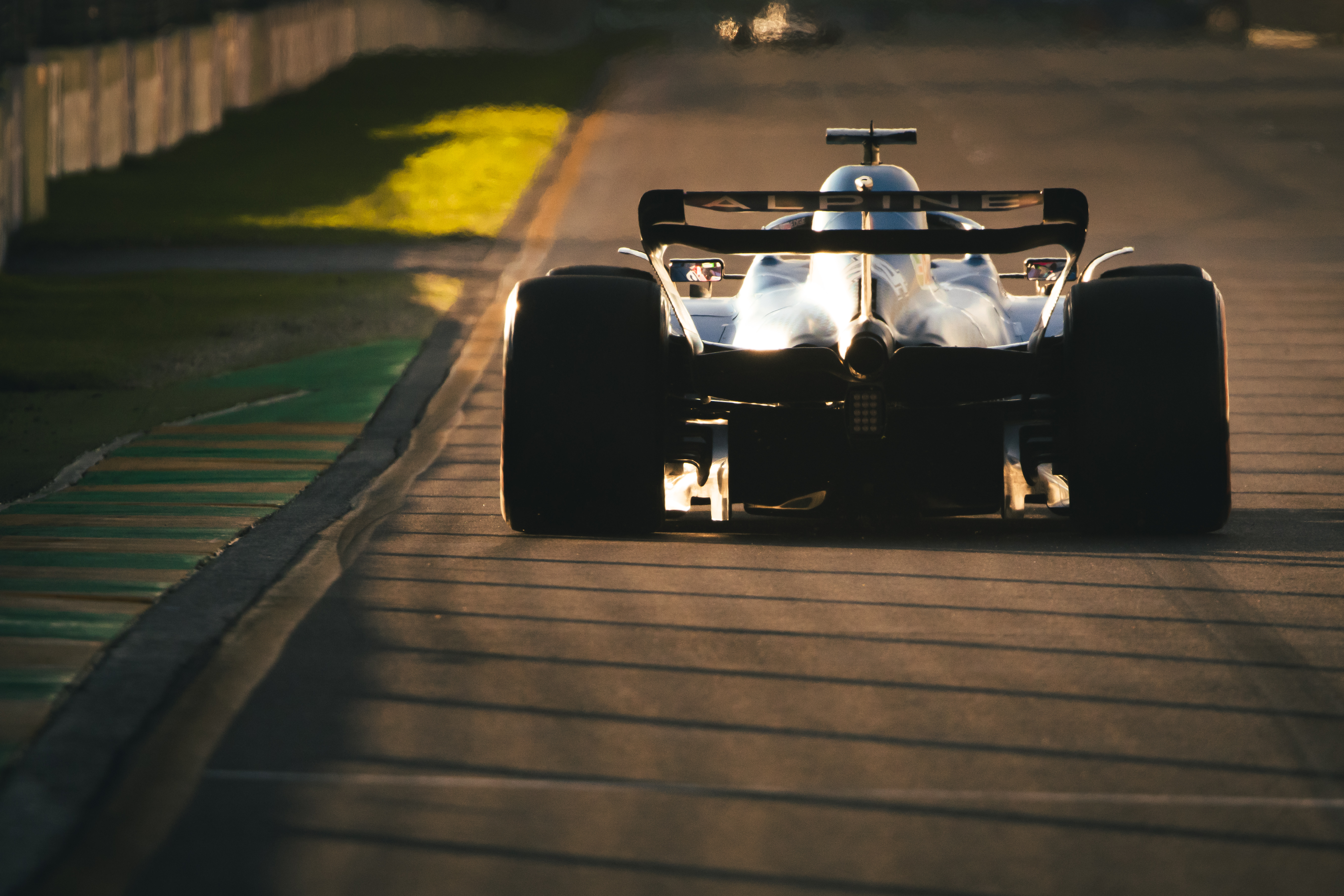 Alonso was on course for a place on the second row of the grid when a hydraulic problem, caused by a leaking oil seal, meant he couldn't downshift at Turn 11 and crashed.
He started 10th, running long after starting on hards and climbing to fifth, but dropped to 13th after pitting under the VSC and became mired in traffic. Finished 17th following a second stop to try for fastest lap.
It's difficult to judge exactly where he would have finished had he started where he should have done, but given the race pace of the Mercedes drivers, fifth ahead of the McLarens seems most likely.
Points lost: 10
EMILIA ROMAGNA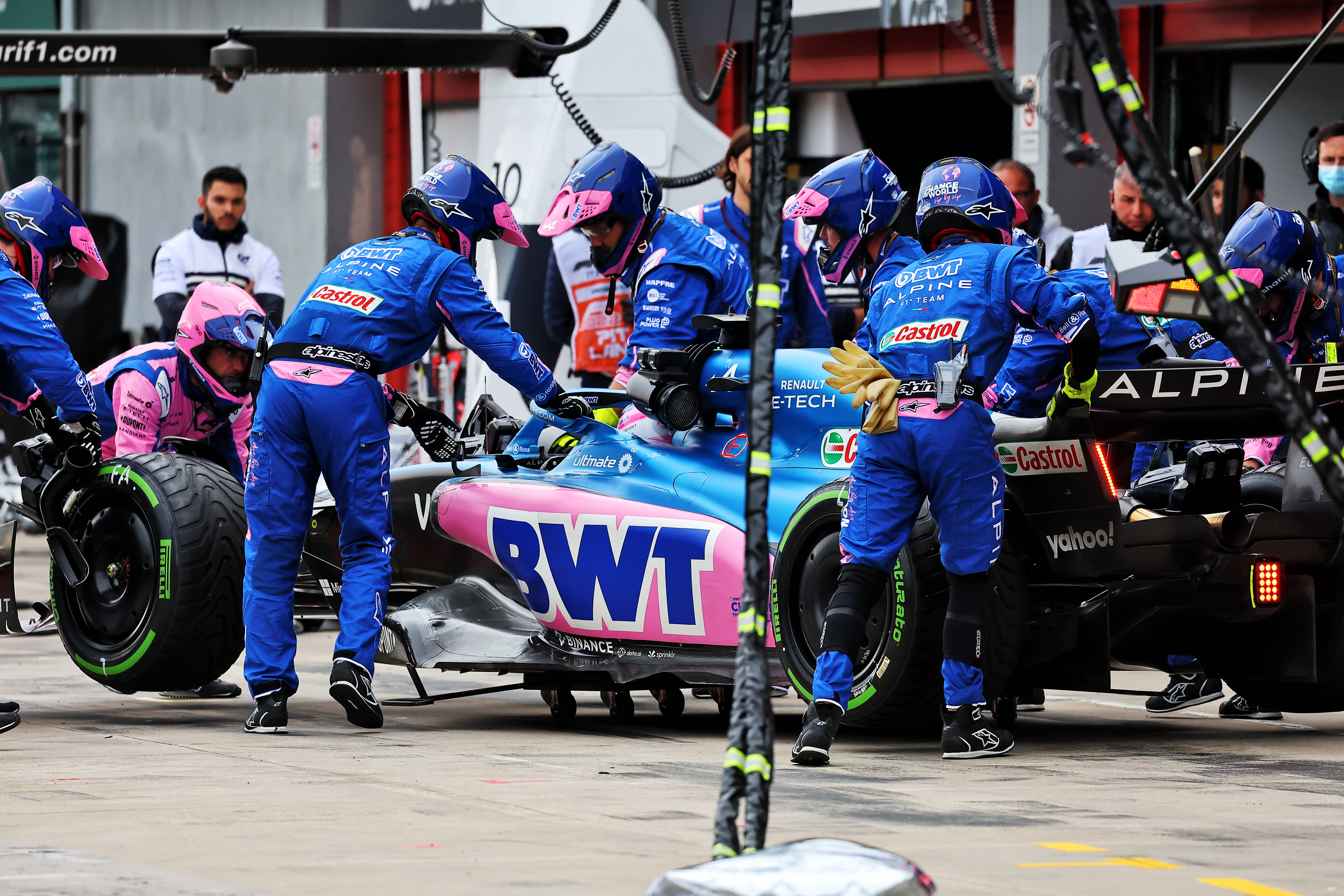 Qualified fifth but slipped to ninth in the sprint after tyre management troubles, which was a regular early season struggle for Alpine.
He was eighth under the early safety car in the grand prix, but had sustained sidepod and floor damage when Mick Schumacher spun into him on the opening lap. That led to him slipping back at the restart then retiring.
He would likely have gone onto finish somewhere from seventh and 10th, so let's call it a seventh place lost.
Points lost: 6
MIAMI
Finished eighth on the road and was relegated to 11th by a pair of five-second time penalties. One was for causing a collision with Pierre Gasly, the other for short-cutting the track.
He and Alpine objected to the latter penalty, but despite subsequently giving back the time gained it did affect the race situation behind him given he temporarily got out of DRS range of the chasing Mick Schumacher and triggered a race-influencing battle.
This could be considered four points lost if you consider both penalties unfair or two if you regard the second as wrong. But ultimately, both were self-inflicted, no matter how much Alonso and Alpine might feel they were unjust.
Points lost: 0
SPAIN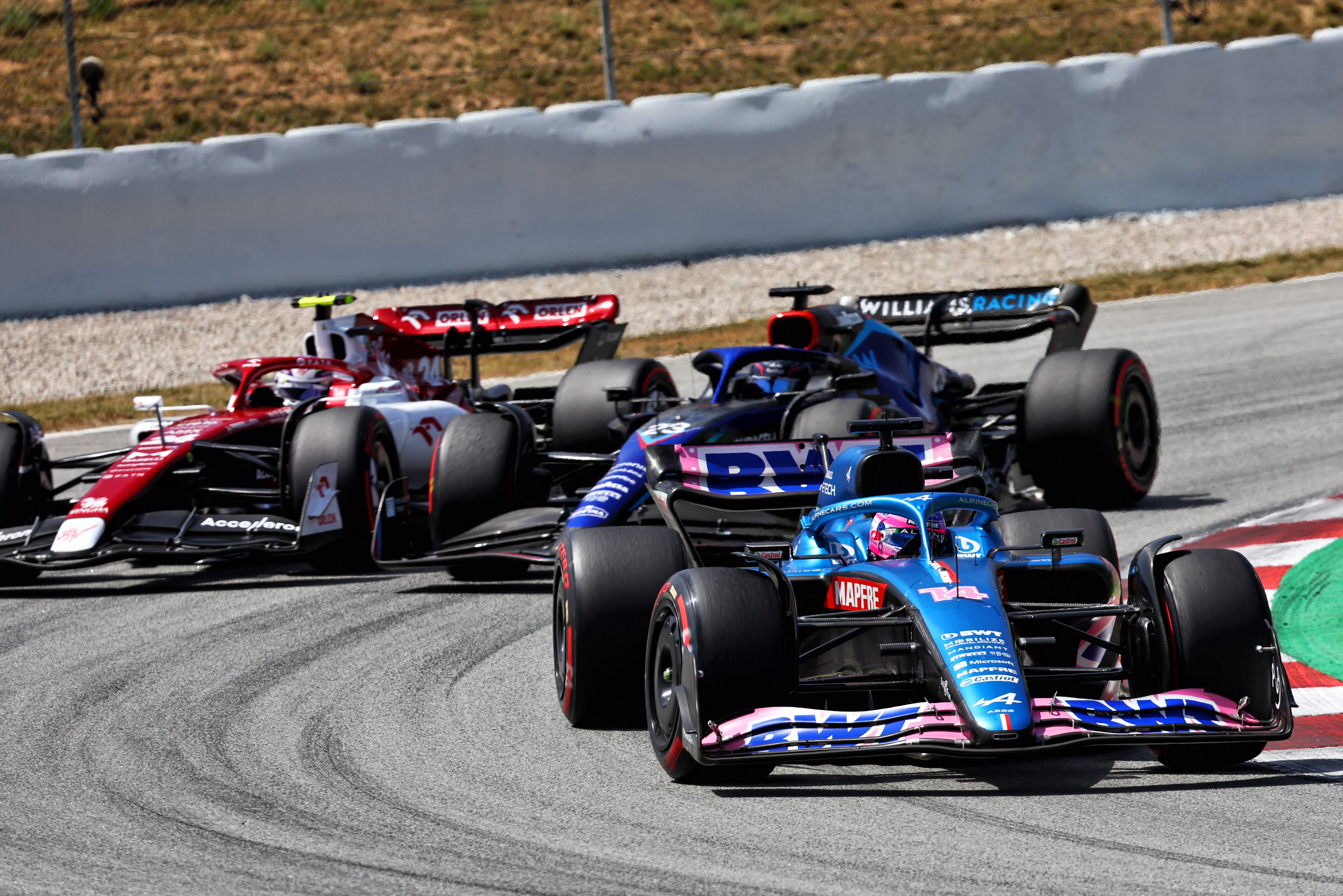 Alonso's Q1 elimination was the result of poor communication and management of his final out-lap, which resulted in him being stuck in traffic and aborting the lap.
He started from the back on a three-stop strategy and finished ninth.
With a clean weekend, he could easily have beaten team-mate Esteban Ocon to seventh place, but it's difficult to make an accurate prediction of how it would have played out.
Points lost: 4
MONACO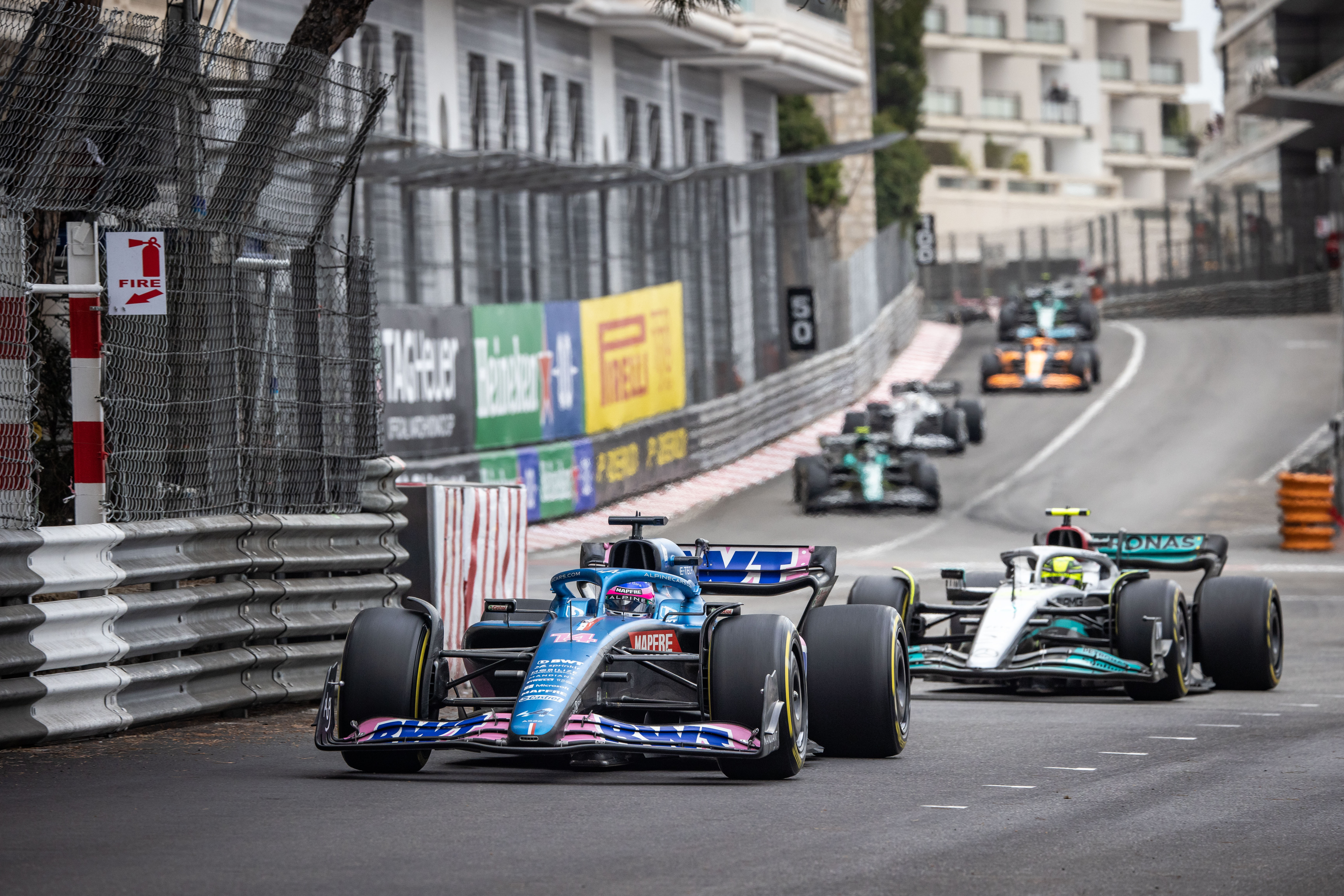 Started seventh and finished seventh.
Points lost: 0
AZERBAIJAN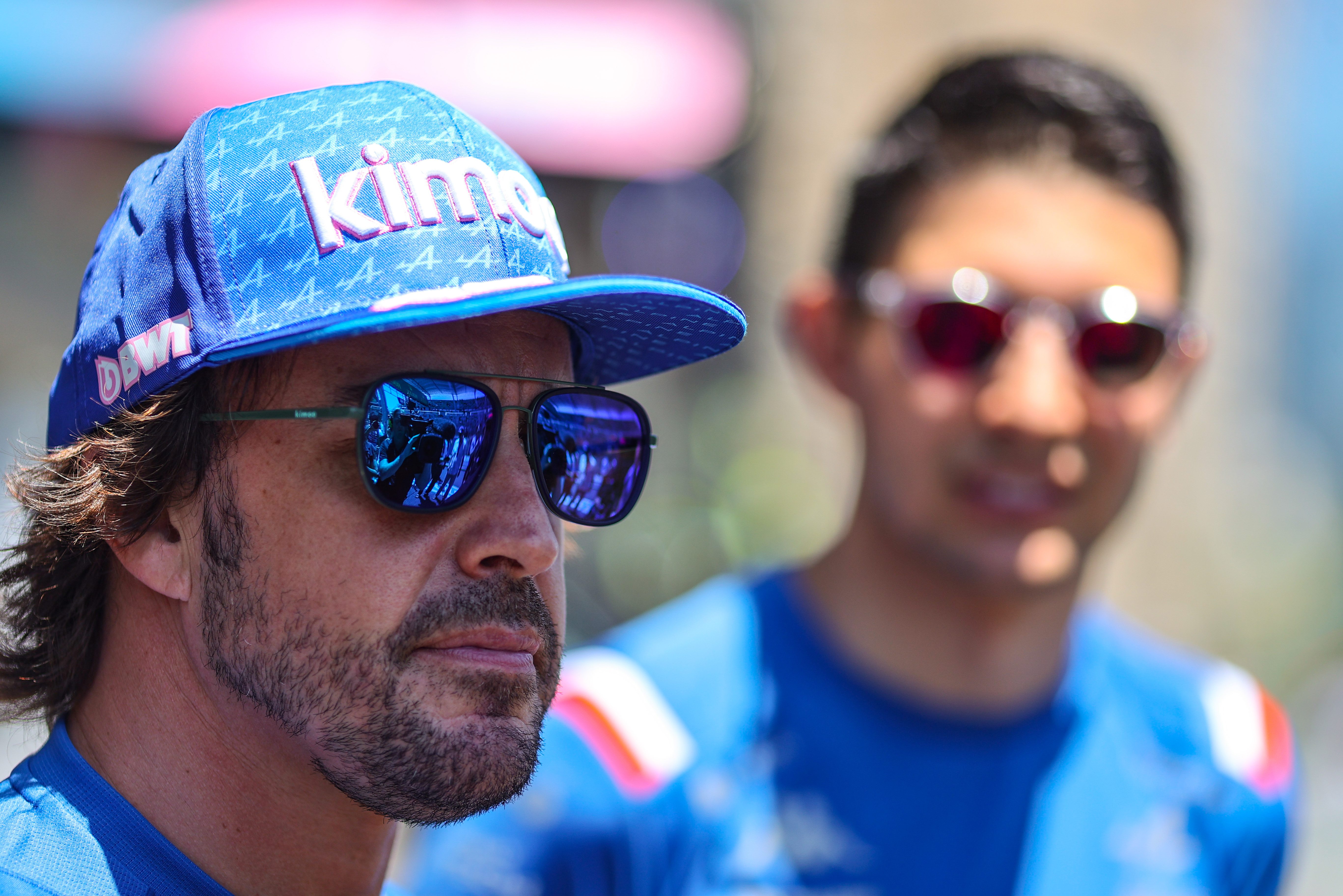 Had a relatively straightforward weekend, starting 10th and finishing seventh.
Points lost: 0
CANADA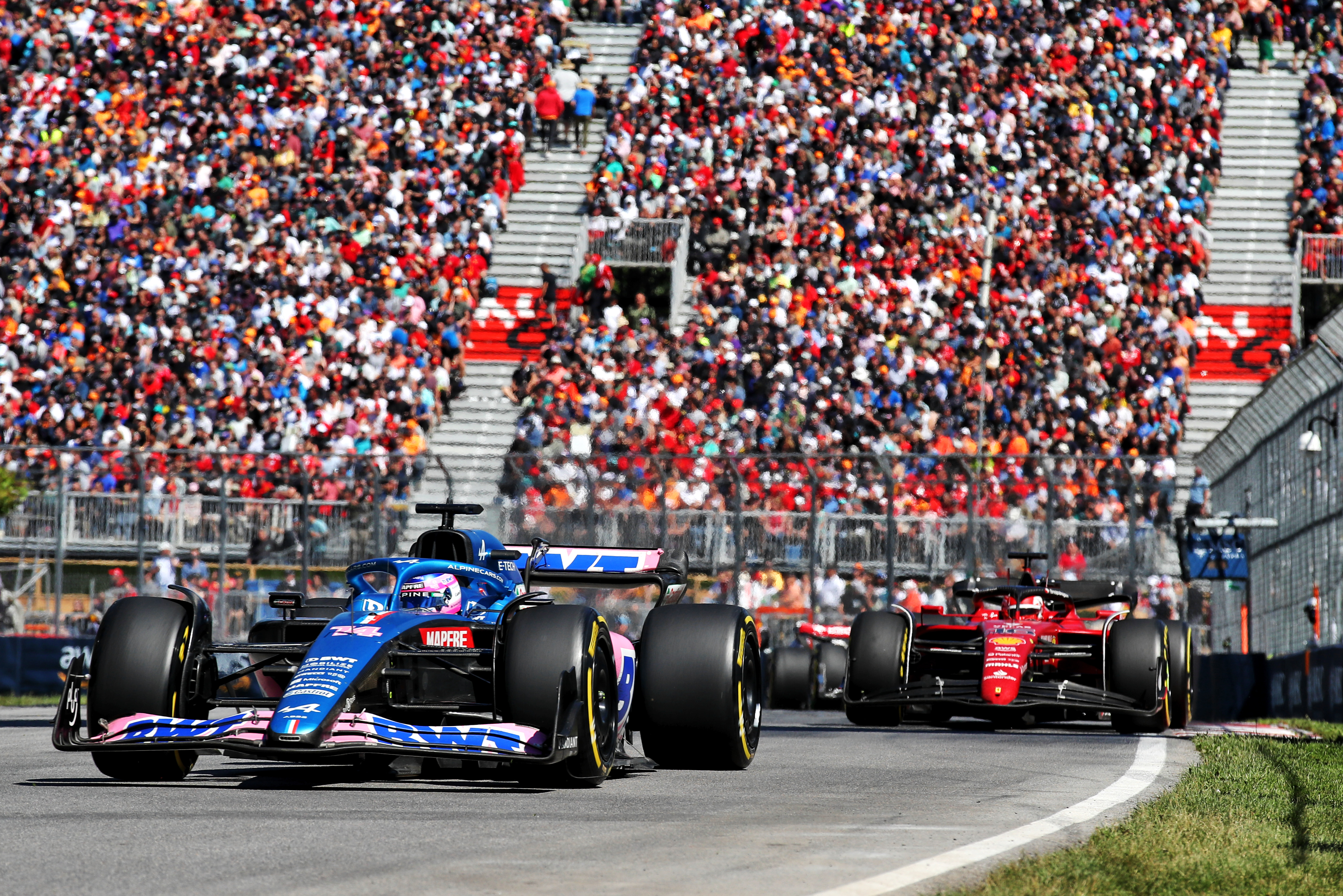 Qualified a stunning second and held his own in third place before an air leak in the power unit started to cost him power.
He finished seventh on the road, which became ninth after the finish when he was rightly penalised for weaving in front of Valtteri Bottas on the last lap.
Without the problem, it's likely he would have finished fourth given the pace of Lewis Hamilton's Mercedes.
Points lost: 10
BRITAIN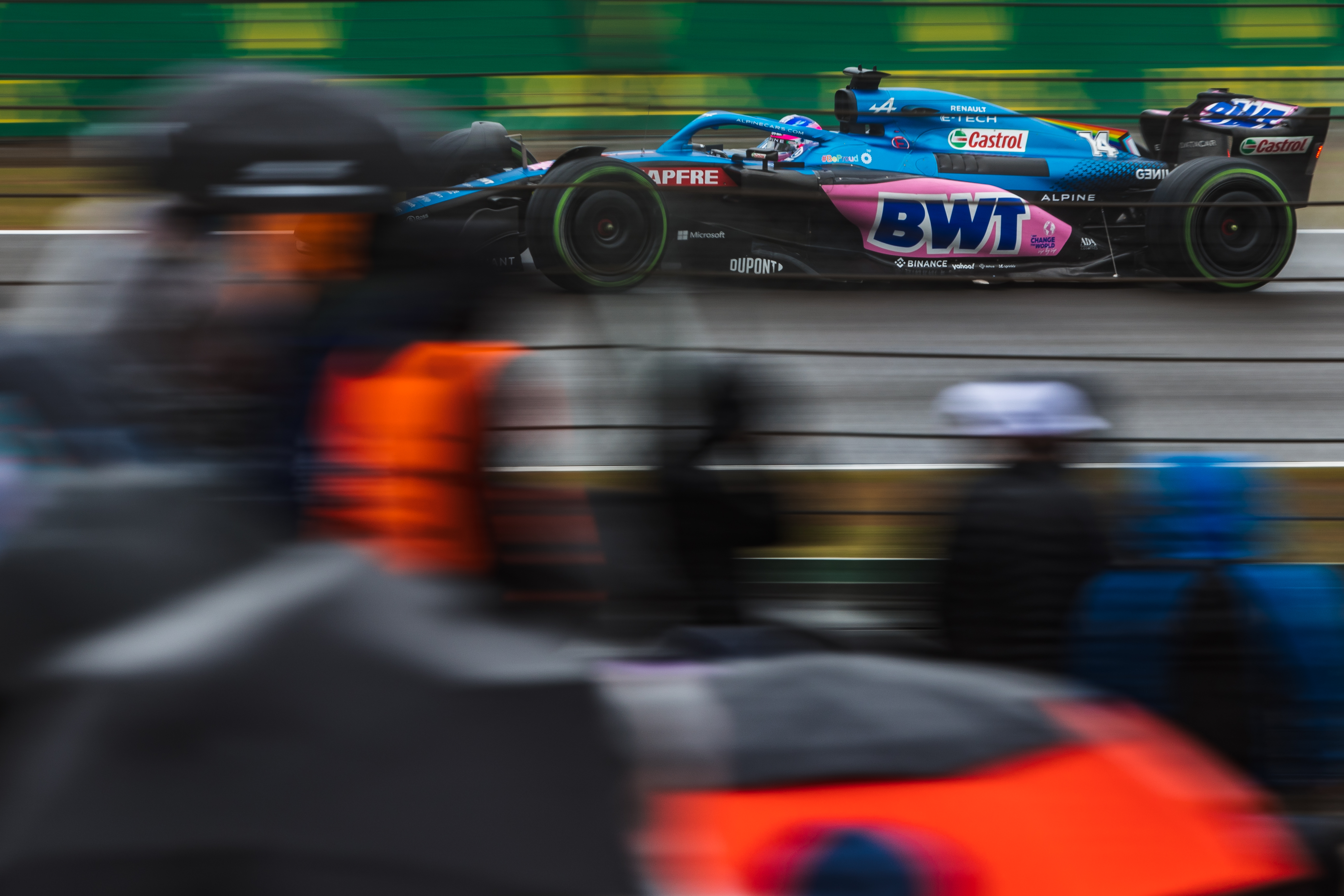 Qualified seventh and finished a strong fifth on a trouble-free weekend.
Points lost: 0
AUSTRIA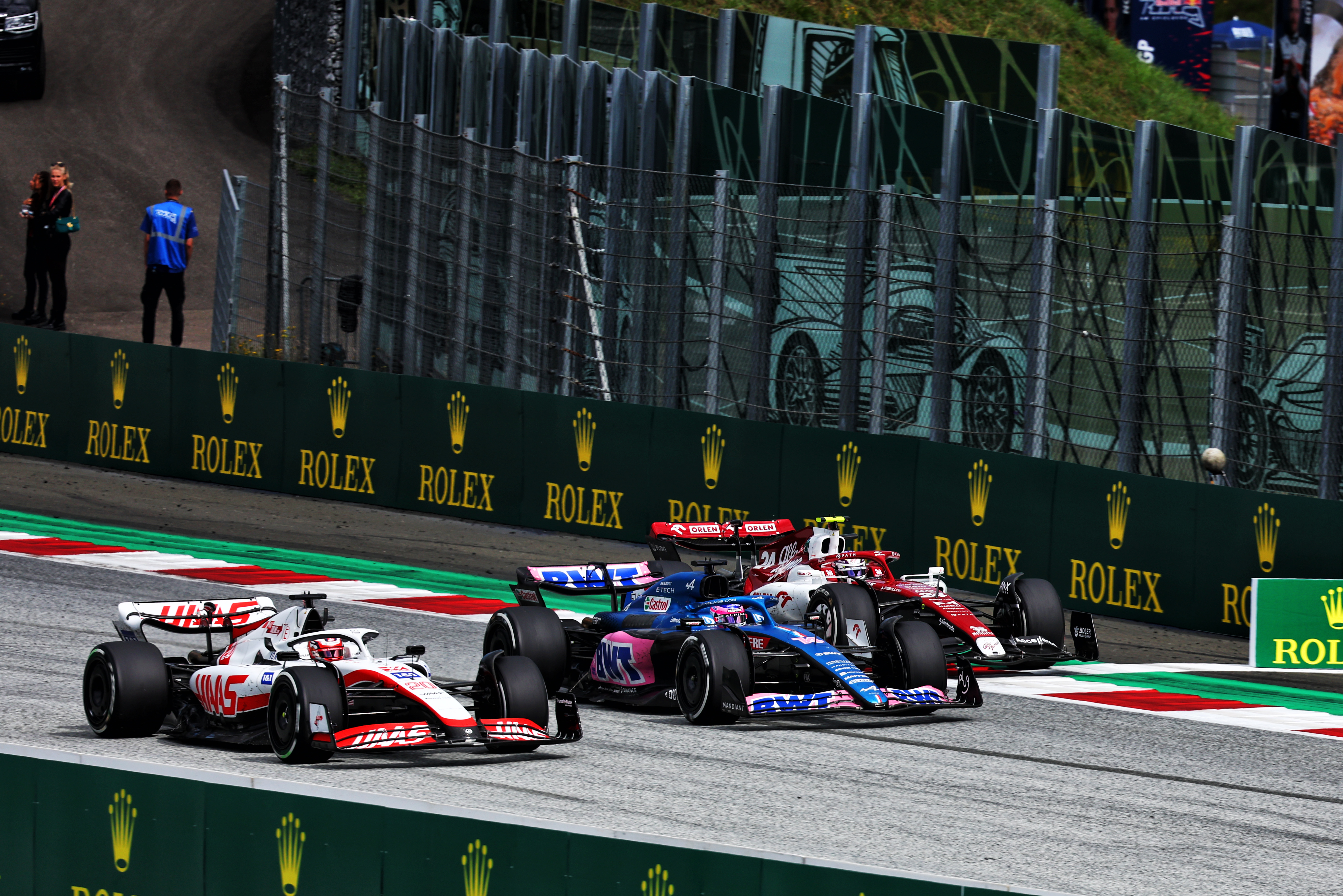 Qualified eighth but should have been sixth had he not suffered floor damage in qualifying. But that was a self-inflicted wound after trying to pinch a little bit too much track width on corner entry.
He was unable to start the sprint after an electrical problem, suspected to be a failure of the standard ECU, then started from the back of the grid after taking a strategic power unit change.
In the race, he could have finished sixth or seventh but for a double pitstop after noticing his front-left wheel was a little loose, taking 10th instead. Taking into account all of his problems, he can be awarded a hypothetical seventh in the sprint and sixth in the grand prix – behind team-mate Ocon. While he might well have beaten him, because Alonso was slower in Q2 and then made a mistake and couldn't challenge in Q3, it's only fair to slot him in behind.
Points lost: 9
---
Add 47 points to Alonso's tally of 29 points and that puts him on 76 for the season. That's enough to lead the midfield pack comfortably, ahead of Lando Norris and 24 clear of Ocon. As for Alpine, it would be comfortably fourth in the constructors' championship.
This is a crude measure, as to get a fair comparison it would be necessary to work out every driver's points lost to circumstances outside their control and readjust the results of every race. But it does broadly support Alonso's claim, even if the total at the point he made it after the Red Bull Ring sprint race was slightly lower given we've included the Austrian Grand Prix itself.
Alonso may not be afraid to talk himself up, but he can certainly back that up with numbers. Even if he can't resist inflating those figures for his own amusement.