Right when Charles Leclerc needed to rebuild his crumbling championship bid, he was faced with starting from the equal-worst grid position of his Formula 1 career.
Ferrari's array of power unit changes at the Canadian Grand Prix was a tactic devised very quickly after the engine failure that forced Leclerc to retire from the lead of the Azerbaijan Grand Prix a few days earlier.
With reliability compromised and Leclerc facing grid penalties sooner or later after various problems, Ferrari opted to introduce multiple components into the pool in one weekend and take a back-of-the-grid start.
This was foreign territory for Leclerc in 2022 given he has started on the front row at every other race but he has burned from the stern before. The difference this time is he still has designs on a championship bid and couldn't afford to slip up after a recent run of disappointments handed Max Verstappen a big points lead.
Leclerc knew this, so his preparation through practice was all about maximising his damage limitation job. He conducted high-fuel running and had a skinnier rear wing on the car to try to pick his way through the field as quickly as possible.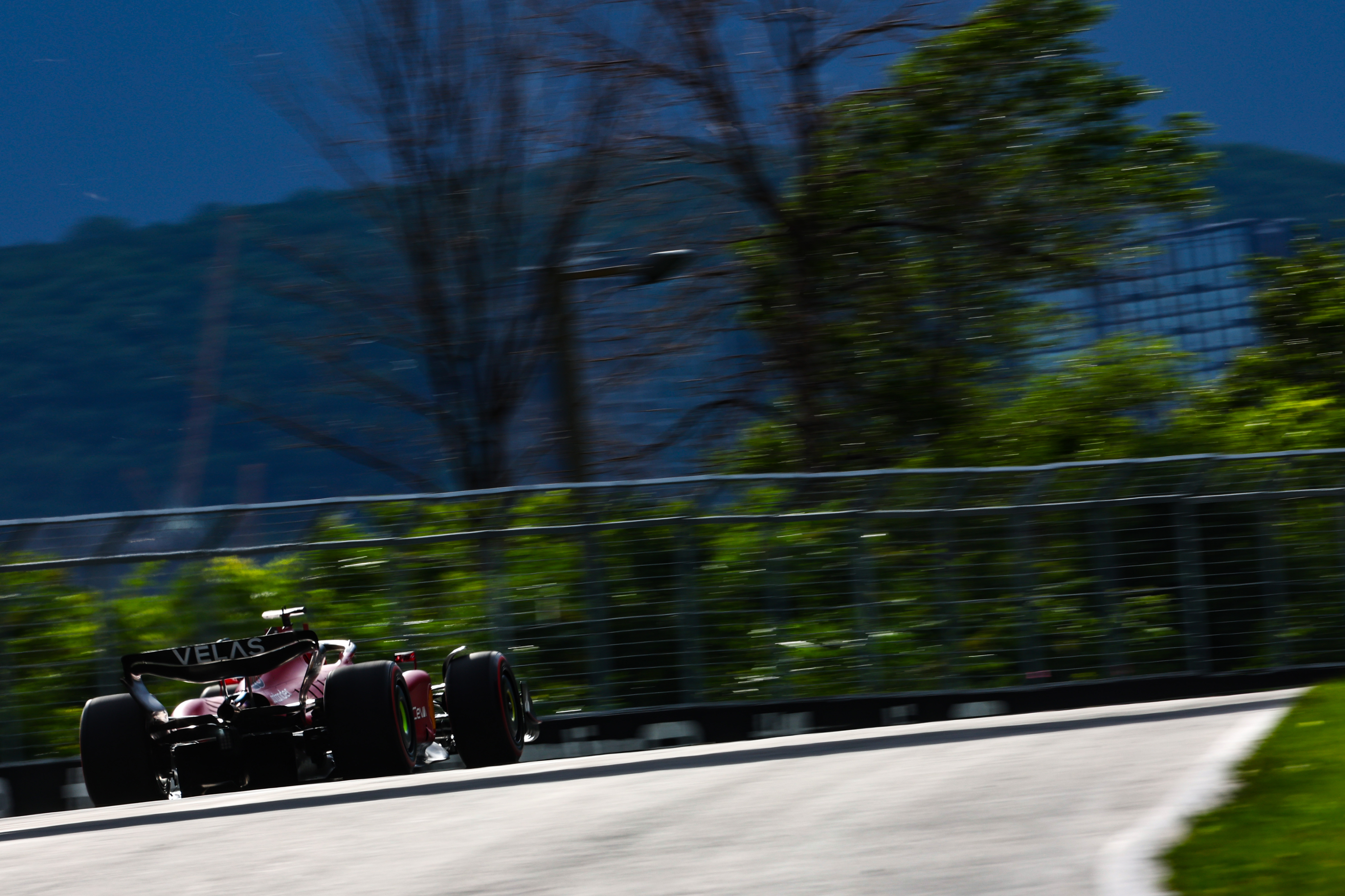 "It's something we decided very soon after Baku, so it's something he was aware of for many days," said Ferrari team boss Mattia Binotto.
"So he had time to digest and be prepared for the race weekend.
"He was focusing on his race weekend knowing that he would have started from the back of the grid.
"Even his Friday programme, Saturday programme was focused on the high-fuel runs, just to make sure that he was prepared for the race itself."
Leclerc was optimistic that finishing as high as fourth would be possible, but it was paramount that he did not get carried away chasing that.
This was a new kind of test for the title hopeful, one of patience – something that has not always been his strong suit, as there have been a few cases in his short F1 career where he has tripped up on the opening lap while in the midfield.
"It's certainly a frustrating situation for a driver," Binotto conceded. And Leclerc couldn't let that frustration get to him.
There were some signs of over-eagerness early in the grand prix, such as a risky (and failed) attempt to pass Pierre Gasly around the outside of the fast right-hand kink, even dropping a wheel onto the grass in the process. Leclerc kept his nose in for the following Esses but again failed to get by, although he at least managed to keep his front wing intact.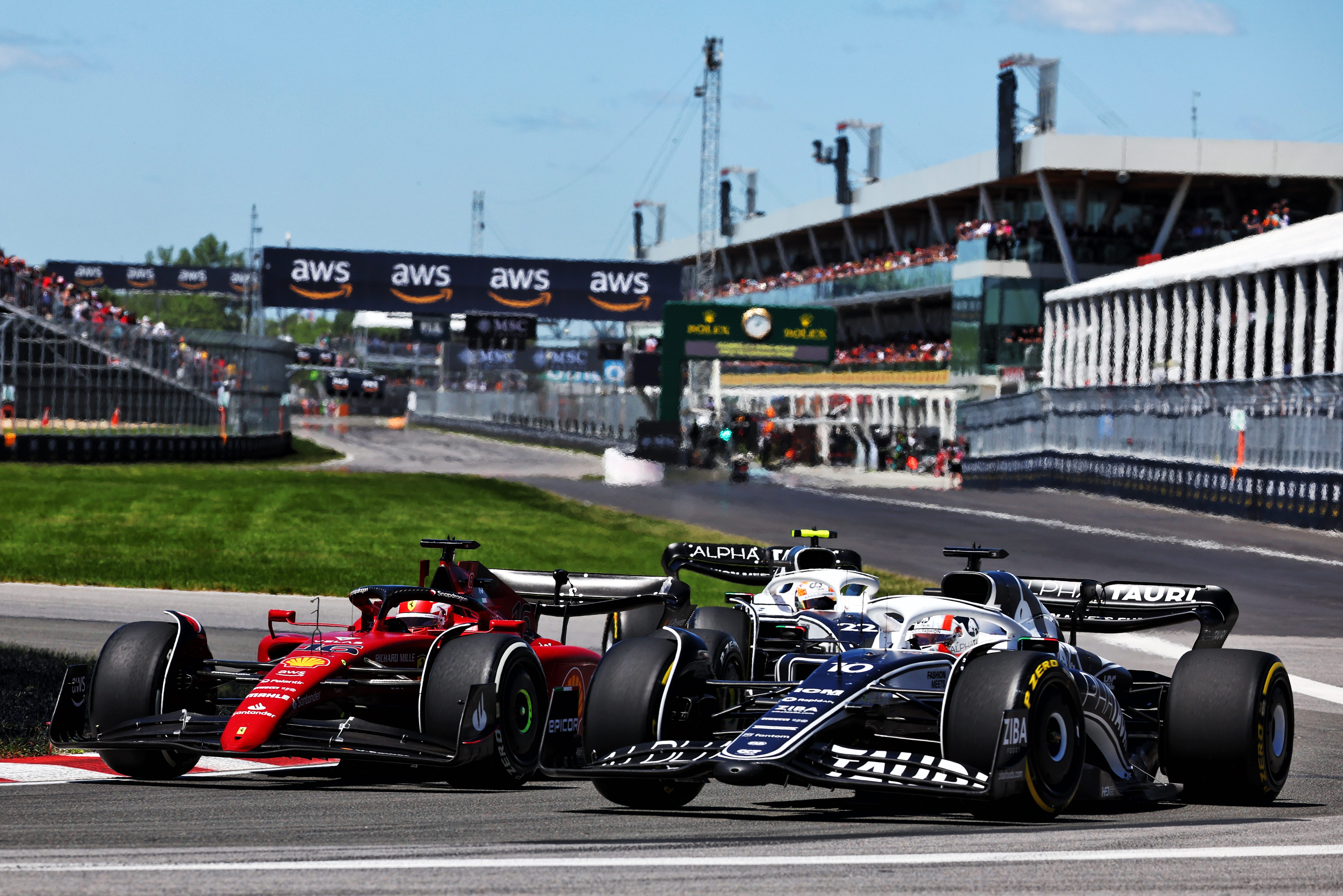 The opening laps were difficult for Leclerc. He nailed Gasly with an opportunistic pass around the outside of Turn 1 at the start of the second lap after the AlphaTauri driver got compromised on the inside. A slightly needless lunge on Lance Stroll into the hairpin didn't come off, but Leclerc breezed by down the back straight quickly after.
These were potentially signs of Leclerc risking a bit too much early on, but the counter-point is that he avoided contact and didn't lose much race time. So, he didn't cost himself anything.
A slightly sluggish reaction to a virtual safety car period ending wasn't ideal and then Leclerc found himself at the back of a DRS train, bemoaning a lack of traction out of the Turn 10 hairpin on his hard tyres that made it difficult to really attack down the long straight.
"It was all about thinking about the end of the race and not getting too frustrated," said Leclerc.
"I just couldn't do anything when everyone has DRS."
He had to bide his time but this was a challenge Leclerc handled quite nicely. He picked off Lando Norris into the final corner at the first opportunity, took advantage of Alex Albon being overtaken by Valtteri Bottas to sweep past the Williams down the start-finish straight a few laps later, then pulled off a lovely, brave move around the outside of Bottas into the chicane.
That moved Leclerc into the top 10 and meant he had most of the race to pick off as many cars (and pick up as many points) as possible. Getting stuck behind Esteban Ocon's Alpine was an obvious frustration and Leclerc simply had to wait as Ferrari rejected his request to pit for fresh tyres because he needed a few more laps to clear a train of cars (Stroll, Zhou Guanyu, Yuki Tsunoda and Daniel Ricciardo).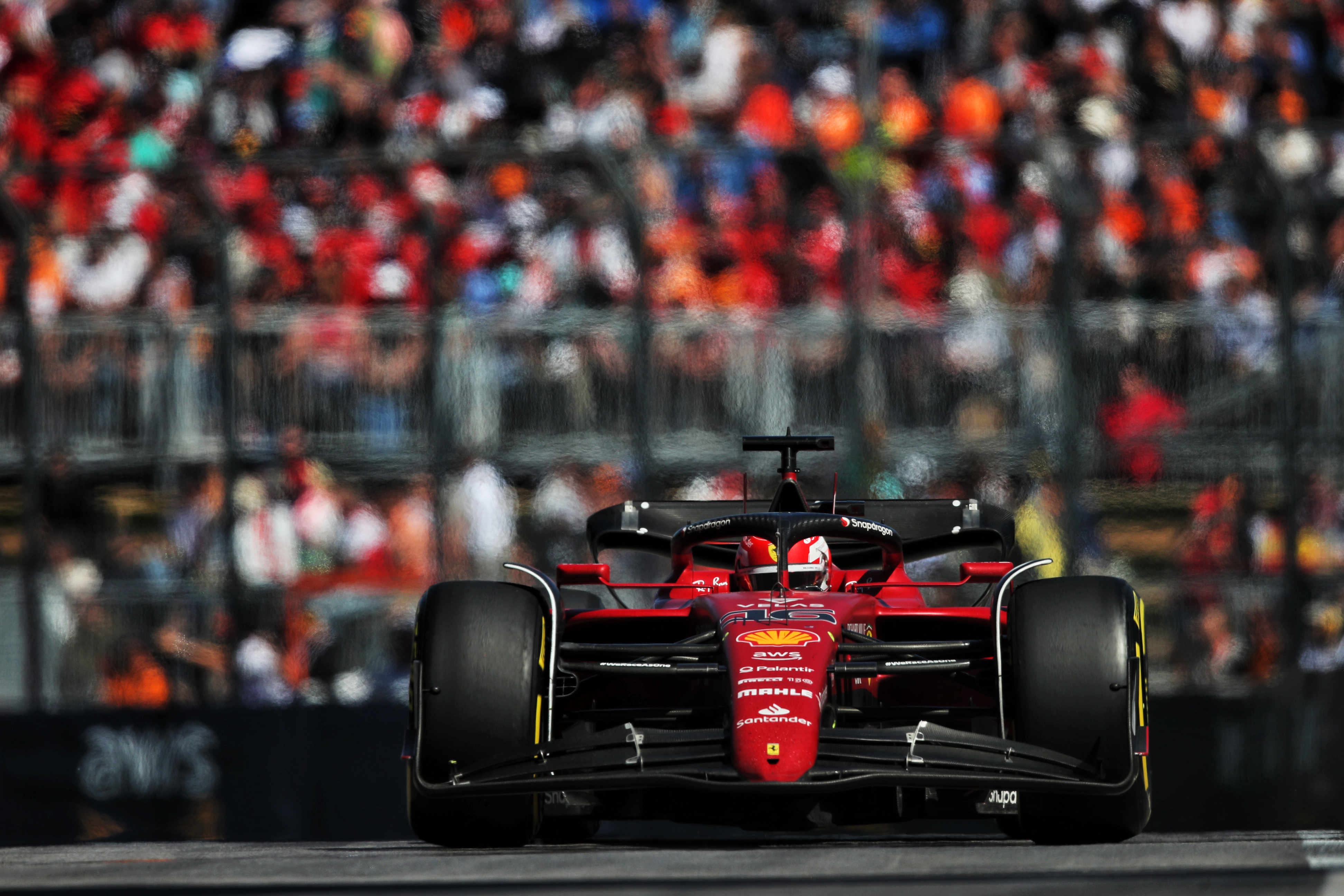 So you can imagine Leclerc's annoyance when Ferrari then botched his pitstop and he rejoined behind those cars anyway…
Again, Leclerc picked them off smoothly enough, with the only real sign of impatience being a half-hearted look at Tsunoda into Turn 3. He'd made his way to seventh overall by the time the race was neutralised by a safety car.
Ferrari opted not to pit him because he'd have lost three places in doing so, which meant taking the restart and completing the final stint on the mediums that Leclerc later said he'd taken the best out of by having to fight through the DRS train he'd rejoined behind.
Still, he was able to jump the two Alpines. Moments after being told Fernando Alonso had an engine issue, Leclerc dived inside him at the hairpin. He needed no second invitation. Ocon took a bit more work – Leclerc ended up skipping the chicane with one attempt around the outside – but was also eventually taken care of with a very nice move on the brakes into the hairpin.
Could, or should, Leclerc have beaten one or both of the Mercedes and grabbed an unlikely podium? Not with the way the circumstances of the race played out.
"I don't think there was any other good solution to get free air," said Leclerc.
"With the pitstop, this cost us the free air we were searching for."
Ultimately, fifth represented the maximum, after an effective recovery drive in which Leclerc flirted with danger a couple of times, but otherwise just about proved he is capable of playing the percentages.
It was still 15 points lost to championship leader Verstappen but this was a weekend in which Leclerc would always need to keep a sense of perspective. He scored 10 points from the back row of the grid and now has two more internal combustion engines, MGU-Hs and MGU-Ks to use, plus a fresh turbocharger.
"The race would require a lot of patience, which I think has been the case," said Binotto.
"Sometimes you would like to overtake, but cannot, maybe because there is a DRS train or because your tyres are worn.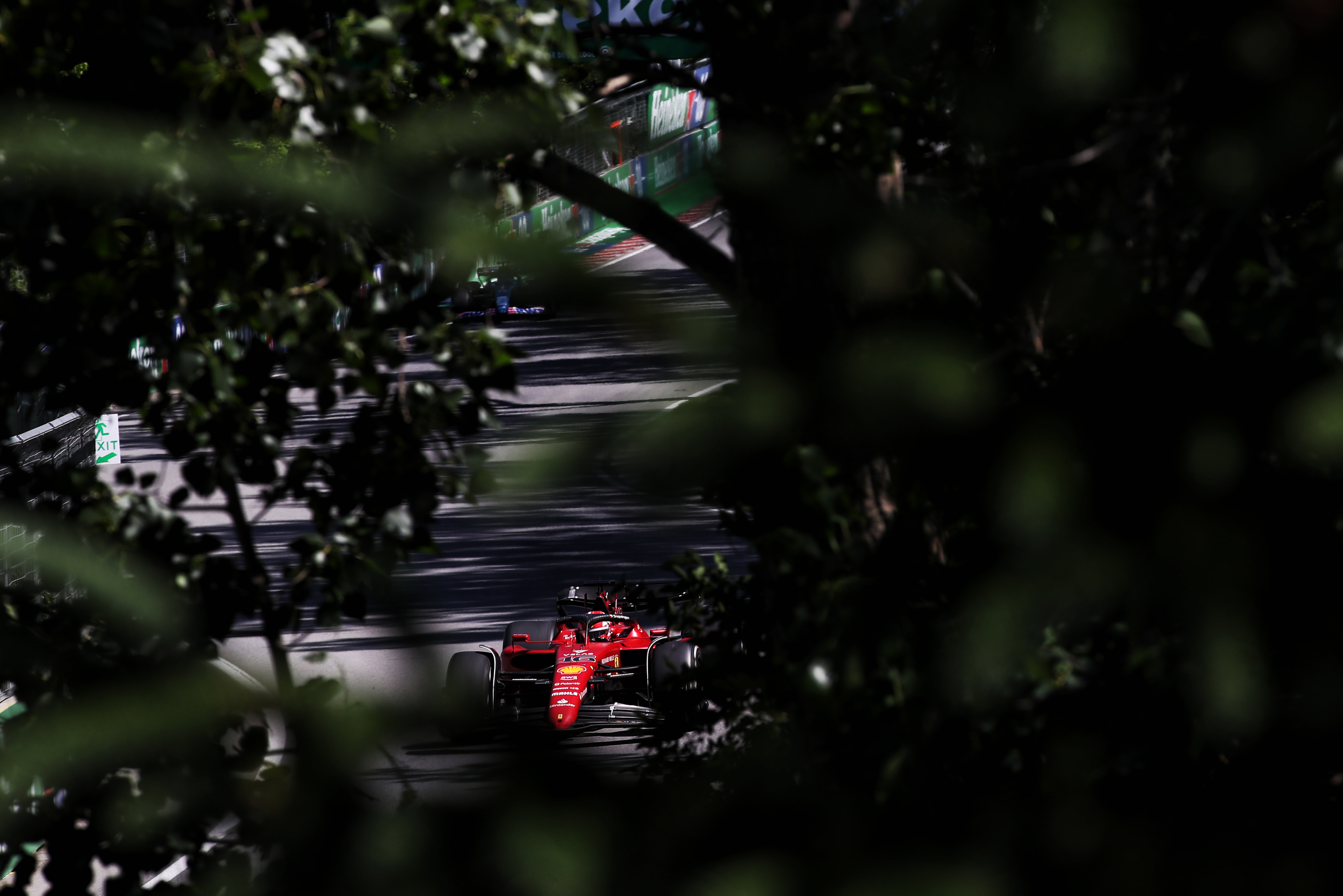 "But finally, limiting the damage, starting from the back, finishing fifth, it's still a good race result.
"And now we've got fresh power units for the next races certainly, and we've got four races to the summer break.
"It'll be important for him where he can attack and try to recover some points if he can."