Red Bull Formula 1 boss Christian Horner says the FIA's decision to allow teams to run secondary floor stays is "overtly biased to sorting one team's problems out", in a thinly-veiled dig at Mercedes.
Permitting secondary floor stays is one of the short-term measures communicated by the FIA in a technical directive issued ahead of the Canadian Grand Prix weekend.
The late notice of the FIA technical directive suggested no team would be able to react in time to have a second stay on the car in Montreal, but Mercedes tried – it experimented with one on George Russell's car in FP1 and Lewis Hamilton's as well in FP2.
Mercedes was the only team to even try to run a second stay in Canada, so it was clear which team Horner was referring to.
"What was particularly disappointing was the second stay because that has to be discussed in a technical forum," said Horner.
"And that is overtly biased to sorting one team's problems out, which were the only team that turned up here with it even in advance of the TD.
"So, work that one out."
Mercedes's car was porpoising badly in the opening races but now, having cured the worst of that problem, it is bottoming out.
Its driver George Russell, a director of the Grand Prix Drivers' Association, has led calls for the FIA to intervene and do something to change the rules, on the grounds that drivers cannot sustain this physical toll for several seasons.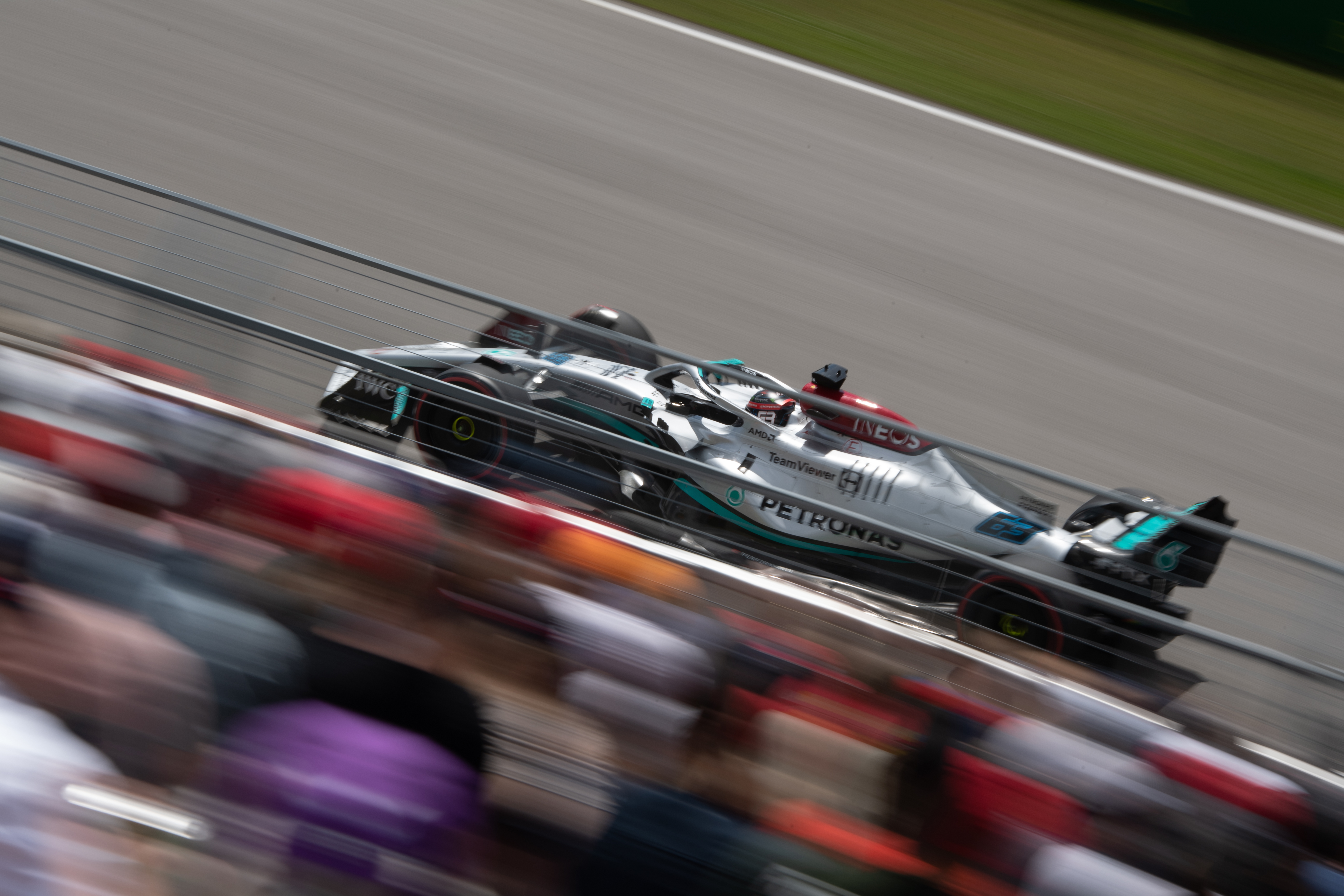 That stance has been backed up by team-mate Lewis Hamilton and team principal Toto Wolff, but some see this as nothing more than Mercedes trying to use the issue to get a rule change that will help it address the performance deficit it currently suffers from.
"The issue with Mercedes is more severe than any other car," said Horner.
"That surely is down to the team, that's within their control to deal with that.
"It's not affecting others. I know they've said that other drivers have been complaining, our drivers have never complained ever about porpoising.
"Certainly, we haven't had an issue with bouncing."
Horner keeps insisting this is not a wider issue with the regulations but a conceptual issue for teams such as Mercedes and therefore it's down to them to deal with it, not the FIA.
He believes teams just need to be left alone and if the FIA really feels any car looks unsafe, it could just disqualify them.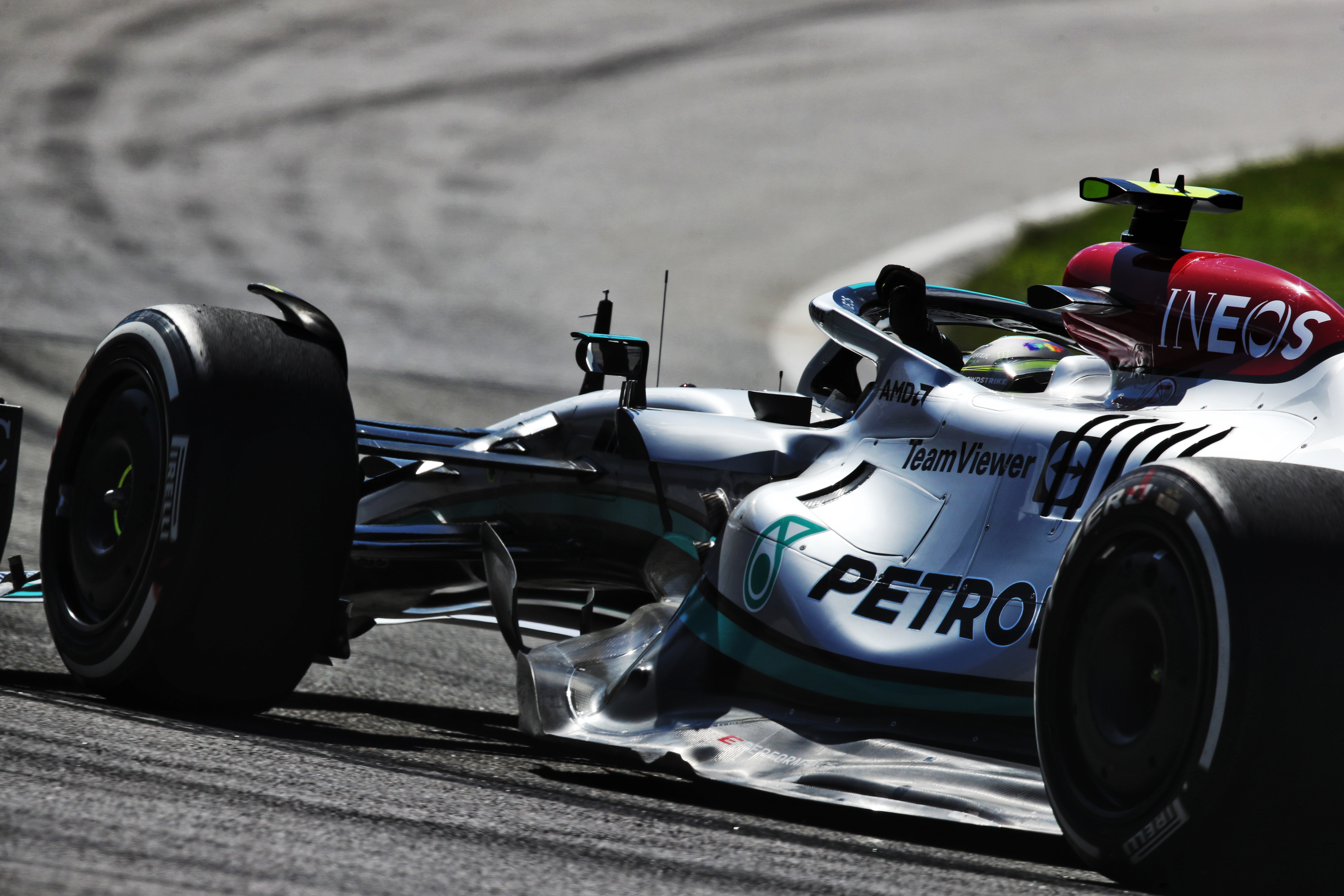 "You can't just suddenly change technical regulations halfway through a season," said Horner.
"If a car is dangerous, a team shouldn't field it. It has that choice.
"Or the FIA if they feel an individual car is dangerous they always have a black flag at their disposal."
There is a clear divide between Mercedes and its two main rivals over this issue.
Ferrari and Red Bull are loath to see any significant in-season changes because it could have a tangible impact on their title battle.
If the bouncing limit is enforced and Ferrari is still aggressively porpoising, it could be made to increase its car's ride height and lose performance – which could end its championship hopes.
But if there is a wider, universal rule change – which Mercedes seems to be keen on – then Red Bull could find itself having to make car or set-up adjustments for a problem it's not suffering from.
The matter was discussed at a meeting of team bosses on Saturday morning, where Wolff is said to have made his dissatisfaction with the situation very clear.
That was something Horner couldn't resist having a pop at, saying: "I think there was an element of theatre going on in that meeting.
"Maybe with Lewis's new movie coming along he [Wolff]'s getting a role for it."