There are five laps to go and there's a car in the wall. The race director thinks for a moment, then puts out the red flag. That's purely his call, it's not written into the regulations.
So, Will Power leads the cars into the pits…
Wait, Will Power? This isn't about the Abu Dhabi Formula 1 finale then? Or is it?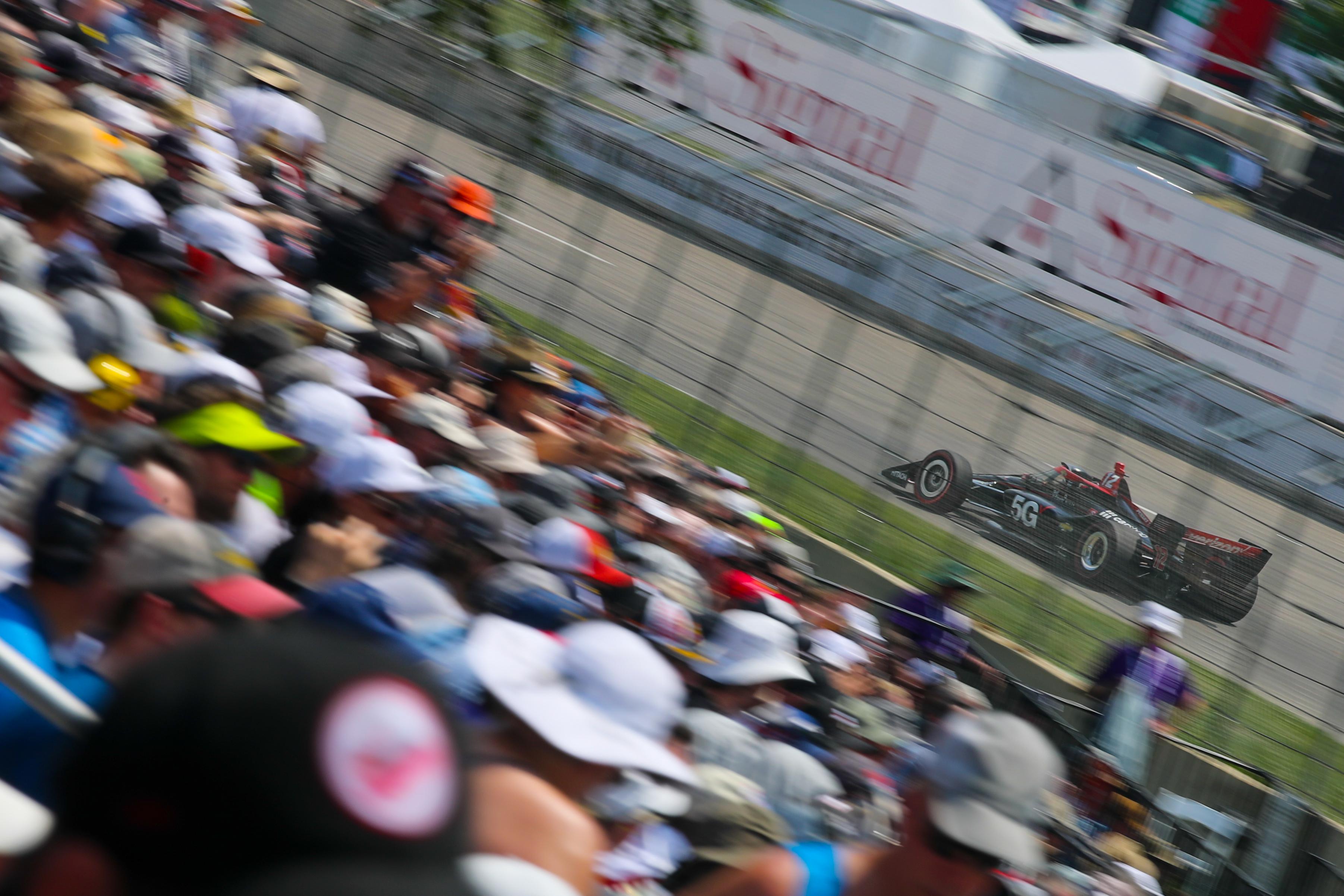 It's funny how different championships have different ingrained ways of doing things. Of course in IndyCar, the rules are a bit more refined in this scenario than F1, simply because there's a caution and a safety car at most races and usually multiple times per race, whereas this doesn't happen so much in F1.
So what are the rules in IndyCar?
Well, it's specifically written into the regulations what to do with lapped cars in different scenarios:
---
Under section 7.7 Race restart after a safety car/full course caution, here's article 7.7.1.2:
After the starter gives the 'one lap to go' signal and prior to the restart, cars must line up in single file formation with no gaps or lagging between cars.
In the event of a restart late in the race, all cars not on the lead car lap will be moved to the rear of the restarting lineup per the following:
Short oval events – 20 laps or less remaining.
Superspeedway and road/street course events (excluding Road America) – 15 laps or less remaining.
Road America – 10 laps or less remaining.
---
Very specific.
The only decision for IndyCar's race director Kyle Novak is whether to call for a full-course-yellow – a safety car period in F1 speak – or to red flag the race.
After a red flag in IndyCar, the rules are fundamentally very similar to those outlined above following a yellow/safety car.
In IndyCar's Detroit race earlier this year, Novak called for a red to recover Romain Grosjean's stricken Dale Coyne Racing-run car, and the field hit the pits led by Power.
Here under the red flag, the race director could instruct all the teams where they would slot in on the restart.
If the incident had happened with six laps or more prior to the red flag/caution, then the lapped cars would have remained in the order they were on the track.
In IndyCar there are no blue flags – something Grosjean fell foul of in his rookie year at Indianapolis when he could've won but for traffic delays – so those cars would have no need to move out of the way.
It's also worth noting that IndyCar's rules might not have solved the tyre advantage Max Verstappen had, if he was able to pit before the red.
If he wasn't able to pit before the red, in IndyCar you can't change tyres under the red flag conditions.
And if it's a yellow, you can only pit when the race director opens the pitlane so opportunistic dives into the pits aren't always possible.
Going back to Abu Dhabi, it's not a unique idea of mine to say that a red flag should have been shown. Many drivers, including some from IndyCar, called for it, and what a finale it would have created – especially if F1 had IndyCar's rule about not changing tyres under a red.
We could have had Verstappen on newer hards against Hamilton's older, similar tyres, doing a standing start (obviously that would be rolling in IndyCar, and could be on F1 depending on what the race director calls for) with five laps to go. Or, if you're sticking with F1 rules here, both drivers could change to be on fresh softs and therefore in totally equal scenarios.
Just imagine how good it would have been to see these two drivers – neither with two arms and a leg tied behind their back as Hamilton metaphorically was – going hammer and tongs in the final laps.
If F1 had followed its own rules, the safety car should only have come in the lap following when it actually did, ending the race under a yellow flag which would have been a fair result given Hamilton's domination of the race, but a damp-squib of an end entertainment-wise.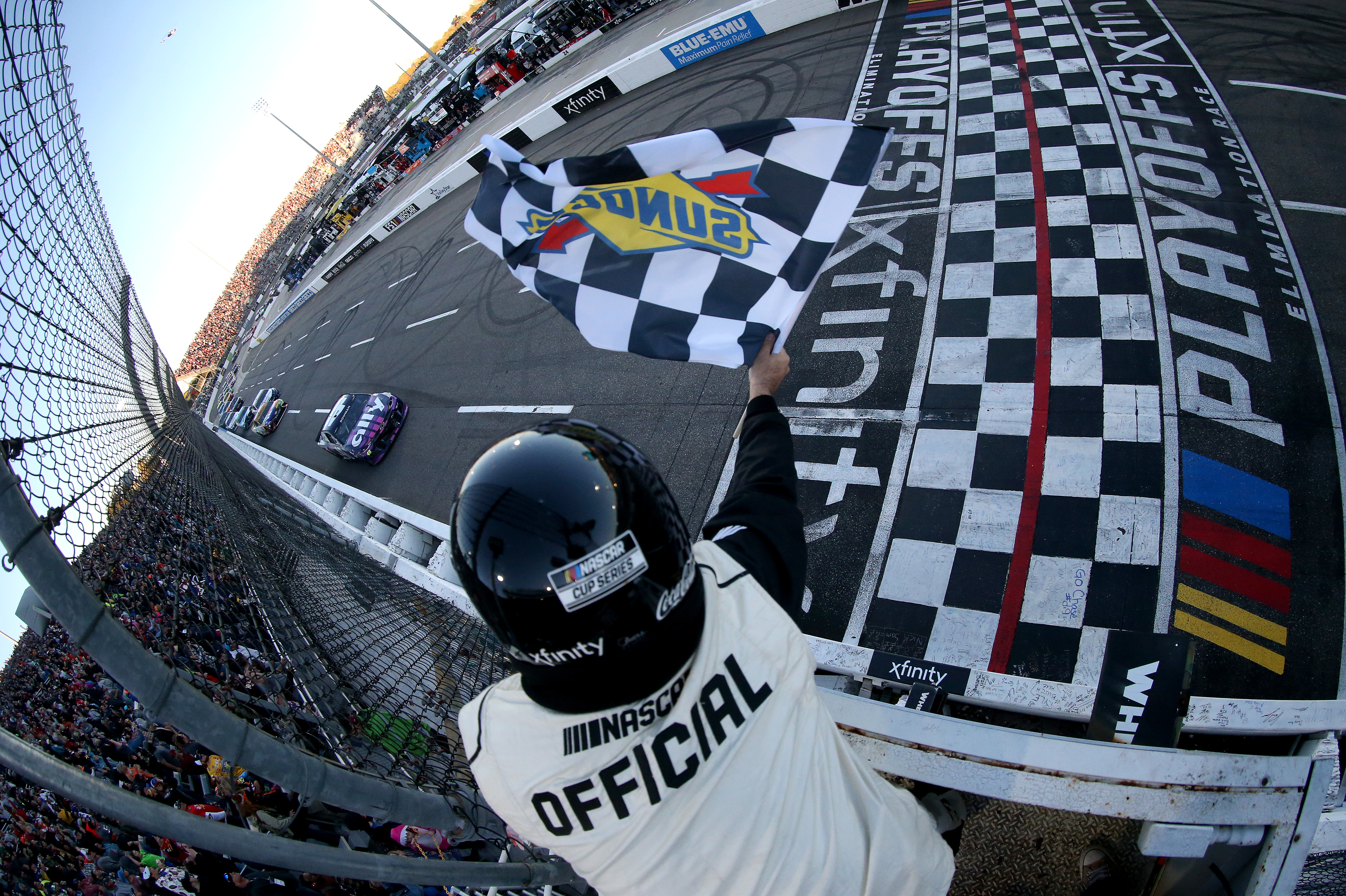 IndyCar's fellow American series NASCAR has a way to avoid ending under a yellow flag with what it calls a 'green-white-chequered'.
This means that, if a caution comes out late on, NASCAR can restart the race with two laps remaining to ensure the race finishes with action and not a mediated procession. It just adds laps on to the race distance.
This rule can create similar disparities whereby someone who has dominated a race can fall foul of someone behind with better tyres owing to strategy. But at least the fans get to see a racing end.
Of course, the problem with this 'three attempts at a two-lap finish' NASCAR format for F1 would be with fuel. NASCAR allows refuelling whereas F1 doesn't, and if it did want to find a stock-car style solution, that issue would need to be overcome.'
Both IndyCar and NASCAR have very specific ways to deal with incidents late in the race. F1 doesn't particularly, and arguably leaves too much for the race director to decide.
For me, the biggest injustice of the Abu Dhabi Grand Prix was that the race director said lapped cars would not be able to overtake, which meant Hamilton had to stay out on track in case the race ended for track position, but then five of them were allowed to.
If it was made clear that this wouldn't be the case Hamilton could have pitted to avoid being a sitting duck.
If a green-white-chequered rule was in place, Hamilton at least would have known there would be at least two laps and another strategy would have come into play.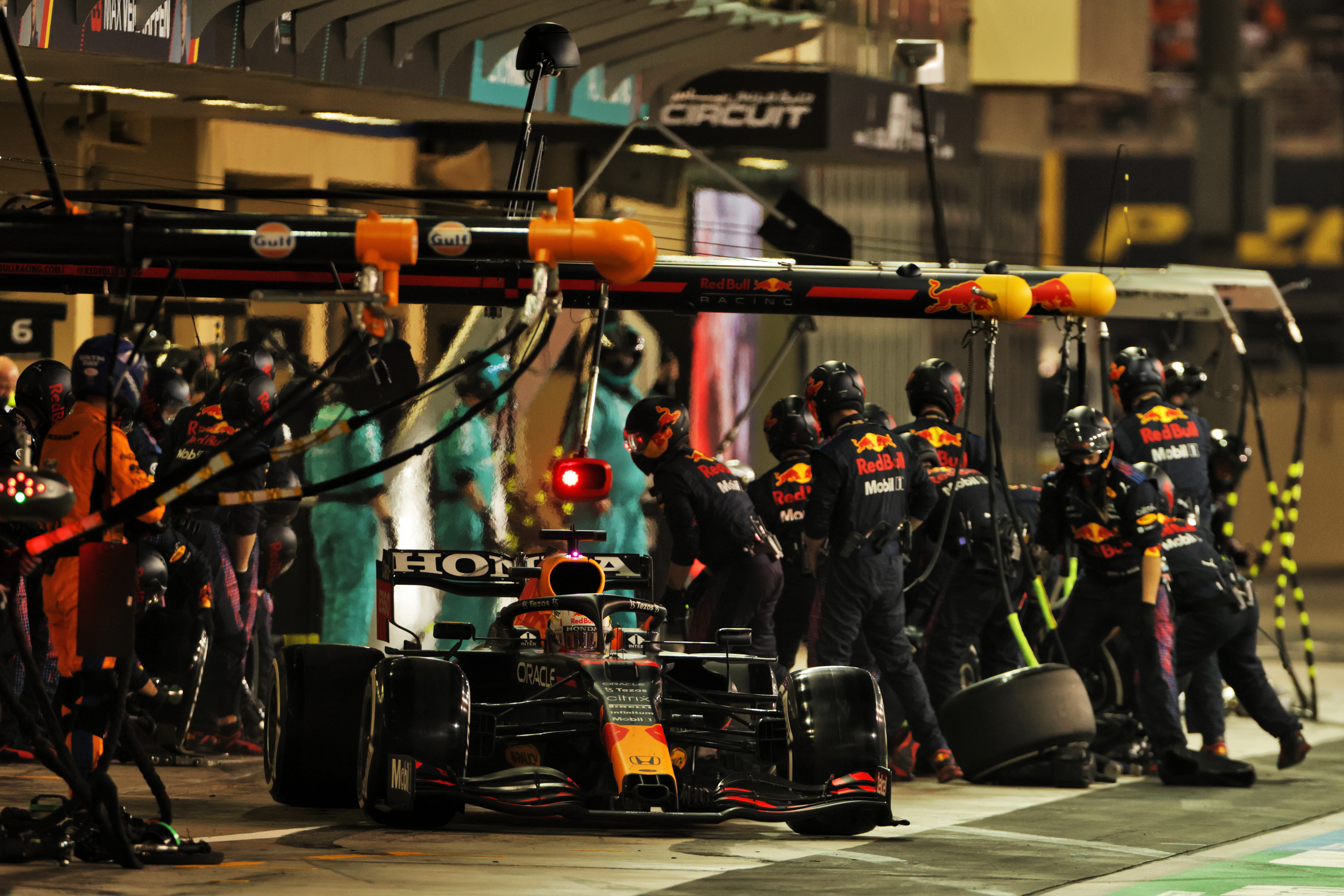 Under IndyCar and NASCAR's pitstop rules, if Hamilton or Verstappen pitted, they'd risk being passed by any cars behind which stayed out and were on the lead lap. So if Verstappen pitted and so did everybody else the order would stay the same.
But if Verstappen was the only car to pit in the field, for example, he could have fallen to eighth as the last car on the lead lap. The pitstop would happen before those cars are unlapped and that's why Verstappen would be ahead of those.
Hamilton may have struggled to hold the race win but Verstappen would have been well out of the equation so far back. In that scenario, both drivers would arguably stay out and Verstappen would just have the slight advantage of his newer hard tyres.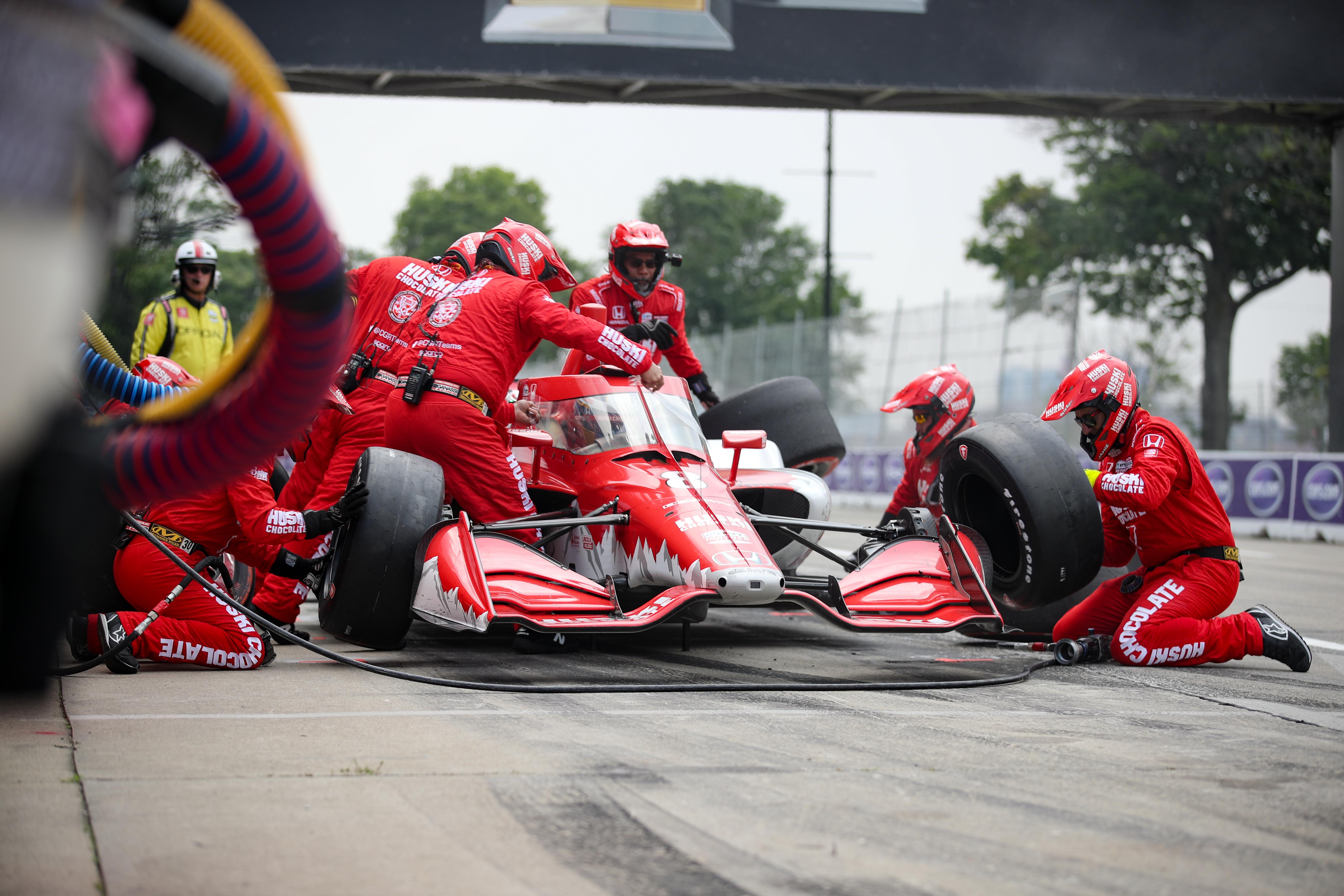 However, the IndyCar rulebook may have caused a similar outcome because the pitlane would have likely been closed and then the red flag come out before Verstappen could pit for the softs.
The lapped cars would be removed before the start, and it would be a race to the finish with Verstappen having a small tyre advantage of his older hards.
I've seen a few people defend Michael Masi on Twitter for his decision making on the grounds of safety. However, surely a red flag would have been safer than what happened in that race because it would have neutralised the track and allowed the recovery truck to remove Nicholas Latifi's car without risk of a live vehicle on the circuit with F1 cars still circulating.
It seems then IndyCar and NASCAR's rules would have created an acceptable outcome here; Hamilton ahead on the restart from the safety car or red flag, with Verstappen behind on slightly fresher hard tyres.
The fact that Hamilton was hamstrung and Verstappen gained such an advantage with his tyres is what fundamentally ruined the end scenario.
Whether IndyCar and NASCAR's rules would always create a fairer outcome can only be concluded with opinion and not fact. But you have to think either series' rules would create a fairer playing field with a more acceptable outcome.
I'm not pro Max or pro Lewis, it just would have been nice to see a fair end to the race.
What the IndyCar drivers said about the finale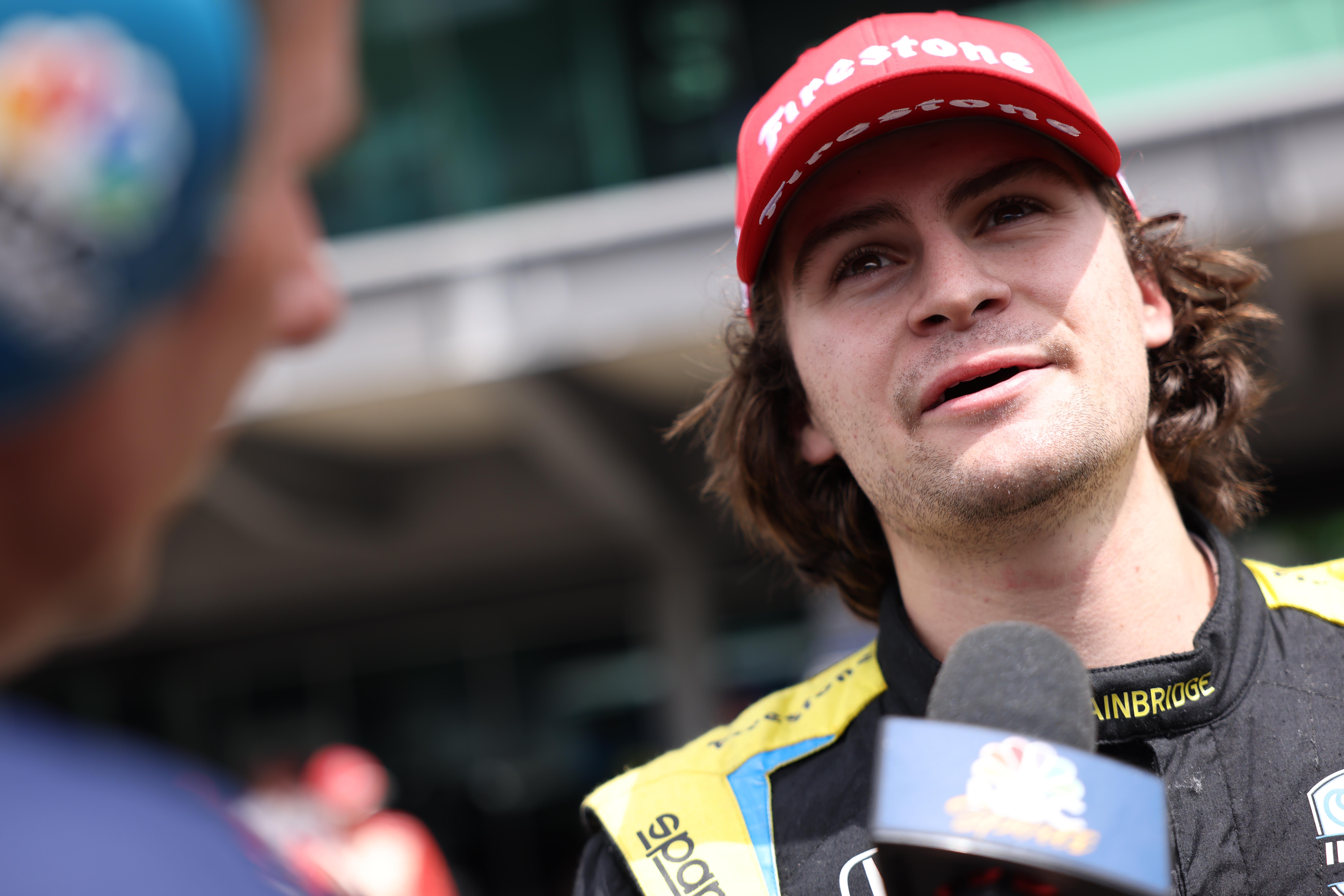 IndyCar's stars were taken with the F1 finale, especially as the outcome differed mainly due to different rules between the series.
The Race's own IndyCar podcast and Indianapolis 500 regular JR Hildebrand suggested the result of the show was because F1 hasn't found its happy medium between prioritising the entertainment spectacle and the sporting outcome.
F1 has to answer a question most other championships have already grappled with for some reason or another – Do we want to provide the purest possible sporting outcomes, or do we want them to be more unpredictable or chance for the sake of entertainment?

🧵1/

— JR Hildebrand (@JRHildebrand) December 13, 2021
2021 Indy 500 star Sage Karam called for a red flag, as did ex-Andretti Autosport driver James Hinchcliffe and Rahal Letterman Lanigan's Jack Harvey.
Holy Moly… so many things to process in that race 😧😧😧 Why not just throw a red flag??? It was a drama filled race worthy of this season… but some questionable calls through it all?? 🤔 #F1

— Jack Harvey (@jack_harvey45) December 12, 2021
Tbh that raced should've been red flagged given the leaders all equal opportunity for tires then restart the race for a multi lap shootout. #FormulaOne #AbuDhabiGP

— Sage Karam (@SageKaram) December 12, 2021
They should've thrown a red, let them change tires (which is still a bad rule), and given everyone a 5 lap shootout to the end. They should look at IndyCar's rule of dropping lapped cars to the back within a certain number of laps from the end.

— James Hinchcliffe (@Hinchtown) December 12, 2021
Graham Rahal said he was upset that the "politics" were "taking away from the best year of F1 racing in my memory", while Ganassi's Marcus Ericsson also played up the season. Fellow ex-F1 driver Alexander Rossi criticised the ending too.
Massive congrats to @Max33Verstappen, @redbullracing and our friends from @HondaRacingF1. Great to see the racing, sad to see the politics of the sport are taking away from the best year of F1 racing in my memory. Lewis is all class! Great to see and witness both pushing so hard!

— Graham Rahal (@GrahamRahal) December 13, 2021
Obviously @Max33Verstappen deserved it just as much this year, buttttt I don't love any of the way that went down.

— Alexander Rossi (@AlexanderRossi) December 12, 2021
Best @F1 season ever. Best sport season ever. That finish to the race just sums this crazy season up perfectly. You can't make this stuff up. Unbelievable. Congrats @Max33Verstappen 🏆 #F1

— Marcus Ericsson (@Ericsson_Marcus) December 12, 2021
Felix Rosenqvist of Arrow McLaren SP credited Hamilton's sportsmanship while congratulating Verstappen on the win.
I want to thank these two for giving the best season of @F1 I've ever witnessed. Huge congrats to @Max33Verstappen on his first title, and respect to @LewisHamilton for being a proper sportsman, and accepting defeat today. Both deserved the title, but this day is yours Max. WOW! pic.twitter.com/taLzc4D2N5

— Felix Rosenqvist (@FRosenqvist) December 12, 2021
And Rinus VeeKay congratulated his countryman Verstappen on taking the title.
Max, you're incredible. The whole country is proud of you and your historic season! Enjoy it mate🏆 pic.twitter.com/rurCS7uRjU

— Rinus VeeKay (@rinusveekay) December 12, 2021
Perhaps NASCAR legend Jimmie Johnson and Andretti star Colton Herta summed up the mood best…
WHAT

— Colton Herta (@ColtonHerta) December 12, 2021
🤯@f1

— Jimmie Johnson (@JimmieJohnson) December 12, 2021