Aston Martin's swoop for Fernando Alonso to replace Sebastian Vettel was swift, ruthless and a reminder of its massive Formula 1 intentions.
Vettel was Aston Martin's first pick for 2023. He decided to retire despite the team wanting him to stay and informed Aston Martin of this on Wednesday ahead of the Hungarian Grand Prix.
His retirement was announced at midday on Thursday and at 10am [CET] on Monday Aston Martin announced it had signed Fernando Alonso to replace him. The bulk of the work to land this statement signing was conducted in the 94 hours in between.
It's the speed of this deal that is so impressive and how Aston Martin pulled it off so quickly is understood to be the result of deliberate but aggressive planning and execution.
The starting point for negotiations was logical (Aston Martin had a vacancy and Alonso had no contract) but if Aston Martin needed Alonso to be interested in a move as well – and to know that was the case.
By announcing Vettel's retirement within 24 hours of learning his decision and getting that done ahead of the Hungarian GP weekend, Aston Martin maximised its window to find a replacement. At the same time, it encouraged any potential replacements to come forward – what better way to find out who is really available, and interested, than advertise the seat so publicly?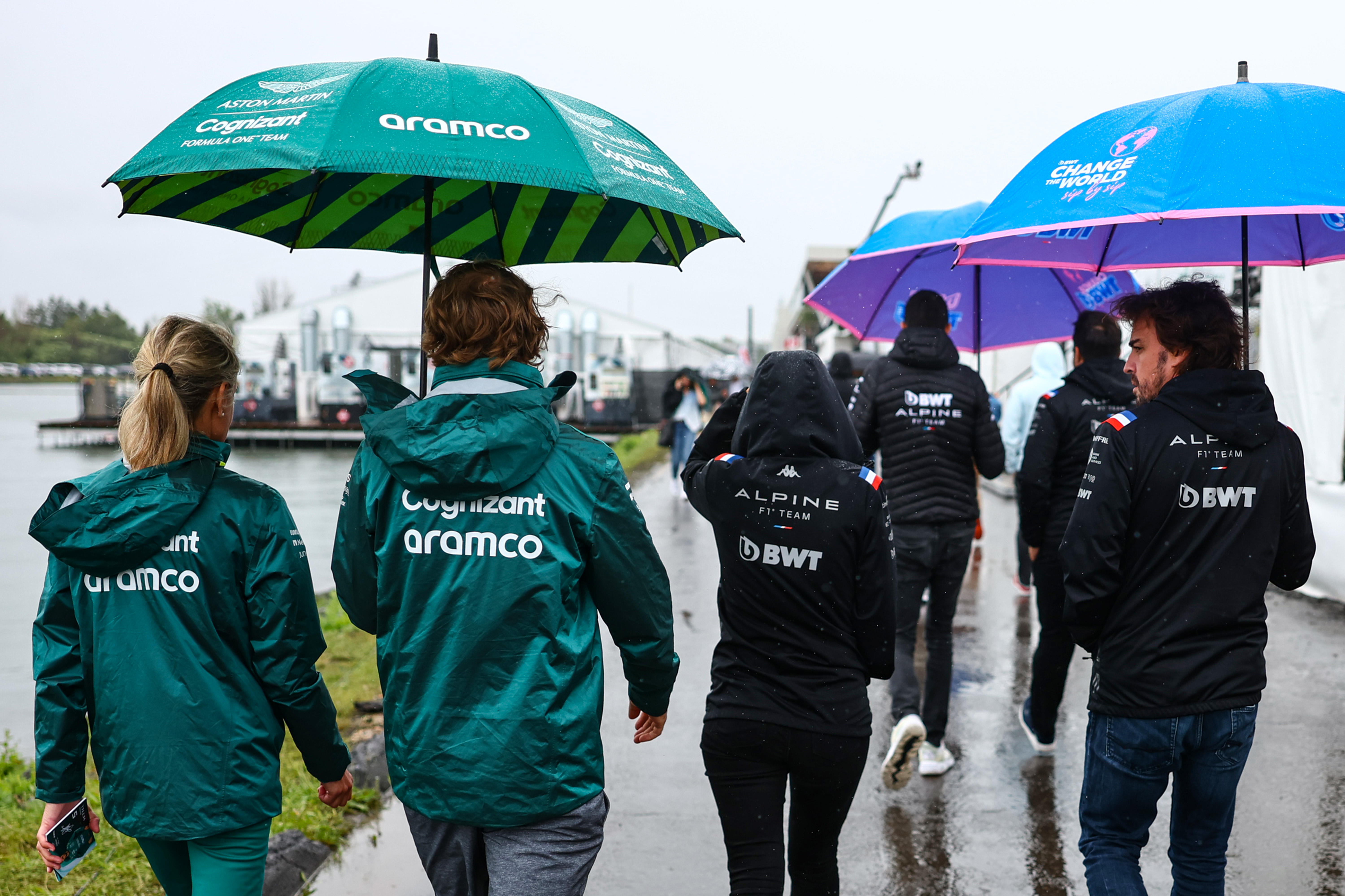 Alonso is said to have kept tabs on Aston Martin. By his own admission he has known the Strolls for a long time. But he is astute and attentive so will have noticed himself how Aston Martin was expanding, the resources and commitment it was benefitting from, and the team it was building – even if the results were poor. At the same time he will have his thoughts on any limit to the potential at Alpine.
"I have watched as the team has systematically attracted great people with winning pedigrees, and I have become aware of the huge commitment to new facilities and resources at Silverstone," Alonso said.
"No one in Formula 1 today is demonstrating a greater vision and absolute commitment to winning."
That will, by definition, include Alpine – which even until Sunday evening in Hungary was talking like a team that expected Alonso's future to be sealed in the coming weeks. And yes, sealed in Alpine's favour. There is no better sign of how rapidly the deal was done, and how unexpected it was, than Alpine's flat-footedness in responding – two tweets an hour and a half after Aston Martin's announcement.
Alpine's confidence was misplaced. It had become clear there was at least a small clash over what exactly each party wanted from a new deal (Alonso two years, Alpine CEO Laurent Rossi apparently only one). And even if Alpine relented and was ready to give Alonso a two-year contract, one can easily imagine Alonso having taken great offence at the fact there might have been any doubt in the first place.
This is likely to be a key 'push' factor taking him away from his existing situation. Which means come last weekend Alonso was on the market, less-than-thrilled by Alpine's conduct, and served formal notice of Vettel's retirement – so a better alternative was available.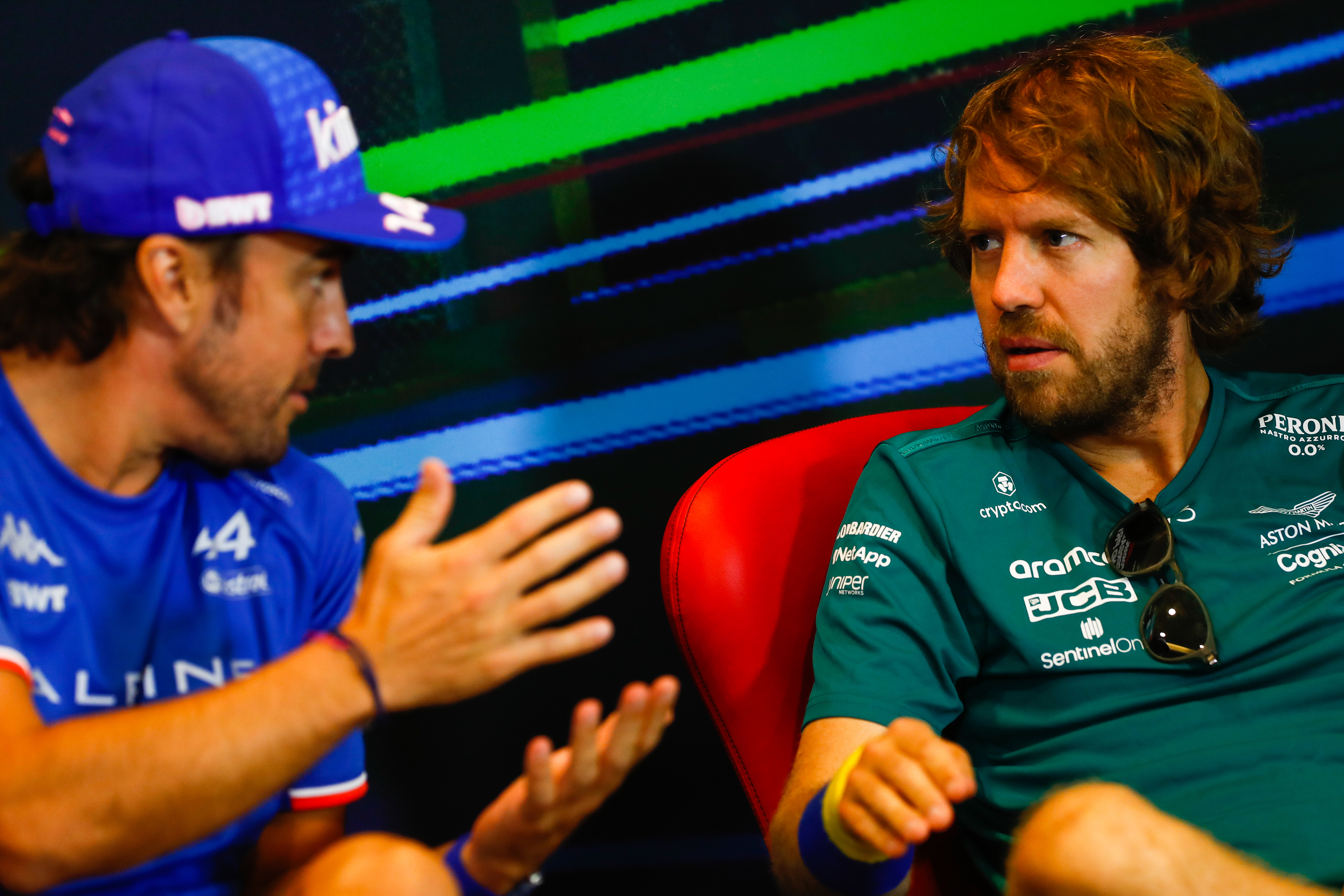 This is understood to be the point where negotiations officially began, leading to the deal that was thrashed out in the last few days. And just like Alonso would have taken issue with Alpine's hesitation he would have loved Aston Martin's commitment and confidence.
Aston Martin made it clear that Alonso was its first choice, that it wanted him long-term, that it believed he would offer leadership and accelerate the team's process into being a championship-challenging organisation. There will likely be a pay packet consistent with that. But it all feeds into Alonso very quickly being offered everything he could ask for, while Alpine had dragged its heels.
There will doubtless be speculation over whether Alonso actually had something lined up prior to the Vettel 'decision'. The F1 paddock is a small space so informal conversations can happen all the time and it is highly unlikely that the first time Alonso and Lawrence Stroll discussed working together came at the Hungaroring. Especially as Alonso had no contract for 2023 and his situation at Alpine had started to look shaky.
But anything prior to Vettel's decision would have been hypothetical and exploratory in their nature. Once Vettel chose to retire, Aston Martin's might was unleashed.
It is a reminder of the intent and resource at Aston Martin's disposal. This has been a process more familiar with a massive F1 player than a team second-to-last in the constructors' championship.
Any doubt about Aston Martin that has crept in around the lukewarm start to the project on-track has been obliterated.