Red Bull Formula 1 boss Christian Horner has received an official warning for criticising a "rogue marshal" after his driver Max Verstappen was given a grid penalty at the Qatar Grand Prix.
In an interview with Sky Sports F1 before the race, Horner blamed the five-place penalty Verstappen received for failing to slow for double-waved yellow flags on the actions of a "rogue marshal".
He also criticised race director Michael Masi when he said there "needs to be some grown decisions made by grown-ups" and that the "race director should have control of the circuit".
The stewards have confirmed his summons for breaching the FIA International Sporting Code was because of his criticism of the flag marshal.
Horner told the stewards his reaction was made "under the pressure of competition" after Verstappen's penalty.
The stewards said the marshal did his job "in precisely the manner prescribed" by the FIA and Horner "offered to apologise to the marshal concerned and to explain to the media that he meant no offence".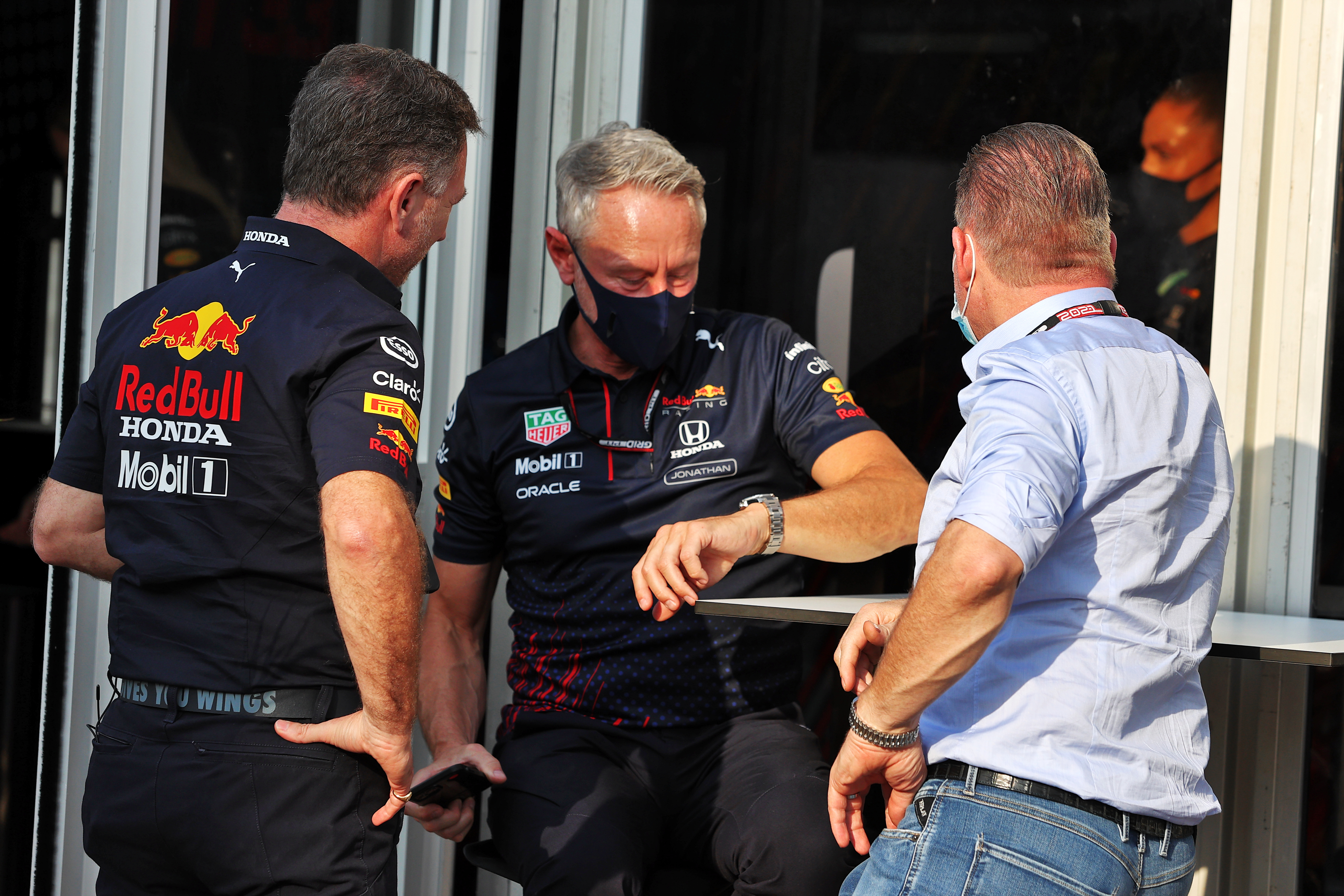 Horner moved to clarify his comments in an interview with SkySportsF1 after he'd visited the stewards for his summons.
"Some comments were made in our interview earlier where you asked me about the marshalling, and I'd like to make it clear that marshals do a wonderful job," Horner said.
"The frustration that I voiced earlier wasn't at marshals, it was at a circumstance, if any offence was taken by any individual, then obviously I apologise for that. Still frustrating to end up with a situation like we did."
Horner rebutted claims from 1996 world champion Damon Hill that Horner's comments came as a result of the championship pressure.
"I think we've actually been fairly pretty good with our emotions, I haven't been pointing and swearing at cameras or all that kind of thing," Horner said.
"I'm straight [talking], I'll tell you what I think, if I think you're being an arse, I'll tell you're being an arse.
"I've spoken to the FIA, apologised if any offence was created, wasn't the intention."
Horner has also offered to participate in the 2022 FIA International Stewards Programme in early February.
The stewards said they "unreservedly accept Mr Horner's offer".