Some seem to believe Max Verstappen has already been defeated in the battle for the 2021 Formula 1 world championship.
It's true that the pendulum swung against him and Red Bull in Brazil and Qatar with Lewis Hamilton and Mercedes having a clear performance advantage, but the reality is that he remains in a strong position.
Under the present scoring system, an eight-point lead isn't much. But Verstappen and Hamilton have finished first and second, in either order, 12 times out of 20 races this year.
Assuming reliability doesn't interfere and there's no incidents, there's every chance the same thing will happen in both Saudi Arabia and Abu Dhabi, so while Verstappen might only require one victory to be crowned championship, Hamilton could well need two and has no margin for error.
You can make an argument for either driver being in the better situation, whether you prefer points on the board or recent performance. But what has happened over the past three decades does overwhelmingly favour the leader.
From 1990-2020, the world championship battle has still been live with two races remaining on 17 occasions. Only three times has the driver leading the standings with two races left not gone on to clinch the championship, and one of those was in 2006 when Fernando Alonso was only behind Michael Schumacher on countback after the Chinese Grand Prix.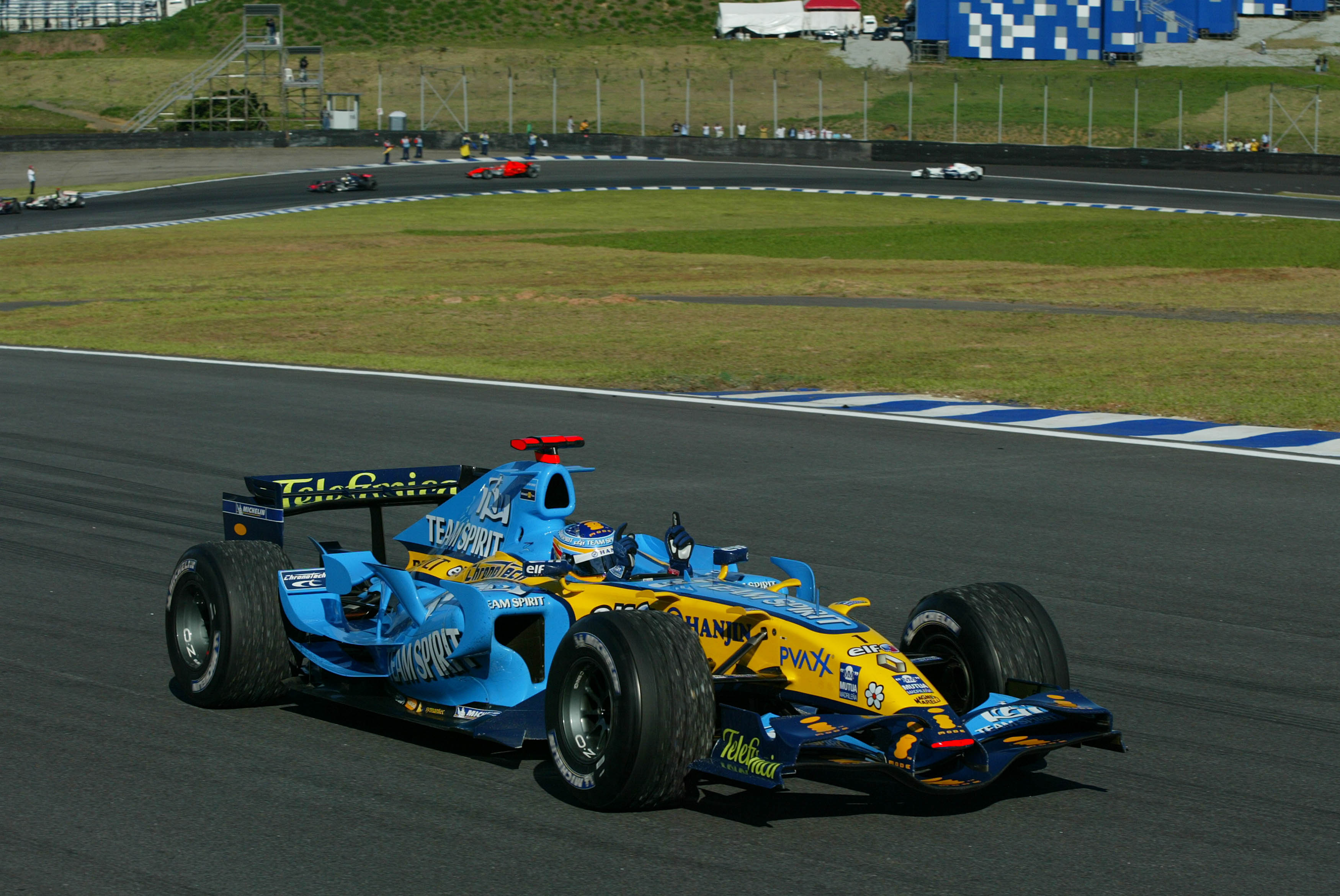 The size of the advantage varies and since the change to 25-points-for-a-win in 2010, nobody has had as slender an advantage with two races remaining as Verstappen.
The closest was in 2012, when Sebastian Vettel led Alonso by 13 points. Looking further back, we can roughly square the 10-points-for-a-win era with today using a multiplier of 2.5 (ie victory is worth 2.5 times the points), which produces four occasions when the gap was roughly equivalent to, or less, than Verstappen's current advantage.
On two occasions, the scores were dead level – 2006 and in the Mika Hakkinen v Schumacher fight in 1998 – with the others being Schumacher's three-point lead over Kimi Raikkonen in 2003 and Hakkinen's two-point advantage over Eddie Irvine in '99. In the latter two cases, the driver ahead with two races to go stayed ahead.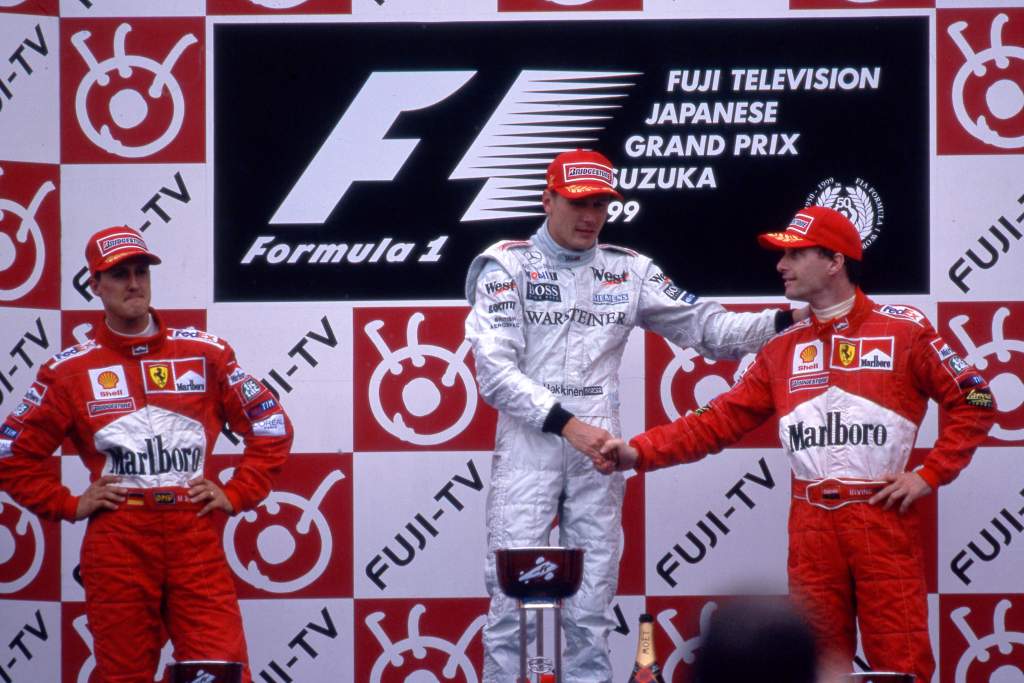 None of this guarantees Verstappen the 2021 title, but it does underline that historically he is in a good position. In every one of the 17 seasons mentioned, the conditions were different, with the relative strengths of the cars varying, but having points on the board does bring with it some advantages.
Even if the Red Bull were to be slower in Saudi Arabia and Abu Dhabi, Verstappen is still the only driver who can clinch the championship this weekend.
He is also the driver with more room to manoeuvre and, as he has shown on multiple occasions this season, if Hamilton and Mercedes do have a clear advantage at the Jeddah Corniche Circuit, Verstappen can afford to accept second place.
What's more, it's no foregone conclusion that Mercedes will retain the advantage.
It does seem that the W12 has made a clear step recently, but there were some who were keen to write off Hamilton's title hopes after Verstappen's back-to-back wins in the United States and Mexico. The performance swings this season have been ever-present and it would be a mistake to assume that the Mercedes form is guaranteed to carry over even if, right now, it feels like it will.
After all, the two cars have had, on average, similar overall performance. It has varied according to track configuration, conditions and car tweaks – all of which can be broken up into innumerable factors and decisions that can make a difference of a few tenths of a second either way.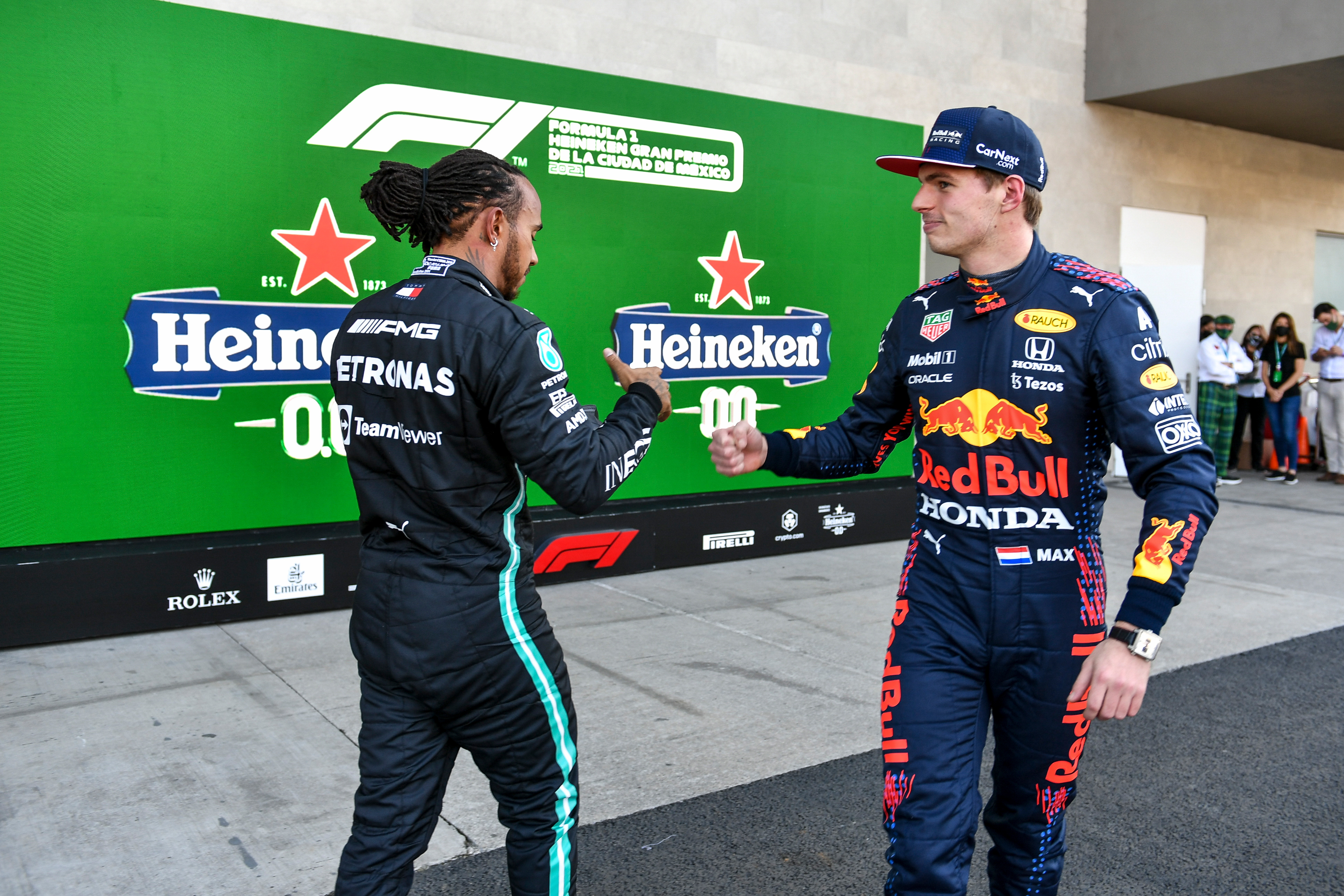 When things are so close, it is difficult to declare emphatically one car or the other is the stronger and the combination of factors needed to swing things the other way can reverse the competitive picture. And with both Hamilton and Verstappen operating at an extraordinarily high level, we can be sure that they will get the most from their respective machinery.
Right now, it's difficult to pick a clear favourite. But over the 20 races so car, expectations have been confounded time after time. While that doesn't mean that Mercedes can't continue its form from Brazil and Qatar, to imagine the world championship fight is somehow over for the driver in the lead is a misguided one.
This one looks set to go down to the wire. And if it doesn't, then it will be Verstappen who is crowned with a race to spare.