Words will never do justice to how Lewis Hamilton must have felt at the end of the Abu Dhabi Grand Prix.
Either he or Max Verstappen was going to lose this Formula 1 title and it was going to hurt like crazy when they did. How could it not? To come this close and miss out.
But then to lose it like that? To have dominated the Abu Dhabi Grand Prix, to have put himself within touching distance of an eighth world championship, to have it taken from him by a massively controversial finish at least one driver said was set up for television?
The visceral grief and anger from Hamilton's fanbase speaks to the colossal sense of injustice here. It could easily break the person at the centre of it. And if ever there was a time for someone to justifiably be a 'sore loser' it's surely this.
Hamilton showed us the alternative. He was not at all happy with the outcome. He even, in a message that wasn't broadcast (shockingly…), said over the radio that the result had been "manipulated" just before the race finished.
But this was, firstly, not at all surprising given the events that had unfolded. How could he not feel that way? And secondly, it was exactly the same sentiment Verstappen and Red Bull had been expressing earlier in the race, and pre-weekend.
Judge Hamilton for feeling robbed after that finish and you basically demand no driver ever feels emotion about anything. Because there can be absolutely no higher emotion in sport than the feeling your impending, hard-earned, greatest accomplishment has been stolen from you.
And all that Hamilton says in the heat of the moment comes from him being a deeply emotional person, which will have only intensified what he went through at the end of the grand prix.
After that message, Hamilton was silent. He didn't speak to his team on his in-lap. He sat in his car for a long, long time after returning to parc ferme – not on the grid, where he should have driven as one of the top three finishers.
Hamilton was composing himself, gathering his thoughts. It happened in Azerbaijan when his error at the restart, accidentally activating the brake magic button that aggressively adjusted his brake bias and sent him down the escape road.
Drivers don't deserve to be judged on heat-of-the-moment emotions. It's the actions that follow that are always more telling.
When he finally emerged and faced the cameras, Hamilton's first words were: "A big congratulations to Max and to his team.
"I think we did an amazing job this year. My team, everyone back at the factory, all the men and women we have, and here, have worked so hard this whole year.
"It has been the most difficult of seasons. I'm so proud of them, so grateful to be part of the journey with them.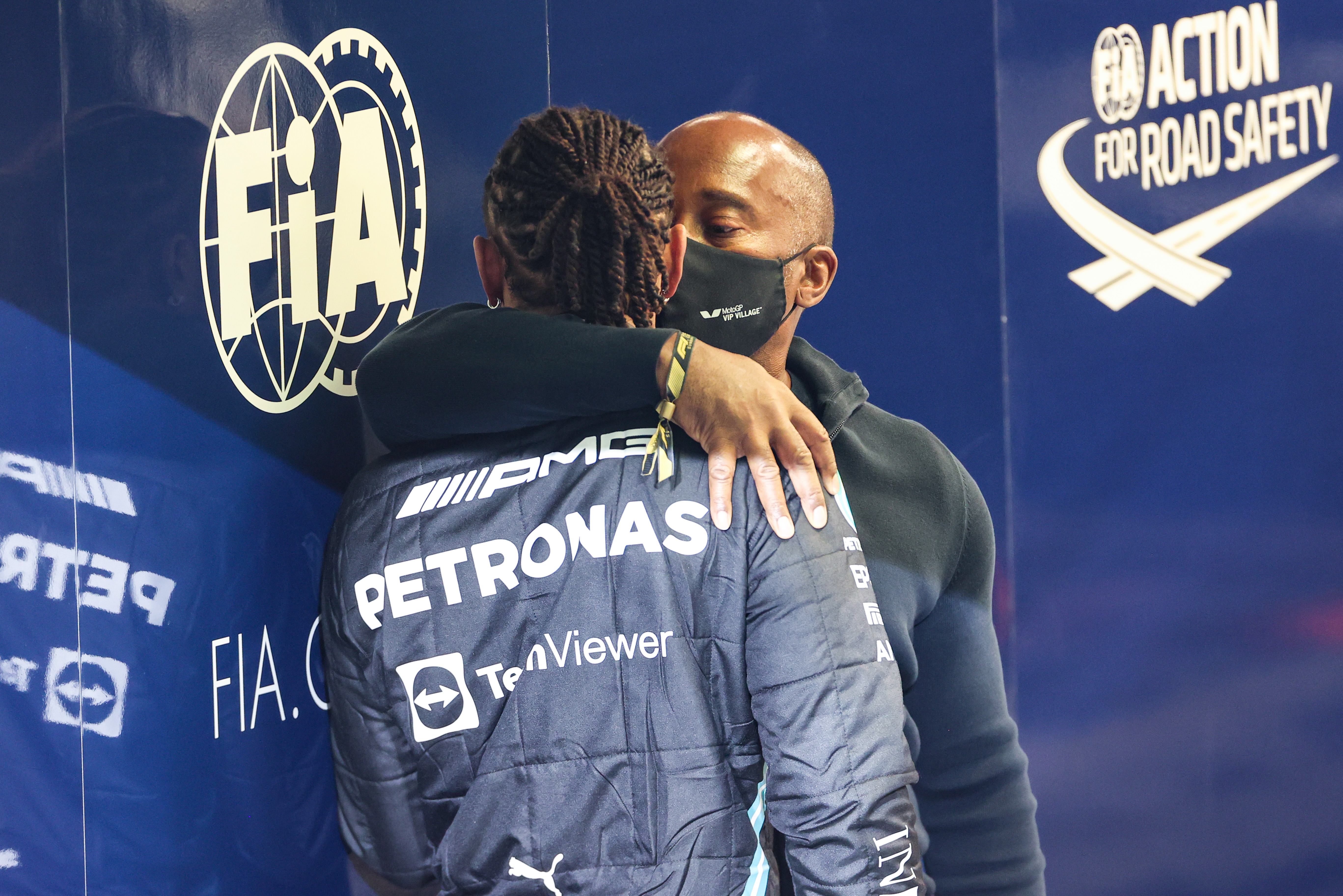 "We gave it everything. This last part of the season we gave it absolutely everything and we never gave up and that's the most important thing."
Hamilton did not take part in the post-race television mixed zone or the press conference after the podium ceremony, which is a shame because it prevented us from hearing more from Hamilton about those final few laps, an incomprehensible defeat, and just in general more reflections on the season and its outcome. And it might reflect unfairly poorly on Hamilton himself.
But no Mercedes personnel did any planned media engagements post-race. So that wasn't Hamilton being a sore loser, it was clearly a team instruction.
Hamilton was only faced with the cameras once after his gut-wrenching defeat. It came at the absolute worst moment and he handled it with tremendous grace.
We have become used to seeing Hamilton as a fantastic winner. He's also demonstrated the right way to lose – unfitting as that word feels to describe what happened to him.