We went into the last race of the 2021 Formula 1 season with Max Verstappen and Lewis Hamilton on equal points, but with Verstappen ahead in the championship with one extra win. So this was effectively a one-race championship.
Hamilton had to survive as he needed to outscore Verstappen and, in reality, as long as Lewis was not scoring it really didn't matter to Verstappen if he finished or not.
With that mindset, which rightly or wrongly Max would have, he could afford to get his elbows out.
Verstappen was on pole position on the soft tyres with Hamilton second on the mediums. The softs would be a little more difficult to keep alive, but it was possible and all Verstappen had to do was make a good start on that grippier tyre and then it would be down to a strategy race to see who was on the right tyre come the last few laps.
The regulations state that the driver has to do the start alone and unaided. The team is not even allowed to have any radio banter on the formation lap. The start was where, in my opinion, the race was likely to be won or lost.
Hamilton had been here before on many occasions and although Verstappen has been on pole and made a good start on many occasions, when it really mattered he flunked it.
Nerves can't fail to set in at these high pressure moments and even though Max will always say he doesn't suffer from them, I am sure this is what happened.
When you are trying so hard to be perfect, that extra millisecond can throw it all away. And even great drivers are only human.
From there, Hamilton showed that he is one of the best. The incident between the two of them, when Lewis ran wide on the first lap as Verstappen attacked him, didn't define the race. Perhaps Hamilton should have given up a bit more of the gap he created, but not the position.
I was surprised that Red Bull wasn't that little bit more adventurous with the strategy.
Yes, it's OK to pit when it first did but I would have been keen on fitting mediums rather than hards.
Perhaps Red Bull was short of good sets of mediums after the lock-up in qualifying, but by fitting hards it simply sent out a signal to Mercedes to say 'if you do the same, it will all stay the same'.
Mercedes did that and unsurprisingly it did all stay the same.
Sergio Perez became involved and I have to say I don't like that tactic of using the second car to hold up your rival much.
But I suppose you run two cars for a reason and Mercedes has done similar things.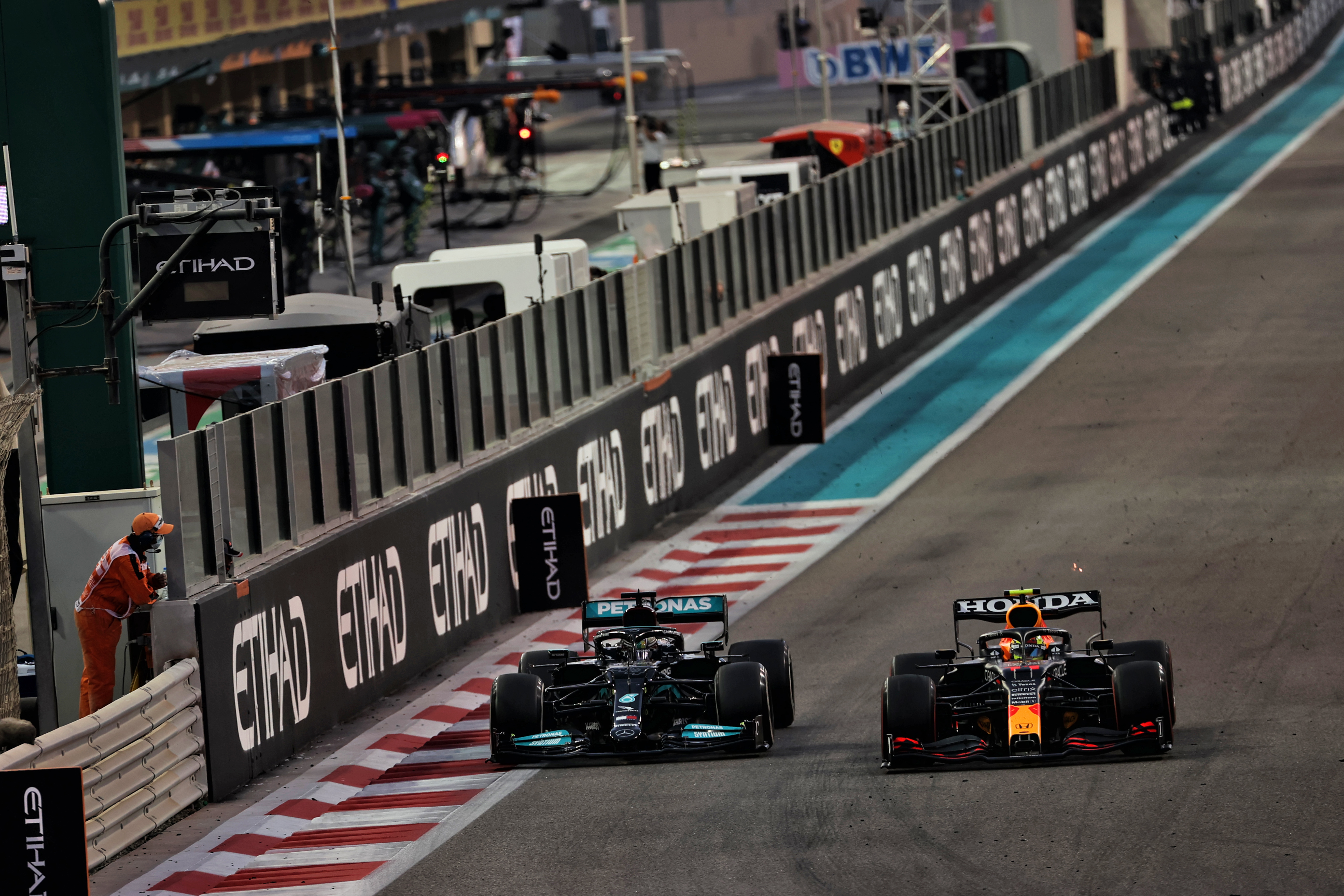 But it was all over until Nicholas Latifi threw it at the wall. That led to a safety car and with five laps to go it was going to be nip and tuck as to how the race would finish.
With Red Bull and Verstappen keeping an eye on what Hamilton was going to do, when the Mercedes didn't put under the safety car it made sense for Verstappen to do so.
He fitted used softs, but in doing so let some lapped cars past, meaning they were between him and Hamilton, who was neatly tucked up behind the safety car. This is where it all went haywire.
I have always said that allowing cars to unlap themselves during the last five laps simply reduces the racing laps.
If the track is clear and there are five laps or fewer to go, then make the lapped cars go behind the potential points scoring cars – all 10 of them. Everyone will be running in the same order so nothing really lost.
If that had been done at this race, then there would have been no complaints. Verstappen would still have been on Hamilton's gearbox and on his soft tyres he would have done exactly the same as he did do.
So summing up, Verstappen threw away a well-earned pole with a poor start. Red Bull wasn't brave enough with its mid-race strategy.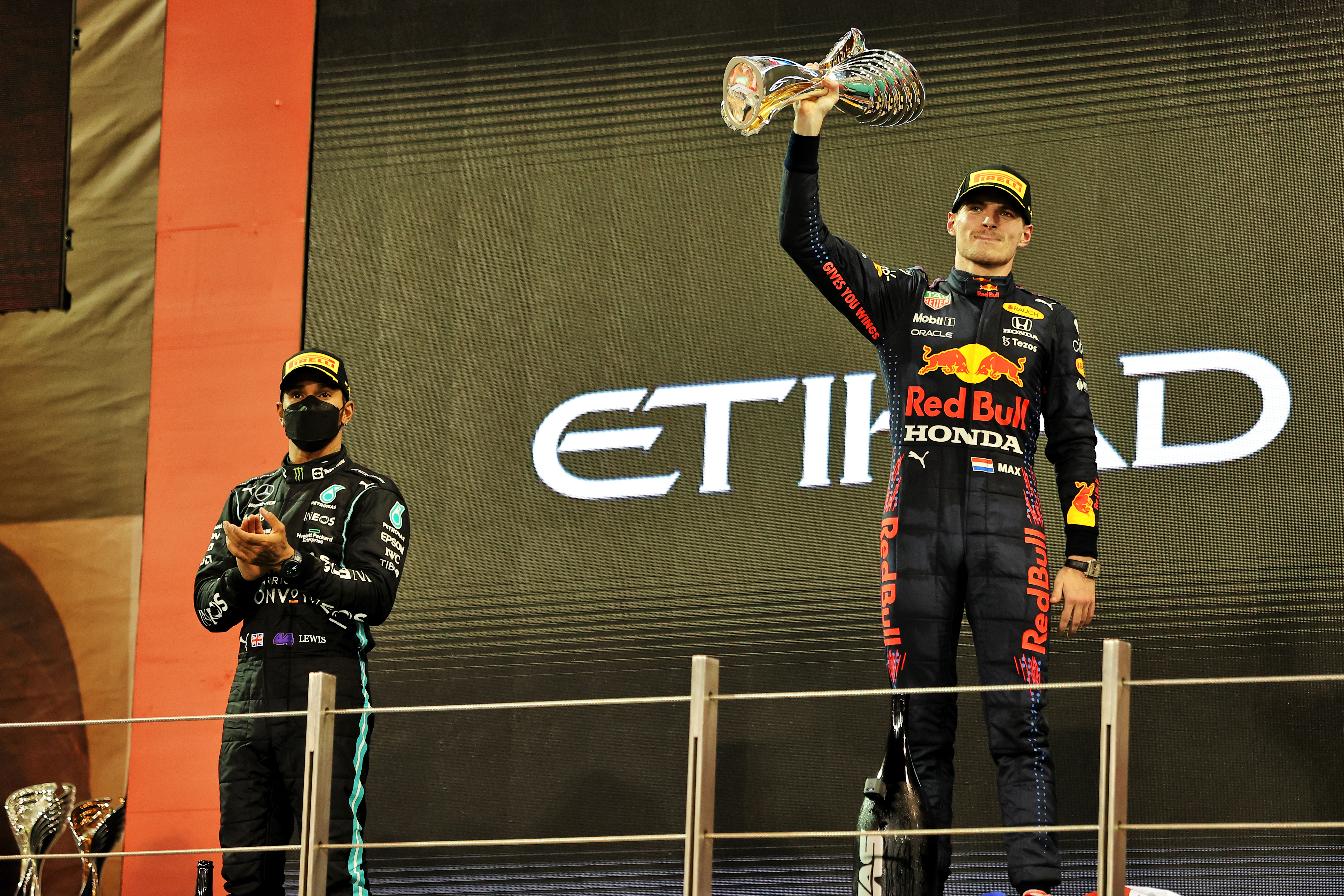 Mercedes, in thinking that the race was going to end up behind the safety car, wanted to keep track position and didn't pit for softs when it could have.
All of those errors were acceptable in the circumstances, unlike when the race director started changing his mind on how the regulations should be implemented.
Sorry, but that has happened too often this year and is the single most important thing that needs sorting for next season.
Ultimately, well done to Max Verstappen and Lewis Hamilton on making this a great season.
As I was writing this column, the protests were still flying around and I wasn't sure who would end up winning the championship.
In reality I don't really care. I had a glass of bubbly for drivers. Perhaps that should be two glasses?