Formula 1 championship leader Lewis Hamilton could have a grid penalty at the Turkish Grand Prix as Mercedes boss Toto Wolff admits a strategic engine change is a "possibility".
Hamilton switched to the third and final permitted set of major engine components at the Belgian Grand Prix, the first race after F1's summer break.
That meant he had to complete 11 grand prix weekends using his fresh power unit and the high-mileage ones he had used earlier in the season.
However, Mercedes has admitted to having "question marks" over its engine reliability, with Hamilton's team-mate Valtteri Bottas also changing to his power unit at Spa but subsequently needing new ones at Monza and then Sochi.
A failure during a grand prix would be considerably worse than a pre-emptive change and strategic penalty, because it would cost points and it would force an engine change and penalty anyway.
And with Hamilton only having a two-point lead over title rival Max Verstappen in the championship, a retirement could decide the outcome of their battle.
"Most important is that you don't DNF because of a reliability issue," Wolff said in an interview with Sky Sports F1.
"You can cope if it swings whether you finish second or third, I think that is OK. The championship is gonna go long.
"But if you don't finish [it is worse]. So, we are looking at the parameters of the engines, making sure that we don't suffer from any reliability problems.
"It's a possibility. When and how it's not yet decided."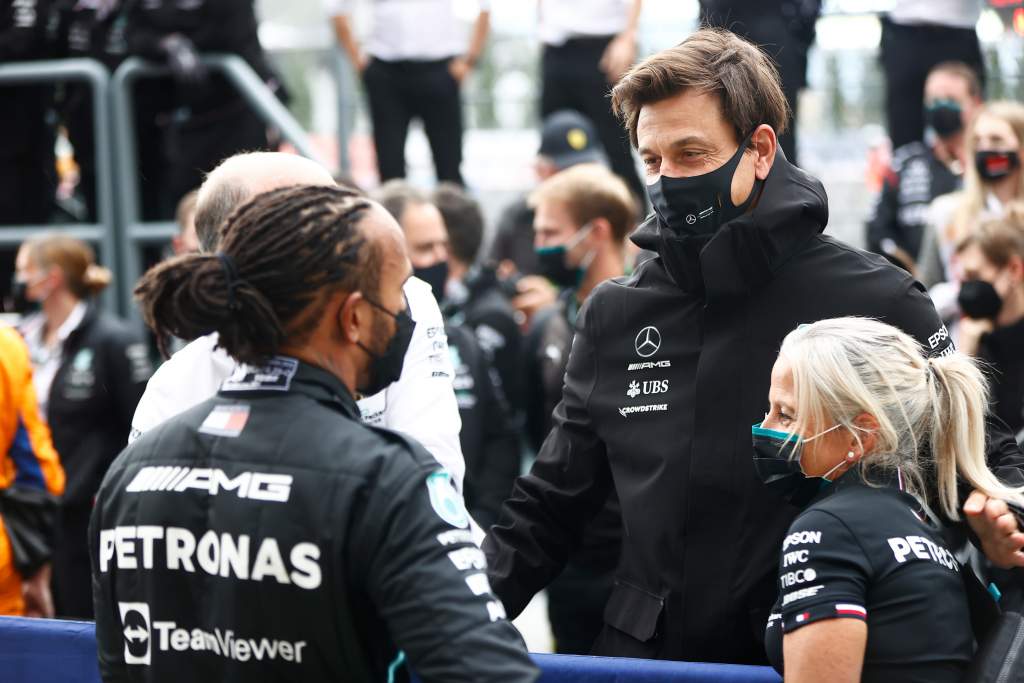 This decision could prove significant with eight grands prix still remaining.
Hamilton retook the championship lead at Sochi as Verstappen served his own grid penalty for an engine change in Russia.
But Verstappen minimised the damage as a late downpour and perfectly timed switch to intermediates meant he was able to finish second.
Sochi always seemed a sensible place for Verstappen to serve his penalty as Red Bull has never been able to challenge Mercedes there.
Identifying where Mercedes could have a similar clear-cut option is tougher.
Turkey would appear to offer Mercedes a good chance of beating Red Bull in a straight fight, which would make it a race Hamilton would be better off avoiding a grid penalty.
The timing of Hamilton's penalty will therefore come down to Mercedes' risk levels. If there is a serious concern that whatever issues have struck Bottas's recent fresh engines could also afflict Hamilton, Mercedes may not believe it can afford to wait.
But if Mercedes is confident Hamilton's engine can last longer, it will likely wait and take the penalty at a weaker circuit.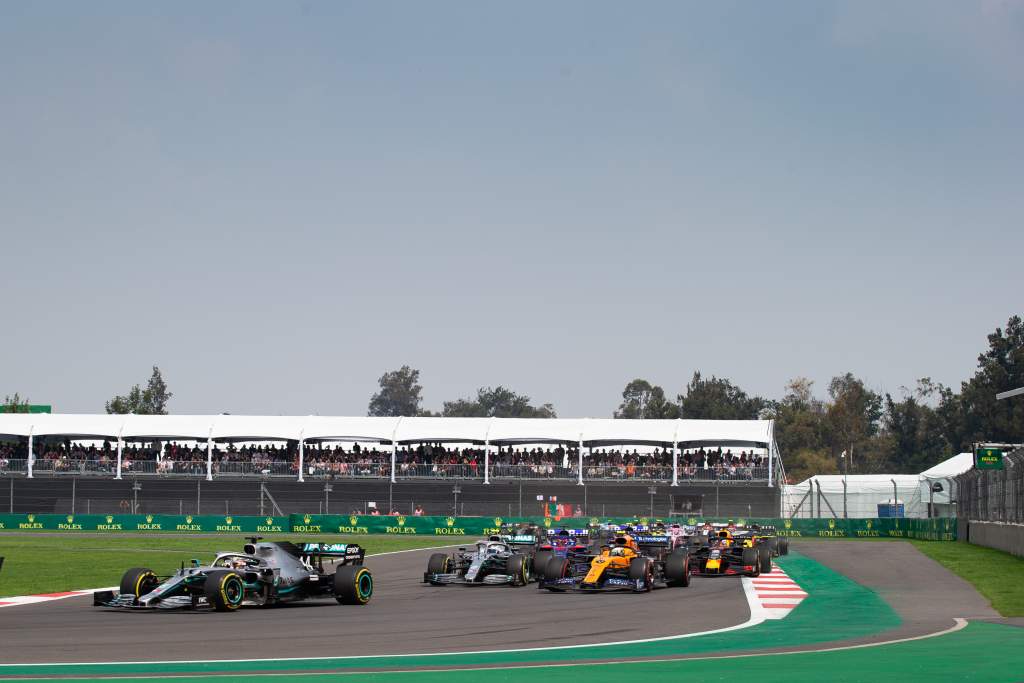 That could be Mexico, two races after Turkey, as suggested by Mark Hughes on the latest episode of The Race F1 Podcast: "For me it would be Mexico because they know they're not going to be competitive there.
"The power unit, just the way the turbo is sized and configured, it's just unsuitable for such a high altitude, and that's why they always struggle there, and the Red Bull's usually dynamite.
"They're going to get beaten there, probably, if everything just went in a straightforward, smooth way.
"So, for me, that's where it would be."