Mercedes "really needs an upgrade of some sort" to take the fight to Red Bull, Lewis Hamilton said after a comprehensive defeat in Formula 1's Styrian Grand Prix.
Max Verstappen scored his second win in a row and fourth of the season to extend his lead over Hamilton in the championship to 18 points.
Hamilton, who has now not won in the last four races, has been concerned since last weekend's French Grand Prix that Red Bull has edged away from Mercedes.
He said Sunday's race at the Red Bull Ring, where Verstappen was already set to win comfortably before Hamilton made a late pitstop to score the fastest lap, confirmed that.
"I try not to concern myself with it, they are faster," he said. "They are just faster.
"There's not a lot that I can do in that respect, we've just got to keep trying to do the best job I can each weekend.
"We need to find some performance, we really need an upgrade of some sort, we need to push – I don't know whether it's just the rear wing or whether it's the upgrade in the engine, whatever it may be, but we've got to find some performance from somewhere."
It wasn't clear whether Hamilton was suggesting Mercedes needed to find performance in those areas or whether he still thinks that's where Red Bull's edge has come from.
In a subsequent interview with Sky, Hamilton added: "We've not brought any upgrades. I don't remember the last time we had an upgrade. But they have. They've clearly had the engine upgrade and they've brought some other parts of the package.
"It's just keeping them ahead. Whilst there's a really long, long way to go, with them performing like that, we've not really got much that we can do. I've got confidence in the team that we'll find something.
"Maybe they spent more money than us on this year. Maybe we spent more money on next year. I don't know. I'm not the one that deals with the money, I'm just trying to get the maximum out of the car."
In the build-up to this weekend and after qualifying he said "either their wing's just backing off more and more efficient, or they've got more power – one of the two" in relation to Red Bull's advantage.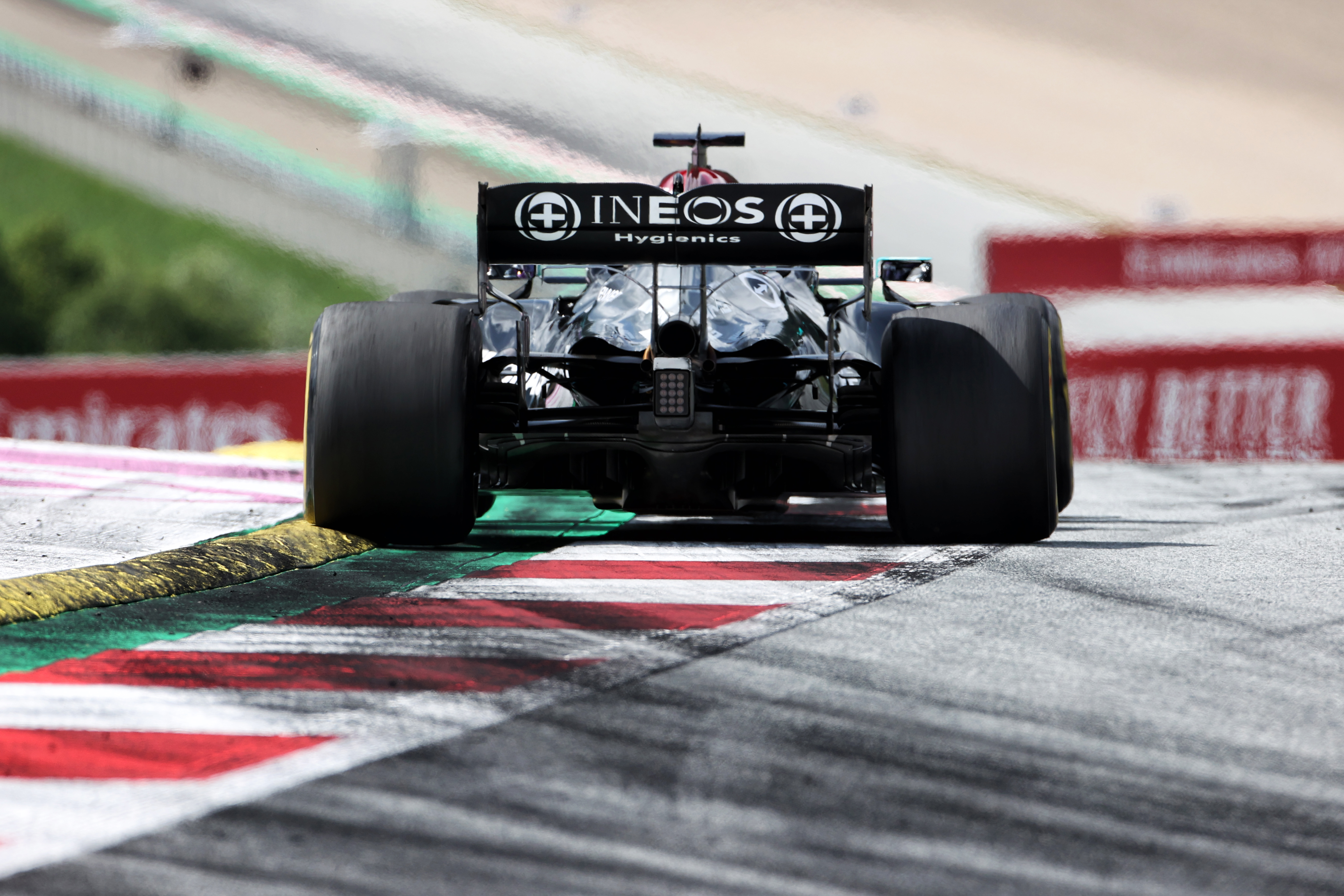 A few races ago Red Bull's flexing rear wing came under great scrutiny and the championship-leading team has also been annoyed by suggestions it has gained performance from Honda's second engine of the season.
Hamilton had commented on Honda's fresh engine in France last weekend and implied it had more power. Performance-related engine upgrades are not allowed in-season.
Regardless of what Hamilton believes Mercedes needs to do, he said after Sunday's race that Red Bull has "obviously made some big improvements over the last couple of races".
"It was impossible to keep up," said Hamilton. "I don't know where we're losing all the time but I think the long run seems to be a bit better.
"They seem able to continue pulling out those laps, and obviously on the straight we lose a lot, or it feels like we lose a lot down the straights."
Verstappen said after his victory that it's "looking really good" as he and Red Bull start to build momentum in their quest for both championships.
This would have been his fourth straight victory if he had not suffered a rear tyre failure late in the Azerbaijan Grand Prix.
"You never know how it's going to end up," Verstappen said of his win in Austria.
"But straight away I felt a good balance in the car, and it was good to manage the tyres basically from the start. I felt like also to the end I always had tyres left.
"We just kept on going trying to hit our lap times and that worked really well today."