Lewis Hamilton will take a five-place grid penalty in the Brazilian Grand Prix as Mercedes have opted to give him another new internal combustion engine.
Mercedes has battled reliability problems this season and Hamilton already had a 10-place grid penalty in Turkey to have a new internal combustion engine there.
Last weekend in Mexico, Mercedes boss Toto Wolff said the manufacturer had now understood the issue and no longer saw repeats of the problem.
However, Mercedes has still opted to give Hamilton a fresh V6 in Brazil.
He only has a five-place grid penalty on this occasion because repeat engine usage offences carry a smaller punishment.
The first time a component allocation is exceeded it is a 10-place penalty (e.g. using a fourth ICE when the limit is three for the season).
But additional components beyond that (such as a fifth or sixth ICE) come with just a five-place drop.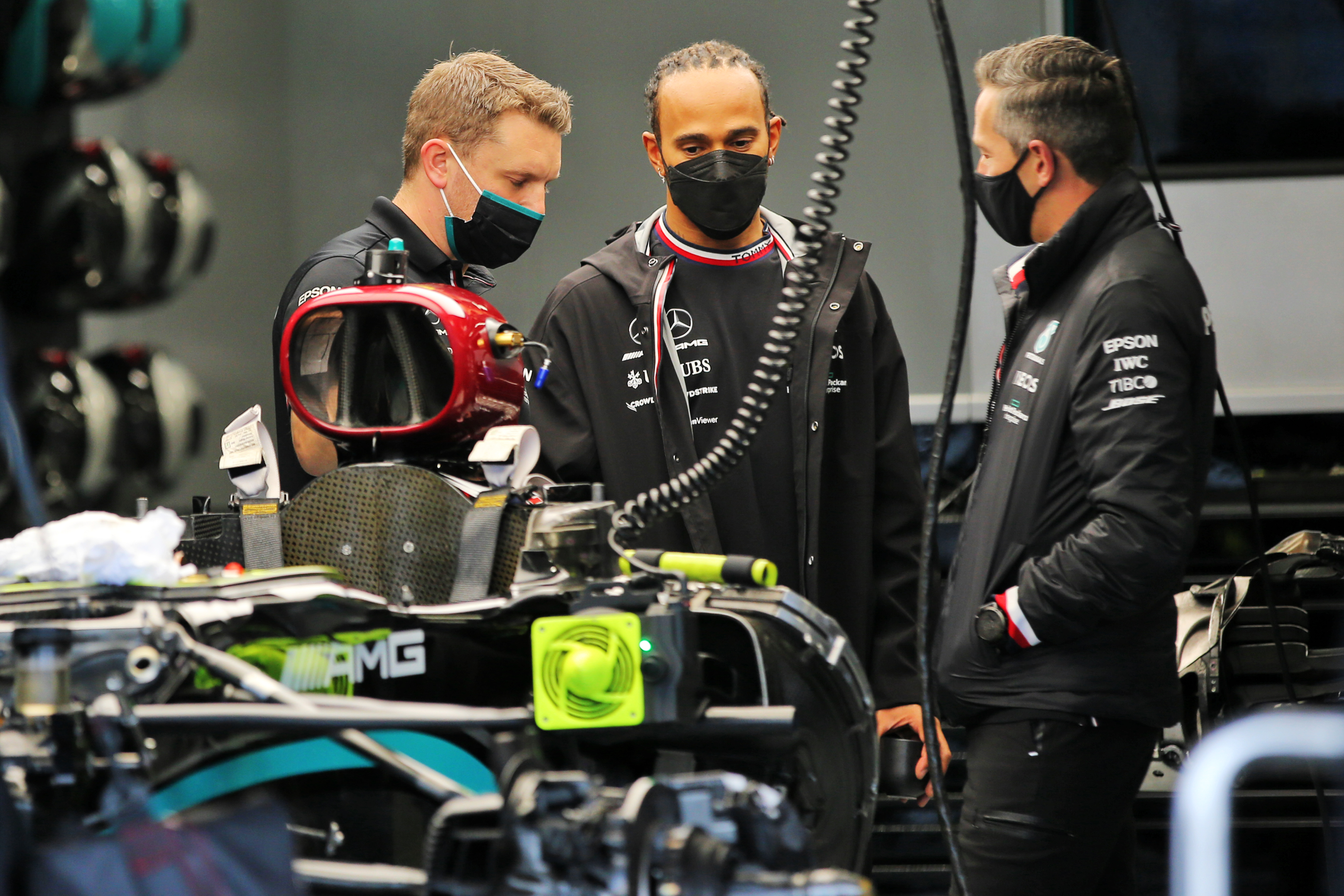 Hamilton trails Red Bull driver Max Verstappen by 19 points with four races remaining in the 2021 champion.
The grid penalty here may reflect Mercedes' expectation it will struggle to beat Red Bull and its preference of ensuring Hamilton has fresh and reliable engines for the final events.
Hamilton will still be eligible for maximum points in Saturday's sprint race should he win that race. But he'll start Sunday's grand prix five places lower than his sprint race finishing position.